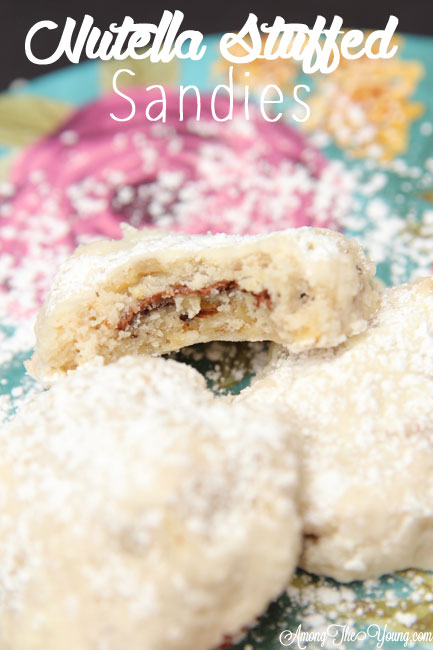 One of my favorite cookies is a Mexican wedding cookie. The crumbliness and the powdered sugar mess all over your fingers? YUM. One of my sweet co-workers brought these cookies in to work and she'd wrapped a certain chocolate in the middle (one that I'm not too fond of). No worries – I ate around the nasty chocolate and savored every little piece of that amazing cookie.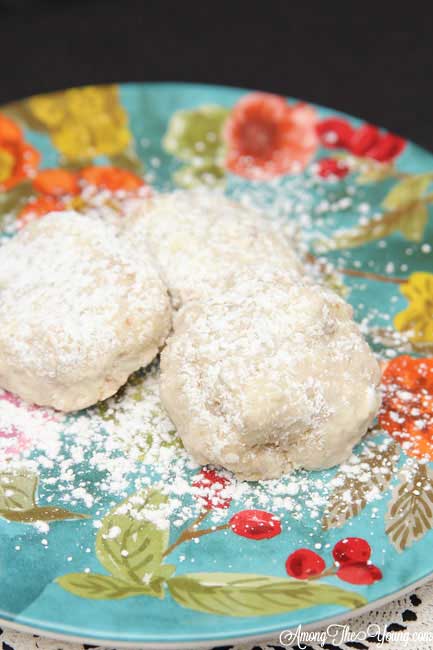 We started talking about how delicious the cookie was and how it could be even more amazing. What could we stuff this little cookie with that would just make it DANGEROUS?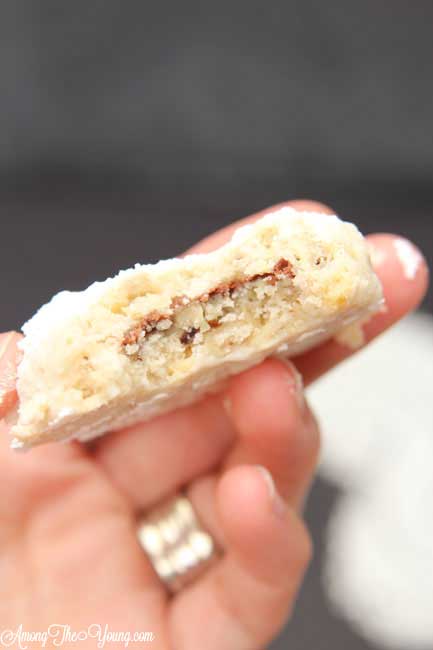 The answer, of course, was Nutella. Nutella. Stuffed. Sandies. OH MY YES!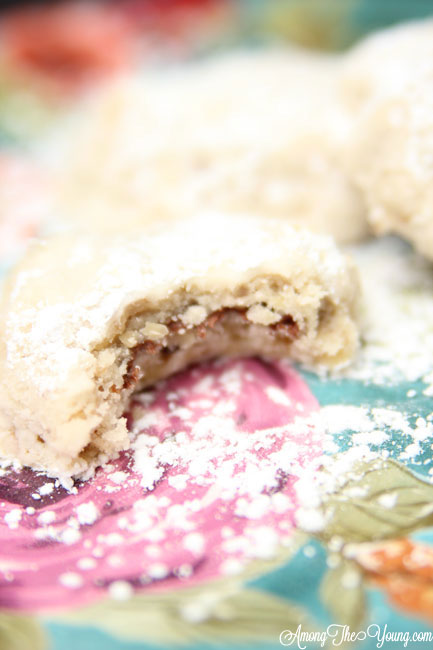 Guys, Nutella Stuffed Sandies! Delicious, shortbready-sandy cookie, filled with delightful hazelnut spread. So SO good and SUCH a huge mess.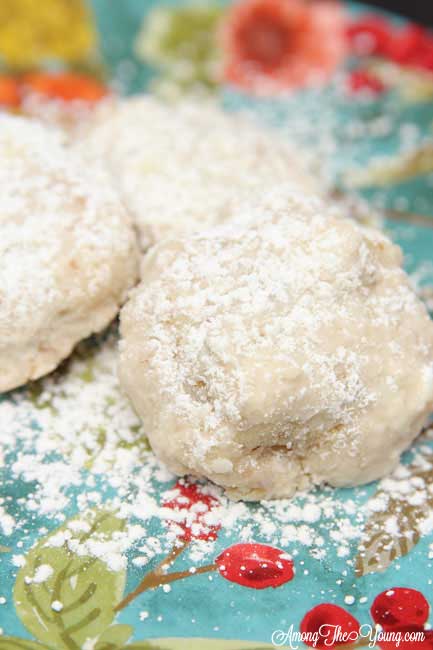 It took me awhile to get around to making these, but MAN they are good. I took them to a party and they looked… well… kinda awful. I mean, they're not much to look at and the powdered sugar mess was everywhere, but as soon as people picked those cookies up they realized they'd made the best decision of their lives. Not joking (ok, maybe joking a little).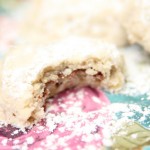 Nutella Stuffed Sandies
A shortbread like cookie, stuffed with Hazelnut deliciousness, and topped with powdered sugar.
Ingredients
1

c.

butter

softened

1/2

c.

sugar

1

tsp

vanilla

1 3/4

c.

flour

1

c.

chopped pecans or walnuts

Powdered Sugar
Instructions
Preheat oven to 375.

Beat butter, sugar, and vanilla until light and fluffy.

Add flour and nuts; beat on low.

Refrigerate dough 1-2 hours or until firm enough to handle.

Take 1 TB spoon - roll flat in your hands.

Spoon a teaspoon or two into the middle.

Wrap gently.

Bake 10-12 minutes.

Cool slightly on wire rack.

While slightly warm, roll in powdered sugar (gently).

Cool completely