Do you love pie? What about ice cream? You're going to LOVE this pie shake recipe!! 
Growing up, my mom would make this TO DIE FOR Chocolate pie. I always thought it was super hard (because it was saved for special occasions). However, I recently found out….it's SUPER easy to make.
This is both good and bad.
Good – easy to make.
Bad – easy to make and bad for my skinny jeans.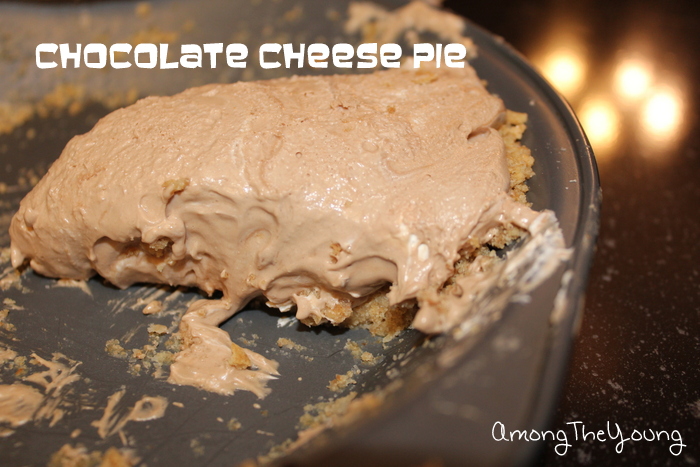 I could literally eat this chocolate pie ALL. DAY. LONG. No exaggerations here. (Pretty sure I succeeded during Thanksgiving break!)
Anyway…I thought to myself one day…the recipe calls for CHOCOLATE chips – I could use ANY kind of chip to make this pie. Obviously, peanut butter stood out, but you could use ANY flavor of chip: butterscotch, white chocolate, mint…the options are literally endless!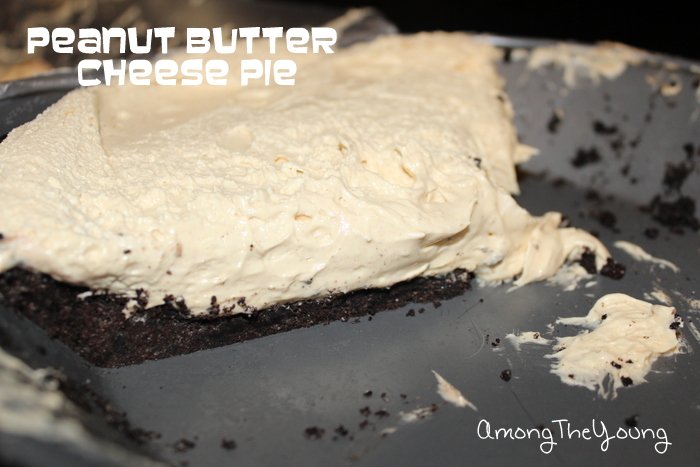 Getting on with it….
There's a restaurant in my area that makes pie shakes and they're … meh…ust so – so. Why not combine my delicious pie with my high quality ice cream and make my own pie shake?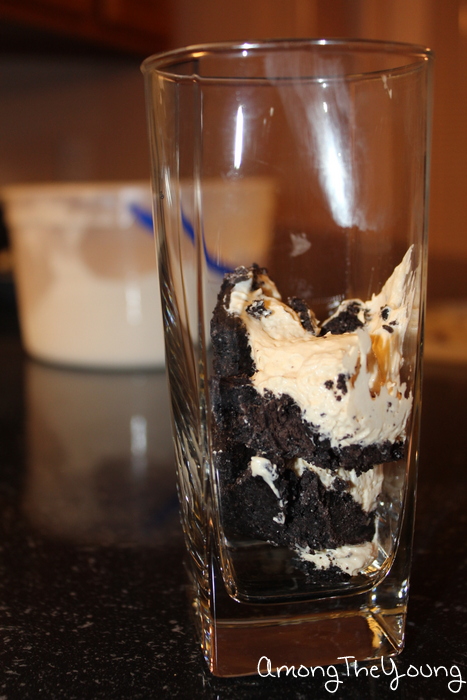 Pie + Ice cream =  amazing. Spectacular. To die for.
Literally – I had to get this out of my house before I inhaled it all.
Again, the possibilities are ENDLESS. If a chocolate or peanut butter shake aren't your thing…what kind of pie would you mix into your shake? Apple? Berry? Oreo? If Vanilla Bean ice cream is too boring for you (oh sad sad day for you!) you could do Chocolate, Mint, etc. etc.
Enjoy and happy mixing!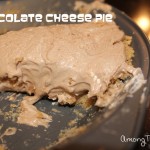 Chocolate and Peanut Butter Pie Shake Recipe
Ingredients
6

oz

chocolate

or peanut butter or any other chip you'd like to try! chips

8

oz

cream cheese

1/2

c.

sugar

1

tsp

vanilla

1/4

tsp

salt

2

eggs

separated

1/4

c.

sugar

1

c.

cream
Instructions
Melt chocolate.

In another bowl beat cream cheese, sugar, vanilla, and salt.

Add chocolate in and stir constantly.

Beat in yolks one at a time until smooth and chill.

In another bowl, beat whites stiff with sugar.

Fold egg whites and cream into chocolate mixture.

Pour onto graham cracker (or Oreo) crust and chill until firm.
Oh baby baby…. My mouth is watering as I type this…SO dangerous! Good luck!