This month's Styled by Five is coming at you hot – Rad Swim! Spring break is here and that means it's time to gear up for swimsuit season.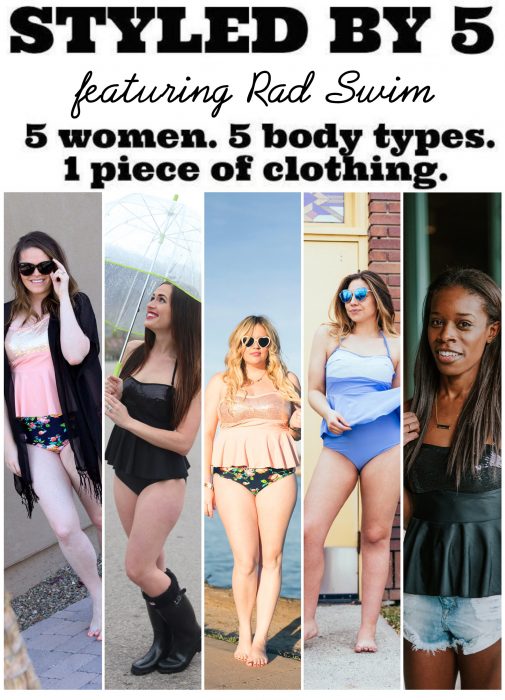 I wish I had heard about Rad Swim earlier in my swimsuit wearing years – I mean, the struggle is REAL! I want a suit that is cute (not grandma), flattering (obviously), and modest. It helps if the suit fits too. I mean…. is it too much to ask? Apparently it is, because it's taken me 30 years to find Rad, and I'm NEVER going back. I'll follow them to the ends of the earth.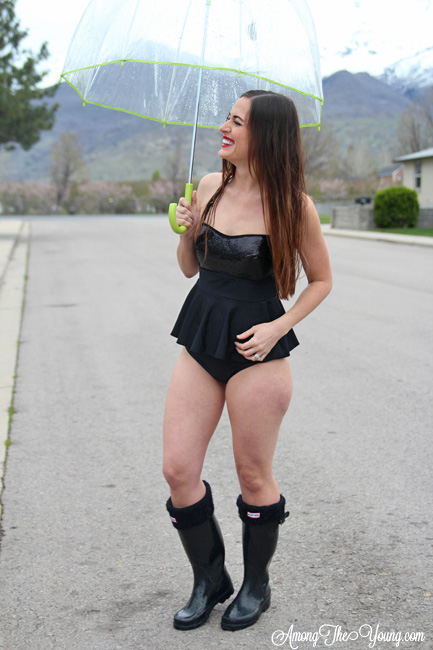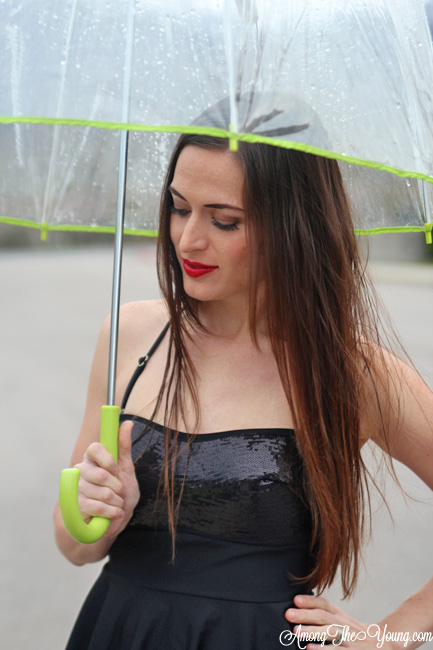 I first found Rad right after I'd had my third baby – it was a jiggly time of uncertainty and then, lo and behold, Rad Swim to the rescue! (You can see that post and my
all-time favorite suit here!
)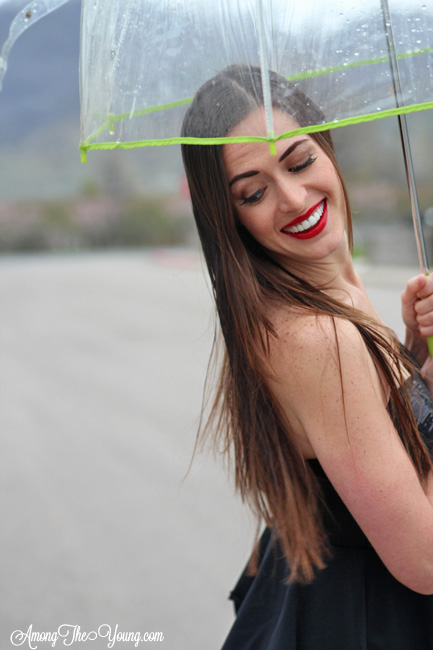 Ever since then, I've been obsessed. I know that everything that comes from Rad Swim is amazing quality and it's going to make me feel like a million bucks. Like I said, I'm a hardcore Rad girl now.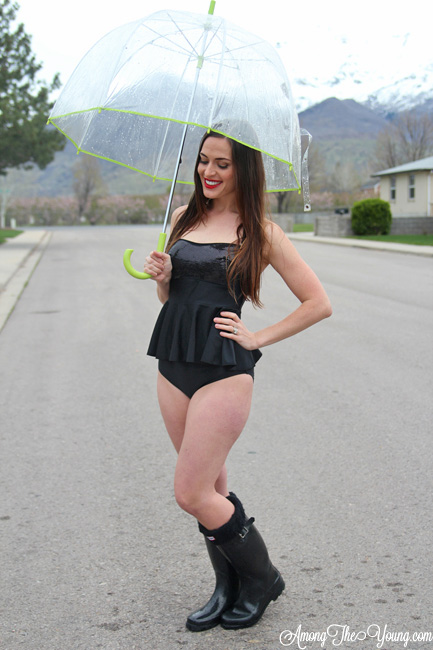 This Rad Swim 
peplum suit
is NO EXCEPTION.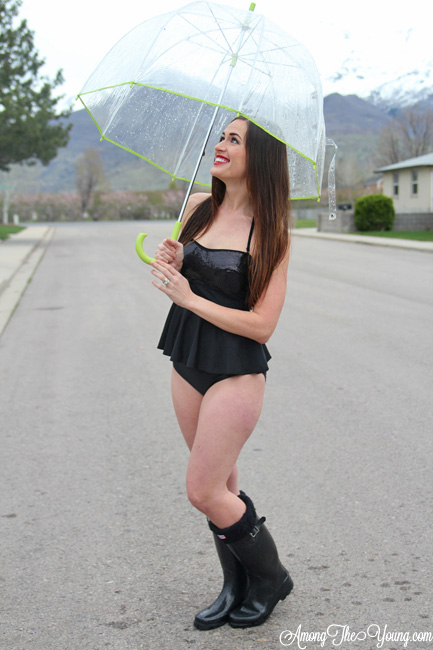 First of all, it's black – the most flattering color ever.
Second, the peplum top hides any and all imperfections.
Third, the sequins. Do I need a reason there? I'm a sequin junkie.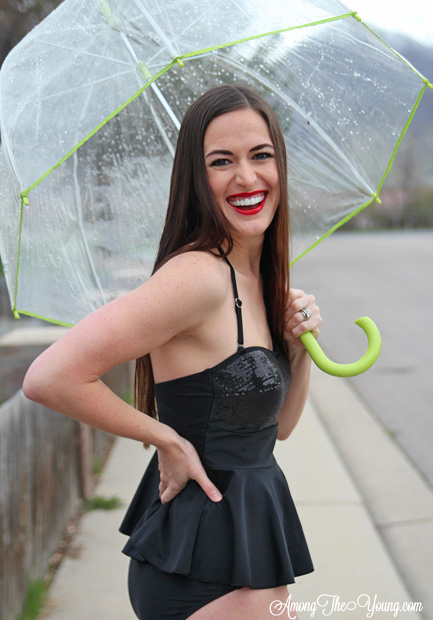 These pictures are mostly ridiculous. This adorable Rad Swim suit comes in the mail and my Utah weather decides to rain nonstop. When Utah gives you rain, take pictures outside in the freezing rain. Ain't no thang. It wasn't that bad, but shout out to my sweet husband who is the best sport in the entire world.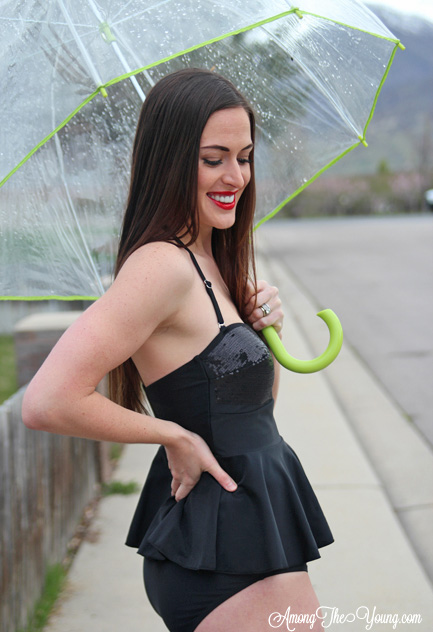 Be sure to check out Rad (
website here
) and let the healthy addiction begin. There are several other sequin peplum suits that are SO cute – I mean, how does one decide? I may end up getting all of them.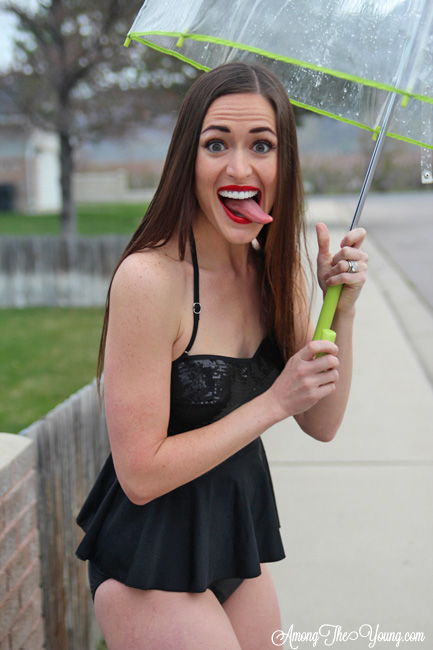 Shop this Rad Swim swimwear look:
Hunter boots
Hunter socks
Clear umbrella