*This post may contain affiliate links to support my cookie / donut / all things pastry eating habit.*
How can you go wrong with a name as RAD as Rad Swim?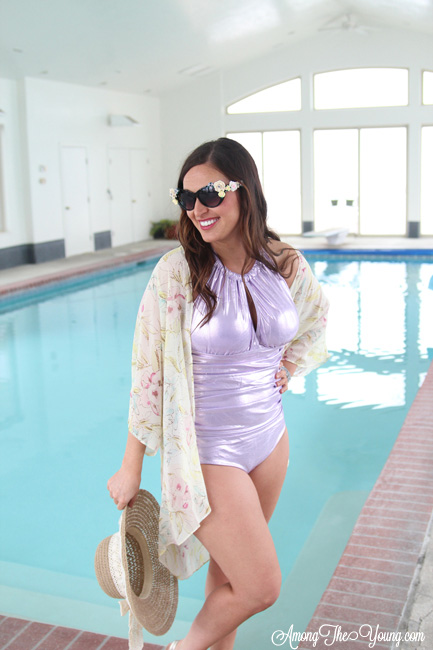 I can't tell you how long I've coveted after SO many of the suits on Rad Swim (trust me – you should look). This one is called the "Stephanie" and I can't even tell you how awesome I feel in this. I was a little nervous about the hole in the bust area…. in case you hadn't noticed it, you're looking now! But it's really not as big as I was afraid of.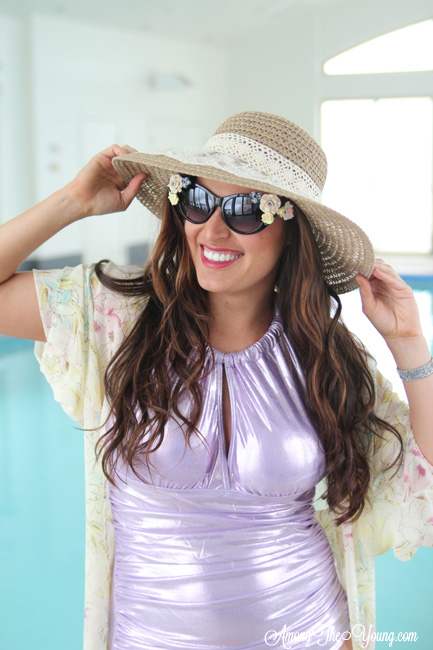 Let's talk about the ruched center. Guys, I'm calling attention to my midriff – it is SO. DANG. FLATTERING. I can't even handle it. Even Handsome was impressed at this suit's shrinking capabilities. No, but also seriously.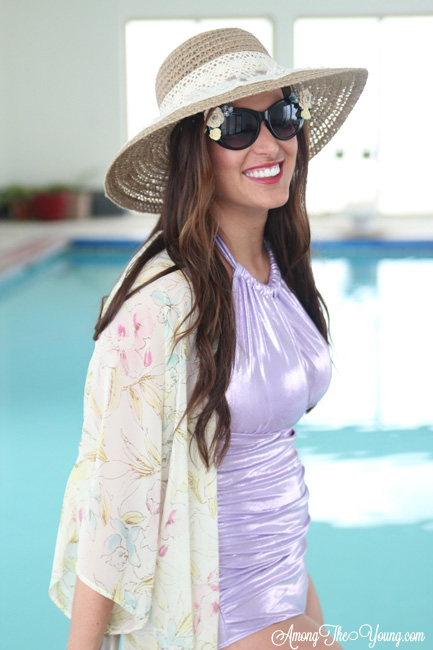 The craziest part about this suit? My girls look HUGE – the profile shot is WA-BAM huge. Thank you breastfeeding?? Haha… Not complaining, just WOW.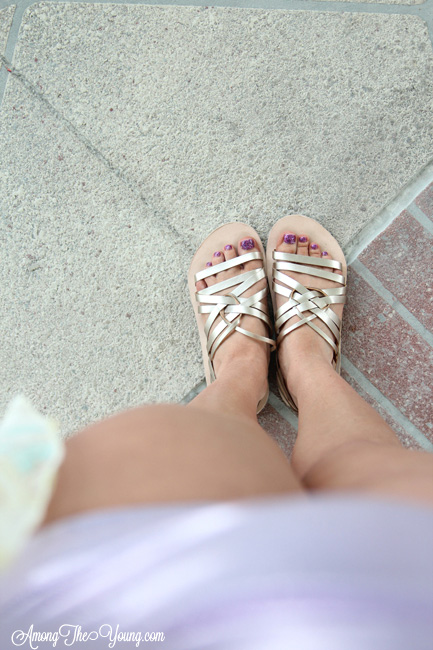 The material on this Rad Swim suit is unlike anything I have in my closet. Metallic. Oh the love. Normally I'd be worried about putting straight metallic over my body, but you'll have to trust me when I say that this is the most flattering suit ever. I could literally wear it all the time and feel pretty dang awesome about myself. Plus, I'm pretty sure my husband wouldn't mind either. Just sayin!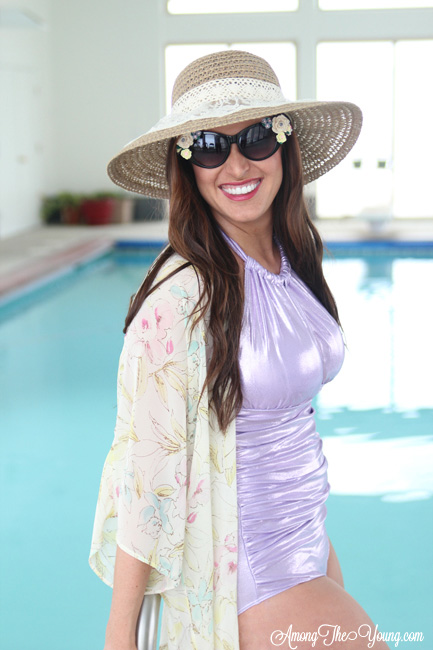 Swimming suit: Rad Swim (Check out their other styles because they are all SO cute!)
Kimono: Agnes and Dora
Hat: Groopdealz
Shoes: Chankklas
Sunnies: & Apparel (kind of a long time ago)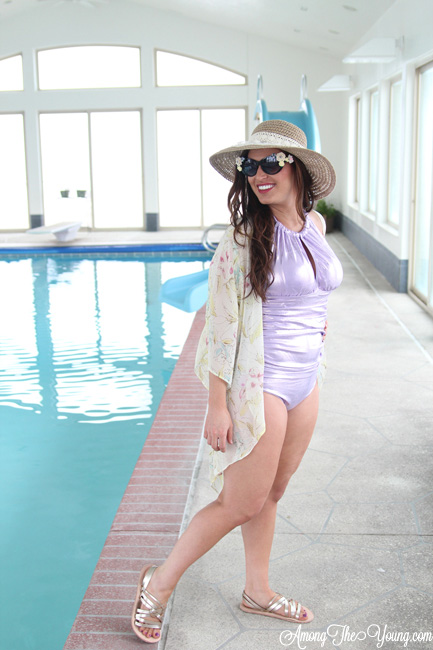 Be sure to check out my sweet friend Deidre and how she styled her suit from Rad – she loved the Stephanie as well. I'm so excited for you to see how flattering it is on her as well! Be sure to check it out HERE!