Let it be known: I am addicted to knitting and I give 100% of the blame to We Are Knitters. (Check out their website!) This Riverside vest (see it here) is my newest creation and I am GIDDY with how it turned out!

So you may have seen my last We Are Knitters project – the snood that I made for little Miss T? That was super exciting, but it wasn't for me. I think that's why the Riverside Vest was SO exciting … it was for ME! Made BY me, FOR me.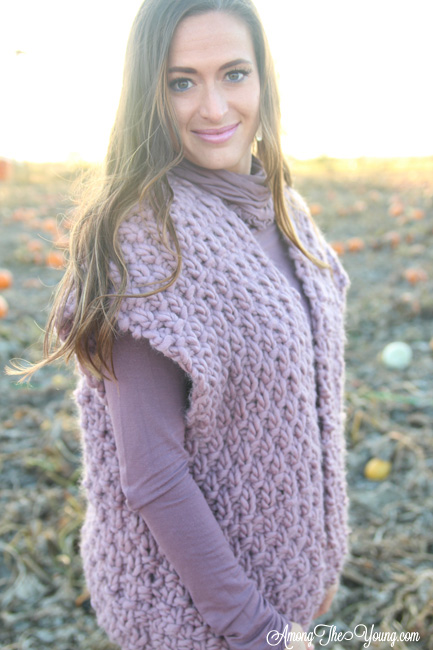 I mean, is there anything better than wearing something you made?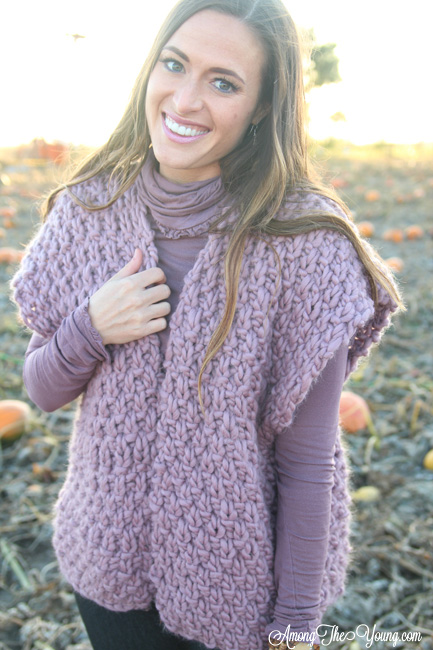 This Riverside vest took me quite a bit longer to knit than the snood, mostly because it's quite a bit bigger, but also…. bless me. I messed it up. I know! It's so embarassing!
This Riverside Vest consisted for three separate pieces that are sewed together at the end. I was mostly done with one of the three rectangles when I realized my Vest wasn't looking like the Vest in the picture. So I re-read the instructions…. sure enough… I wasn't doing the correct pattern …. ARG!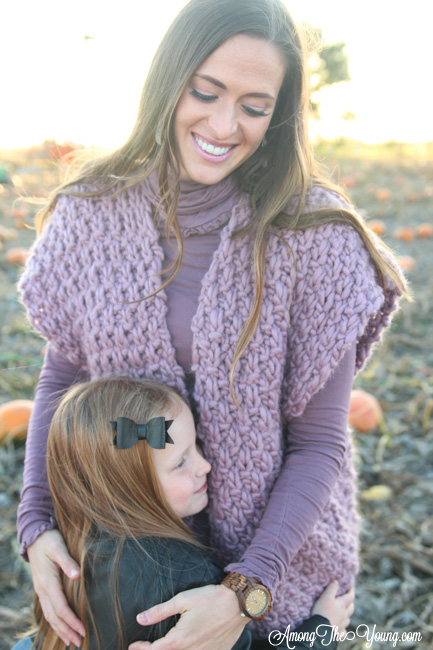 It's so frustrating having to un-do all of that hard work – knowing you basically have to start over. Luckily, I love to knit. (Yes, we've established that Kaylynn!) but also, I had a comfy couch and a LOT of TV to catch up on. (Any Game of Thrones fans out there? I just started!)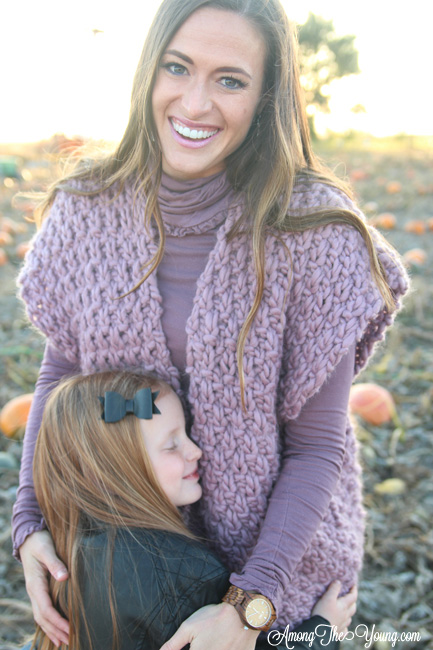 Back to this Riverside Vest – I can't say it enough. I'm obsessed. Yes, I love to knit. Yes, I love to wear this. Yes, We Are Knitters has THE SOFTEST wool imaginable – it's not itchy at all!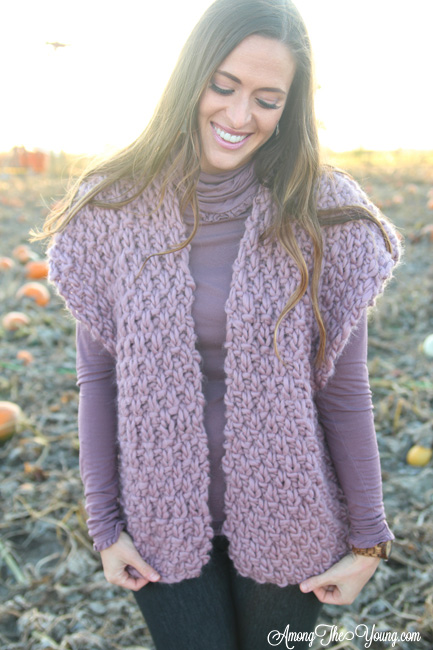 One of the most remarkable things about this Riverside Vest project is that it's an "EASY" project, because YES – I am a beginner. I can't wait to try new techniques and advance to harder stitches and projects.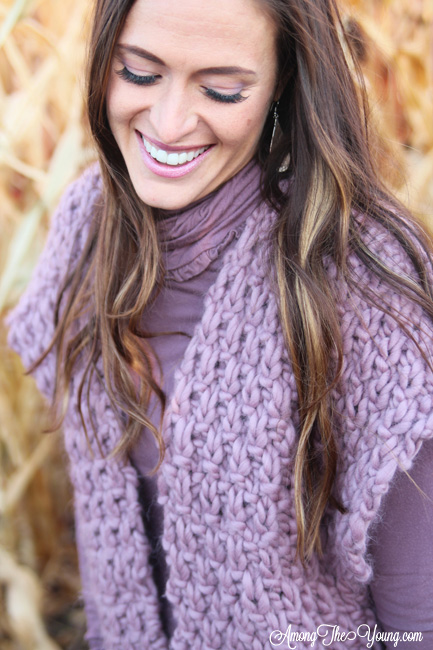 Bring it on baby!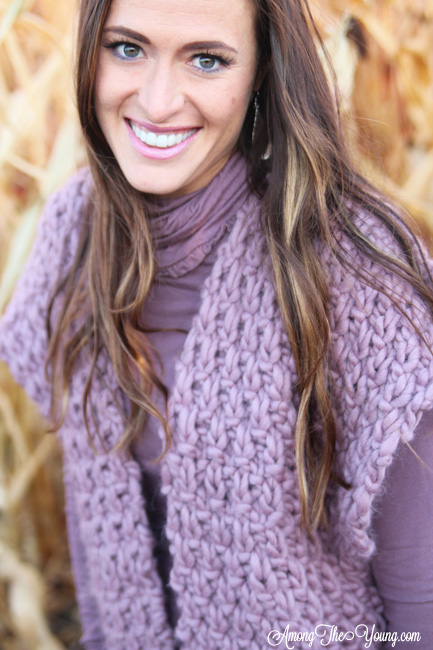 Want to buy a Vest of your own? (Find it here!!) Let's be knitting buddies together!!