*This post is sponsored by We Are Knitters, but all opinions are 100% my own. This blog post may contain affiliate links to support my donut eating habits!*
Have you ever tried knitting? I am NO knitter. My mom tried to teach me how to knit when I was young and *apparently* I threw a mini tantrum because I wasn't interested. I'm not so sure about the mini-meltdown, but …. 😉
Here we are, years later and Kaylynn loves to cook, bake, sew, crochet, and all the things. So why not try knitting again? When I saw this We are Knitters DIY snood I fell IN LOVE. Something about that thick wool makes me want to snuggle up to a fire with a warm book – it's so comfy and inviting.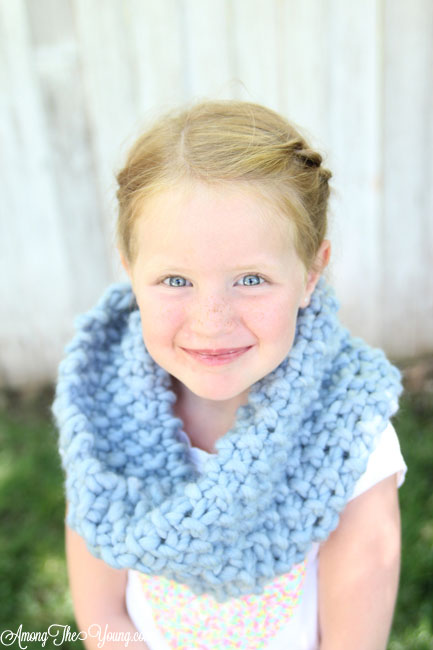 My kits came in the mail and I was SUUUUUPER intimidated. I mean, it's scary to try new things, and this We Are Knitters DIY snood had me worried. What if I failed? What if I wasn't cut out for knitting? I couldn't take that kind of rejection.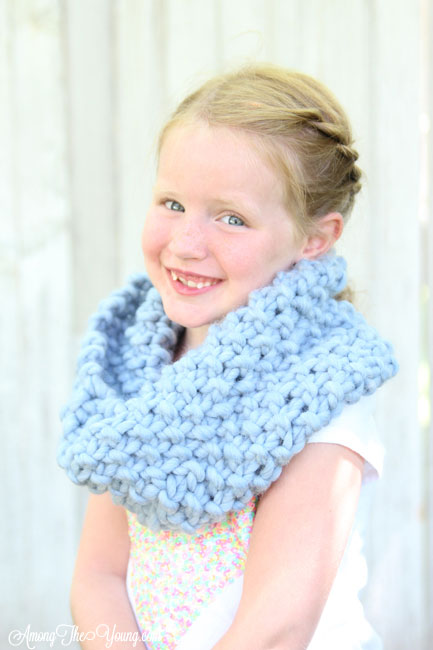 Luckily, We Are Knitters had a video tutorials to help a visual-learning-sister out. Sadly, I was still hopeless. The videos didn't make sense to me! I had to call in expert help: my mom. She took one look at what I was doing and give me a "Tsk tsk." She also had to laugh: here I was, suddenly wanting to learn how to knit. Silly mom. (To be fair, the videos didn't help her either, so there's that – I swear I can follow directions!)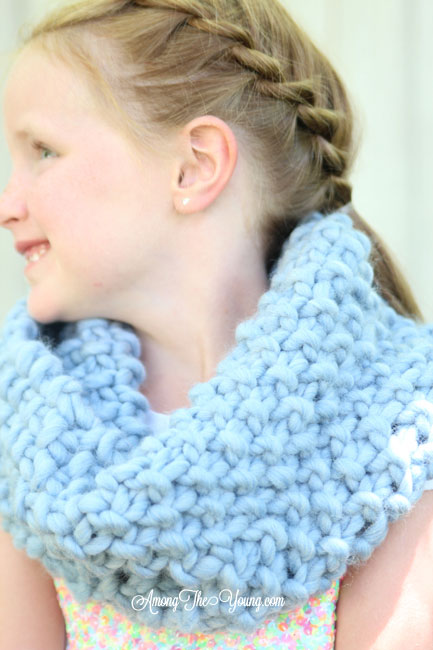 But thank goodness for my mom! Without her, this We Are Knitters DIY snood would've been a "yarn-in-a-bag-NOT-snood" forever. Once my mom reversed her instructions (she's a lefty and I'm a righty) and I got the hang of the moss stitch, it was smooth sailing. I'd like to say I was a natural. Maybe I am. Or not.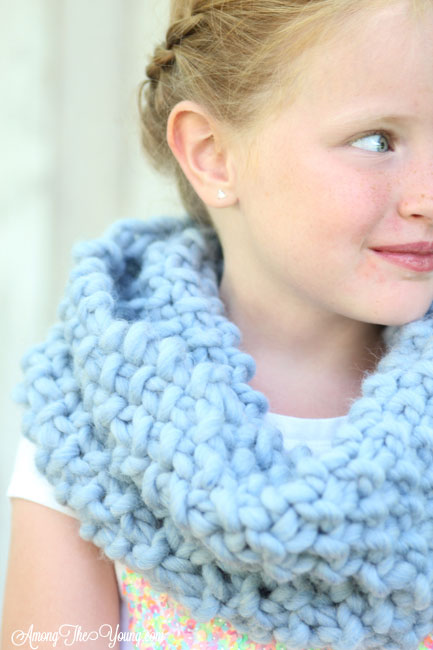 My biggest struggle with this We Are Knitters DIY snood was simply TIME. I didn't have time to sit and knit like I wanted to, and trust me when I tell you – I WANTED to knit! I highly enjoyed it! But when does a busy mama get to sit and knit? The struggle is so real.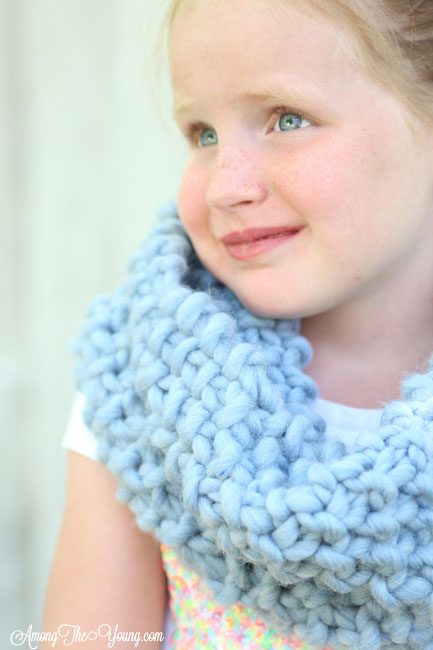 After WAY too long, I finally finished. My little T was SO excited to realize the thing I had been working on for so long was actually for HER. (PS: I love this color on her. It accentuates her smooth skin and freckles and really brings out her blue/gray eyes.)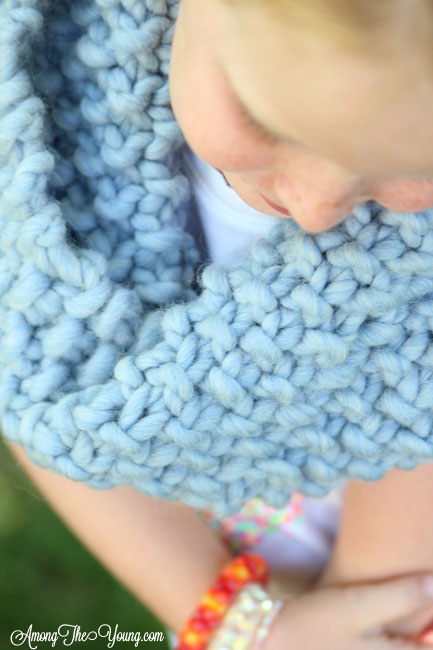 I'd made her scarves and snoods before, but this one was different because a) it is knit (not woven on a loom) and b) the material is wonderful and buttery soft. T LOVED it. She didn't want to take it off. In fact, she keeps asking, "How many days until winter?" because she wants to wear her We Are Knitters DIY snood. Proud mom moment…. I MADE that!!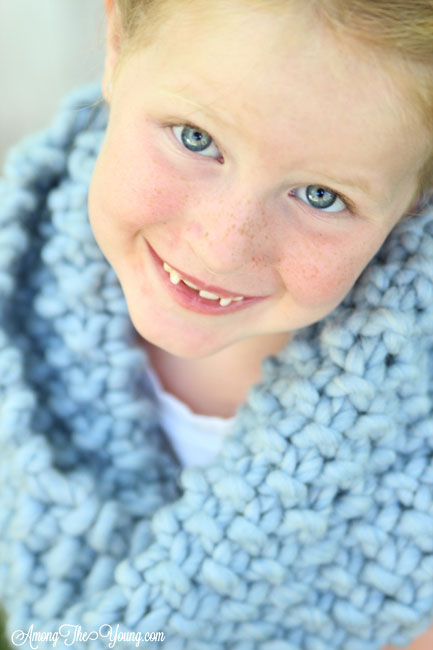 If you have doubts: trust me, I did too. I was super nervous about trying to knit but now I might be obsessed. Wanna make your own We are Knitters DIY snood? Click here. I think my next project will be something for ME …. Any suggestions? (Click here)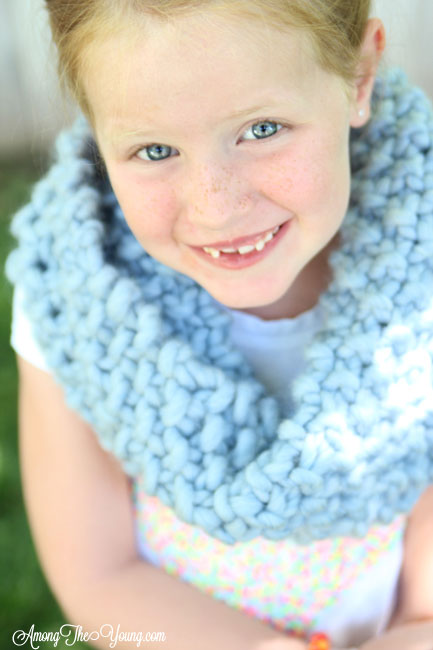 Moral of the story: Do it. Try it. Why not?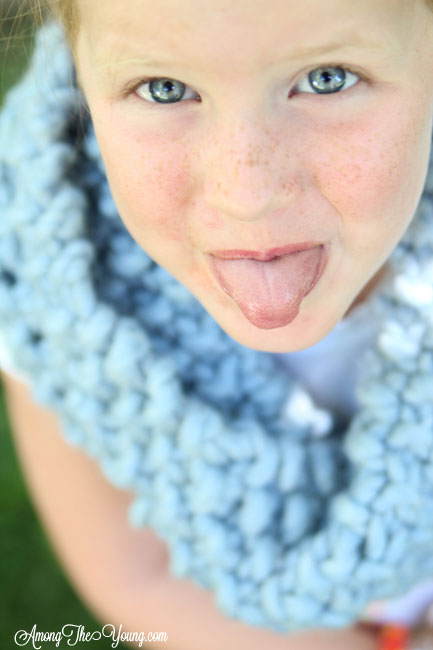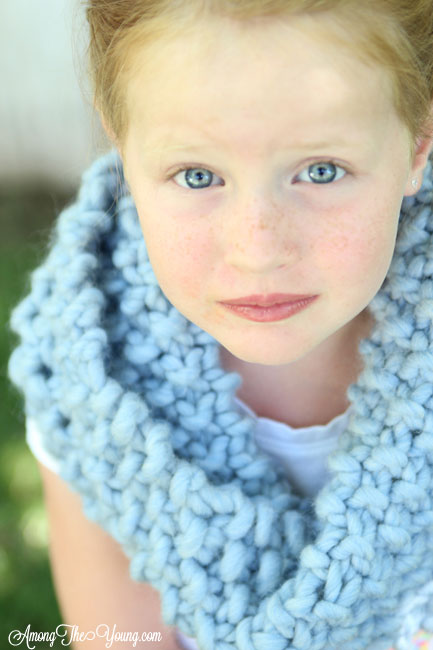 In other news, I might be looking forward to the day when I can be a crazy cat lady and knit my days away. It's going to be awesome and the people around me will be well-dressed and warm.