*This road trip at home post is in partnership with World Market, a brand I love. All opinions here are my own.*
Recently, I've felt a pull to the outdoors, I'm not sure why …. but the need to be outside, play, and be together as a family has been a constant pull. Thus, the road trip at home idea – but first, the backstory!

So we did something crazy…. we bought a trailer. A vintage, old-school, charming trailer. I loved it from the moment I saw it and we named her (or him?) "Fireball" because it was a 1969 Fireball. Upon closer inspection we realized we were a tad hasty and hadn't really LOOKED before buying. It was in need of a few repairs that were beyond our skill level and above what we'd paid for the entire trailer, so we had to let it go.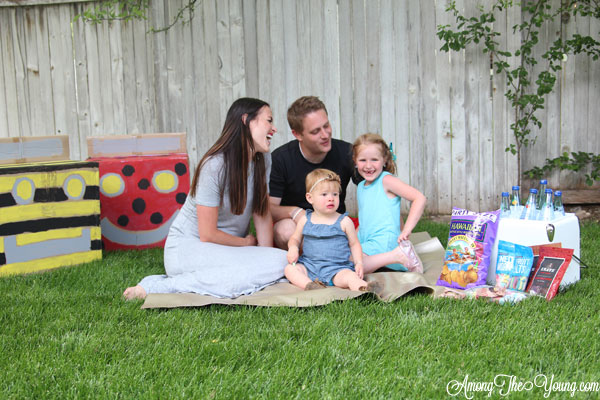 When we sold it, I was devasted….there might have been a few tears shed. Those dreams of camping in that sweet little trailer were gone! After that I was bound and determined to create a fun camping / road trip at home experience without my sweet trailer. I had a vision of cardboard cars, games, treats, and a super fun new tradition. Bring it.
I went to my local World Market (not sure where your local World Market is? Find it here!) and found some of the best Outdoor Toys and Road Trip snacks. I had a LOT of options!
First? Cars. You can't go on a road trip without cars, right? We found a tutorial on Google and a friend donated some boxes. Before we knew it, we had two of the cutest little "cars" you ever did see. We made a day of it. We painted the outside (with craft paint, because we're classy like that and it comes out with water) a ladybug for T and a bee for B.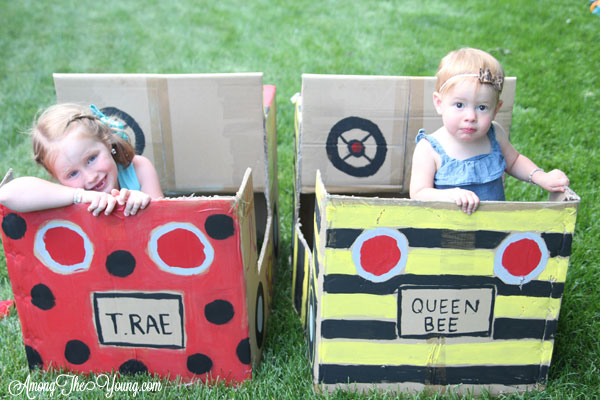 We let the kids "drive" their cars from one activity to the next – it was too dang fun.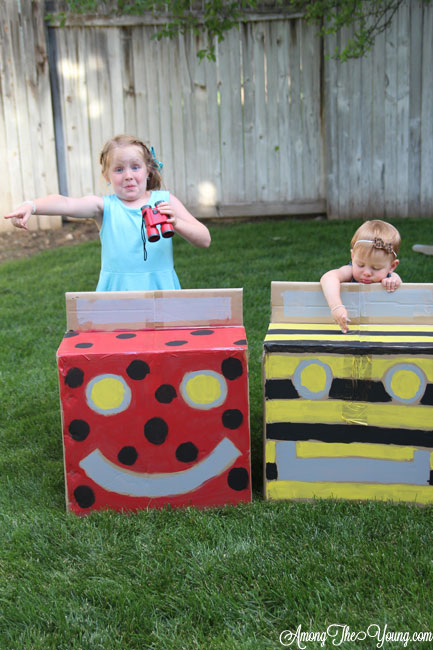 The "driving?" I mean, seriously – my heart. I go back to the sentiment of "why do we buy kids toys when they just want to play in the box?" Point taken – boxes were definitely played in and loved.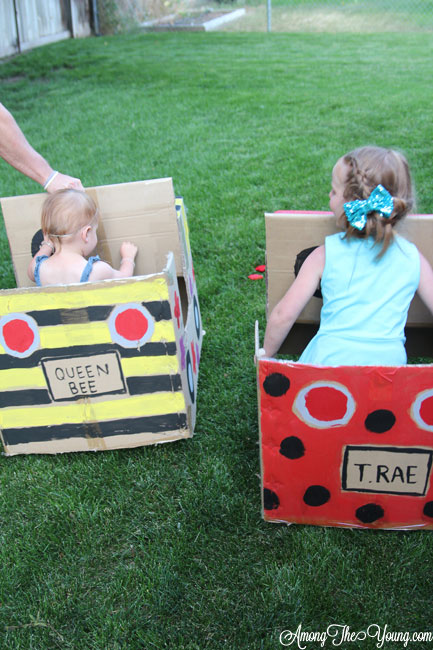 Next, FOOD. To me, the most important aspect of a road trip at home is the FOOD. There's gotta be dang delicious food in order to keep me happy.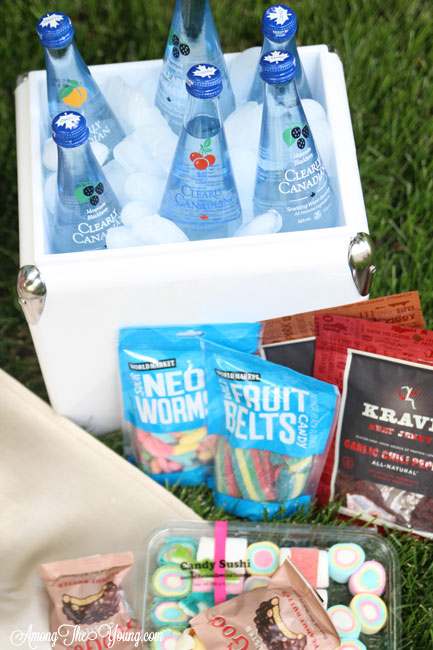 And OH. MY. GOSH. When I walked into my World Marketand saw these Clearly Canadian drinks about died. The nostalgia is SO real! These drinks transported me back to my junior high days and I bought almost all the bottles left in the store. Can you say obsessed? Husband wasn't impressed, but he didn't grow up with this drink. I was hesitant to share with kids because I didn't want to waste it! (hashtag backwash) but in the end I let T try some and she loved it. The tradition lives on!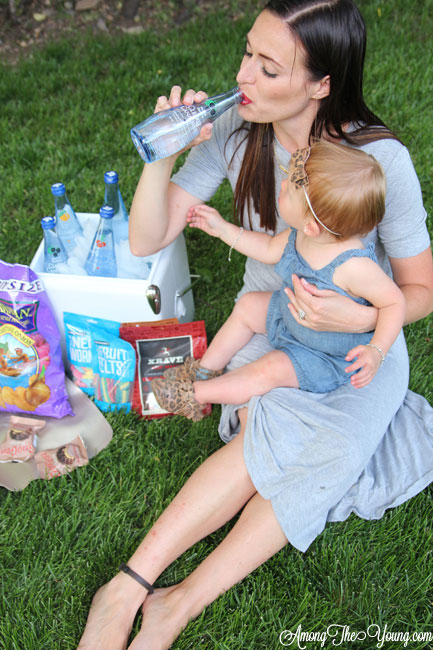 Throughout the evening this little one kept making her way back to the food to nibble. She loved those chips and wanted to take a bite of every piece of candy sushi.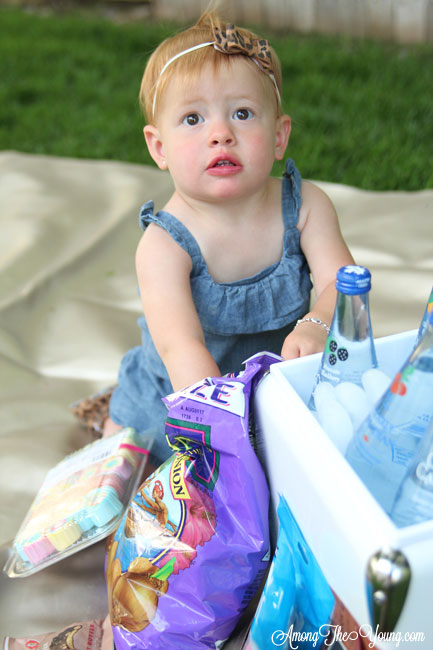 The first activity we did was the sidewalk chalk stencils – who would have thought this would be so rad? T loved making real shapes and B enjoyed making a huge mess.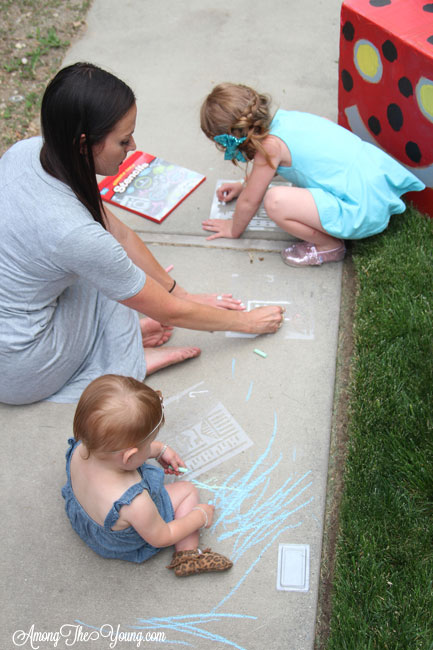 Next, we hit up the basketball toss game and the girls were CRACKING UP. I mean, you need to try this game to believe what a hoot it is!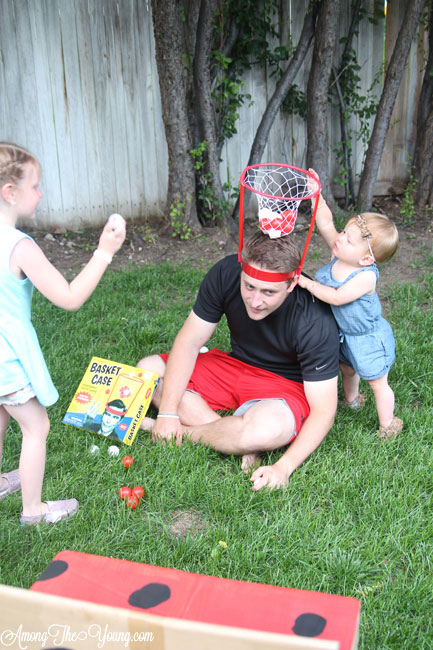 Then we "drove" over to the bean bag toss and there were more smiles to be had.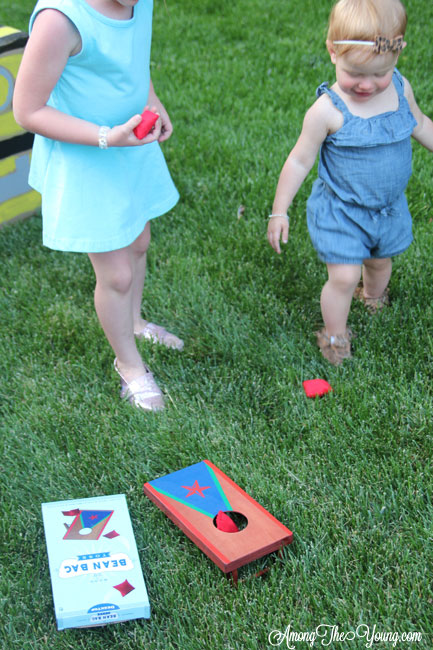 Little Miss B has the attention span of a gnat and moved faster through some of the activities. Luckily this magna-doodle and binoculars were right up her alley.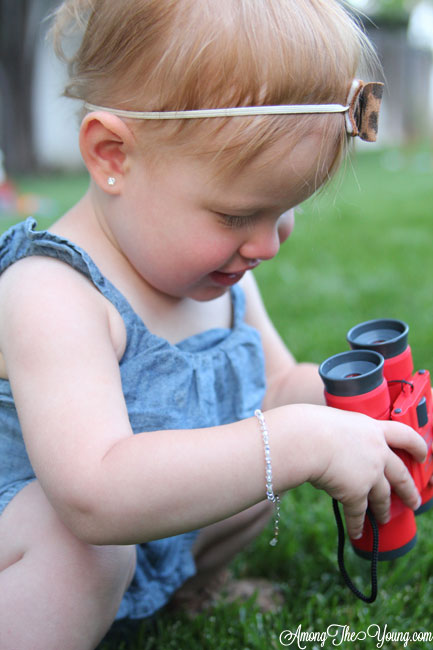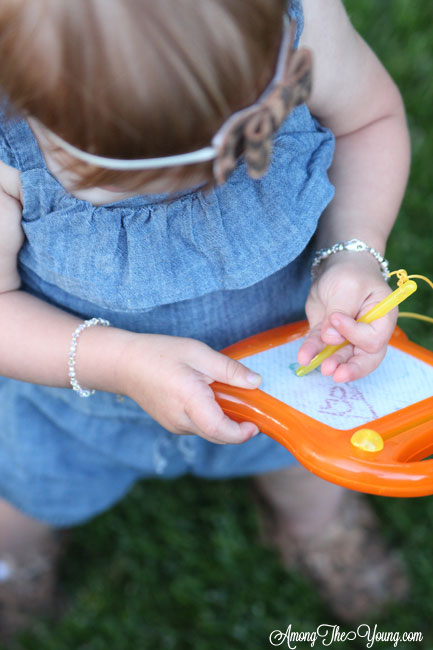 The star of the night was the bubbles – HANDS DOWN. Bubbles and boxes, right? Kids are so simple. These bubbles were sheer joy – watching those kids bust up as they watched huge bubbles float around was so magical.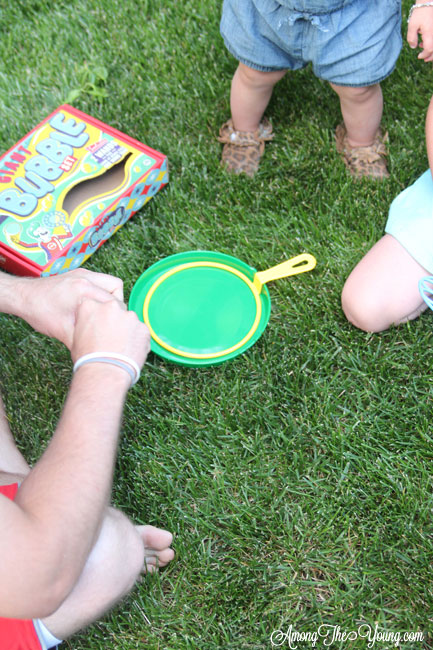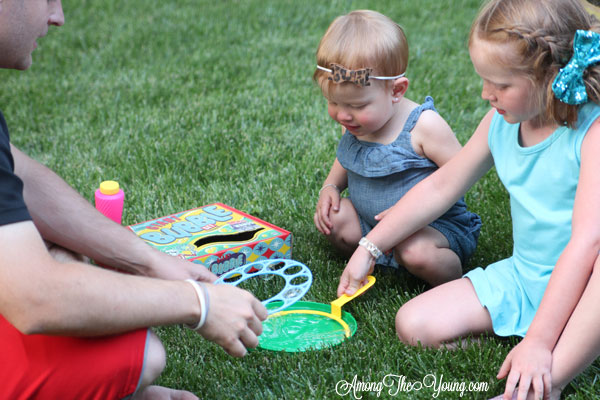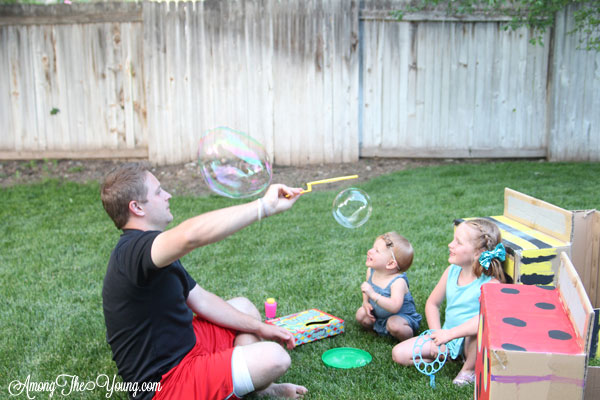 Overall, I'd call the road trip at home experience a complete success. Who needs a vintage trailer (insert all the cries right here) or a fancy vacation when you've got a backyard, cute games, yummy food, and cardboard cars. Road trip at home SUCCESS! This was much more do-able than I realized and we will definitely be doing more road trips at home. It was way too easy and fun! What would you add??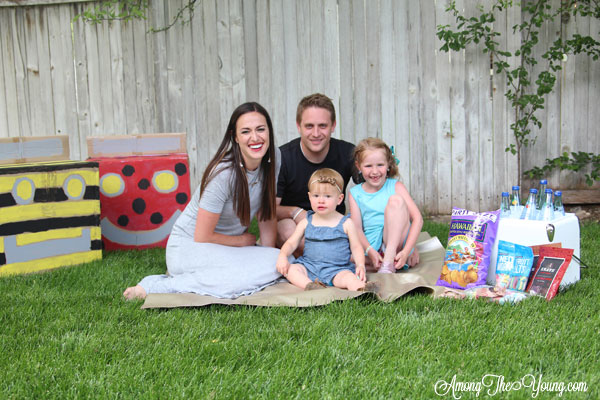 Shop this post:
Cooler
Food:
Clearly Canadian Soda
Candy Sushi
Maui Chips
Fruit Belts
Sour Worms
Krave Beef Jerky
Goo-Goo Clusters
Games:
Basketball Head Hoop
Bean Bag Toss
Chalk Stencil
Giant bubble set
Toy binoculars
And! Don't forget to enter the World Market Taste of America Sweepstakes – one lucky winner will win an Adventure to one of America's Favorite Food Cities: Nashville, San Francisco, Boston or Chicago. Prizes includes: Airfare for 2, Hotel, Food Tour, City Excursions and Dinner. Plus, a $1,000 World Market gift card.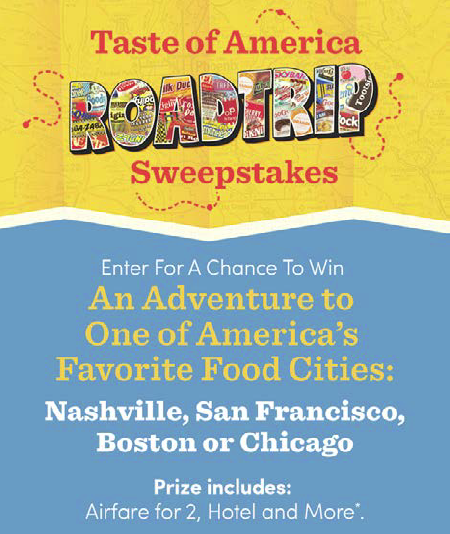 Plus, THREE FIRST PRIZES: $500 World Market gift card. (Ends 7/7/17) ENTER HERE!!!