Top Utah lifestyle blog, Among the Young, features the Best Scottish Shortbread recipe. It's so buttery and delicious – Click here now for all the info!!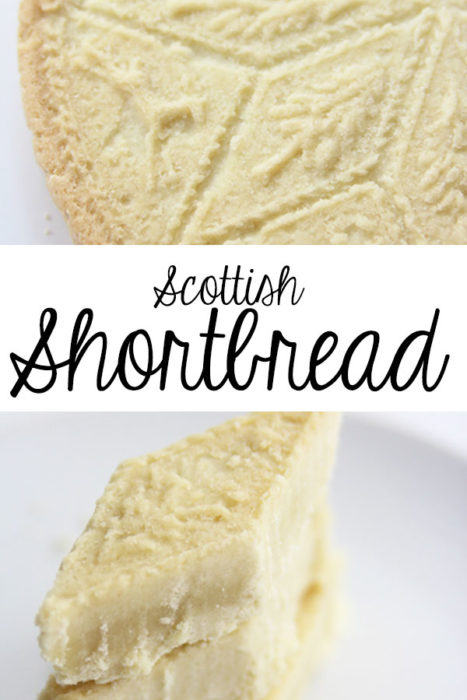 I have many fond memories of this Scottish Shortbread recipe. (Have you noticed a lot of my memories have to do with dessert? Weird …)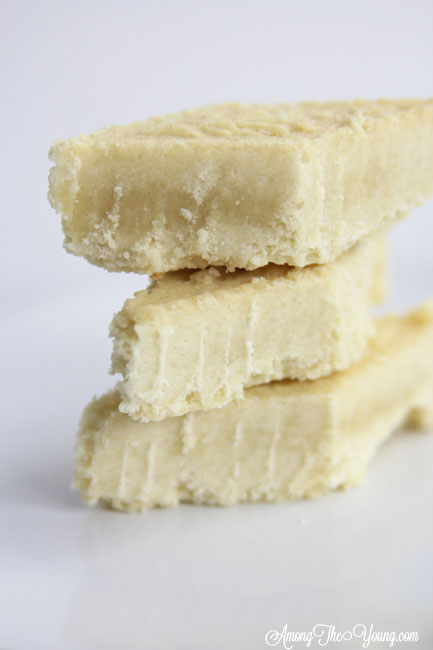 My mom got this recipe from her sister in law's brother in law …. whoa, that's a lot. It's legit. Promise. And it must be shared.
Traditional Scottish Shortbread recipe
I grew up on this shortbread – I would literally dream of it. I loved to cut the little triangles and savor each buttery bite. I'd make a huge mess and I'd try to clean it up, but in the process of cleaning up my crumbs I wold have finished my little shortbread triangle and would need another piece. Obviously. It was a vicious cycle.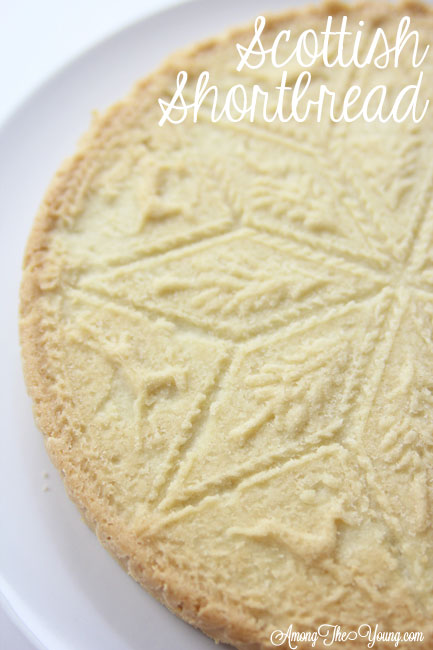 What makes this recipe a "traditional" shortbread recipe?
Simple!
It's only made with pure butter – no oils or extra fats added.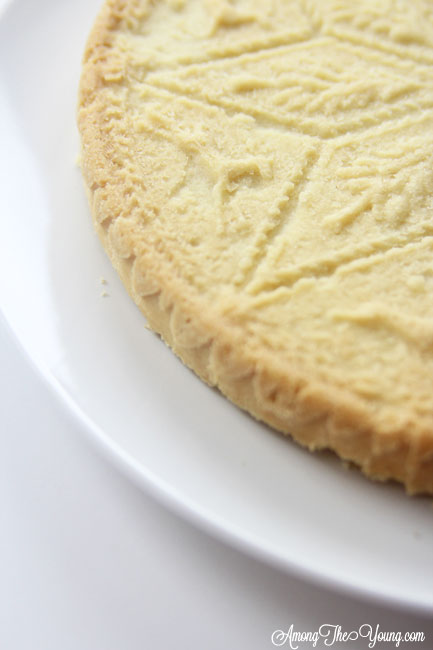 As I was reading up on shortbread I was not surprised to find it was an expensive luxury – I mean… the recipe calls for A LOT of butter. For "ordinary" people, shortbread was a special treat reserved just for special occasions such as weddings, Christmas and the New Year.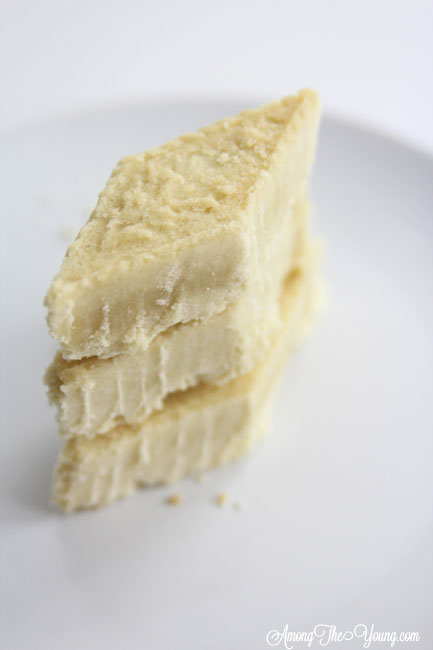 Anyway – I forgot about this Scottish shortbread recipe. Straight up forgot about it. I don't know how I randomly remembered it, but I suddenly had a hankering for some buttery shortbread goodness in my life!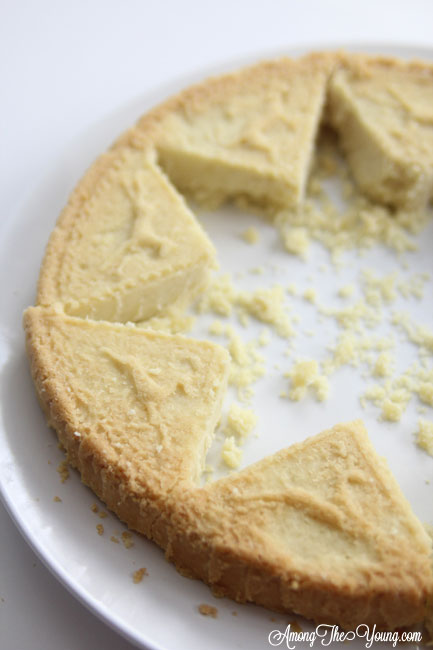 I called my mom, got the recipe, borrowed her special ceramic shortbread pan, and got to work! The recipe doesn't call for anything special. I had all the ingredients on hand – it was going to be a SINCH!
Boy was I wrong.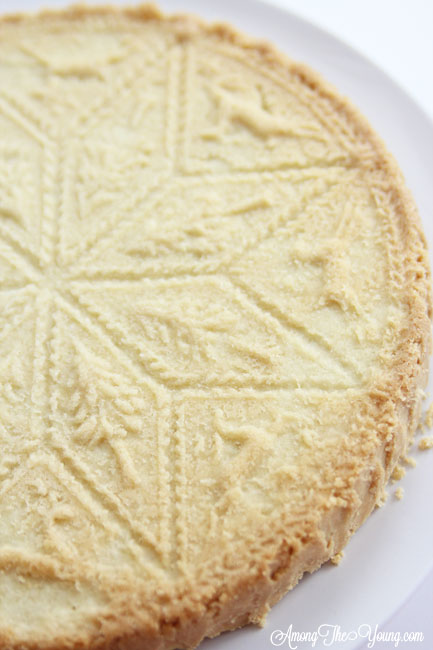 Yes, I had all the ingredients.
Yes, they mixed together nicely.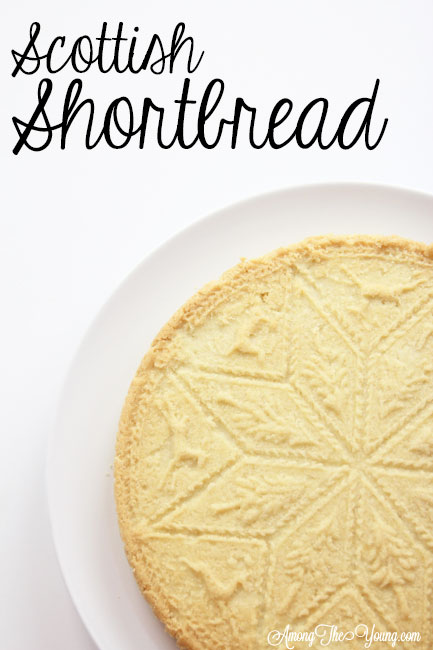 No, it did not bake evenly.
No, it didn't come out of the pan.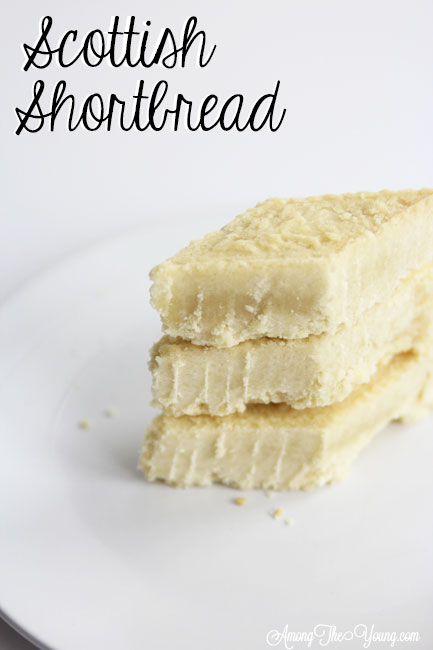 I was not happy. How could I botch a recipe that only called for a handful of ingredients? Embarrassing.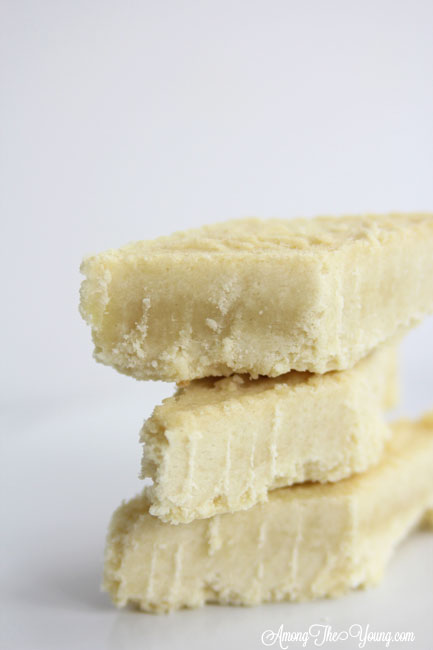 Here are my tips and tricks for making the BEST shortbread that will COME OUT of the pan. (You can watch the video to see these tricks in action!)
1. Spray your pan! YES – spray it. A lot. I love this spray to ensure some of my trickiest recipes come out of the pan clean.
2. Press your shortbread down FIRMLY. You got this.
3. Be sure to prick your shortbread with a fork – this helps it bake evenly!
4. Let the shortbread COOL COMPLETELY
5. Using a sharp knife, cut around the edges to help coax the shortbread out of the pan.
6. BANG IT. You heard me – hit that dang pan! Smack the shortbread right out of the pan – trust me, it really does work.
7. Use a sharp knife to cut your squares, triangles, etc out.
6.9MB Scottish Shortbread – SHORT FB music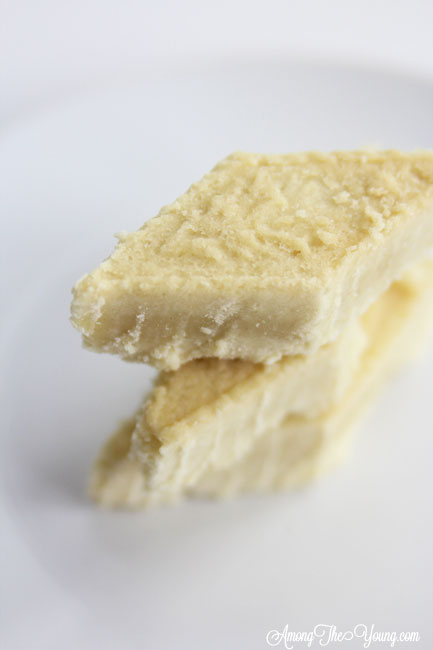 There you have it! Easy peasy – hopefully you can learn from my mistake and make it right the first time!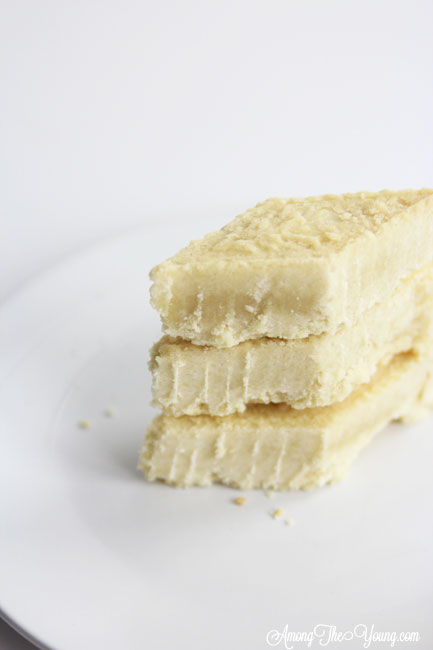 Also, I will warn you that this shortbread is ADDICTING. As I was eating it I remember feeling disappointed because it wasn't as sweet as I thought it should be, but I kept eating it. I ate and I ate. At first bite, I didn't think it was sweet enough. I didn't think it had enough flavor. I kept going. I persevered – after a few bites I realized how wrong I was.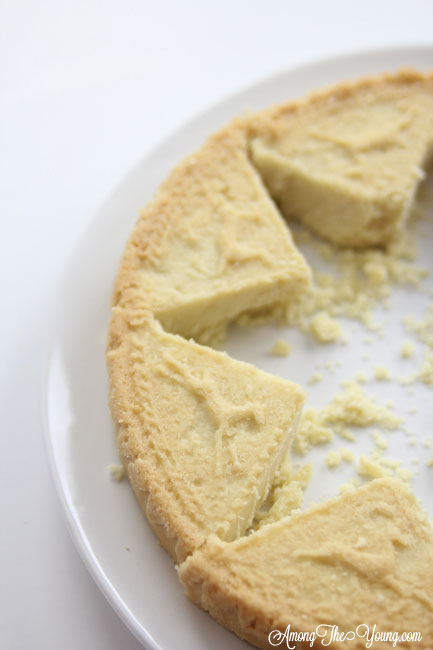 The buttery consistency is perfection and the initial thought of it not being sweet enough was gone. Gone, gone, gone.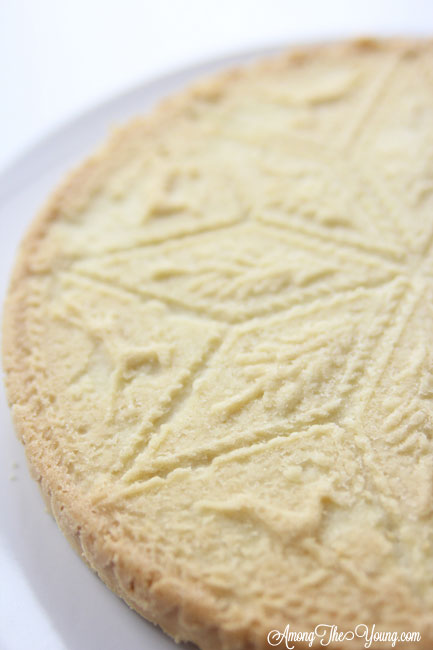 A few more tidbits of awesome for your shortbread baking excursion:
TIP 1: Always use unsalted butter when baking. This gives you more control and ensures your baked treat won't be a salty baked thing… not yummy.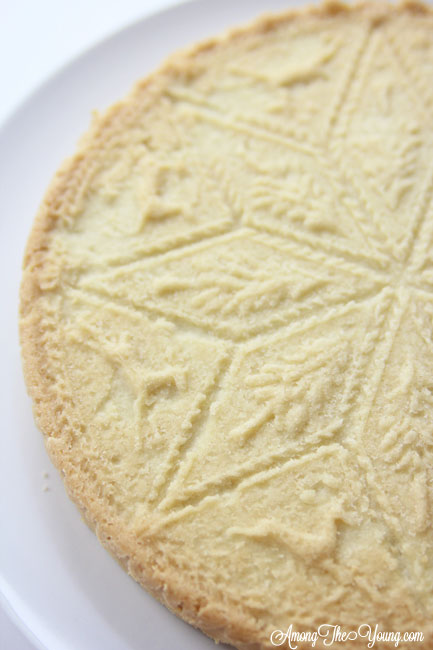 TIP 2: FREEZE that shortbread, yo! Let the cookies cool completely. Wrap cooled cookies tightly with plastic wrap. Then wrap again in foil for an added layer of airtight protection. Stash the foil-wrapped cookies in freezer bags or storage containers and pray to all the things your kids don't find them. (Additional tip: Put frozen shortbread in brussel sprout bags to ensure their safety!)
Scottish Shortbread Recipe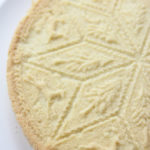 Kaylynn Young
Ingredients
1/2

lb

unsalted butter

2 1/2

c

flour

sifted

1/2

c.

sugar

1

pinch

salt
Instructions
In a large bowl, sift the flour. 

In another bowl, cream the butter and sugar

Slowly add sugar to the creamed butter. 

Mix well, knead with hands if necessary. 

Press into a greased 12x7 1/2 inch pan. 

Prick the entire pan with a fork. 

Bake at 350 for 30 minutes or until light brown. 

Go around the edges with a knife. 

Flip shortbread onto a plate. 

Bang the pan to help release the shortbread. 

Cut into squares and enjoy! 
Supplies needed to make this Scottish Shortbread recipe:
The most important part of this recipe is the pan. Yes, you could make this shortbread in a standard 9×13, but it would be plain and boring and SAD. There's something about these festive ceramic pans that SCREAMS happy Christmas shortbread!
So tell me – do you have a Scottish shortbread recipe that you love making? Let me know in a comment below!