*This post may contain affiliate links to support my cookie-eating habit*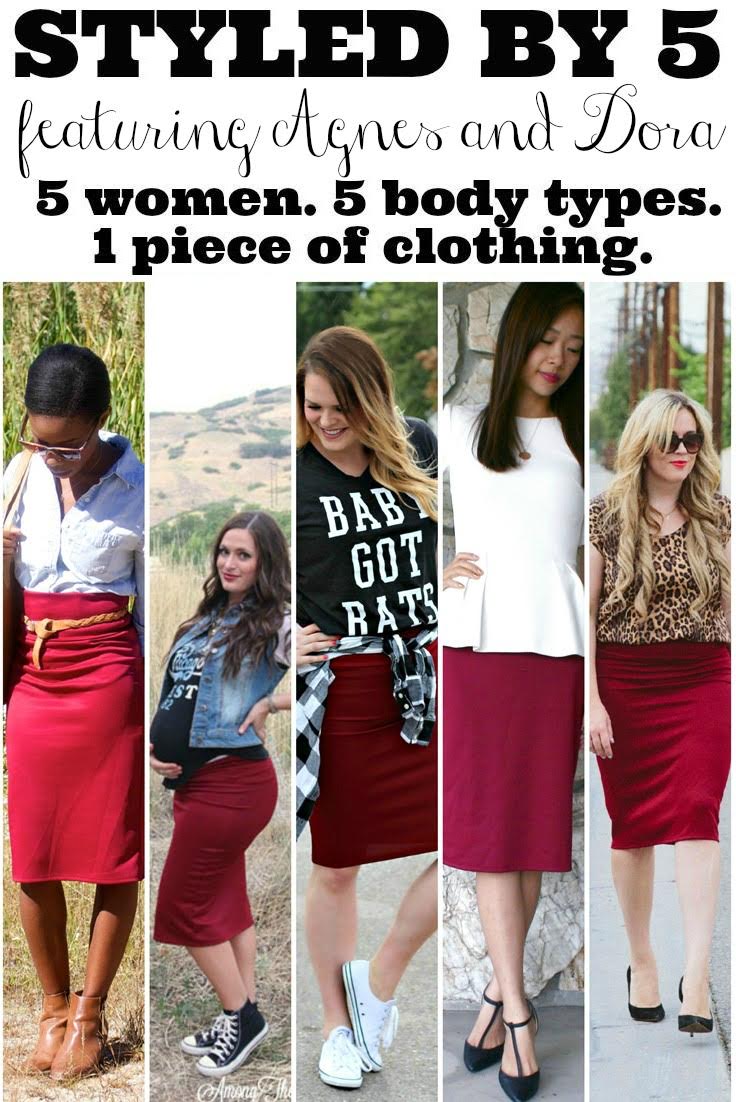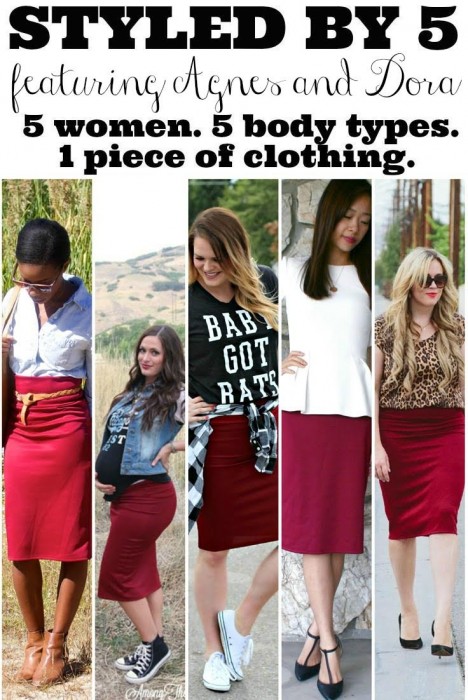 Agnes and Dora. Oh my love – I can never say enough good about them. Comfort, style, affordable, all of the above.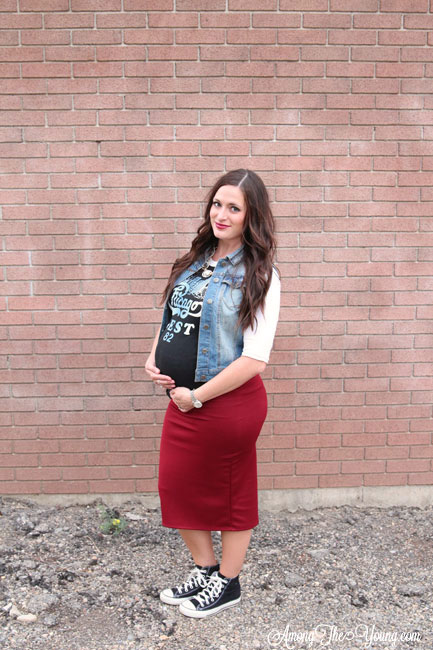 I'd never been a fan of pencil skirts – I'm a pear shaped girl and they were never really comfortable. If I wanted to fit my waist, the skirt wouldn't fit my hips. Even the stretchy pencil skirts would be uncomfortably tight or have a nasty THIN elastic band, which created that horrible muffin top look. No one has time for that garbage, and Kaylynn has no patience for uncomfortable clothing. So I had sworn off pencil skirts – even the stretchy ones.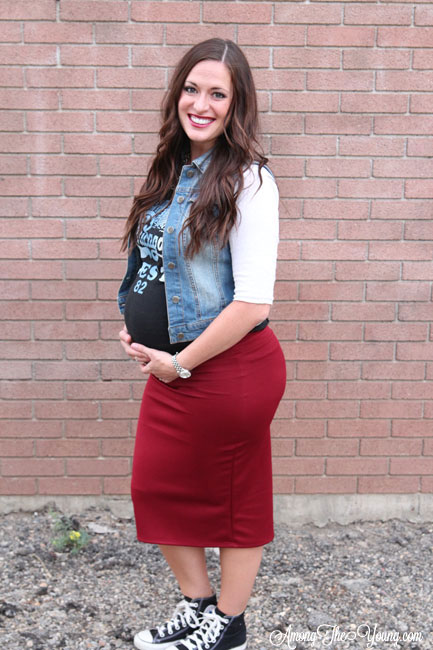 Then, two things happened:
1. Agnes and Dora created pencil skirts.
2. I swallowed my pride.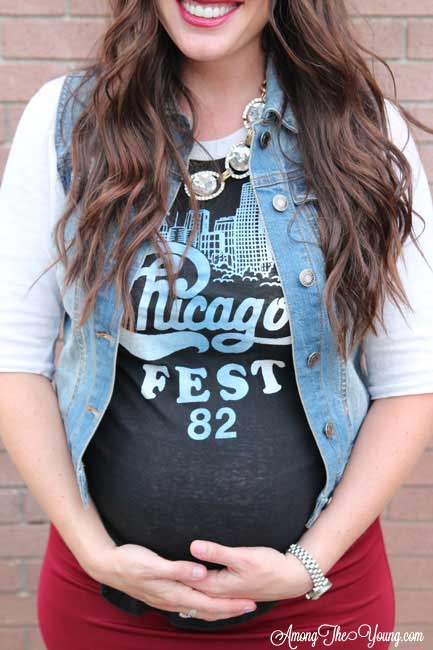 Let's talk about this for a second. Agnes and Dora making pencil skirts CHANGES LIVES. Why? I'll tell you: the waistband is THICK and there is NO elastic. Oh my sweet comfort.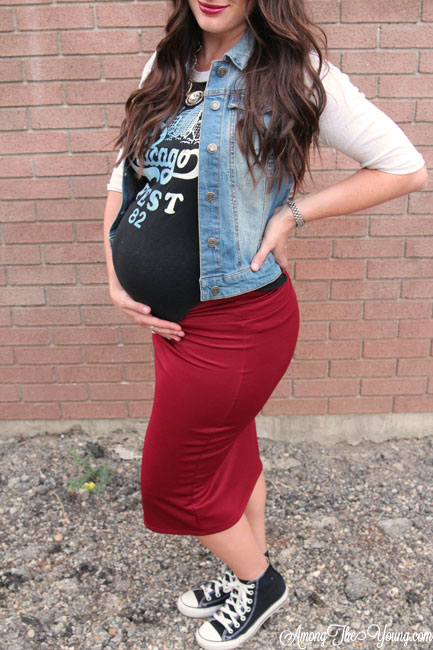 The pride thing? Well, let's just say I've been wearing the wrong size. I'd ALWAYS tried to wear small pencil skirts. Never did it even cross my mind to GO UP a size. Bless my dumb heart, right? So I stopped being stupid and tried the next size up…. a MEDIUM (*dun dun dun!). Guess what? It was ah-may-zing. Like, my life literally changed. Apparently I LOVE pencil skirts when they are sized correctly. DUH Kaylynn.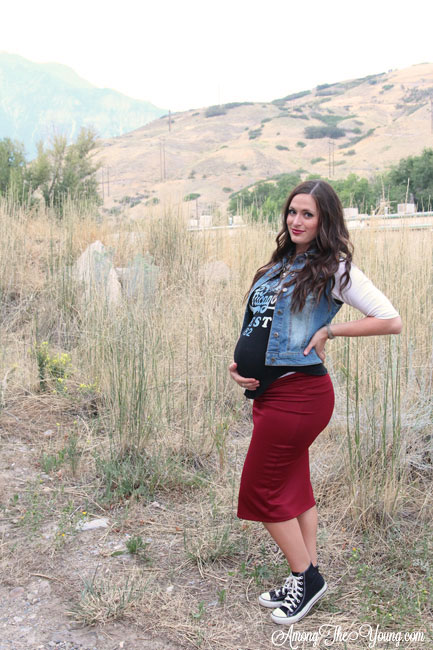 And of course, this fabulous skirt screamed for a vintage tee. Not just any vintage tee, but a Chicago vintage tee. (I shared this story on Instagram, but I'll share it again here:) When I was in high school my mom, sister, and I found this great little shop in downtown LA with tons of dresses, shirts, leather jackets – all things epic. I, of course, went straight to the band tee shirts. Boy, did I find some winners: Van Halen and this Chicago gem. These shirts are totally trashed. They've got holes, pit stains (I've since cleaned them), and they are perfectly stretched. I had to have them. We went to pay… you'll die. $50 for EACH. SHIRT. Luckily my mom was paying and she's the best, but can you BELIEVE that?!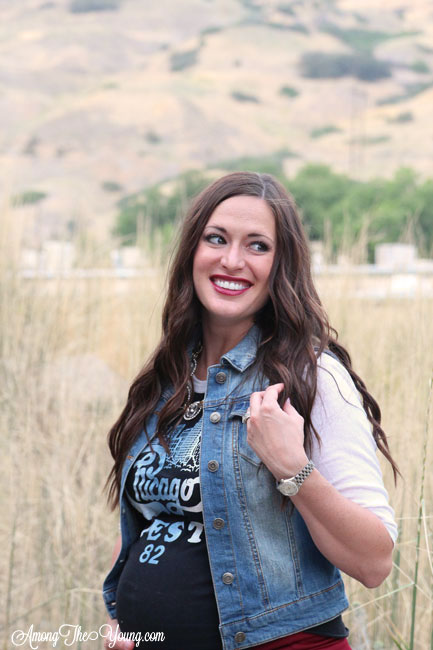 Obviously with a band shirt, comes the Converse high tops and a sleeveless jean jacket. It makes sense in my mind. 80's – ok!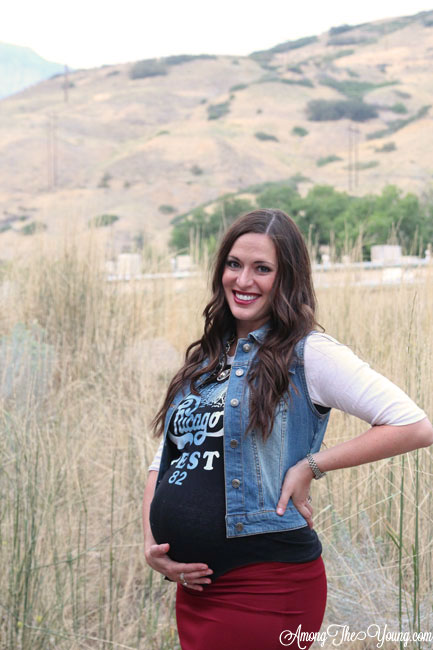 Be sure to check out the other 4 babes and how they styled their Agnes and Dora pencil skirt – plus, in case you missed it – here's the first installment of Styled by 5 where we featured Shabby Apple!