*This post may contain affiliate links to support my cookie / donut / all things pastry eating habits!*
This month for Styled by Five we are featuring Novae Clothing. I met the owner, Nickelle, at one of my first blog conferences a few years ago and she was so so nice to me. I was this obnoxious rookie blogger who had no idea what I was doing or if I wanted to blog and she was the sweetest. Since then, I have loved her shop and her mission.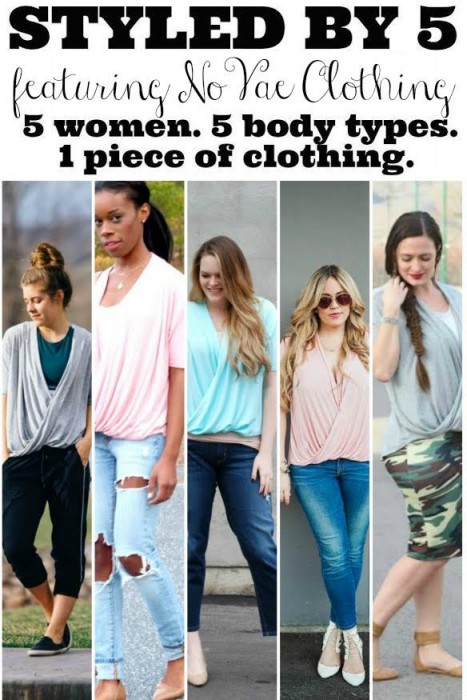 I have teamed up with four other ladies to bring you one piece of clothing styled by 5 different women. Women that look & think differently from one another – hair, religion, location, skin, size, height, style, all of the above. I love sharing my style with you, but I also want you to see clothing I style in other body types so you can find what is best for you. So feel free to check out how Deidre, Bethany, Jacque, andAlexis styled this outfit as well! And watch for a new piece of clothing styled by 5 every month.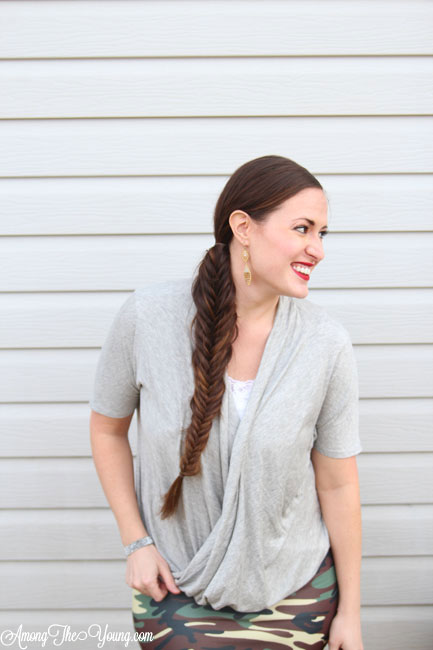 If you'll remember, I featured Novae clothing on my Non-Maternity dress series – one of my most favorite dresses to date! Everything on Novae's site is super cute, affordable, and … did I mention super cute? Plus, their entire line is MODEST. YES – MODEST. I can't tell you what a relief it is to find a place that everything is fabulous and almost everything can be worn as in – no additional slips, undershirts, etc. Halle-freaking-lujah! Be sure to check out their website – but don't say I didn't warn you!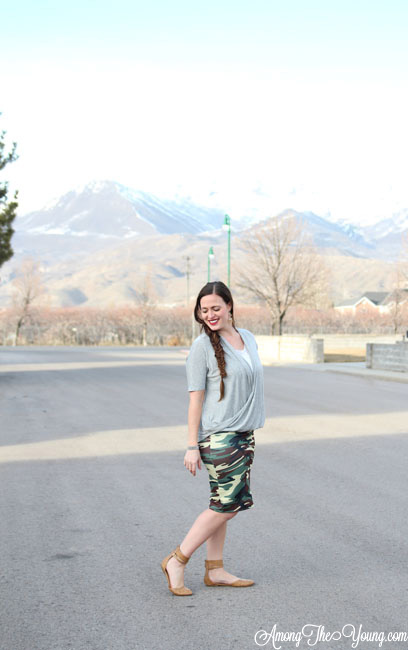 When we found this shirt it was mentioned that it would be perfect for me – a breastfeeding mama – and I was really excited to try it out. The shirt is darling, but when I put it on it was super free flowing… as in a slight breeze might have given the world a good look at my milky ladies. No lies.
So I put on an undershirt just in case, which makes it semi unpractical for a mama who needs easy access. The shirt is a super win, but I may hold off on wearing it for awhile – at least until the demand for the girls goes away!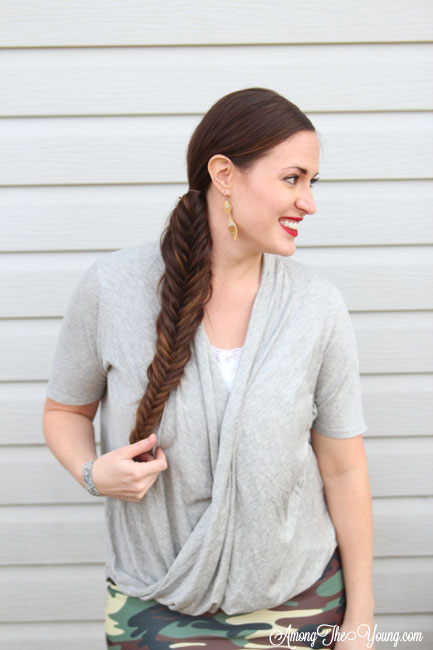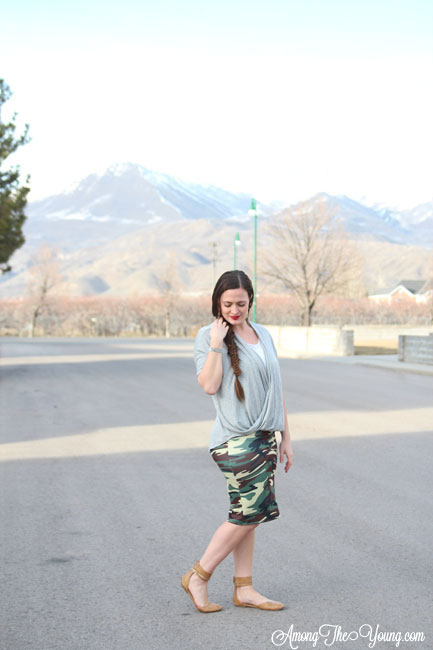 Skirt: Agnes and Dora
Shirt: Novae clothing
Shoes: Deal site (similar found here)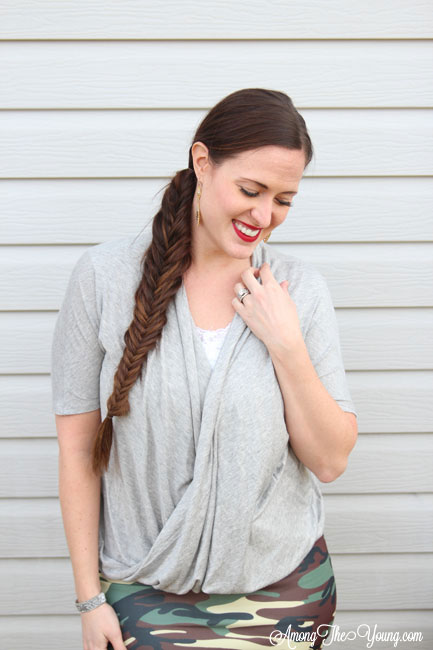 If you like my silver "bracelet" on my arm…. oh yeah, that's a hair tie. Why? To remind me which side to feed on next. Mom life is oh-so-glamorous!