I was heartbroken when we lost our special bunny Ian gave to T in the hospital … Never again! Now, with Tile, I've joined a vast community that can help me find my things fast.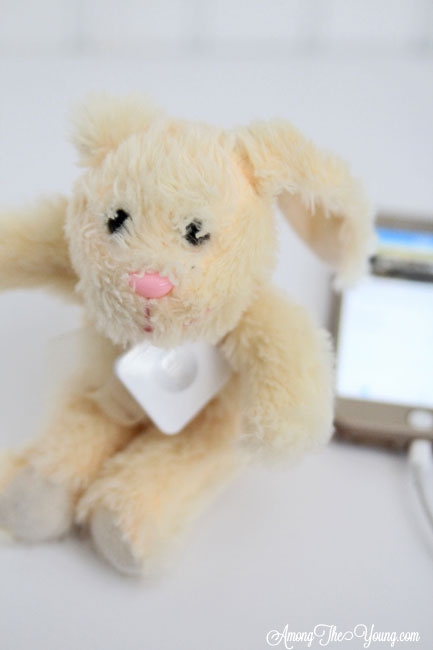 I am the QUEEN of losing stuff. It's infuriating. I've tried trackers, apps, tying a string aroung my finger – basically everything except a Remembrall (but, like Neville Longbottom, I'd totally forget what I'd forgotten). However, the MOST frustrating thing I have experienced is what my daughter loses something …. especially if it's precious and irreplaceable.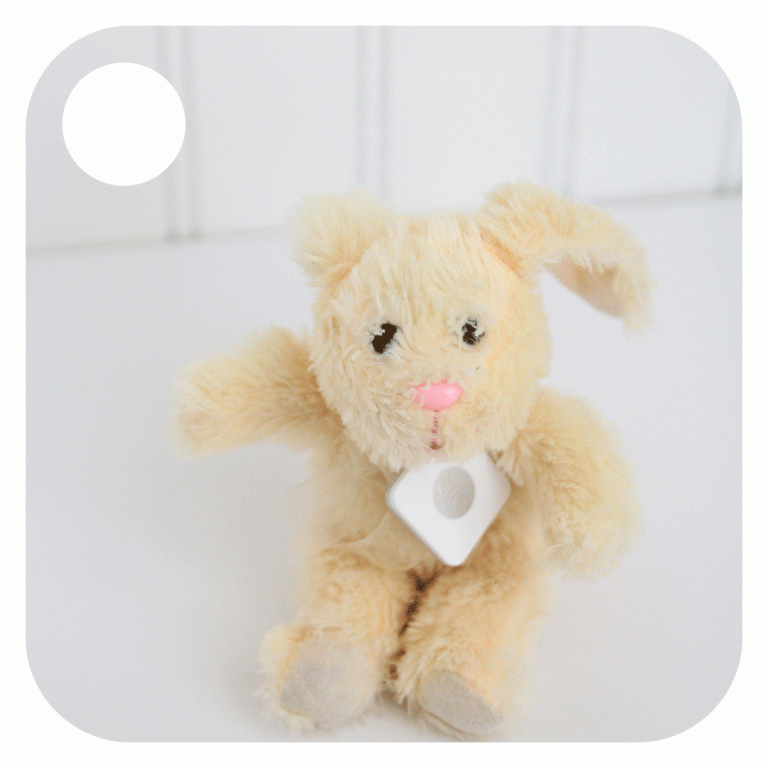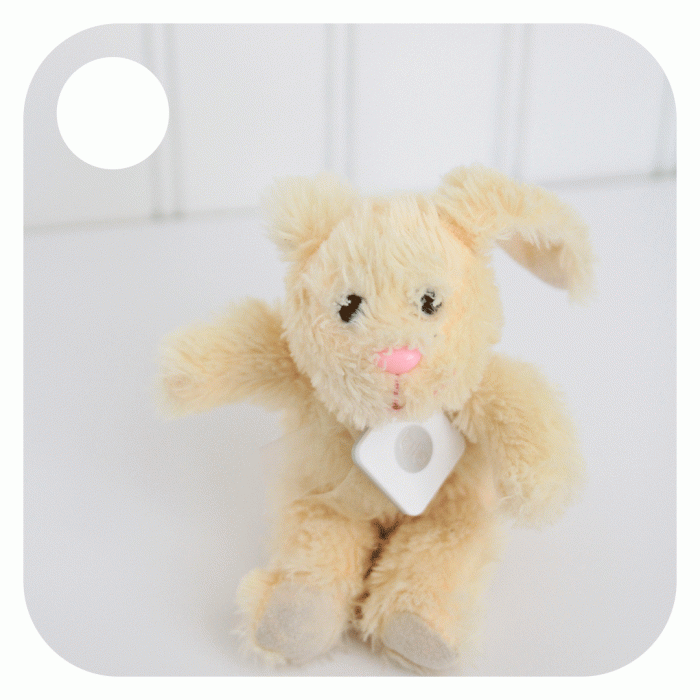 If you've read my story about Ian, you know that we lost our sweet angel boy at 21 weeks. We met with a grief counselor and she gave us a small bunny for Ian to give to our older daughter. This helped her feel included, like Ian had given her a present and was still watching over her. Basically, it's one of our few links to him and this bunny is precious.
We never gave the bunny a name – T simply calls it her "Ian bunny" and it rarely leaves the house. It doesn't go to sleepovers and grandma's house or fun outings (though maybe I should be better about taking the Ian bunny on adventures?). We love to include this sweet bunny in family pictures because it's a reminder that Ian is always with us even though we can't see him.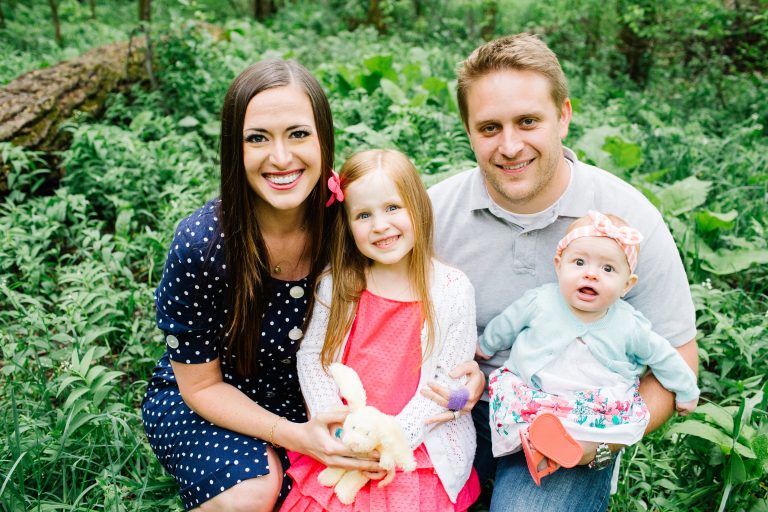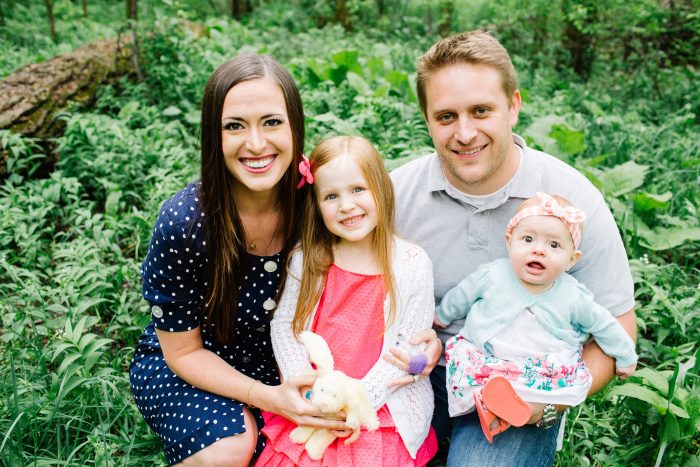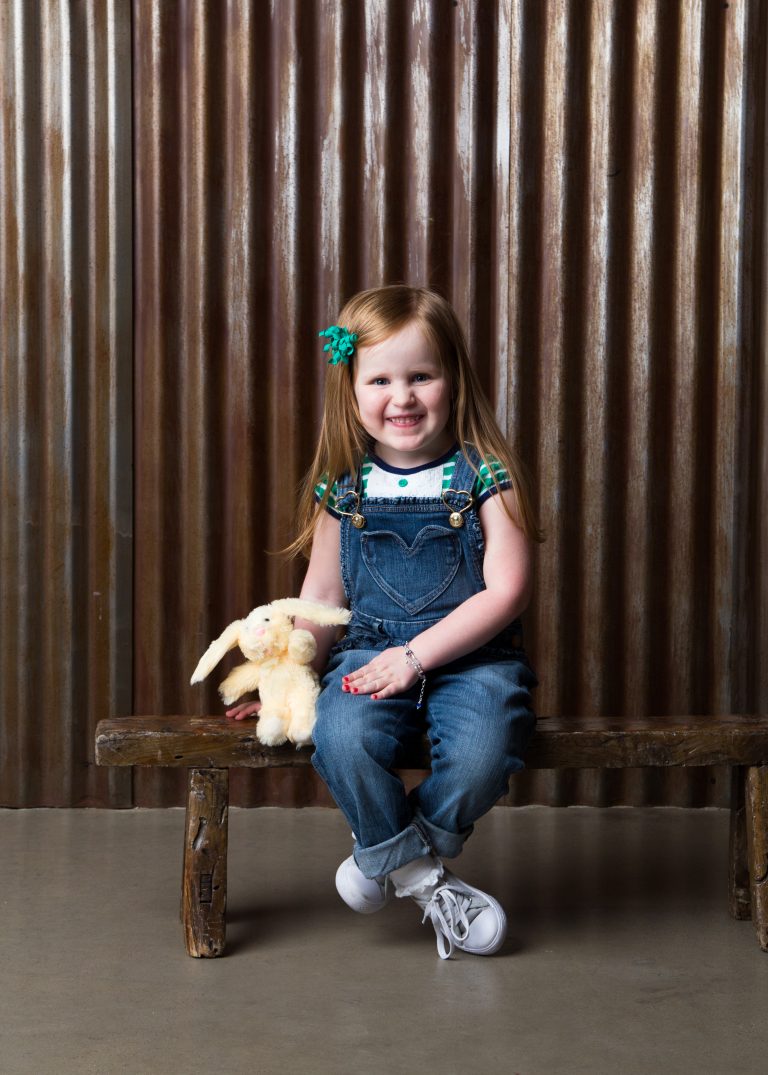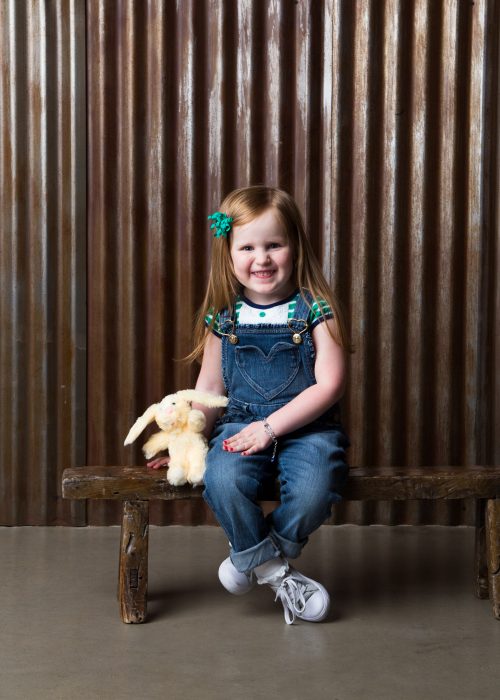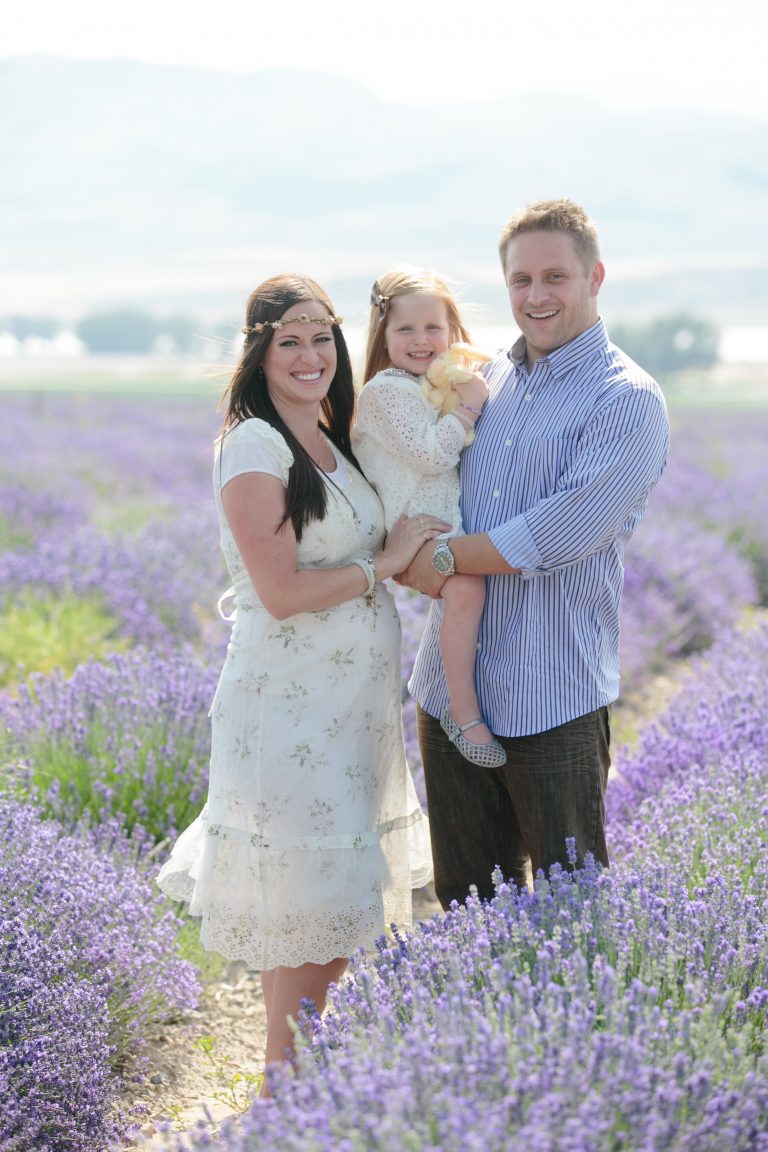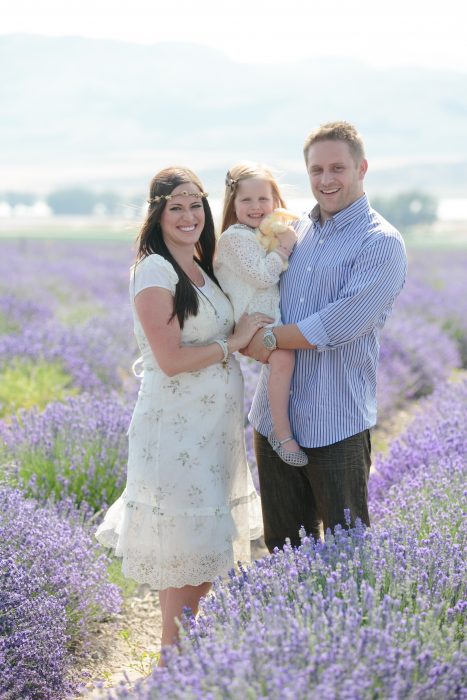 You can see where I'm going with this, can't you?
One day, my 5 year old lost the Ian bunny. It happens, kids lose things! I wasn't too worried, but after I'd looked in the usual places and didn't see it, I started to freak out a little bit. I knew it hadn't left the house … or had it? I started to doubt …. (also, I HATE losing things! Should've invested in one of these sooner!)
I tore the house apart. It was NOWHERE – gone, poof, vanished. I called family to beg them to look at their houses. Maybe I had taken it and forgotten I'd taken it somewhere? Seriously, I was driving myself crazy!
I tried my best to not be mad at T – she was only 5 and couldn't remember what she'd done with it. After days of obsessing and freaking out about our lost Ian bunny I had to let it go. I was heartsick that we'd lost something so precious, but it was just a stuffed bunny and, technically, it could be replaced.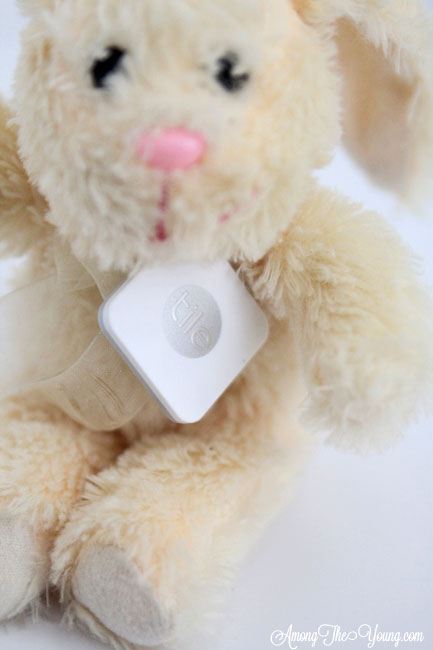 WEEKS later I was helping T clean out her closet and I opened an obscure backpack – you can imagine my surprise/relief/joy to see the Ian bunny!! It had been found! I might have cried a little – it was so exciting!!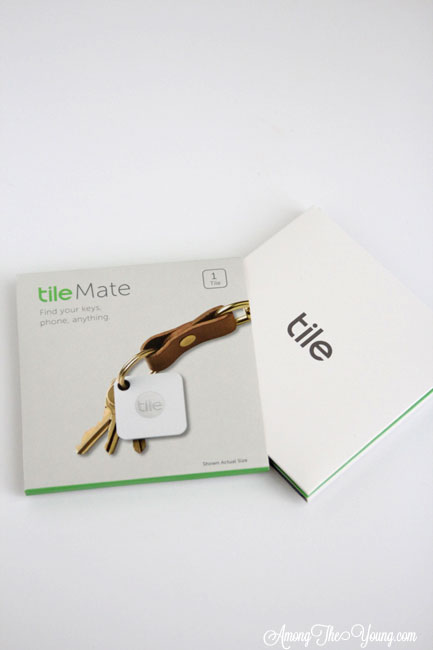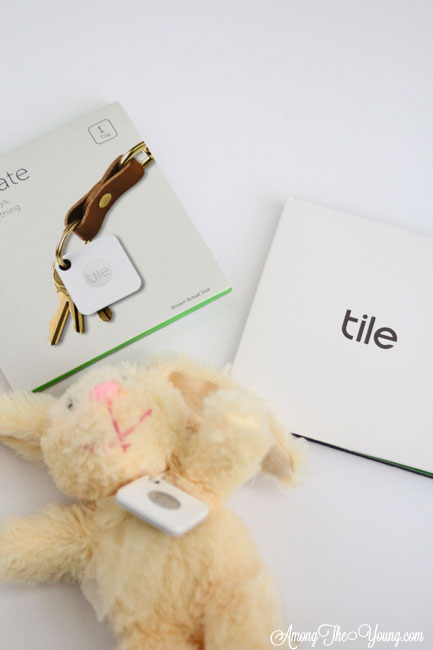 Since then, I have learned about Tile It (HERE) and it was a NO BRAINER where I wanted to put it. Their tagline is: "together we find" and it's simply perfect.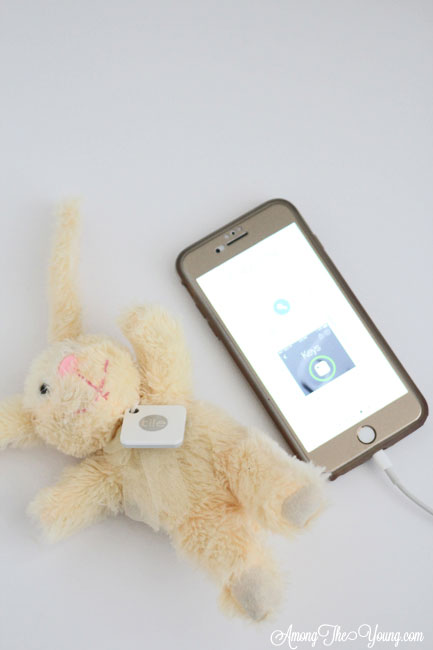 Granted, I probably could have put my Tile it (HERE) on my keys or wallet, but I never wanted to lose that Ian bunny EVER AGAIN. Plus, I saw the "Lost Panda" commercial and about cried – I get you sweet little girl!
The app is super easy to navigate and I can honestly say I feel such peace of mind having it around our special Ian bunny.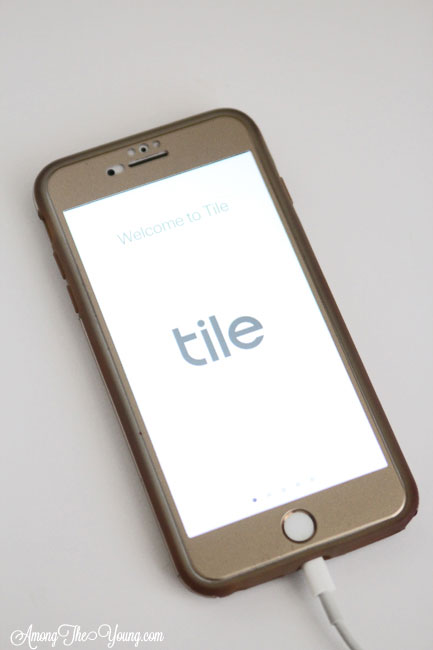 It was super easy to attach – we opted to give our Ian bunny a little necklace, but I could easily sew it inside his little fluffy body. You could easily hook, stick, or slide a Tile onto (or into) anything you don't want to lose. Thank you Tile!!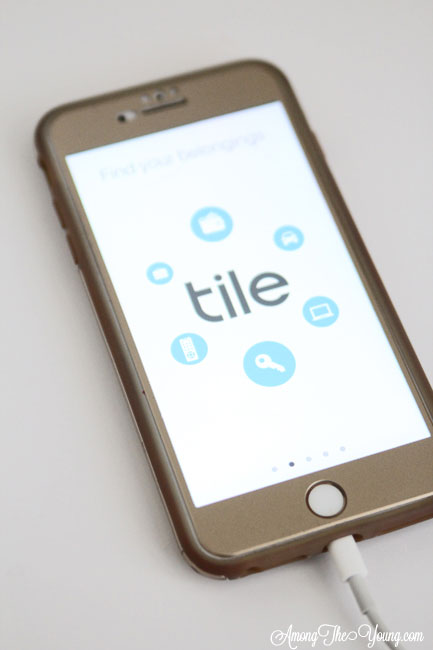 I may need to get another one to put on other priceless treasures because knowing where things are? It's magical – kind of like Harry Potter, but not.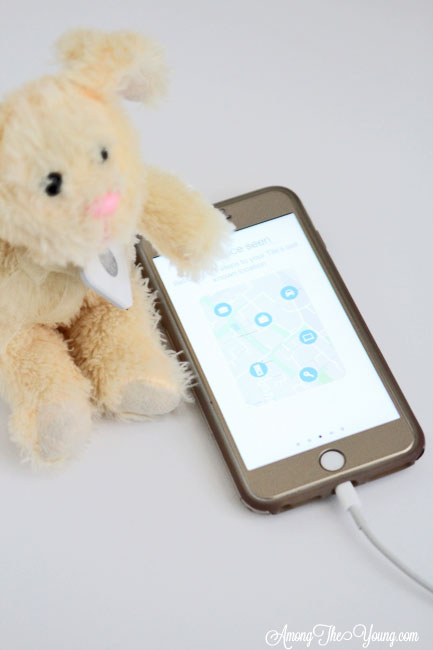 Where would you put your Tile It?