Another year, another Harry Potter party for the Tyler Robinson Foundation. Every year, I am more and more amazed how generous and GOOD people are! This event was definitely the best we've had thus far and I am already gearing up for next year (bless my heart!)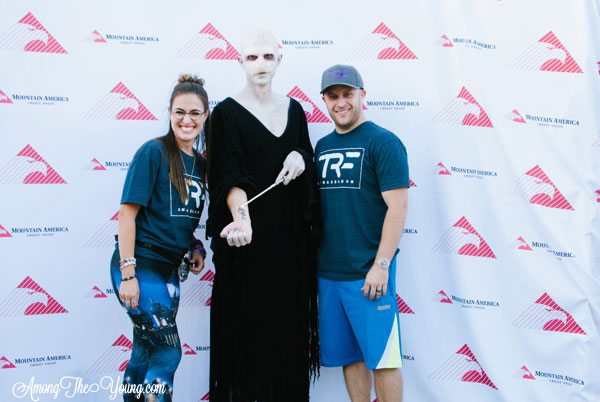 Pictures courtesy of Kelsey Young
Since we can't all GO to Harry Potter world, why not bring Harry Potter to us? However, if you are lucky enough to be heading to the Wizarding World soon, you can use code HP25 to save $25 until December 31, 2018 (HERE)!!
Our silent auction was INCREDIBLE – we had some of the best donations and sponsors for our 5k and event.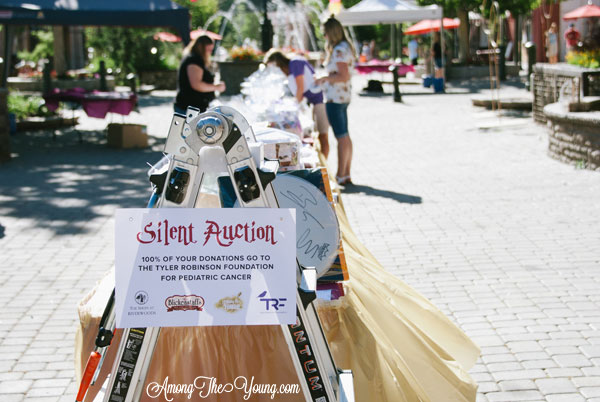 Pictures can't even capture all of the awesomeness that were on these tables – Thank you to everyone who donated to the Tyler Robinson Foundation! You truly made the event possible!
Our sponsors included:
Pam Young (swim lessons)
Utah Jazz
Get Away Today
Fawn Design
Nena and Co
Baby Cubby
Heidi Swapp
Lime Ricki
RC Willey
Baby Lit books
Sundance
Mountain Town Olive Oil Co
Chatbooks
Vacation Races
Blickenstaff's
Expressions Vinyl
Hello Maypole
Freshly Picked
Gathre
Bajio
Mission Belt
Arvo
Amara
Soel
Katie Waltman
Charmed Collections
Owlet
Baby Bling Bows
Copper Pearl
Kortni Jeane
3b Yoga
Ideal Image
Stampin' Up!
Little Cosmetics
Paparrazzi
Cricut
Imagine Dragons
The Tyler Robinson Foundation
Indy Clothing
DoTerra
NuSkin
Minky
Target
Little Giant
Get Away Today
Lit Joy Crate
Crio Bru
Riverwoods
William Christensen
JumpTown Inflatables
The 5k was SO great this year. We invested in large vinyl signs to hang around Utah County and we had a really great turn out.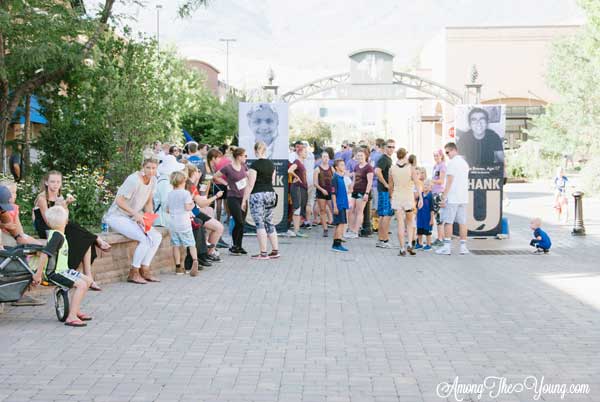 We were honored to have Shannon Robinson (Tyler's mom) say a few words before the race. She is truly an inspiration to me and I adore her and her family.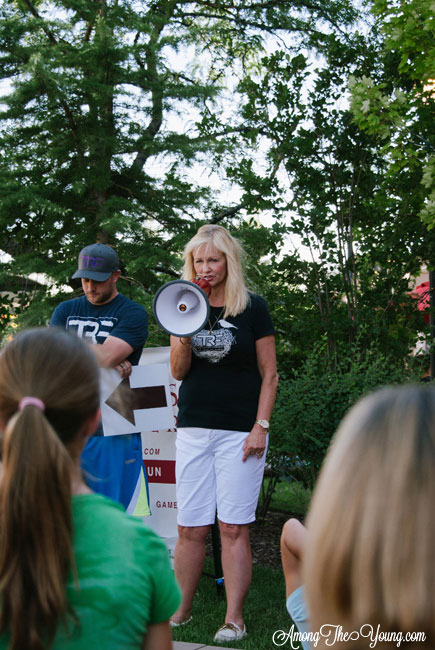 Another huge win was our golden Snitch – Melody is my dear friend and Lipsense addict. She was willing to do this for me again (she KILLED it last year). This year I forgot to relay the message to my dear husband: give the snitch a 1-2 minute head start. Yeah…. MY BAD. She was caught this year, but that was entirely my bad!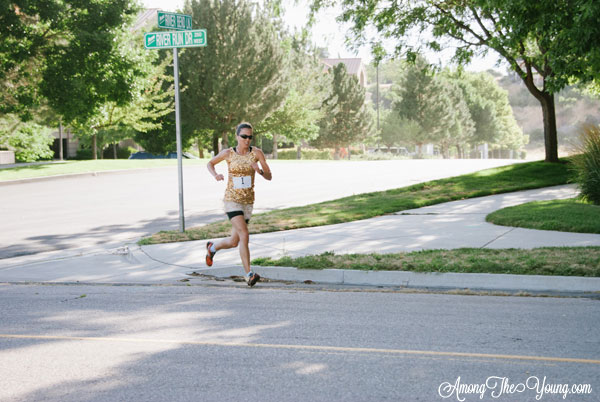 One of my favorite parts of the 5k? We had Vol…I mean… He-Who-Must-Not-Be-Named AT THE END OF THE RACE. He was cursing people left and right. (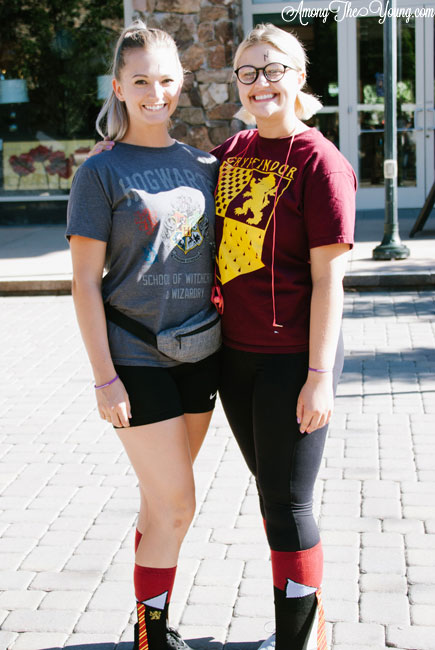 You have NO idea how happy it makes my Harry Potter nerd heart to see all these fellow nerds dressed up and ready to run for the Tyler Robinson Foundation. (get more info on TRF here!)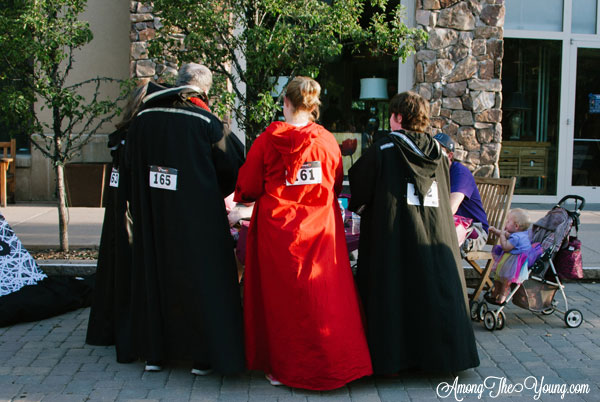 We had a JAM-PACKED schedule this year (plus we wrote the schedule down so everyone else knew the plan too. GENIUS!)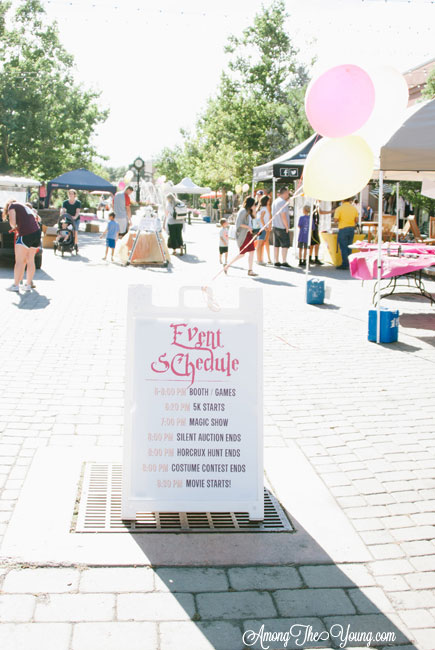 Our Quidditch toss was a blast!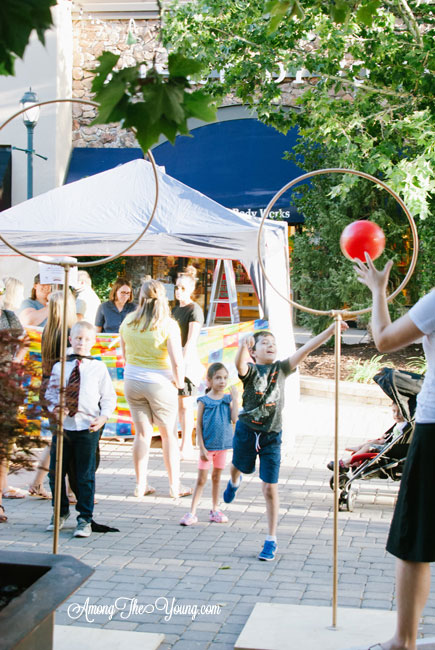 We had wand-making down to an ART!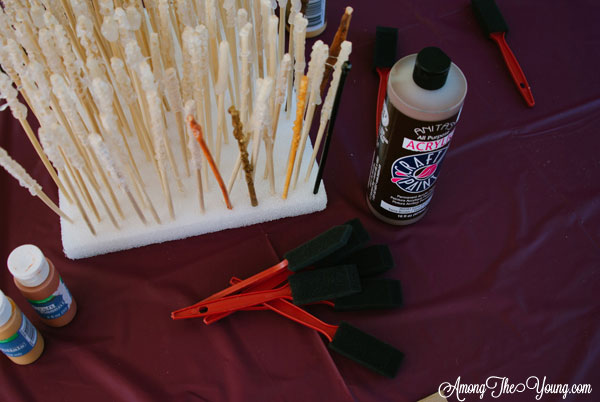 Mountain America Credit Union came with their money machine AND…. He-Who-Must-Not-Be-Named! That's right!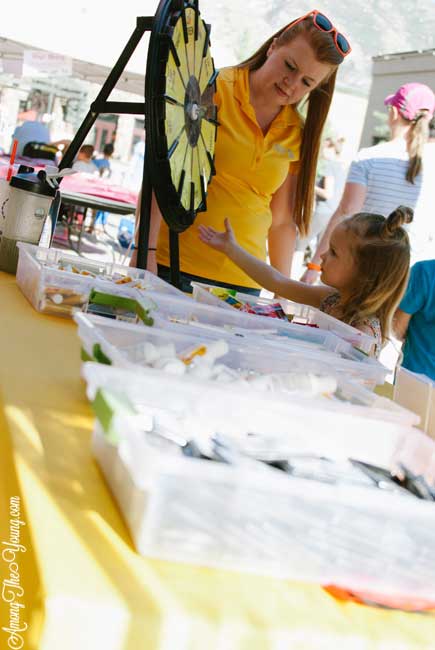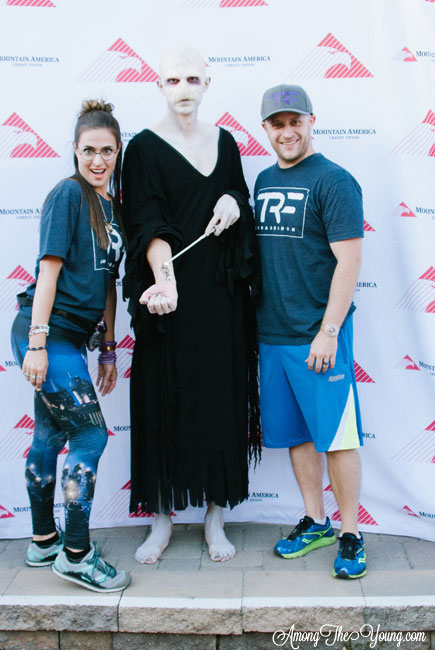 We had face painting and glitter tatoos – these ladies are incredibly talented!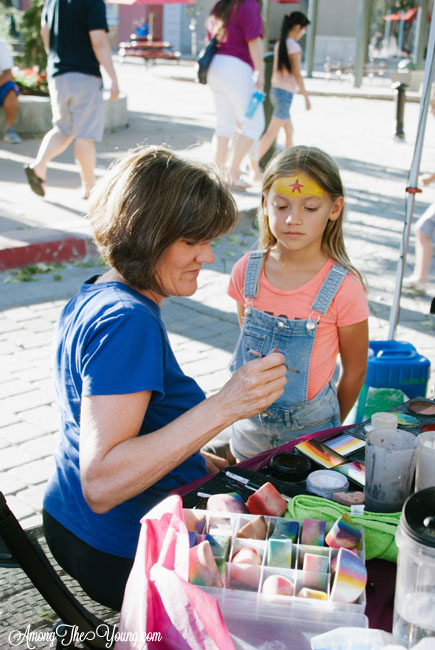 The magic show was too dang fun – I mean, who doesn't like magic?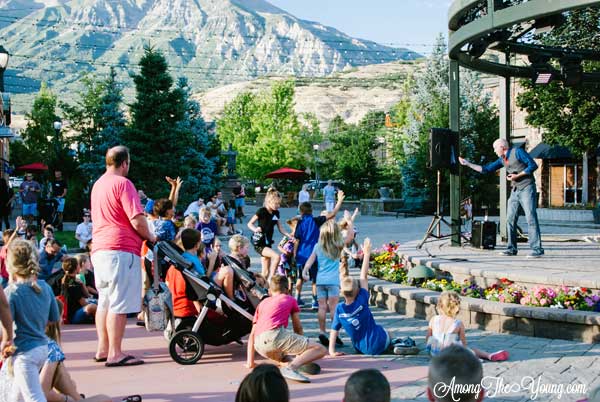 The magical creatures were a huge hit. Do you SEE that snake?! I mean, come on! TOO COOL!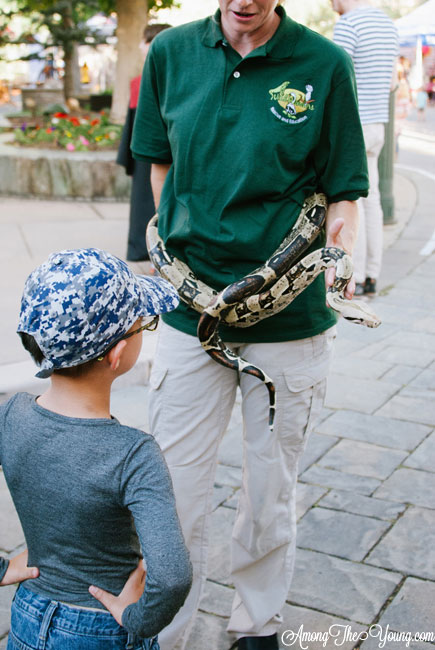 All in all, the night was full of Harry Potter nerds and cute kids alike, coming together to support the Tyler Robinson Foundation. This year truly was the BEST YET!!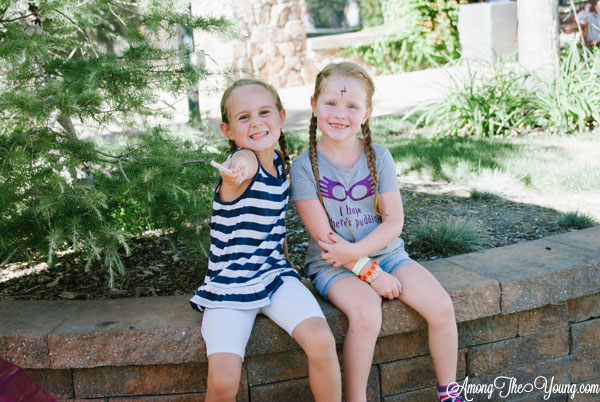 Thank you to everyone who came, donated, volunteered, ran the 5k, etc. You are all truly magical. Thank you for your help spreading awareness and raising funds for the Tyler Robinson Foundation. Until next year … Peace out!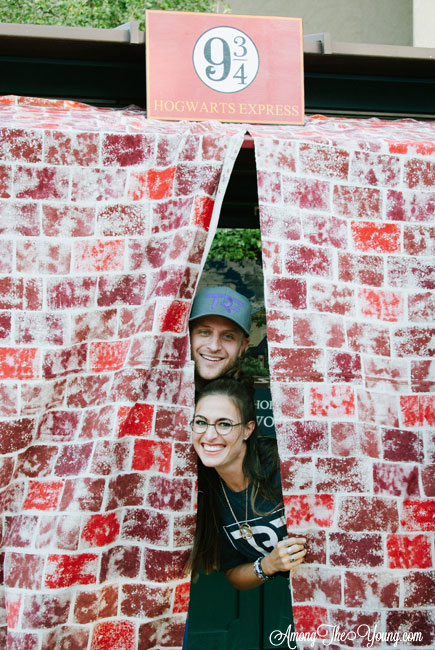 And don't forget to use code HP25 to save $25 on your Wizarding World of Harry Potter tickets until December 31, 2018!!