Two years ago, THIS Harry Potter party happened at a friends house with a few close friends.
Last year THIS Harry Potter party happened down at the Riverwoods and I was blown away. Can I get a HOLLA for The Shops at Riverwoods for hosting?! They are INCREDIBLE to work with and I owe them hugely!
This year, I was bound and determined to make my Harry Potter party even bigger and better than ever – no pressure, right? After all, 100% of the proceeds goes directly to The Tyler Robinson Foundation. Their mission is to strengthen families financially and emotionally as they cope with the unforeseen costs of pediatric cancer.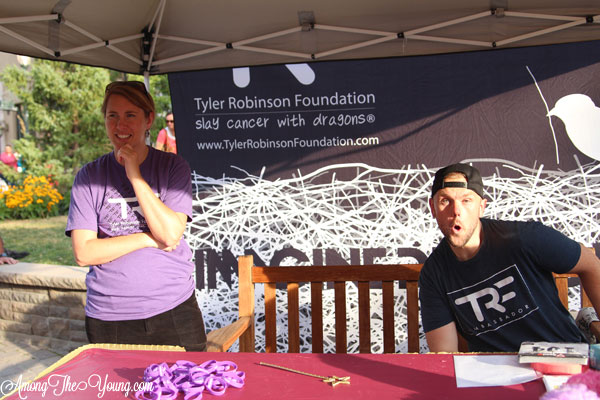 I can't even put into words how awesome it was to have people show up, DRESSED up, and ready to party. I mean, who doesn't love Harry Potter?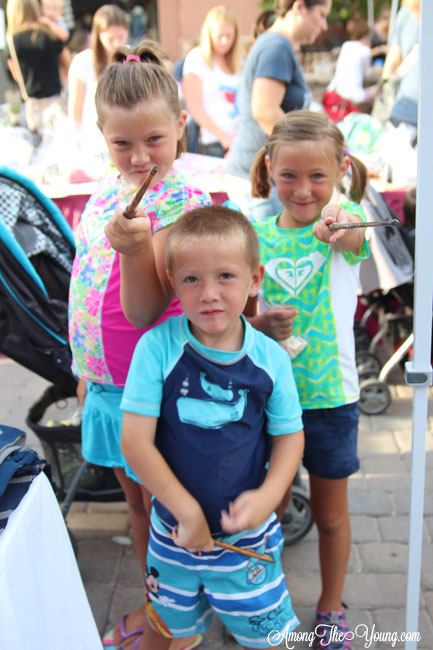 This year we added a Quidditch ring-toss (and how cute is this "Stay Golden" snitch? She nailed it!).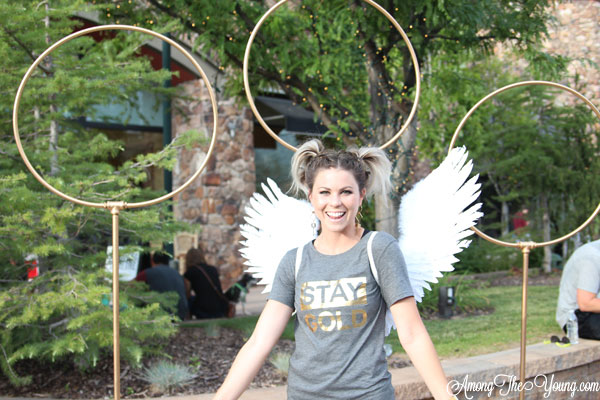 Of course we had our fishing booth – which really has nothing to do with Harry Potter, but oh well! A few young men and young women from the ward agreed to sweat to death in this tent, bless their sweet souls!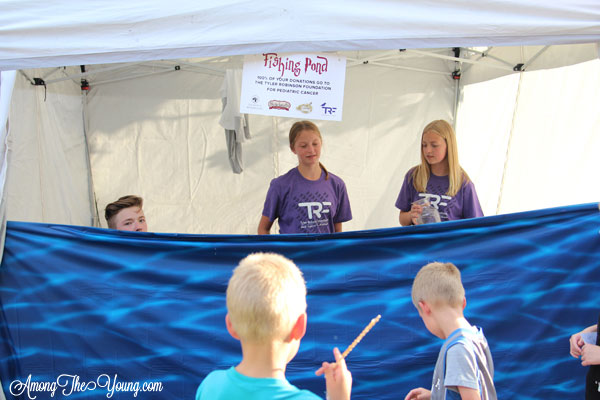 One of the things we added this year was animals, and it was a HUGE hit. Everyone loved the ferret, mice, and horned dragon, but the snake definitely took the cake. Parsletongue anyone?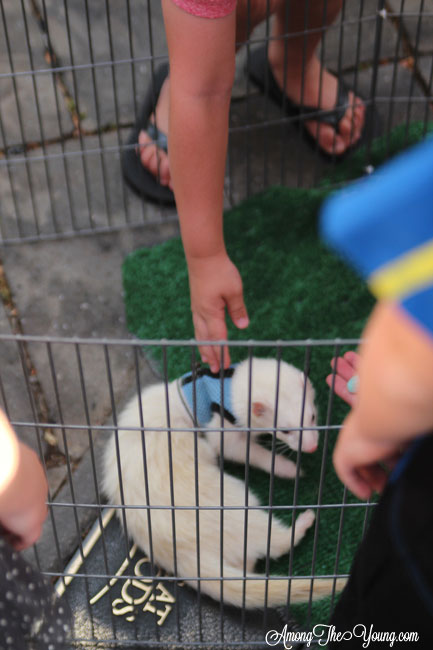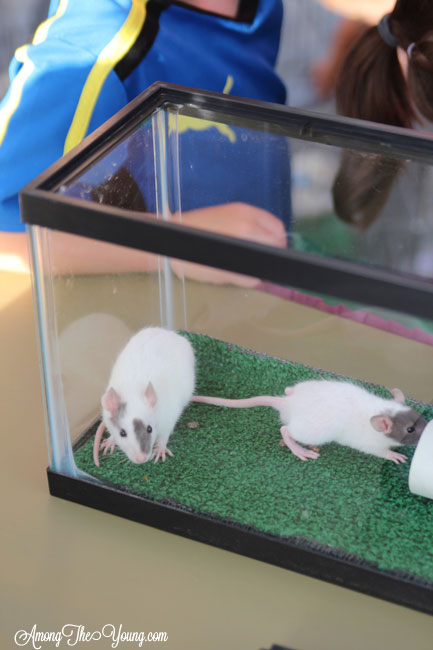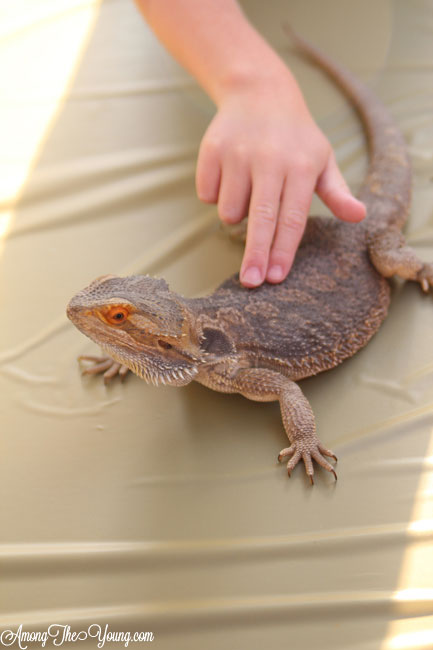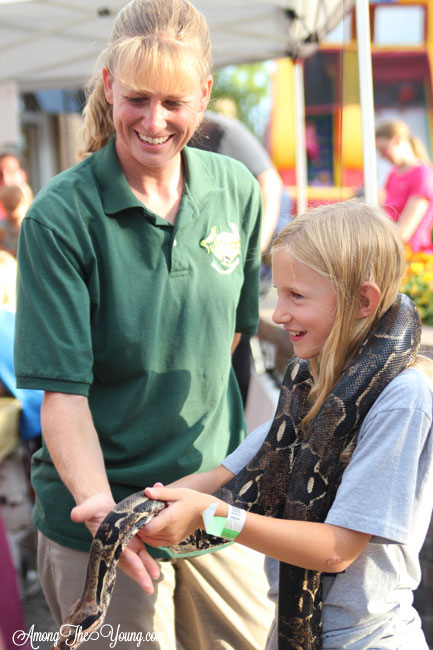 The s'more booth was an amazing success – because who doesn't love a delicious s'more at a summer party?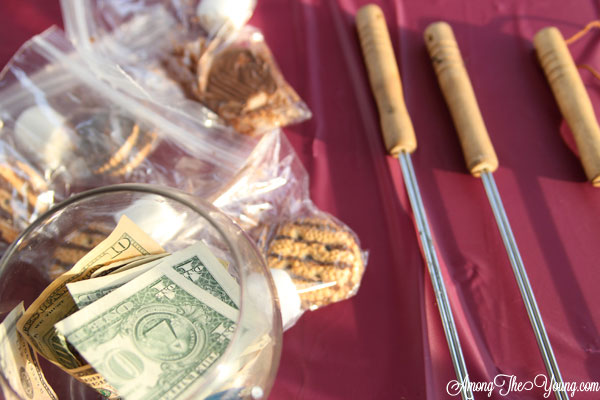 The bounce-house from Jumptown Inflatables was an EPIC win and a last minute addition. You know it's a party when there's a bounce house!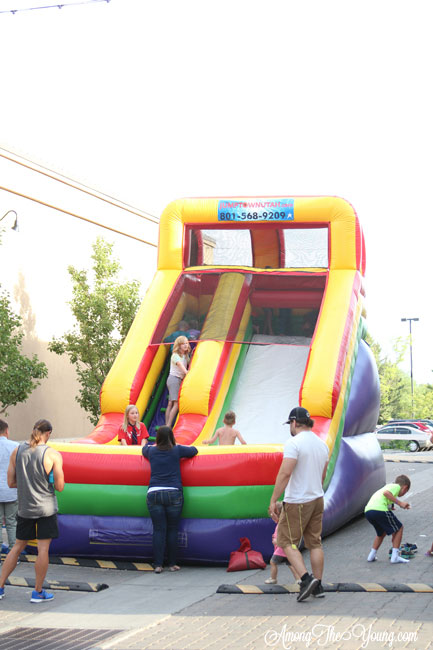 Another thing I wanted to implement this year was a "Find the Horcrux" scavenger hunt. All seven of Voldemort's horcruxes were hidden within the shops at Riverwoods. If you could find them all you were entered to win $25 to Marley's. A bonus option was the golden snitch. Can you see it?? (it's on top of the white camera!)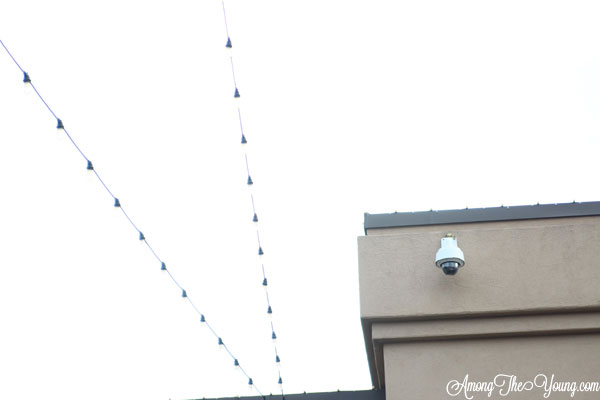 The costume contest? MY FAVORITE!! I loved seeing people who love Harry Potter as much as I do! Again, there was $25 to Marley's on the line here. These girls nailed it….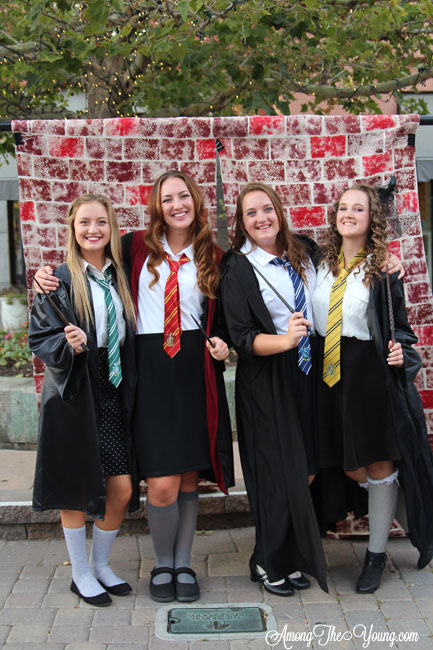 ….but this rendition of Filch had me ROLLING. There was no contest after I saw him. He won. Obviously.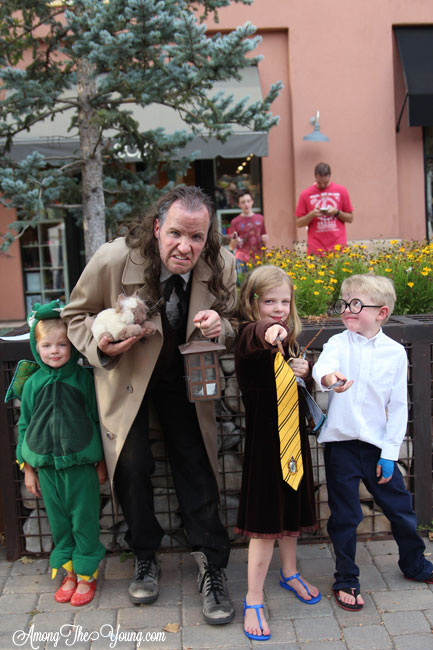 Get Away Today came and I was blown away by their set up. They had an interactive sorting hat, a photobooth, props, wands, and candy.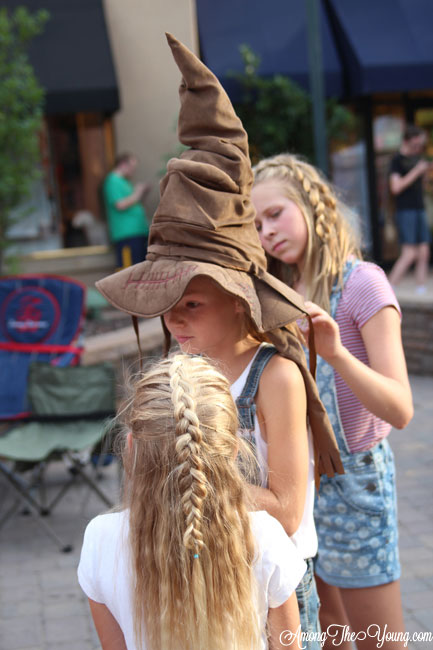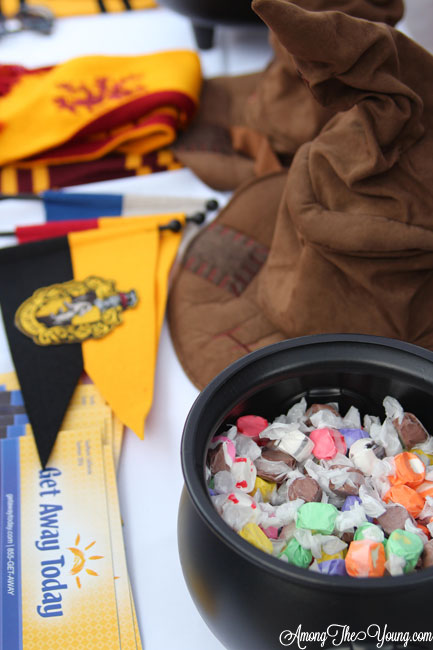 One of the other favorite booths was the wand making. Huge shout out to Shoots for donating all the chopsticks in the world. I went on Good Things Utah earlier that month to demo how to make these wands (they are super easy and take about 1 minute to make).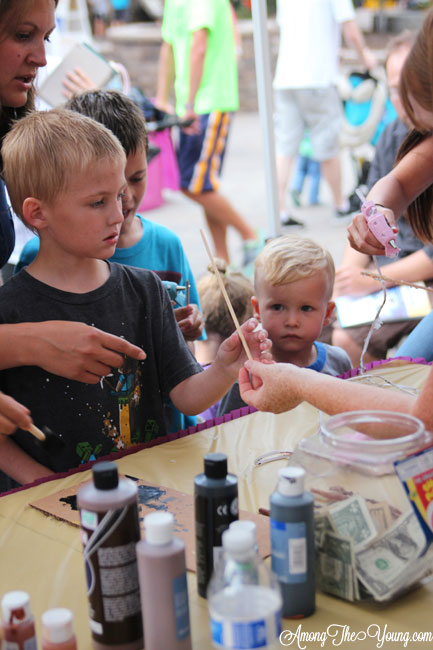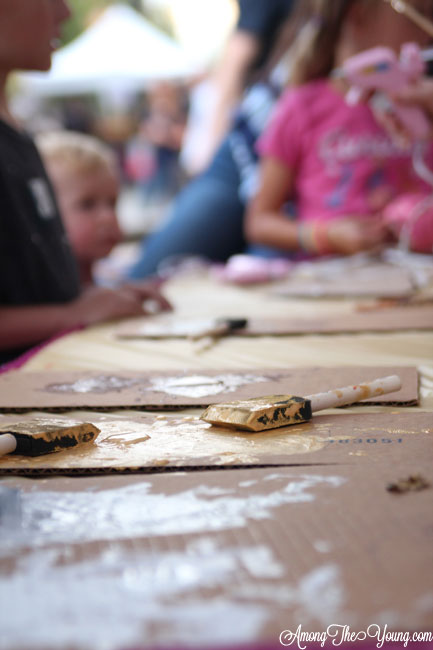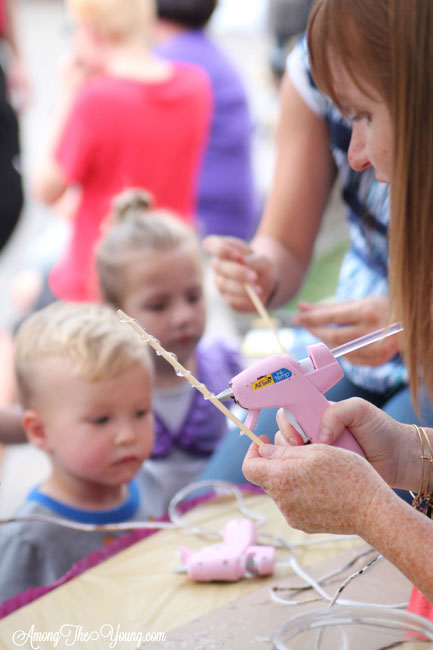 Huge shout out to my sweet neighbor, sister, and mother in law for holding down the booth that NEVER STOPPED. It was a little crazy. People wanted those wands!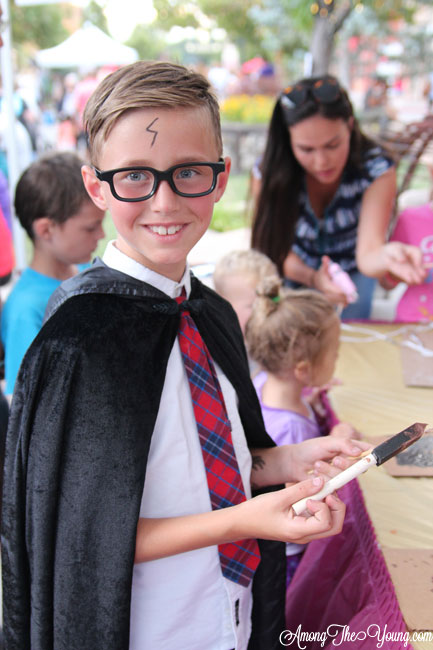 And then there's my little babe – who speaks FLUENT Mandrake – can you tell? (Onesie made by yours truly.)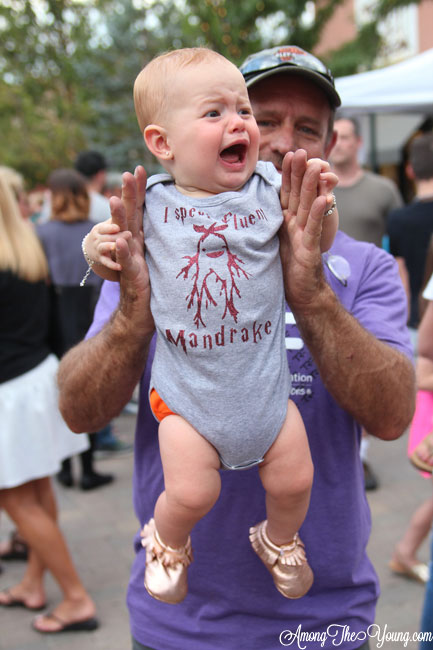 The silent auction was my baby this year. There was so many incredible brands that donated – it really was incredible. Try as I might, I couldn't get a picture to capture all of the amazingness that was featured on these tables.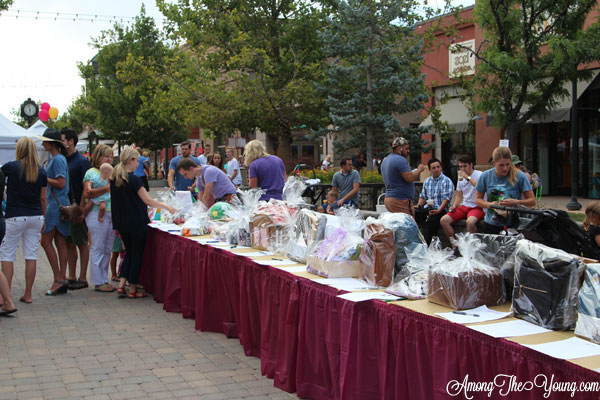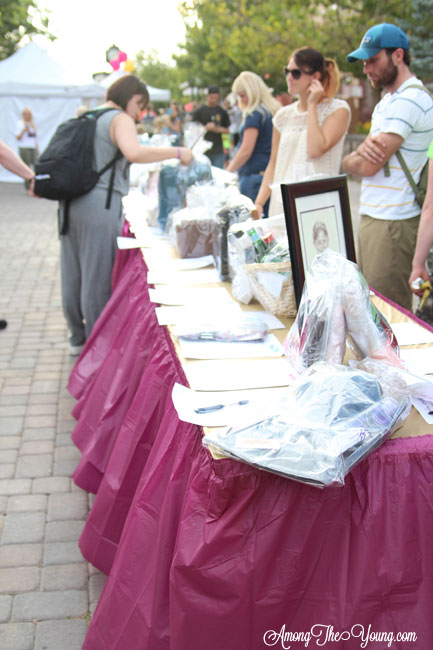 Huge shout out to all of the brands that donated:
Vacation Races
Die Cuts With A View
Agnes and Dora
Cents of Style
Sage and Harper
The Wood Connection
Freshly Picked
DoTerra
Shirley J
World Market
Crio Bru
Pam Young – Kids Can Swim
IKEA
Baby Bling
Fawn Design
Anniversary Inn
ChatBooks
Get Away Today
Utah Jazz
Tyler Robinson Foundation
Runner's Corner
Carrabbas's
Henry Schein
Rags to Raches
Leanna Portraits
Captain Silly Pants
Saranoni
Lit Joy Crate
Baby Cubby
La Caille
Gathre
Ideal Shape
Called to Surf
3B Yoga
Blickenstaff's
Pebbles and Twigs
Zions Merchantile
Katie Waltman
La Jolla Groves
Marley's
Tucano's
Provo Beach Resort
Mountain Town Olive Oil
Soel Boutique
Mend Juicery
Malawi's
Costco
Jumptown Inflatables
Signature Promotions
A million thank you's – this silent auction could not have happened without so many people being so incredibly generous!
After last year, we knew we wanted to implement at 5k. People told us it was going to be a ton of work and we believed them, but we didn't realize what what really meant. HOLY LOGISTICS. My goal was 100 people and we were BARELY shy of that goal. For our first year, I called it a success.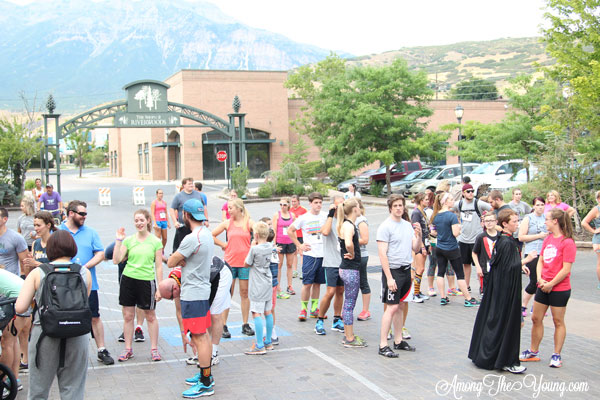 We had our very own golden snitch – whoever could catch her (aka beat her across the finish line) would win 2 free Tucano's meals. I thought that was pretty sweet, but I knew no one was going to be this gold babe. She is wicked fast.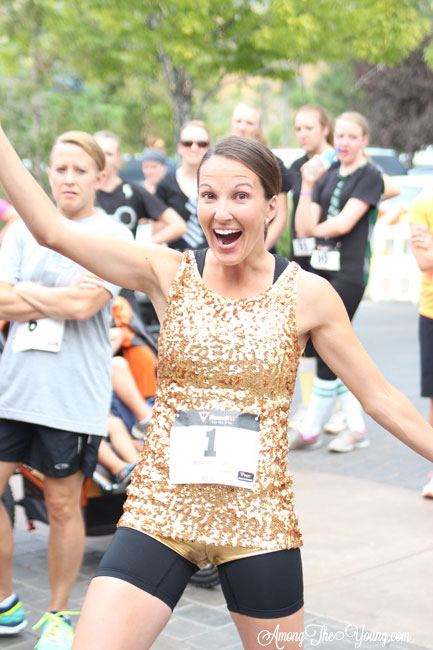 And she had the wings to prove it. Golden Snitch wings. YES PLEASE. (I found them off Etsy HERE.)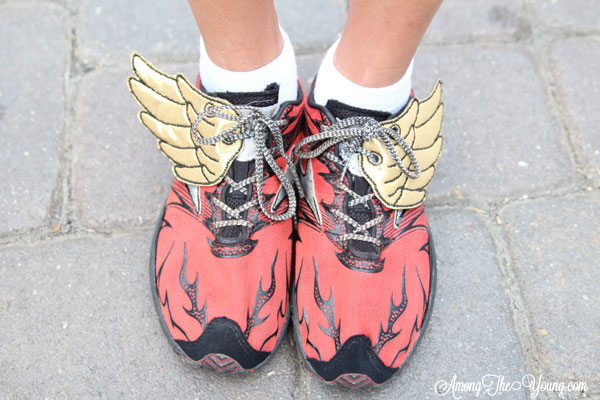 She set a ridiculous pace early on in the race. I mean, this was one of the first corners and there is ONE person barely in sight.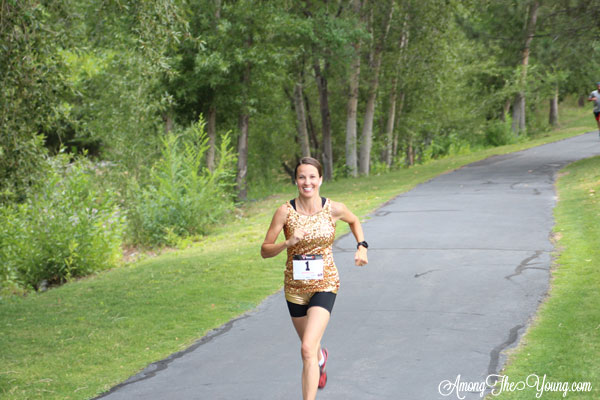 According to my sources (aka my husband who was snapping these pictures along the route) this guy was close, but he kinda POOPED out if you know what I mean.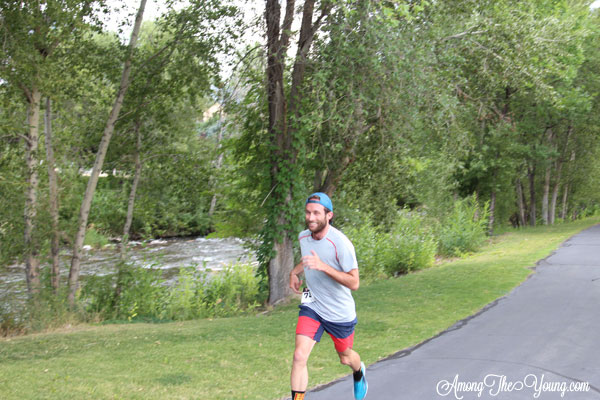 It was so fun to have people show up (what a relief!) and to have them dressed up! I loved this picture because it reminds me of the very ending scene in the third Harry Potter movie when he zooms off on his broom, a total blur.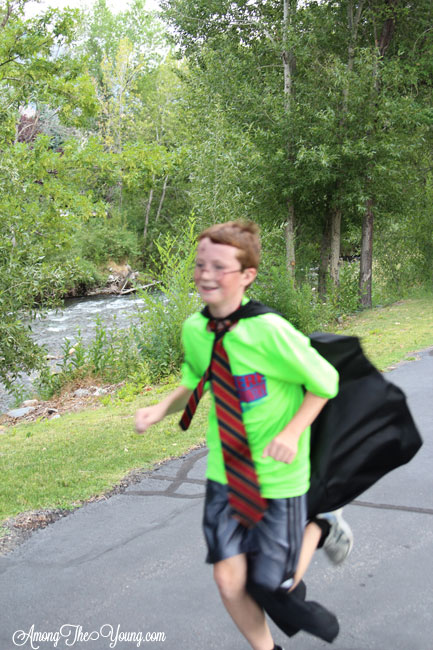 The end of the 5k was HOT. We did our 5k for the Harry Potter party in the evening so runners could finish the race and come join the festivities.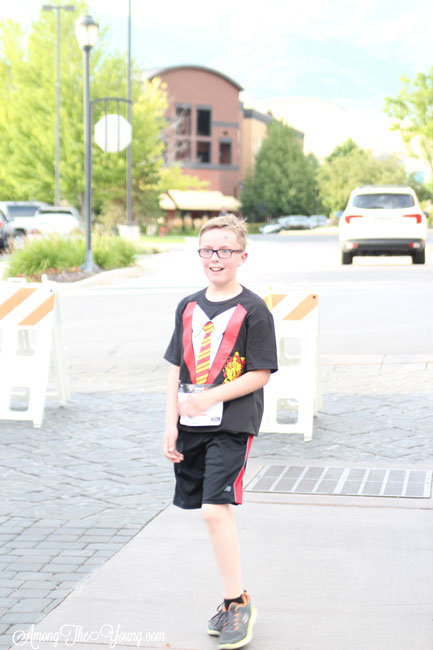 Another one of our personal favorites – bleach pen Deathly Hallows shirt? AMAZING.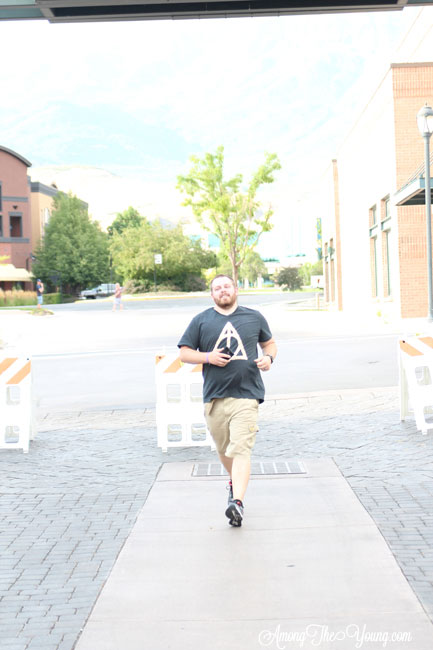 Again, it was simply incredible to dream something and then see it turn into a reality. I mean… a Harry Potter party for charity? Way cool. It was so fun to see people really getting into the Harry Potter spirit and coming together for a good cause. Thank you a MILLION times to everyone who made this years Harry Potter party event possible – from the bottom of our hearts, THANK YOU. You made it a success and it was such an honor to work with you. It was so much fun and we already have our "to-do" list ready for next year … is it too early to start planning?