Sometimes I amaze myself at my own nerdiness. It's really not "normal" to love Harry Potter the amount that I do – but then again, what's normal? Cool part? I share a birthday with Harry Potter. True story – July 31st is OUR birthday.
And this year – I was going to celebrate. (Thank you to Ashlee who convinced me this was a good idea :D)
Don't get me wrong, I'm always spoiled on my birthday, but at what point did grown women stop throwing parties? No more. This year I was doing it. But how to throw myself a party without looking like a total princess? Intro the Tyler Robinson Foundation fundraiser idea. My friend Lindsey was all in.
If you haven't heard of the Tyler Robinson Foundation, then it's time. For real. Imagine Dragons started this foundation to help families with the cost of Cancer. Their slogan: Slay cancer with Dragons. Read the full story HERE.
With a charity to work for, we started collecting donations and swag. I was literally overwhelmed with how generous brands and people were. At first it seemed kind of random – a Harry Potter party, with bloggers…. but as soon as we mentioned that all proceeds went to charity it was awesome. The response was so cool.
The day of the party came and I was excited, nervous, and I hoped people would come. For real. But I had goodies galore and the cutest helper to watch over my balloons.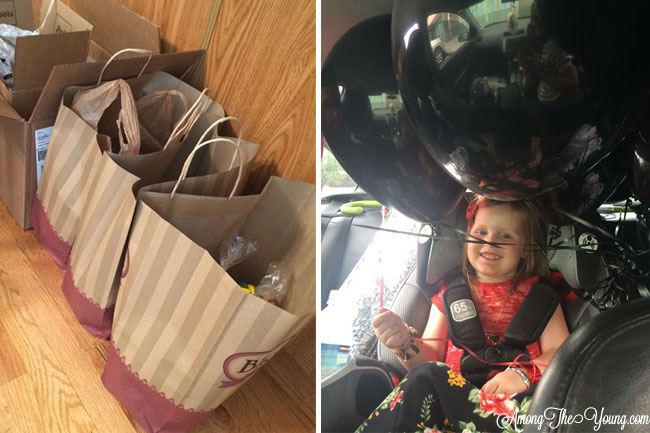 Once everything was set out….I was just in awe. SO. MUCH. AWESOMENESS.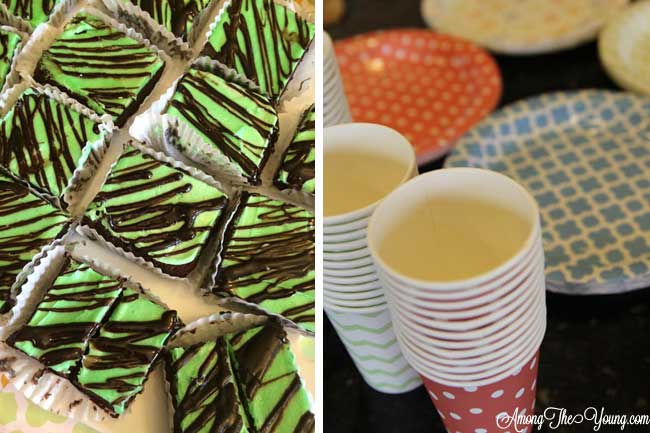 The BEST mint brownies known to man –
Provo Bakery
. Cups and Napkins –
Pick Your Plum
.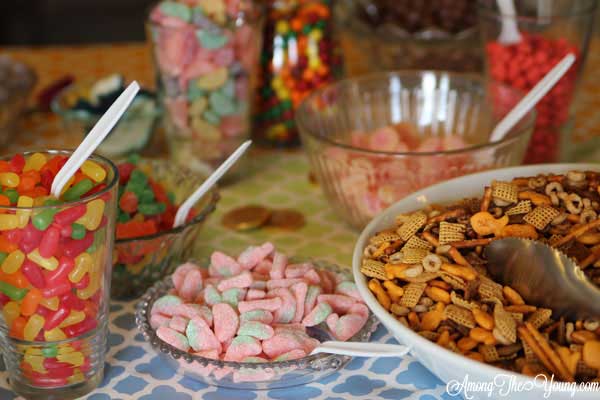 Candy, candy, candy –
Blickenstaffs
.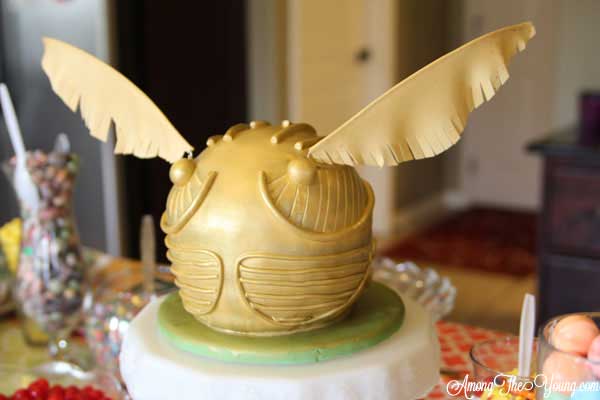 THE CAKE! Ah-MAY-zing!
Ashlee
is a cake goddess. Every angle is just sheer perfection.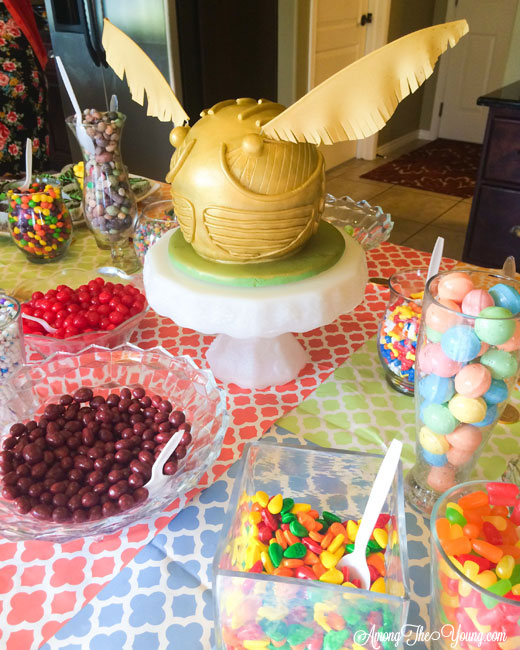 For those of you that don't know, that is the golden snitch. Harry Potter plays Quidditch and his job is to catch the snitch. It's worth a boat-load of points, and usually if you catch it, you win the game.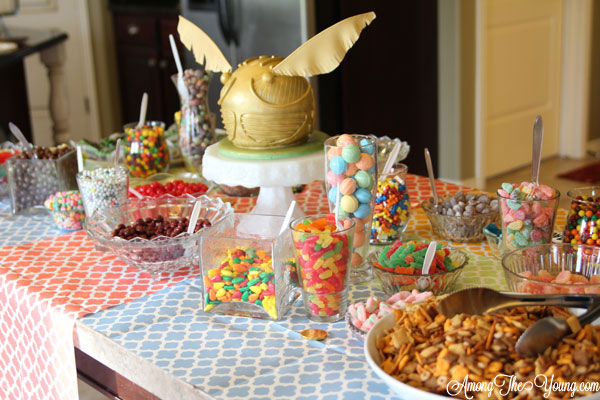 Behold, ALL the candy! AGH! AMAZING!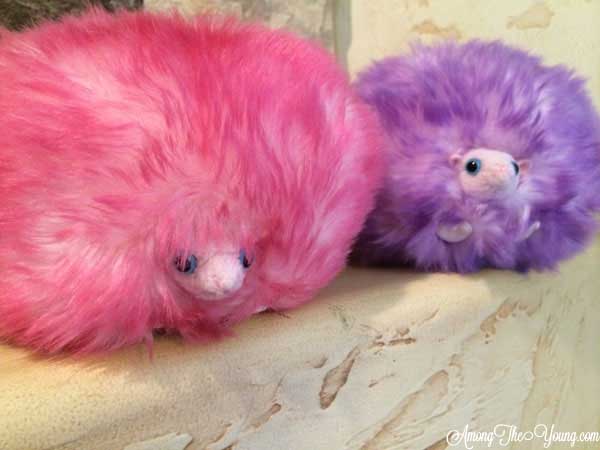 For those of you that aren't Harry Potter nerds, these are Pygmy Puffs. And they're adorable.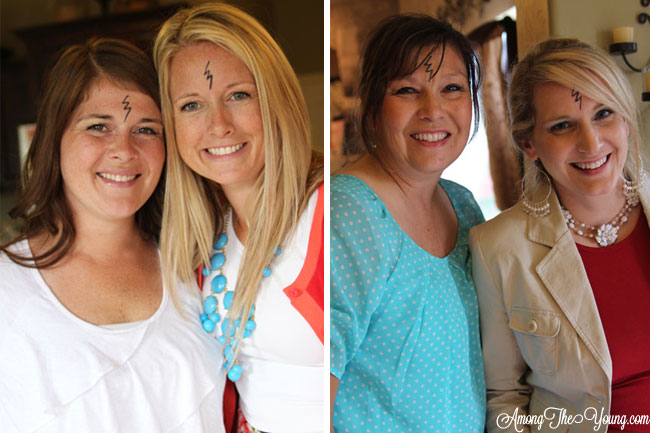 I was so glad that so many of my cute blog friends showed up – that's what really and truly made the night amazing. I'm so glad they spent their July 31st with me – and donated to the Tyler Robinson Foundation fundraiser.
After sufficient mingling, WAY too much eating (does candy count as dinner?), and a somewhat failed attempt to watch a movie, we started our raffle. Guests bought tickets for $5 – and could buy as many as they wanted to better their chances of winning and also donating to the Tyler Robinson Foundation fundraiser.
Guests were greeted by the Tyler Robinson Foundation hat and a chance to buy tickets. Then – a slew of prizes to be won!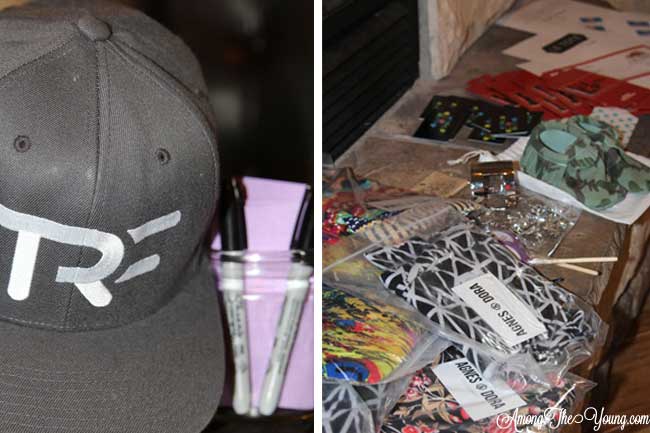 Again, guys – I was BLOWN away with the donations and generosity of so many amazing brands for an amazing cause.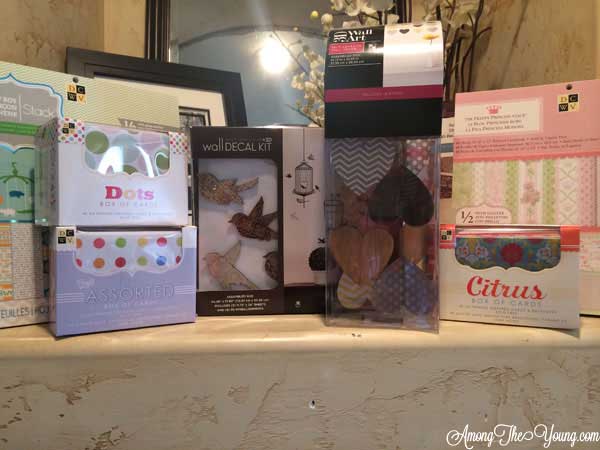 Thank You cards, packets of cardstock, wall stencils –
Die Cuts with a View (DCWV)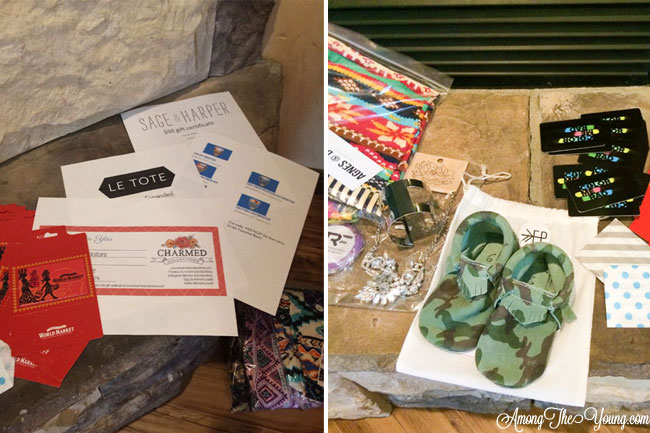 Gift cards GALORE!
World Market
,
Charmed Collections
,
Le Tote
,
Vacation Races
,
Sage and Harper
.
Agnes and Dora, LolliPics, Cents of Style jewelry, Freshly Picked moccs, Color Me Rad entries, and the Wood Connection gift cards.
It was such a fun night – and I hope to make this my new tradition. Celebrate Harry Potter (and me), donate to the Tyler Robinson Foundation fundraiser, and be surrounded by awesome friends. A HUGE thank you to everyone that came and all the amazing companies that donated. Until next year babes.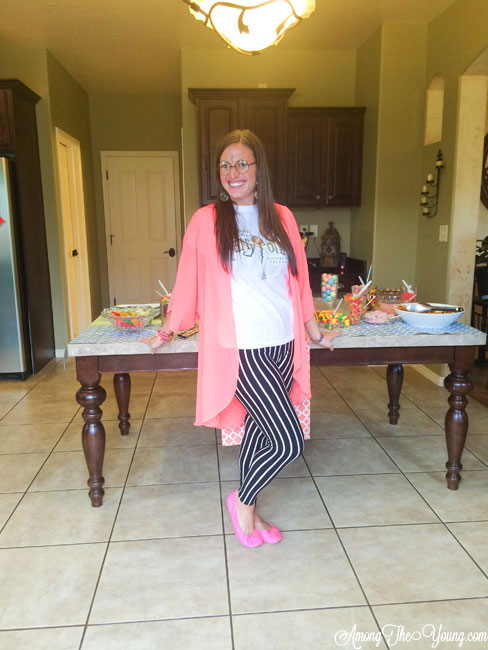 The next day – I was on a bit of a birthday hangover. Not literally, but if you eat candy for dinner then snarf McD's at 11:00PM? That's not a recipe for a good time. Blech. However, I was lucky enough to win a TRF shirt (as seen below) – and I LOVE it. Enter below for a chance to win – there will be two winners so good luck!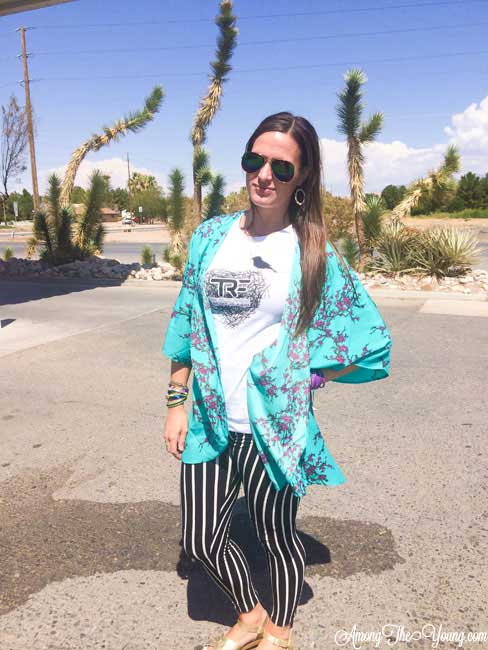 a Rafflecopter giveaway