This was a food I had always convinced myself I did not like. What am I, 5 years old? Goodness. Then, I was introduced to Bear Paw. For you Utah peeps, it's down in St George and it's pretty awesome. It was there that I fell in love with Biscuits and gravy.
Since then, we've tried to replicate it and THIS recipe has our hearts. Velvety Smooth Biscuits and gravy.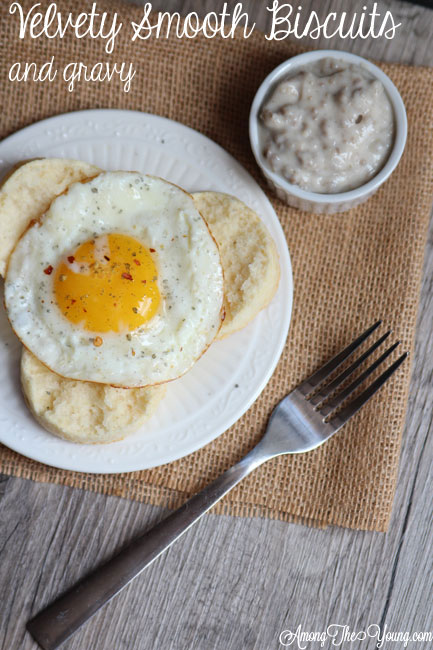 One of the best parts? I didn't make the gravy from scratch. BELIEVE IT. It's a Shirley J Whisk Bliss mix. Best. Thing. Ever.
So here's how this works: First, the classic Velvety Smooth Biscuit. YUM.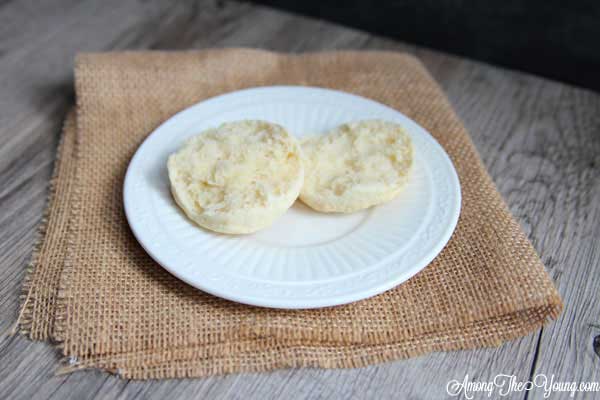 Next, the egg. I prefer a sunny-side-up egg myself, but to each their own.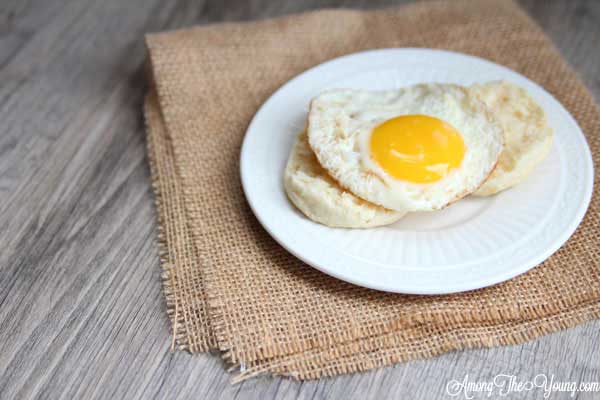 Add seasoning and gravy – VOILA! Velvety Smooth Biscuits and Gravy.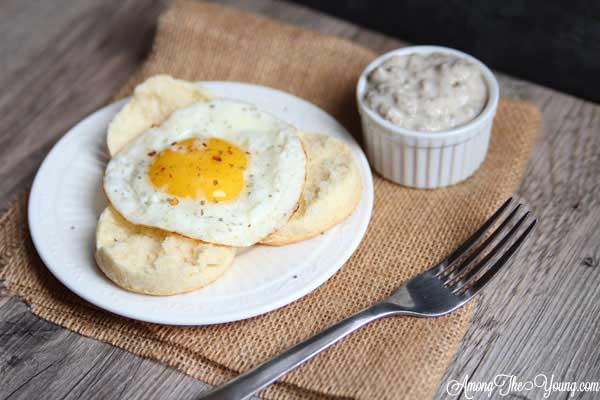 Runny. Messy. YUM.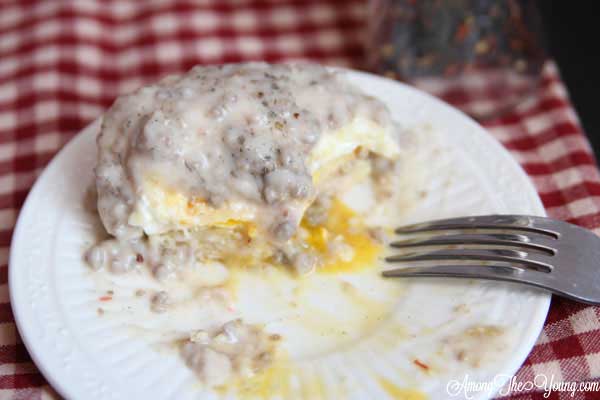 In case you're curious, that seasoning is from Hawaii and it's called "Lava salt." It's a mixture of salt, pepper, and red peppers. The perfect blend of salt and spice, and it goes with EVERYTHING.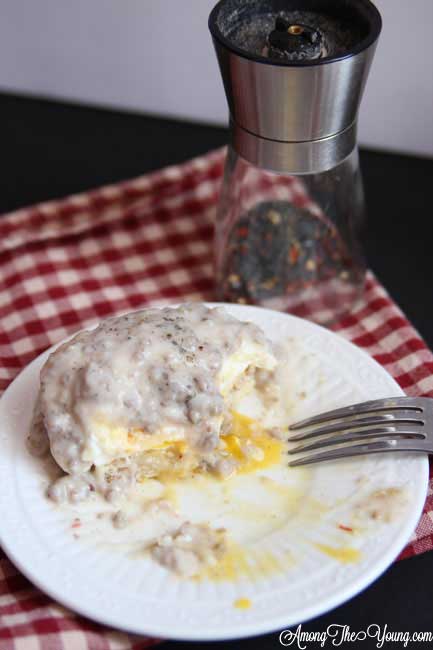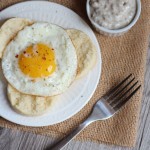 Velvety Smooth Biscuits and Gravy
A simple gravy tops the best biscuits in the entire world. Seriously though.
Ingredients
1/2

lb

country style sausage

2

C.

Water

1/2

c.

Whisk Bliss

Eggs

fried

Velvety Smooth Biscuits

Salt and Pepper to taste
Instructions
Cook and crumble 1/2 lb country-style sausage in a skillet.

Drain.

Mix 2 cups water with 1/2 cup Whisk Bliss.

Combine mixture with sausage in the skillet.

Bring to a boil.

Simmer 5 minutes.

Pour over biscuits and eggs.