Top Utah lifestyle blog, Among the Young, features the red Lipsense colors to wear for the holidays. Click now to get the list or to order!
Christmas time is here! Happiness and Cheer! Ok ok, fine. I'll stop singing that annoying Charlie Brown song. But TIS THE SEASON to wear all the red lipstick – and red Lipsense is where it's at!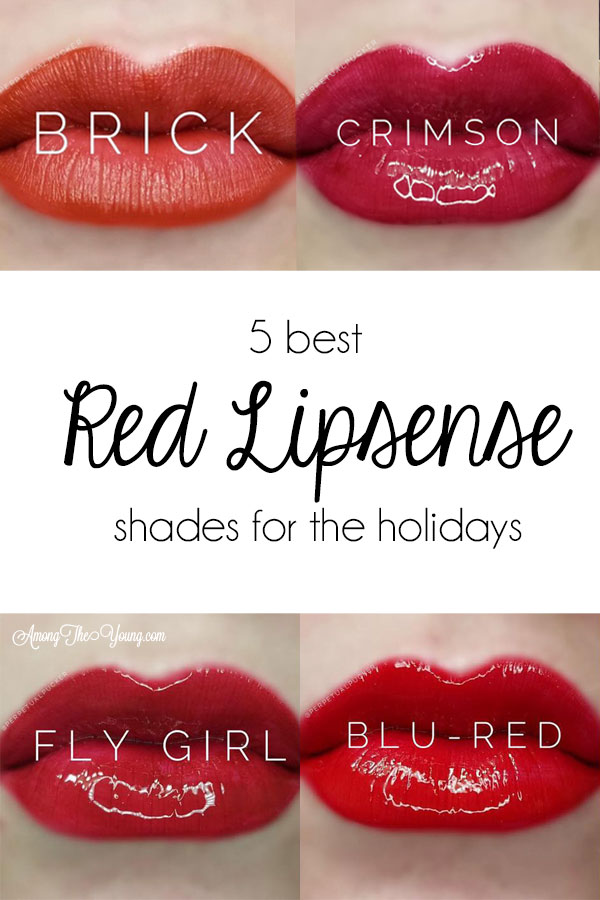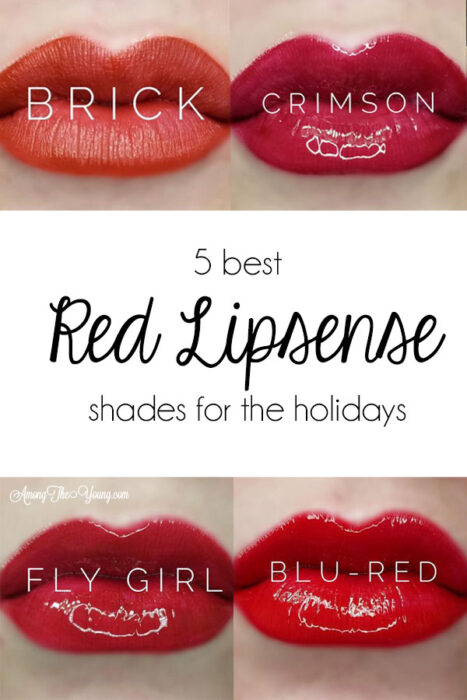 The Best Red Lipsense
What is Lipsense®?
In case you've been hiding under a rock, Lipsense is an amazing lipstick that stays on all day – literally though. This lipstick comes off when you take it off.
It's recommended you use 3 coats of color and then a gloss – there's a better chance your color will last if you do the 3 coats. You can read all about it HERE. Additionally, there are several different kinds of gloss. If you're not a fan of the glossy gloss, you can do matte. My favorite gloss is the glitter (gold, silver, red, or pink). Are you at all surprised?
Does Lipsense really last all day?
You can eat, kiss, eat some more, I've even slept in it at night – though not recommended. Bless my lazy heart.
Do I have to use a gloss?
It is highly recommended after you put your three coats of color on that you top it with a gloss. Why? The Lipsense color is really stick and the gloss eliminates the stickiness. Also, the gloss protects your color so when you eat, eat, or eat you're golden.
Red Lipsense
Red lipsense colors are a god-send during the holidays. Eat, drink, and be merry because your lipstick is staying on throughout the party.
SO! For the holidays, you'll need a good red. Here are the 5 Reds I recommend:
Best Red Lipsense for the Holidays
Fly Girl
Fly Girl is one of my FAVORITE reds – It is a little bit darker but it's still very bright. My favorite way to describe this red is like it's more vintage; it's deeper, a tad darker, and still totally fabulous.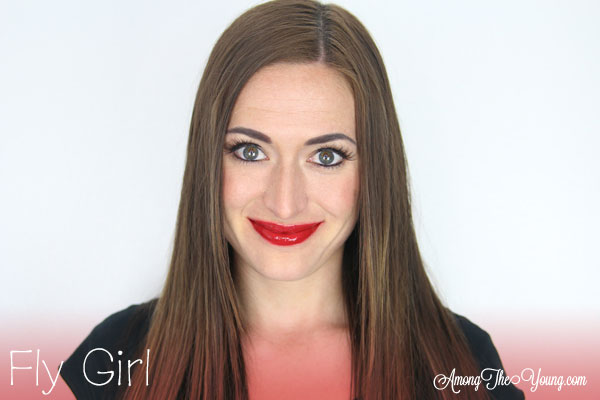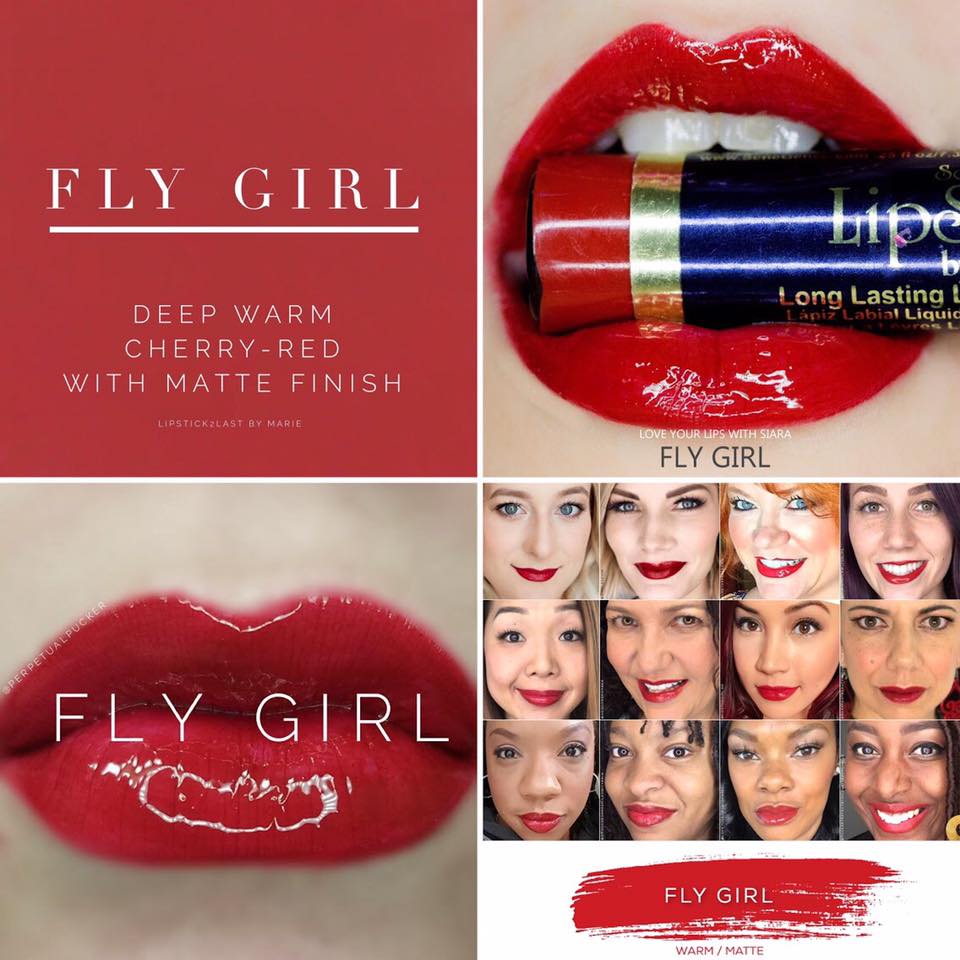 Blu Red:
This is a classic bright red – you really can't go wrong with this red lipsense color! It's a matte red that is APPARENTLY Christina Aguilera's go-to red. So there's that.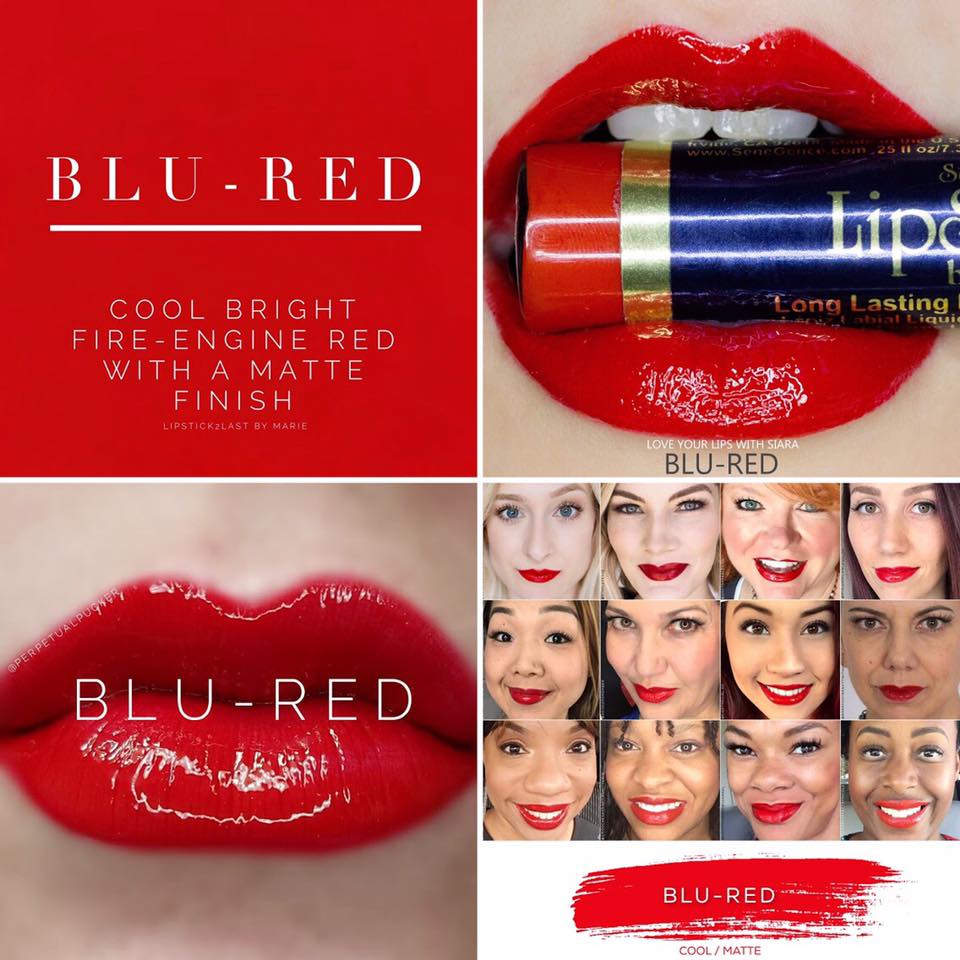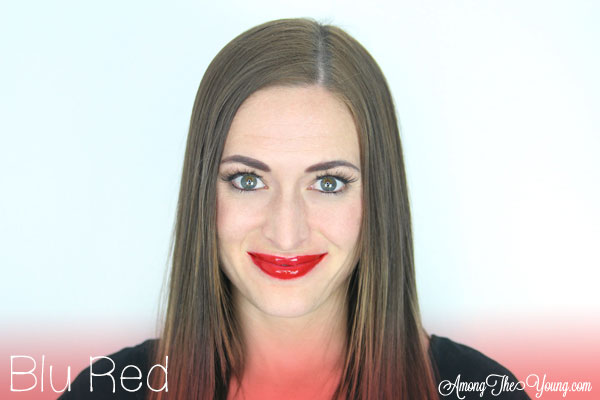 Candy Cane
This color was super limited edition, and it was so widely loved that Senegence brought it back! I love wearing Candy Cane because not only is bright red but it's SPARKLY! Sparkles are my jam and this red is the one I reach for when I need that bright pop of color but also want a little pizzaz. I usually pair this color with Red Glitter gloss.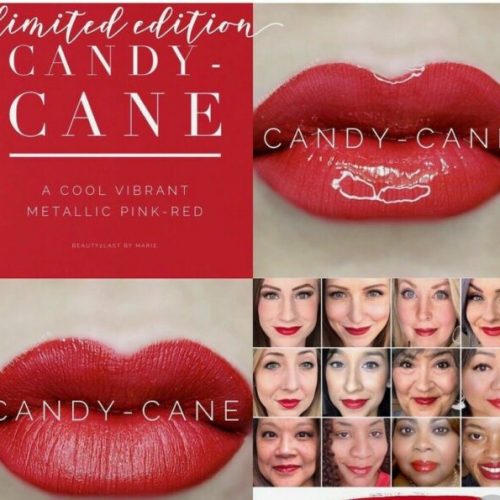 Best muted Red Lipsense for the Holidasy
Brick
Brick is a STUNNING red that is a little more muted than the top three but don't be deceived. It is a powerhouse color that is sure to rock the room and stay for hours.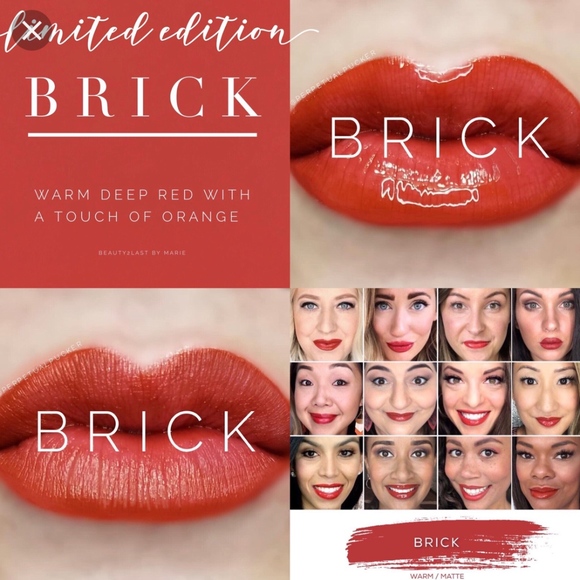 Crimson
Another "limited color" – Crimson was SUPPOSED to be part of the "collegiate" line but it was so beloved that this color stuck around! This isn't a TRUE red – it has almost a purple feel, but it's so pretty on.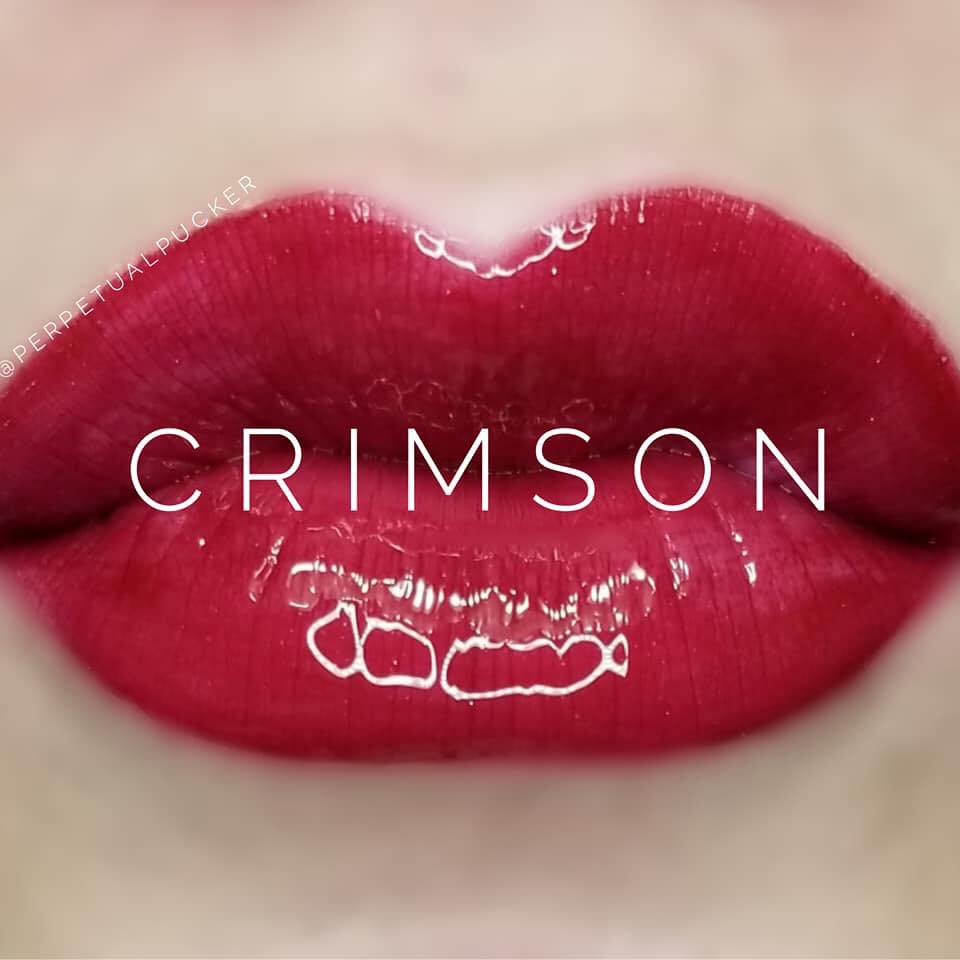 Of course, these pictures (and the pictures on me) are what I'm used to – maybe your skin tone is more fair or more olive than mine. There's no guarantee what a color will look like on YOUR lips. If you're not satisfied with a color there's a 100% money back guarantee (within 1 year).
Looking for a color but you don't want a red Lipsense?
You can see the full list of Lipsense colors HERE
Want to order? CONTACT ME.
Products I recommend with Lipsense:
I can't link this product 😉 for obvious reasons, but you NEED WATER! If your lips are dry and dehydrated your Lipsense will not wear as well! That being said, I highly recommend getting a stainless steel mug to keep your water cold all day long! Drink up babe!
Which of these Red Lipsense colors do you like the most? Let me know in a comment below!