Remember that one time I did a half marathon in Disneyland? (If you don't, you should check it out HERE.) Well, apparently there's a sister race – YES. A Disney World Half Marathon. The princess marathon. In Florida. Through Disney World. Are you tired of me talking like that yet?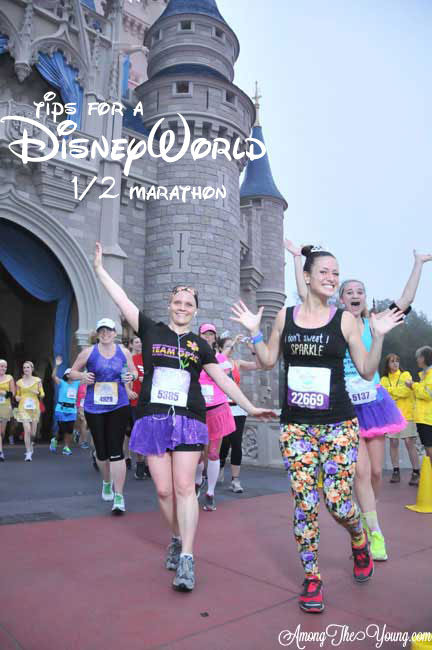 Plus, the icing on the cake: since I'd done a marathon in Disneyland AND Disneyworld, I got a special medal. WHAT? Yes. I've already come out with it….
My name is Kaylynn and I'm a medal whore.
Also, I love Disneyland and princesses and Get Away Today.
(Seriously though, if you're wanting to score a deal on anything Disney related, then Get Away Today is for you!)
YUP.
Not only that, but there was a "Glass Slipper Challenge" along with the Disney World half marathon. If you signed up for the 10k AND the half marathon you'd get a special medal. Did someone say medal? You bet I'm in.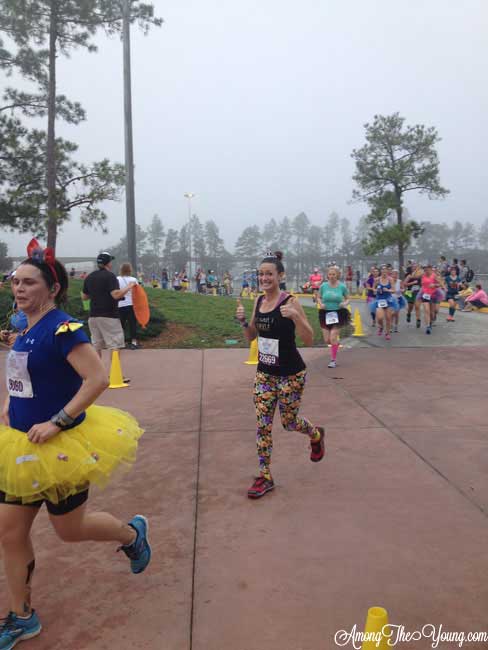 Here are some of my Tips to Run a Disney World Half Marathon (or Marathon!)
1. Be Comfortable but REMEMBER the Humidity!
OBVIOUSLY I'm wearing my Agnes and Dora leggings because a) they're the best thing ever and b) it's like running in my pajamas. Initially, I thought I was going to be HOT. Well…hello? I was in Florida – it's always hot. I was ALMOST regretting my decision as I saw some cute little girls in their darling little booty shorts. Then, mile 3 and 4 hit. Those little shorts were NOT hacking it and the chaffing began. It was nasty. I passed them in my PANTS and felt sorry for them. Sorry suckers. This goes for shirts too – there were TONS of cute princess shirts to buy (at the expo where I picked my packet up) but they were NOT for racing. Some ladies were soaking through their thin cotton shirts before the race even started.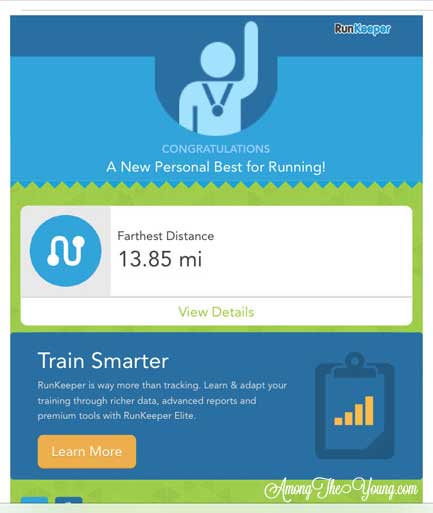 2. Be Festive.
You know what? PROPS to those people who can dress up in a full blown princess outfit to run their Disney World Half Marathon. You go girl (or guy…yeah…there were plenty of those too)! Refer back to my first tip. BE COMFORTABLE. Yes, your Elsa costume may kick A, but I bet that itchy tutu is gonna give you a rash pretty fast. It's all about what you're comfortable with. Full on outfit? Fancy new princess shirt? You go for it. Me? I settled with a crown. Didn't change my game plan at all.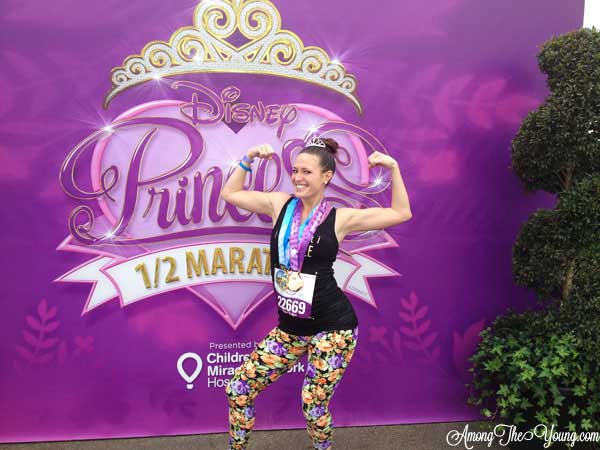 3. Don't Stop.
Ok, yes – if you NEED to run to the bathroom when you're running your Disney World Half Marathon, please do. But DON'T STOP to see the random characters along the road. Yes, there are Disney villains, princes, and others – listen to me: They are NOT worth it. The lines are long and you are just BEGGING to get out of your groove, cramp, and possibly get injured. Trust me when I say to KEEP RUNNING. (This picture of me with Cinderella was taken AFTER the race – notice the medals.)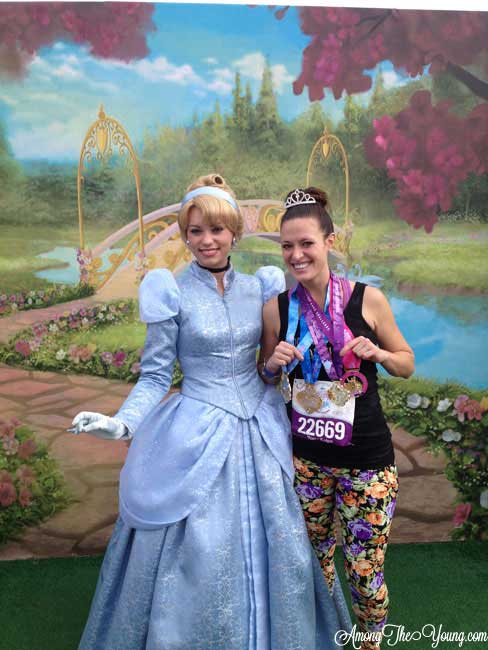 4. Document the Shiz Out of This.
Seriously? A half marathon? That's pretty rad. I say flood your Facebook and Instagram feed with Disney World Half Marathon pictures. You'll only do it once – unless you're like me and a little crazy, right?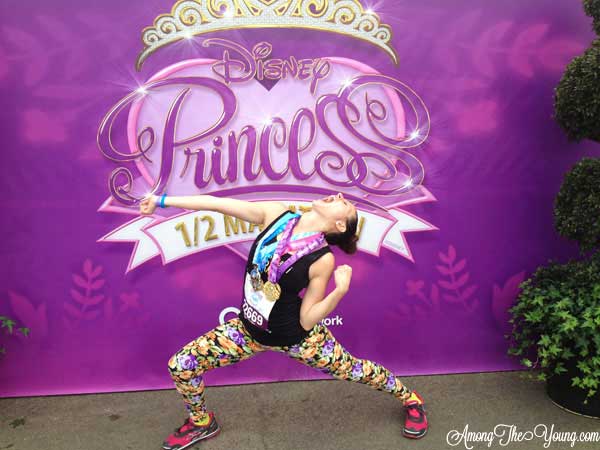 I've said it once, but I'll say it again – I am NOT a runner. I never was a runner. I HATED running. But this Disney World Half Marathon was JUST what I needed to help re-focus my life and mind. It truly is amazing what the human body can do, and if you think you can or can't … you are right.