This shop has been compensated by Collective Bias, Inc. and its advertiser. All opinions are mine alone. #InspireWithCheese
I have a soft spot in my heart for cheese – no matter the shape. Kaukauna ® has my heart – their cheese comes in cups, logs, and balls it's ALL DELICIOUS. Plus, it's an easy entertaining solution made with 100% real cheddar. Kaukauna ® cheese is fabulous by itself or as part of a recipe, so what would happen if I added to to my favorite garlic roll recipe?

The answer? AMAZING.
Why hadn't I thought about this before? Take a CHEESE BALL and stuff it into garlicy goodness?! Oh YESSSS!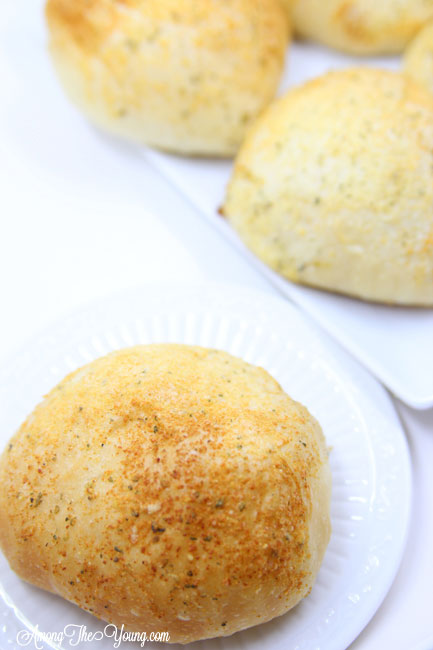 I found my Kaukauna® cheese at Albertson's in their little "cheese area." What else would you call that? The little circular area dedicated entirely to cheese? It's awesome. You can tell if a grocery store is legit and high quality if they have a cheese bar. That's what I'll call it from now on: Cheese BAR!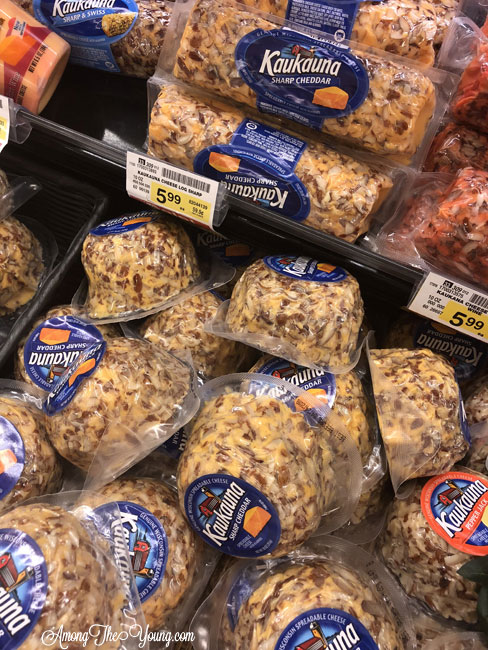 I was excited to try the Kaukauna® Sharp Cheddar, but there were LOTS of other flavors too. Moral of the story: I'll probably be trying every single one. SOON. Obviously this Kaukauna® would be delightful by itself – I mean …. look at it!! So spreadable and yum! (By the way! Here's a sweet deal for you HERE!)
This garlic roll recipe is a family favorite – it is sure to please in a crowd. We also made these rolls (without the Kaukauna® stuffing) and someone asked me for a recipe and I laughed because it's THAT easy!)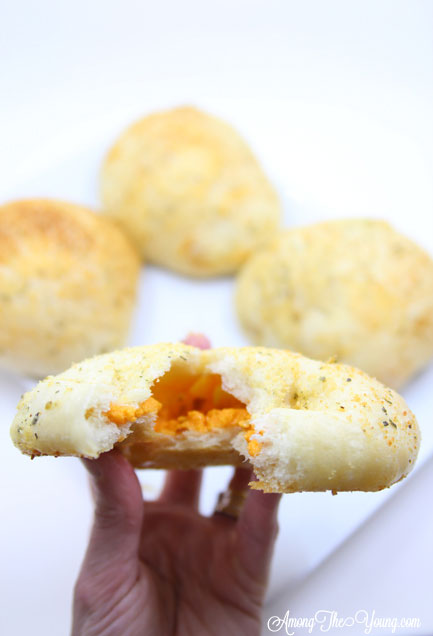 Why are there so many other rolls that are burnt, dry, gross, or all of the above? That is absolutely unacceptable. No one has the time or calories to waste like that!
Be sure to head to the Kaukauna ® website to see their other products, get recipe ideas, and find a store near you that sells it. The real question is … what to make next??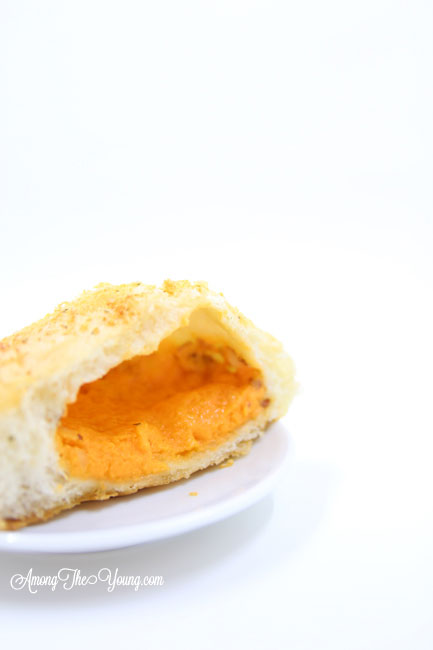 But adding the cheese to the middle of the garlic roll? It just WORKS. I was a little nervous, but it totally just WORKS. The sweetness of the Kaukauna® cheese goes perfectly with the soft buttery garlic roll. *sigh*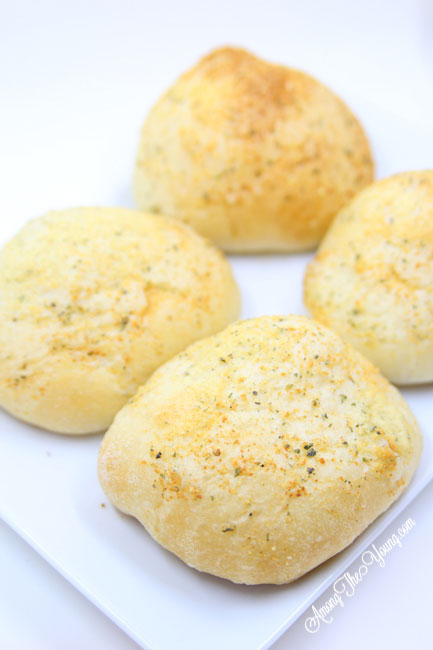 I'm back! I might have run downstairs to eat my last roll …. no judgement! So good!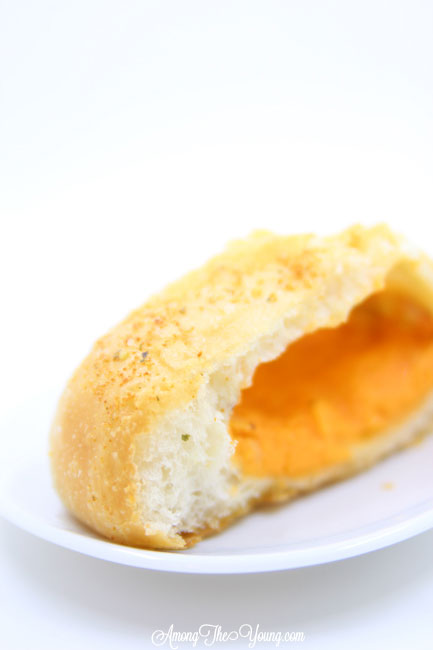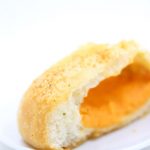 The BEST Garlic Rolls with Kaukauna ®
These rolls are an instant fav: I mean, who doesn't like cheese, butter, and garlic on their roll? 
Ingredients
1

ball

Kaukauna® sharp cheddar

6

frozen dinner rolls

1/4

cup

butter

melted

1-3

TB

garlic powder

Parmesan
Instructions
Place your frozen dinner rolls on a large jelly roll pan to soften slightly (30 min - 1 hour)

Slice your Kaukauna® log into 1/2 inch rings

Flatten your dinner rolls and fold the Kaukauna® cheese inside.

Let dinner rolls continue to rise 3-5 hours.

Once they've risen, Preheat oven to 350.

Melt butter in a microwave safe bowl.

Add garlic powder and stir until combined.

Brush over rolls - be generous!

Bake for 20 minutes or until golden brown.

Let cool slightly, then ENJOY!
Recipe Notes
*I used 6 dinner rolls and 1/2 of my Kaukauna® cheese log - feel free to adjust the butter and garlic powder accordingly!)
Also, for a chance to win prizes through a Kaukauna® sweepstakes, you can either share a pre-written tweet, visit the social hub, visit Kaukauna®'s Facebook page, or visit Kaukauna®'s Pinterest page! Four lucky winners will win an "entertaining basket" that includes a $250 Visa gift card, apron, oven mitt, kitchen towel, Kaukauna® cheeseboard, and serving platter. Ten lucky winners will receive a $100 Visa gift card, and fifteen lucky winners will receive either a $25 Visa gift card, a Kaukauna® cheeseboard, and an oven mitt or apron! Sweepstakes entry dates are 11/15/2017 12:00am ET to 12/31/2017 11:59pm ET. See Official Rules HERE http://cbi.as/a10gz
#InspireWithCheese #Sweepstakes (11/15 to 12/31)
I'm a sucker for cheese – so why not pair these amazing rolls with some amazing soup?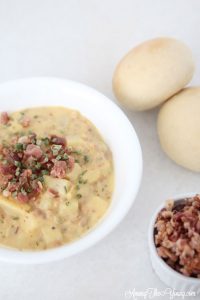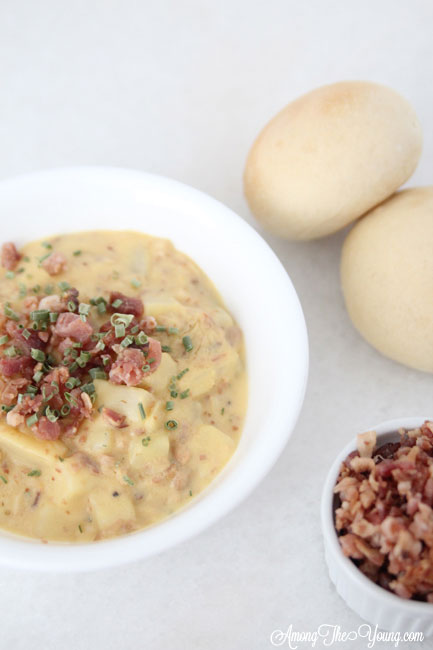 Butternut Squash Soup