Life with a toddler can be rough that's why you NEED this healthy mini muffins recipe! I have tasted a lot of mini muffins recipes and this one is at the top of the list! These mini muffins will be sure to trick your kids – they'll think it's delicious, you'll know it's nutritious!
Guys! I'm so excited to be sharing the NEW Gerber Smart flow packets (see more here) – as well as a fun new "toddler approved" mini muffin recipe. BOOM!
healthy muffins for toddlers

We have officially entered the "I'm-hungry-and-want-to-eat-but-will-refuse-anything-you-give-me" phase. It's super adorable, right? My once esteemed "garbage disposal" of a baby has now decided that she wants to make me work to get her to eat. It's exasperating.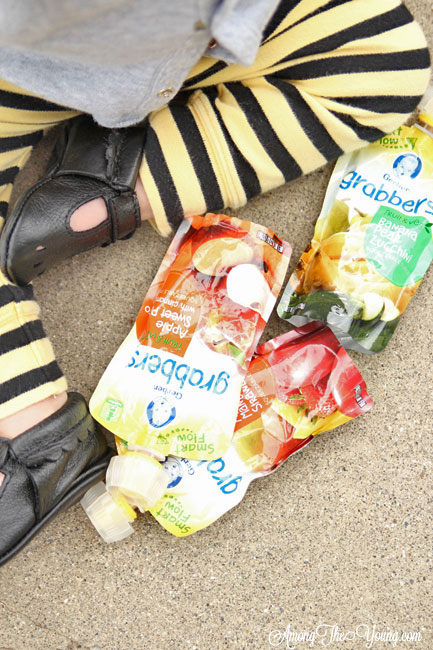 However, there are still a few things that she downs, NO PROBLEM, every time. At the top of the list are the Gerber
packets of awesome
. Packed with fruits and veggies, I feel very little guilt about handing my babe a
packet
to eat. Plus, they're easy to cart around.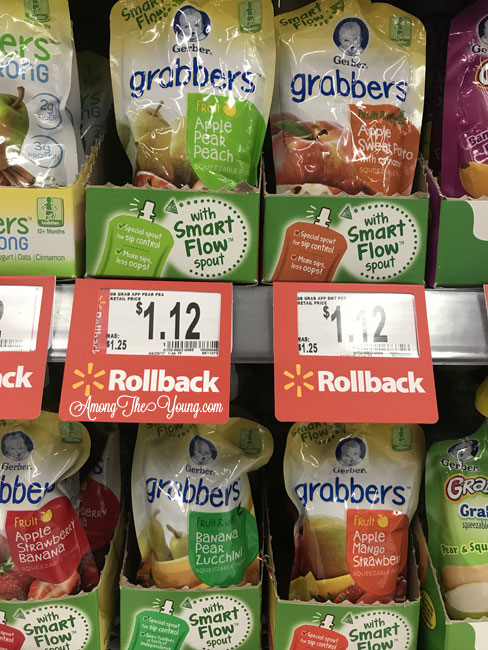 We headed to our local Walmart (aka Kroger) to stock up on our Gerber Smart Flow packets (you can tell she is SUPER excited) and it hit me….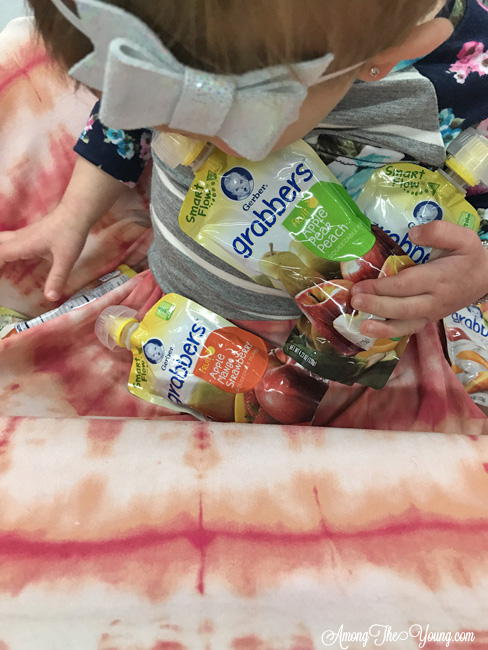 I realized that I should use these little packets to make something delicious. Something easy. Something on-the-go. Something (dare I say) healthy and delicious. It was on.
Healthy muffins for kids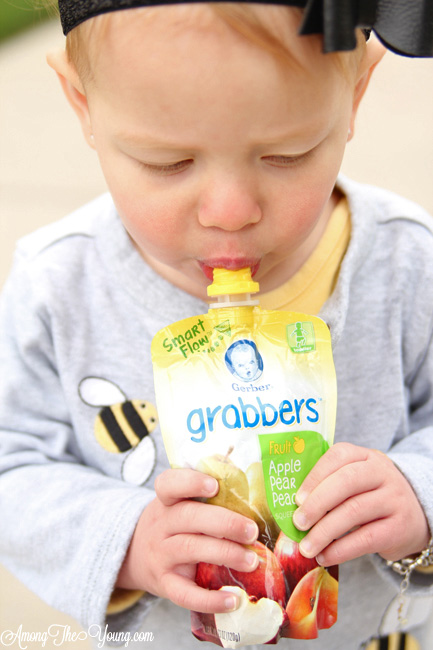 I've had "healthy" muffins before and they're always tasteless, sponge-y, and disgusting. I mean GROSS. Just gross. That was my mission: Make something delicious, not weird. Most importantly, it had to be toddler/kid approved.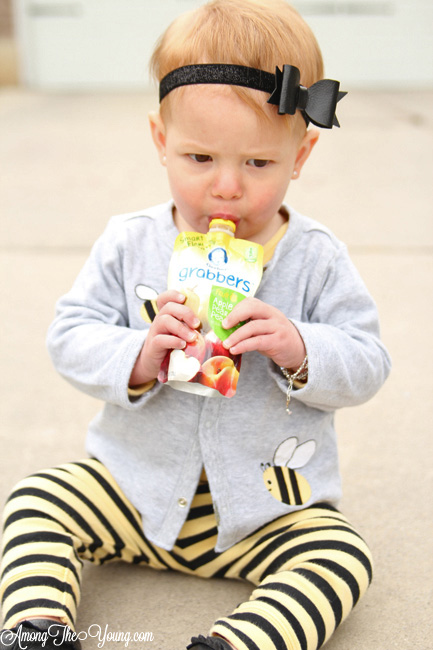 After some fiddling in the kitchen, the hubby and I did it: Great success! We used good ingredients and made something delish – we might have added a few chocolate chips for a little more eye-appeal…. I mean, They have to pass toddler standards!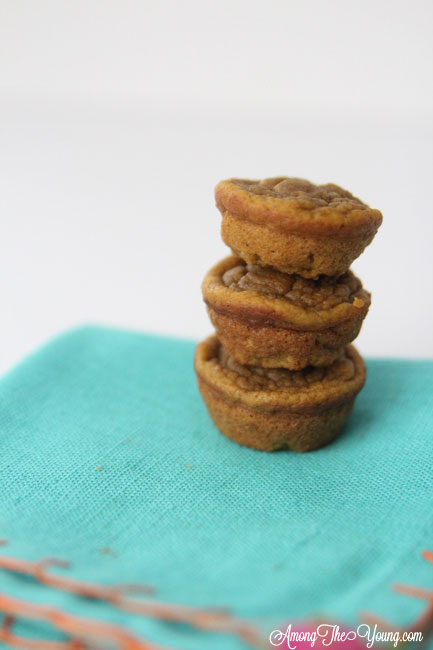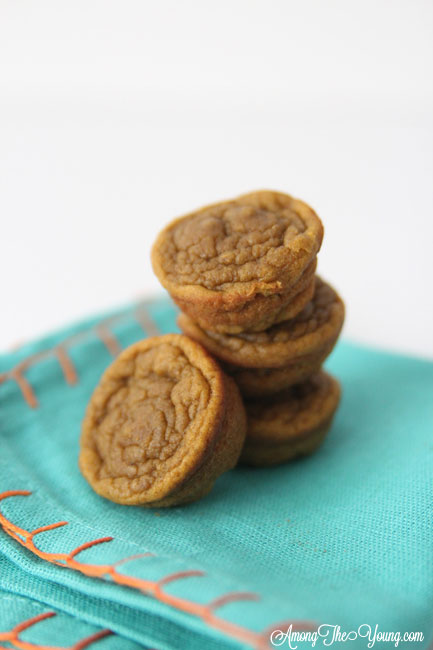 The end result really is delicious, and I'm not just saying that. I tried them and almost forgot I was eating a healthy little baby muffin. No lies. Yes, the mini chocolate chips helped, but it really was delicious with AND without chocolate chips!
In fact, my toddler preferred these mini muffins "plain" (aka no-chocolate chips) and my kid like the chocolate chips. Kids are weird man.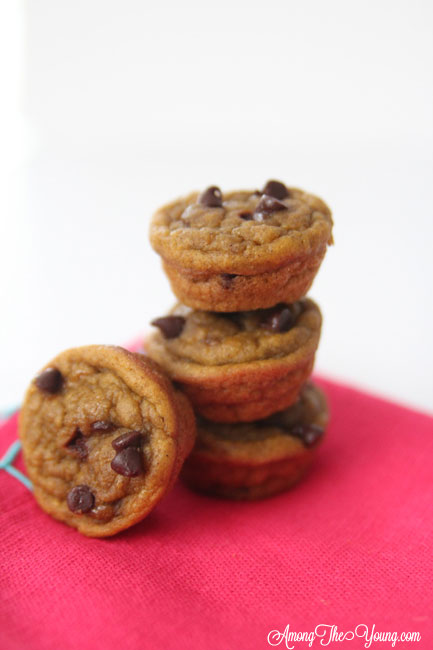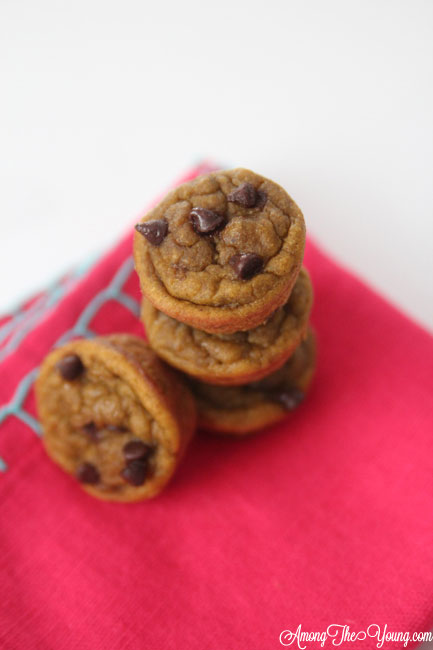 Most important? Kid and toddler give it a big thumbs up! High fives to moms everywhere tricking their kids into eating good foods! Boom!
Mini Muffin recipe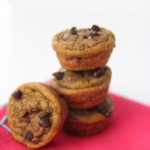 Gerber Toddler Muffins
Muffins so good that even your toddler can't so no. Booya!
Ingredients
1/2

cup

butter

room temperature

1/2

cup

Xylitol

2

large bananas

1

pkt

Gerber "Easy Flow" grabbers

(We used Apple Sweet Potato)

2

large carrots

(or two cups baby carrots)

2

eggs

1 1/2

cup

oats

1

tsp

baking soda

1

tsp

pumpkin pie spice

1/2

tsp

salt

*optional* mini chocolate chips

(Use them!)
Instructions
Preheat oven to 375.

Combine all ingredients in a blender.

Do several cycles - you want the batter to be nice and runny.

Spray several muffin tins.

Pour batter into tins. (You can fill most of the way full because they won't rise very much)

Bake mini muffins for 10 min, regular muffins for 12-15 min.

Let cool in tins for 10 min.

Store at room temperature for a few days or freeze for a snack later!
Also, I have a few tips for hiking with toddlers and the worlds best mini muffins for toddlers. (SPOILER ALERT: They're delicious AND packed with good stuff. Your kids will NEVER know!)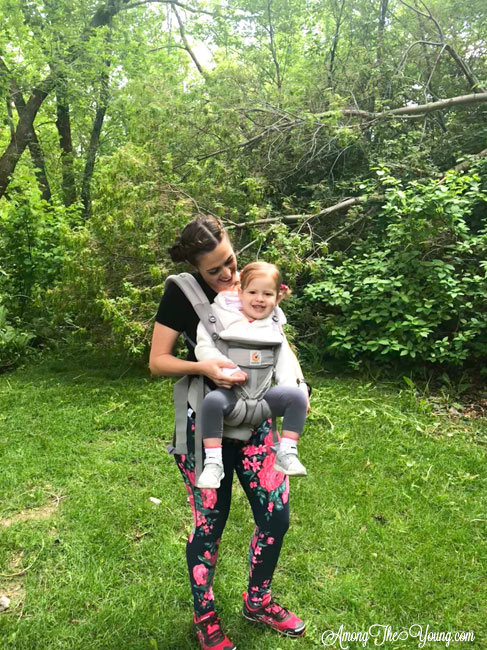 Bed time Routine for toddlers: