I'm such a fan of coffee – flavoring that is. Ice cream, candy, and tiramisu are one (of my many) weaknesses. I've been on the hunt to create a tiramisu that is is delicious, tastes like the "real thing" and is "Approved"…Mormon Approved Tiramisu. It kind of rhymes, and I like it! It hasn't been easy. Trust me. There have been some serious road blocks and frustrations, but in the end? I was victorious.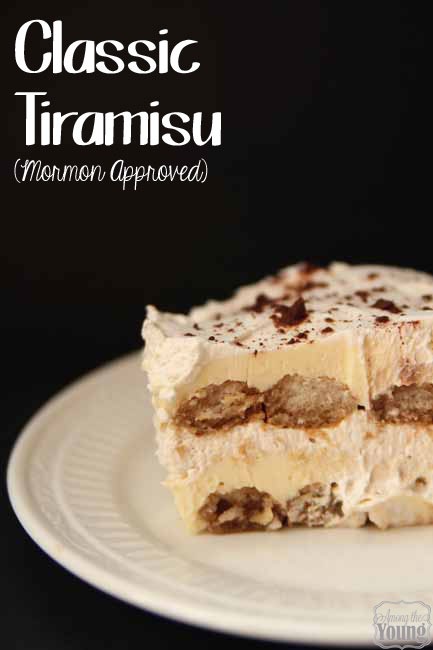 I mean seriously. Just finding the ingredients was a nightmare.
Ladyfingers – Amazon
Decaf coffee – (in a size that won't feed me until I'm 73?) – Harmons
Mascarpone cheese – Days Market
Ok ok, so those were my biggies, and I'm being SLIGHTLY over-dramatic about the ingredients. The truth is I was stumped. How do I make something delicious and leave out two of the main ingredients (rum and coffee?).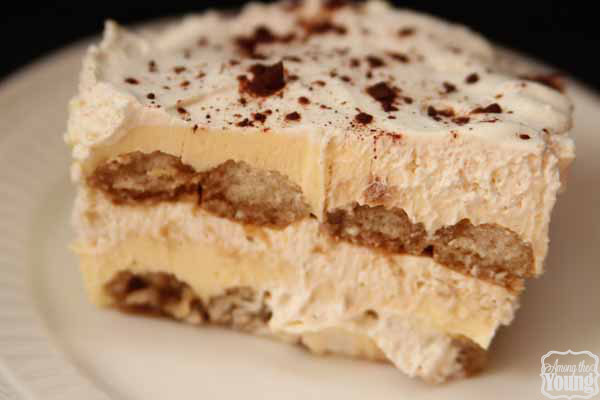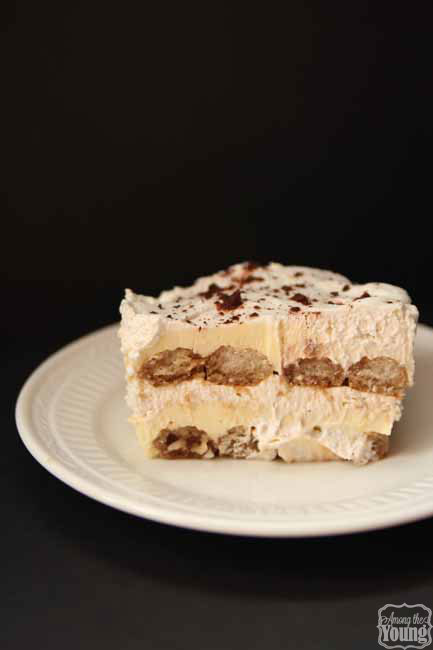 Since I left out the rum flavoring, I was missing a little bit of sweetness.
Xylitol
to the rescue! I'm not even lying when I say this was the PERFECT addition to my tiramisu. It added the sweetness I needed with a little bit of crunch factor.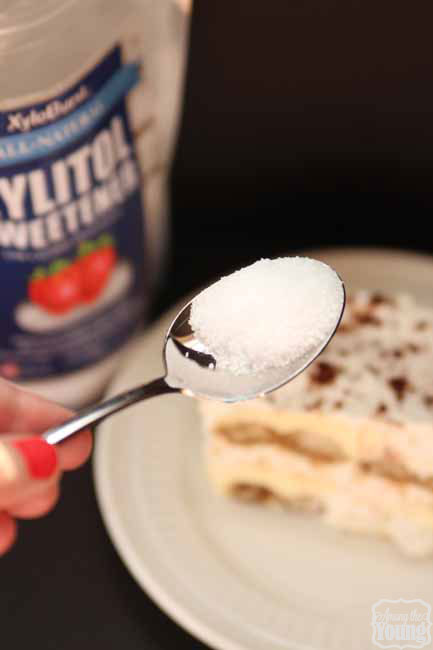 I mean, LOOK at those GORGEOUS granules! YUM YUM YUM!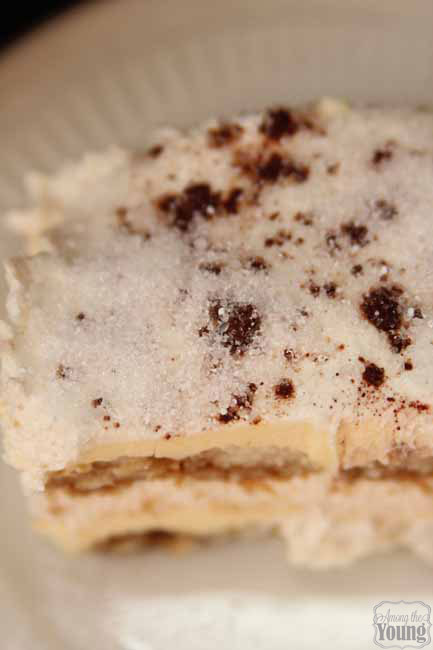 *Disclaimer* Please don't be angry with me – this IS a "make-the-day-before" kind of dessert. This ensures that the coffee flavoring is totally infused into the dish. Honestly? It's edible after 4-6 hours, but I waited longer and was NOT disappointed. Just sayin.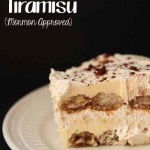 Mormon Approved Tiramisu
Ingredients
6

egg yolks

3/4

C.

sugar

2/3

c

milk

1 1/4

c.

heavy cream

1/2

tsp

vanilla extract

16

oz

mascarpone cheese

1/2

c.

decaf coffee

room temp

2

3 oz packages ladyfinger cookies

1

TB

cocoa powder

Xylitol

as much as your heart desires
Instructions
In a medium saucepan, whisk together the egg yolks and sugar until well blended.

Whisk in milk and cook over medium.

Stir constantly until boiling.

Boil gently for 1 minute, remove from heat and cool slightly.

Cover tightly and chill for 1 hour.

In a different bowl, beat cream and vanilla until stiff peaks form.

Pull custard out of fridge and whisk mascarpone into yolk mixture until smooth.

Put coffee in a small bowl.

Dip each ladyfinger into the coffee until soaked.

Arrange half of the lady fingers on the bottom of a 9x13 pan.

Spread half of the mascarpone mixture next, then half of the whipped cream.

Repeat layers.

Sprinkle with cocoa.

Cover and refrigerate overnight.