Long story: So for PI day, I was looking around for an AMAZING raspberry cream pie. I mean, I SUPPOSE I could have made a quick crust and thrown some canned raspberries in, but I honestly couldn't bring myself to do it. I have a reputation to uphold. Joking, but a little serious also.
So I saw THIS raspberry cream pie picture ALL OVER PINTEREST. It looks incredible. Unfortunately, it's one of those pictures that leads you to dead ends, nowhere, or foreign websites.
But my heart was SET on a raspberry cream pie.
So I scoured the internet for a decent raspberry cream pie and settled on this one from Taste of Home – because it looks SOOOO pretty. That picture? A+ my friends.
I made it for PI day (you can see the successful picture HERE – it's the bottom right). It was SO delicious, and enjoyed by all, that I figured I should write it down to share with you lovelies.
Ready. Set. FAIL. Big time.
Apparently I was distracted as I was baking this up. Wait…what? ME?! Distracted??? Yeah… my bad. When I took it out to photograph it, something was OFF… I tasted it…BLECH. Something was definitely wrong. Turns out I forgot to add the whipped cream to the filling, so I had this weird cream cheese-y filling ruining my entire pie.
Are you still with me? Here's where "genius" strikes. I'll just ADD THE WHIPPED CREAM NOW! It won't look pretty, but at least I won't have wasted all those yummy fresh raspberries…right?
I was not prepared for how awful it would look. However, assuming your eyes were closed, it did taste pretty amazing.
What do you think? Would YOU pin THIS Raspberry Cream Pie?!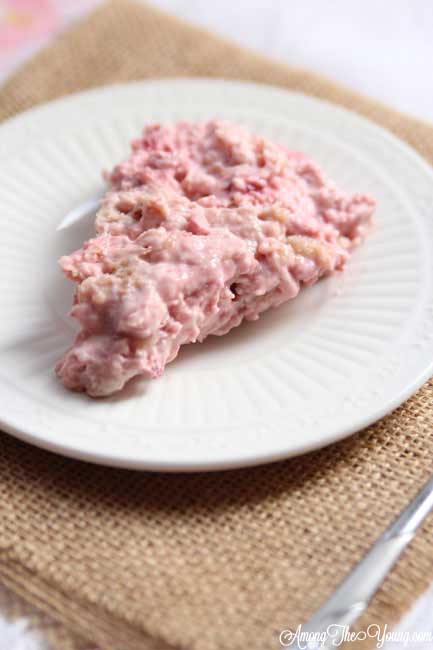 I didn't think so. Goopy. Lumpy. FAIL.
I was beside myself – I couldn't just WASTE raspberries (in case you can't tell, I'm a bit of a raspberry hoarder)!
Ice cream – to the rescue.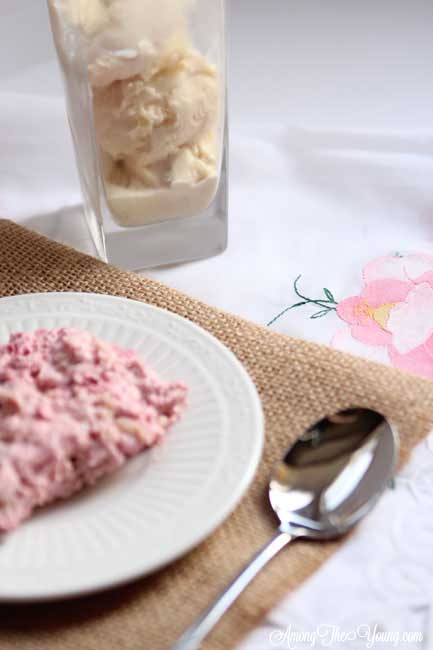 Mix this FAIL raspberry cream pie up with some vanilla bean ice cream and it was straight heaven. No more lumpy pie for me – total win. No raspberries were thrown away in this process; all were eaten by yours truly. Happy Kaylynn.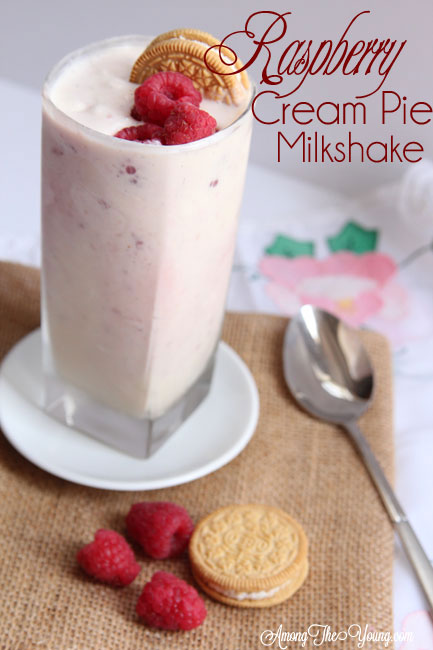 Way to turn a total fail into an epic win.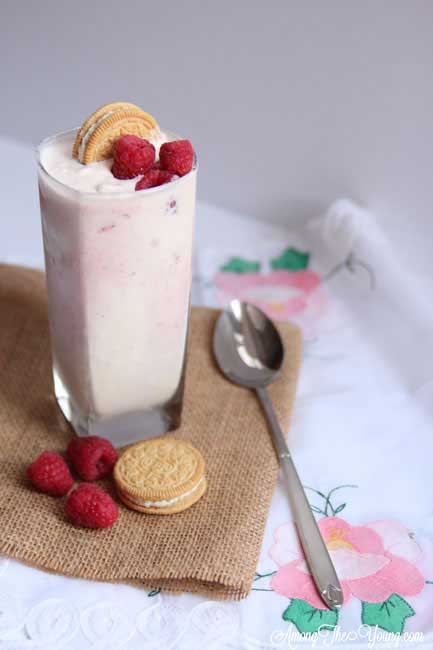 Seriously. I will have to post pictures of this pie when I actually do it right. Maybe…. Or maybe I'll just post the recipe below and you'll imagine my picture like the one from Taste of Home. I like that plan.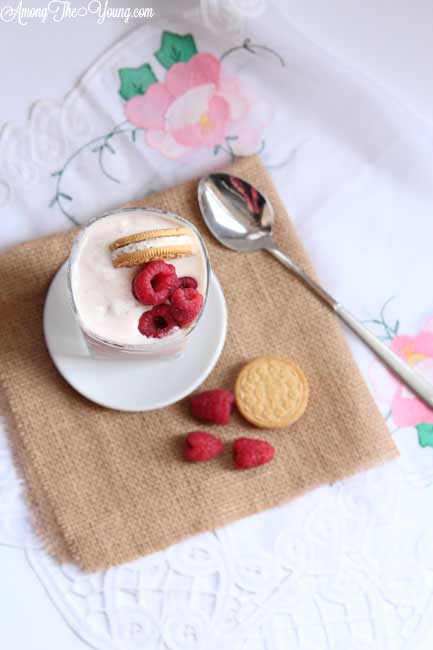 Consider it done.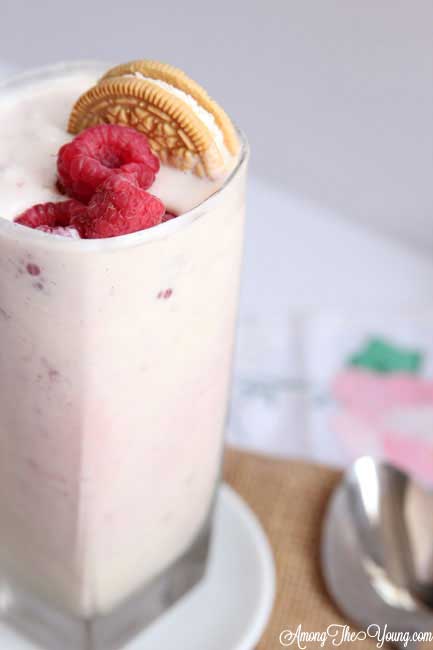 So tell me – what's been your greatest fail? Food? Fashion? I'd love to know…. Food blogging is HARD work and it doesn't always come out to be a Pinterest Perfect picture. Some days, I straight fail. It's all about how you can make it work – and STILL make it look good! But it IS a lot easier to just remember the whipped cream the FIRST time. Just sayin….
Recipe adapted from Taste of Home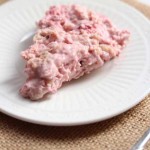 Raspberry Cream Pie (PLUS a huge food blogger fail)
Ingredients
Crust
1-1/2

C.

crushed Rice Krispie Treat Oreos

(Golden Oreos would work fine too!)

1/4

C.

butter

melted
Filling
8

oz

cream cheese

softened

2/3

C.

confectioners' sugar

2

tsp

vanilla extract

1

C.

whipped cream
Raspberry topping
1

C.

sugar

3

TB

cornstarch

3

TB

water

2 1/2

C.

fresh or frozen raspberries

divided
Instructions
Crust:
Combine the Oreo crumbs and butter.

Press onto the bottom and up the sides of a greased 9-in. pie plate.
Filling:
In a large bowl, beat the cream cheese, confectioners' sugar, and vanilla until light and fluffy.

Fold in whipped cream.

Spread into crust.

Chill until serving.
Raspberry Sauce
In a small saucepan, combine sugar and cornstarch.

Stir in water and 1-1/2 cups raspberries.

Bring to a boil.

Cook and stir for 2 minutes or until thickened.

Transfer to a glass bowl.

Refrigerate until chilled.

Spread topping over filling.

Garnish with remaining berries.