Top Utah lifestyle blog, Among the Young, has dealt with the loss of a child firsthand. Here, I share some of the tips and tricks that worked for my family, especially my oldest daughter who was dealing with sibling loss.
Life is tricky. As much as I WISH this wasn't part of life, it totally is and it's HARD. Helping my daughter with this sibling loss was one of the hardest things I have had to do.
Sibling loss
After we lost our Ian, (read his full story here) I wanted to curl up in a ball and cry, which I definitely did. But, I also wanted to be strong for my daughter. I wanted her to remember this as a positive experience instead of one that broke her parents. T knew we were sad and she saw us cry, but I think she also saw how we grew stronger and needed each other more.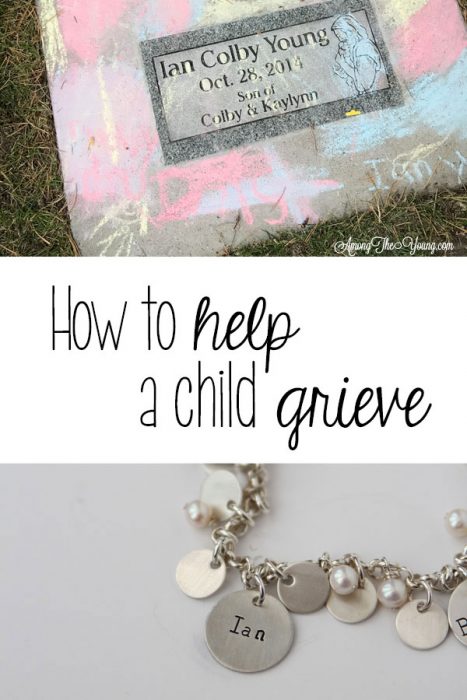 Yes, I had lost a son but she had lost a sibling. Our only child (at the time) was only 3 years old; old enough to know something had happened but young enough to not understand. Sibling loss was never something I thought I'd have to address.
7 tips to help your child grieve
1. Talk about it – and use words that make sense to your child.
We talked. A LOT. As much as I could handle it, we talked about it. Sometimes I cried. Our little one knew we were sad and she knew that we loved her because we told her. Constantly.
2. Give your child a gift from the sibling
After we'd given birth to our Ian, the bereavement specialist came in, spoke to us, and gave us a small bunny to give to our older daughter. I'd never thought about this, but it was GENIUS. When she came to visit us in the hospital, we told her that Ian had left this bunny for her. She was immediately attached to it and never let it out of her sight. To this day (5 years later) she still loves that bunny – it sits on her bed.
3. Use books –
I've had great success using books for all kinds of sensitive subjects. In my opinion, when a kids doesn't listen to their parent, they'll read it in a book and think it was their idea.
My two favorite books were:
4. Include a picture or a stuffed animal in family pictures
I've done my best, but sometimes I forget. I love including our little Ian bunny in our family pictures. Again, sometimes I forget but for the most part we've always included it.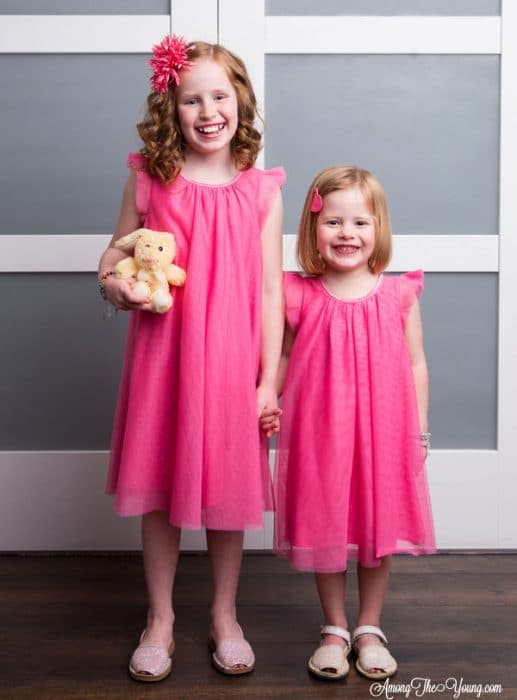 *TIP* I found a few extra Ian bunnies at our Dollar Store – total chance, but it has been a lifesaver. Now, I keep one in the car (just in case) and I've also given one to each of our younger daughters to help them feel included. Now everyone has their own "Ian bunny." The real one is still with our oldest daughter, but it's been nice to have a spare in case anything ever happens to it.
5. Use his/her real name – invite your extended family to do the same.
We have ALWAYS referred to Ian as Ian – never as "the baby" or any other variation. I believe this has really helped our daughter deal with sibling loss.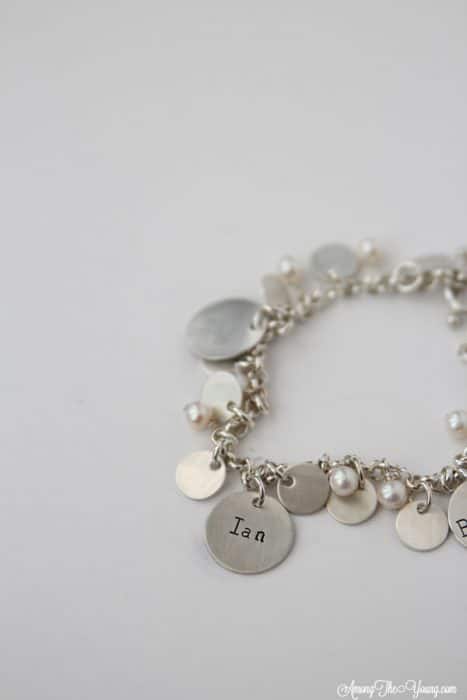 6. Have a place to go
We opted for cremation instead of a burial site, but we still have a Memorial Stone at the cemetery.

Even though our Ian isn't buried here, it's a quiet, sacred place to sit. If you don't have a burial or Memorial stone, find a place that you can go if you need to.
7. Celebrate milestones
Birthdays are the first thing that come to mind – obviously we celebrate those, but there are other times we go visit Ian like Memorial Day, Easter, and anytime we want to hit up the donut place near his Memorial stone.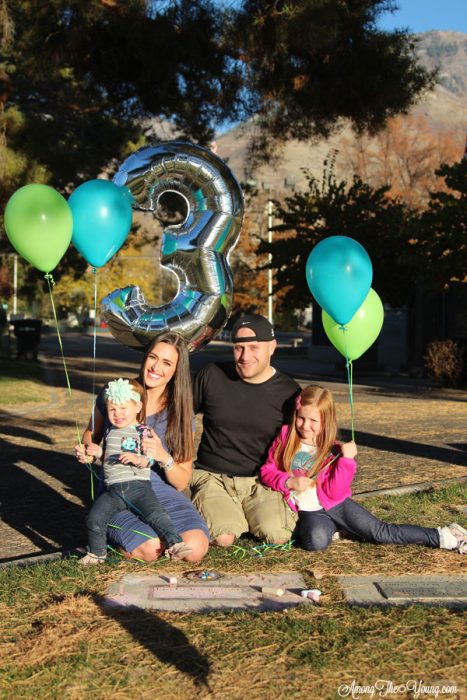 Doing these things has helped our oldest daughter deal with sibling loss and taught our younger daughter about Ian. He is part of our family and we love him. Someday we will see him again, but for now we will do our best to remember him and keep him in our daily lives.
Click here to read the full story of Ian and here to see our full stillborn journey. It's been quite the process and we've come a long way. My hope is that we can help a few people along the way who have also lost their angels too soon.
Have you experienced a loss or do you know someone who has? Please forward this post or send them my way. I love connecting with other mamas. As soon as you realize you're not alone in your loss some of the burden is lifted – it really is incredible.