Remember that one time I signed up to do the Tinkerbell Half Marathon in Disneyland?
I don't think I'll ever forget it. I was at work (students had left – don't worry, I wasn't slacking!) and I should have been collaborating with my fellow Kindergarten teachers, but I was so preoccupied with the thought of doing the Tinkerbell half marathon. I literally couldn't think of anything else. After doing the Tower of Terror 10 Miler, I was hooked on the races and I wanted NEEDED to do more.
But the race was sold out. OBVIOUSLY. Disney races sell out within minutes – it's unreal. It's like we ENJOY torturing ourselves. (Notice I said WE – not they…). The only way I could get into the race was to run for a charity and raise money for it. The stars aligned and I signed up to race for the Special Olympics of Southern California. How PERFECT is that? I'm passionate about this cause and I did manage to raise the required amount – I have some amazing and talented friends. You know who you are. From the bottom of my heart, thank you.
So, after just going to Disney World a few months prior, we planned another adventure to Disney Land. We knew T would love it.
We planned on Disneyland the two days prior, then I'd race Sunday, we'd check out of our hotel and go to SeaWorld. Holy plan, right? No rest for you!
I know this plate of food looks DISGUSTING, but it seriously HIT. THE. SPOT. for my carb over-load the night before. And who wakes up at 3:30AM? Apparently a lot of people….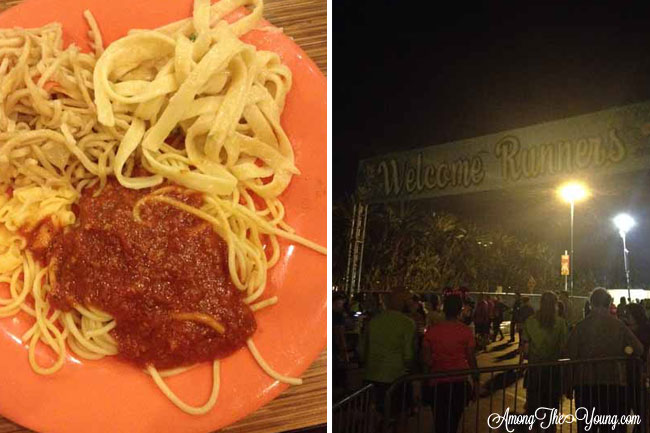 Continue Reading