Top Utah lifestyle blog, Among the Young, features the Best Creamy hot chocolate recipe – it's so easy you'll love it! Click here for the recipe
I'm embarrassed that it's taken me so long to share my mom's creamy hot chocolate recipe. SO ASHAMED! Why have I been holding out on you guys?!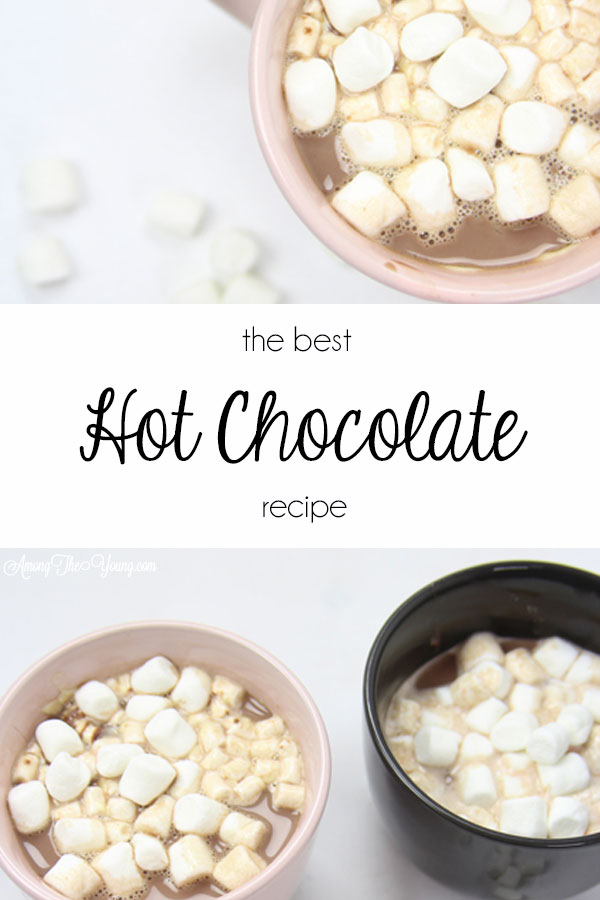 Honestly, I just forget about Hot chocolate. I'm a baked goods girl at heart and there are so many other Christmas desserts I love this time of year (like my Egg Nog cookie bars, Peppermint pie, or Almond Roca bars). So I'm not lying when I say that I LEGIT FORGET about hot cocoa.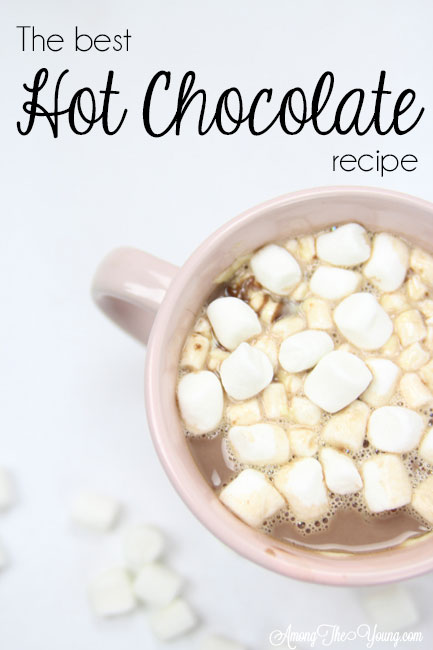 Don't get me wrong, this creamy hot chocolate recipe DEFINITELY has a place in my heart.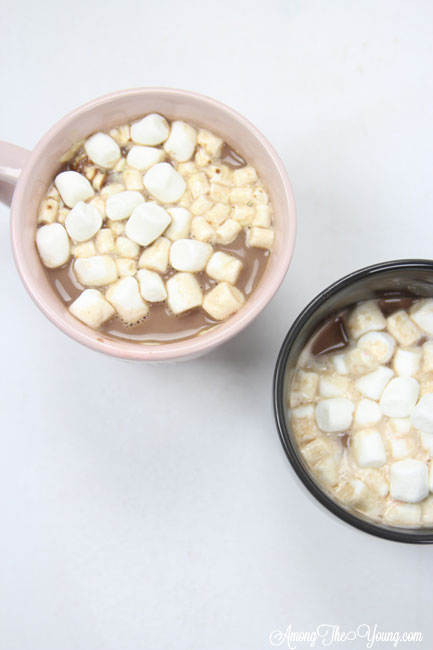 I grew up drinking this! My mom would make a big batch and we'd have lots of leftovers – for weeks!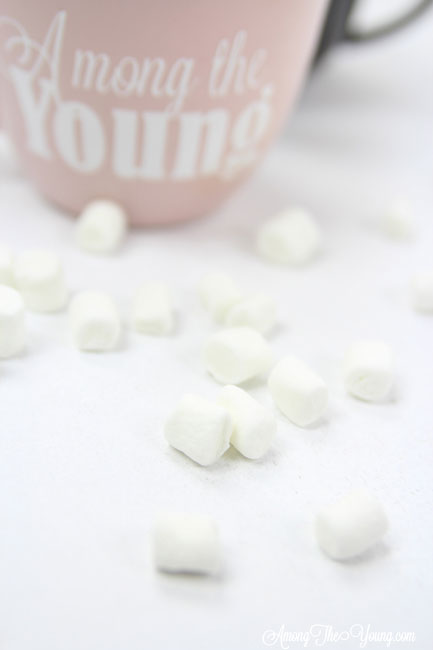 I have VIVID memories of drinking hot cocoa out of a Mickey Mouse Santa mug (of course I can't find that exact mug ANYWHERE) and equal marshmallow to cocoa ratio. Being a kid is sure great!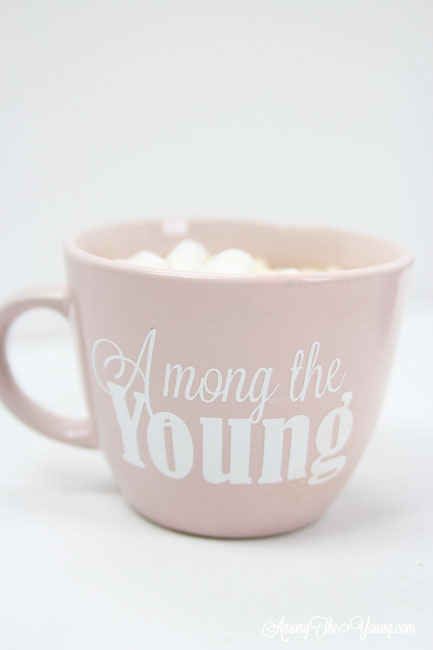 Homemade Hot Chocolate Recipe
This recipe technically just calls for regular "cocoa" and I've always used regular cocoa, but I'm dying to try it with my Special Dark cocoa .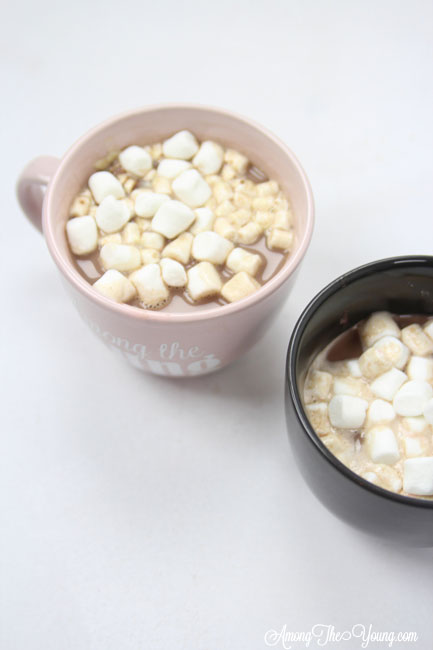 Or I could skip the vanilla extract and add hazelnut or mint or coconut.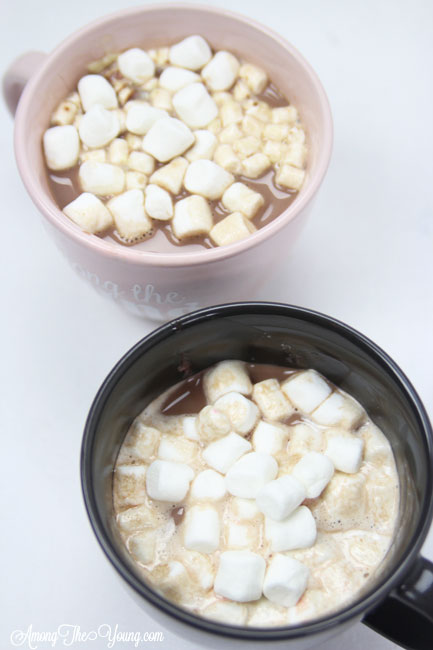 Truly, the options are endless and hot chocolate is king.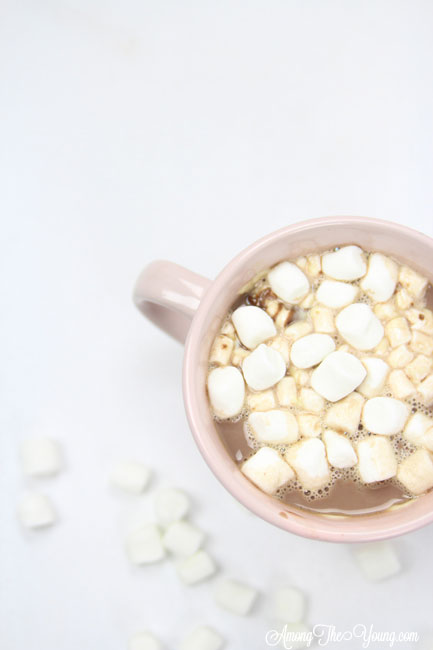 I'd also like to mention that normally I'm NOT a marshmallow person, but something about marshmallows in hot chocolate are so nostalgic – so I go for it. Why not?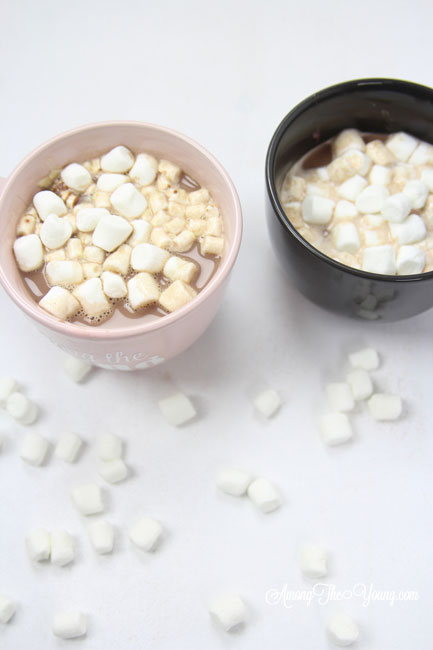 Homemade Hot Chocolate Recipe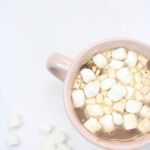 Creamy Hot Chocolate
Ingredients
1/3

cup

cocoa

regular or dark

1 1/2

cup

sugar

1

dash

salt

1/2

cup

hot water

1

cup

heavy whipping cream

1

quart

milk

(the higher fat content, the better!)

3/4

tsp

vanilla
Instructions
Bring cocoa, sugar, salt, and water to a boil. 

Add the milk and whipping cream - heat until boiling
Tools I recommend:

Need something to pair with this creamy hot chocolate recipe? I'd highly recommend Ashlee's homemade marshmallows or Jesseca's homemade almond biscotti. I need to try both, but I trust both of these bakers with my gut… so there's that.
What is your favorite flavor to include in a hot chocolate recipe? Mint? Dark? Milk? Or are you a "I'll take anything" kind of person?  Let me know in a comment below!