Last week was egg nog week… this weeks… Welcome to Kaylynn's self proclaimed Peppermint week! A week full of delicious peppermint deliciousness.
It's no secret that I love all things peppermint – and this frozen peppermint pie was was of my first peppermint loves.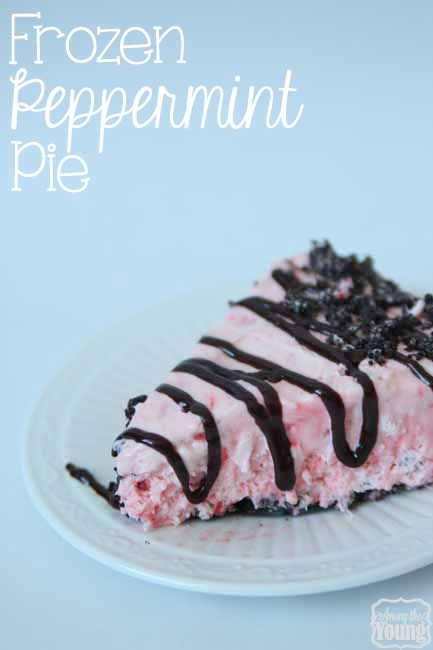 Funny story: I called my aunt a few years ago BEGGING for this frozen peppermint pie recipe. She gave it to me and I made it a few weeks later. Obviously it was a hit, because … let's face it. It's amazing.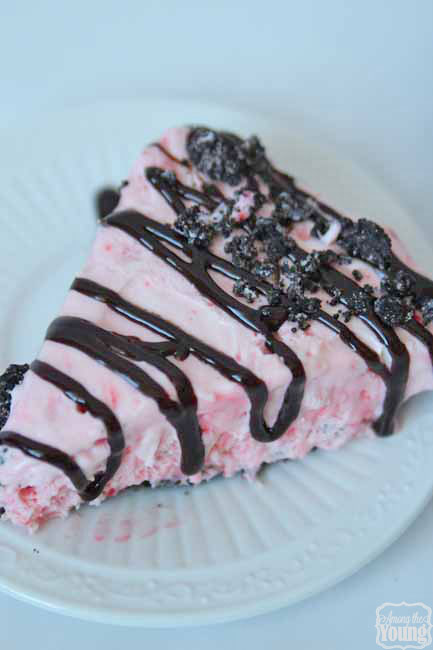 Again, that was years ago. But every year, without fail, someone from my family will call begging for that "Frozen peppermint pie" recipe. I think it's ironic, because this recipe wasn't mine to begin with, but people always come to me. So here I am, putting it out there for all – so I never have to run for my recipe box again – go check online please my dear familia!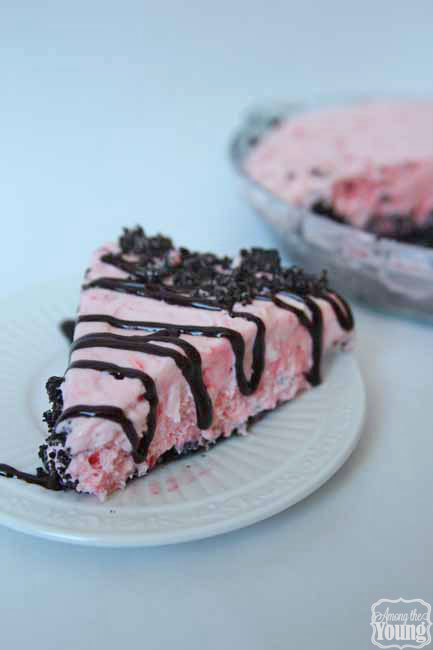 A secret to this frozen peppermint pie? The Peppermint Oreo crust. Made with
peppermint Joe-Joe's
from Trader Joe's – they're literally dangerous.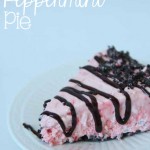 Frozen Peppermint Pie
Ingredients
8

oz

cream cheese

14

oz

sweetened condensed milk

1

c.

crushed peppermint

1

pint

whipping cream

1

peppermint Oreo Joe-Joe pie crust
Instructions
Whip the cream.

In another bowl, beat the cream cheese.

Add sweetened condensed milk, crushed candy, and whipped cream.

Pour into chocolate cookie crust.

Freeze 6 hours.

Serve with chocolate sauce.