This frozen peppermint pie is a family favorite. We always have it at least once during the holiday season. The best part about my frozen peppermint pie: it is SO easy but it looks HARD. Isn't that the best?
Last week was egg nog week…(if you missed it, here you go: Egg Nog Tiramisu, Egg Nog Cupcakes, Egg Nog Bars, and Egg Nog pound cake – YUM!)
This week … Welcome to Kaylynn's self proclaimed Peppermint week! A week full of delicious candy cane desserts.
Frozen Peppermint Pie
It's no secret that I love all things peppermint – and this Frozen peppermint pie was was of my first peppermint loves.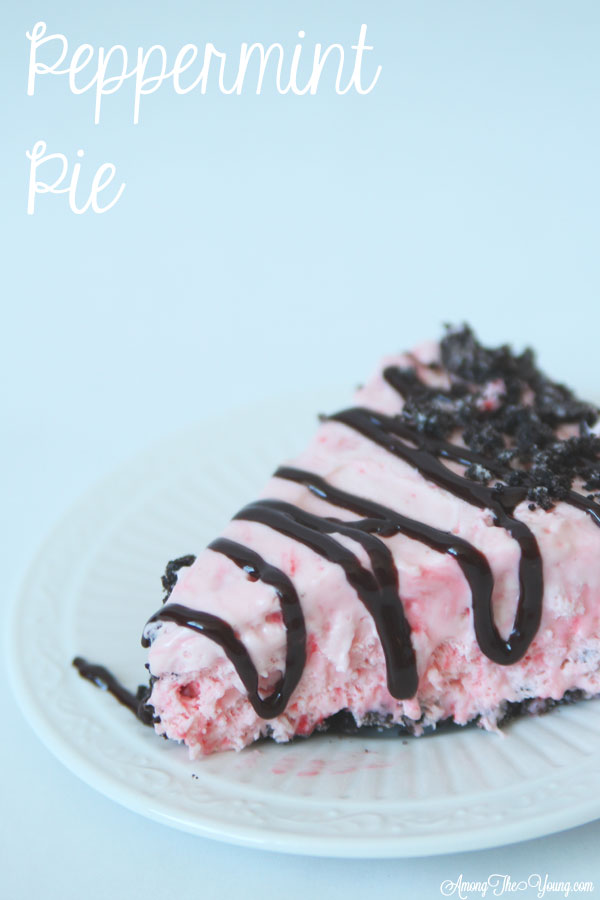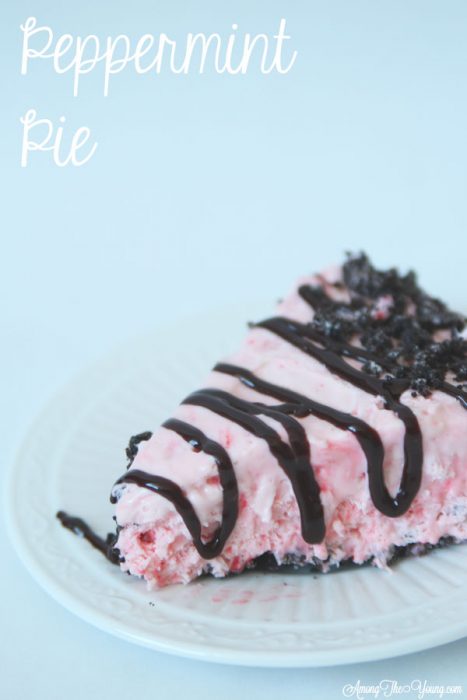 Funny story: I called my aunt a few years ago BEGGING for this Frozen Peppermint Pie recipe. She gave it to me and I made it a few weeks later. Obviously it was a hit, because … let's face it. It's amazing. Who doesn't love a good candy cane pie?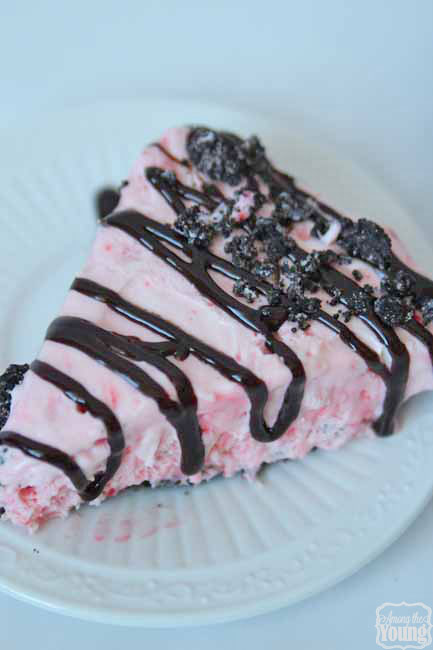 That was years ago, but every year, without fail, someone from my family will call begging for that "Frozen peppermint pie" recipe. I laugh; it's ironic because this peppermint pie with oreo crust wasn't mine to begin with, but people always come to me. So here I am, putting it out there for all – so I never have to run for my recipe box again – go check online please my dear familia!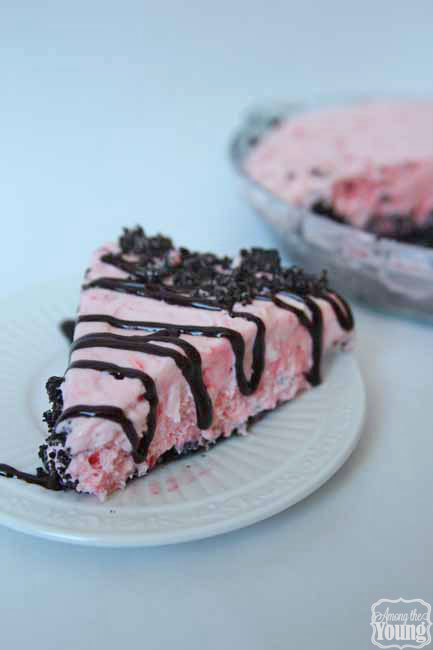 Peppermint Pie with Oreo Crust
Wanna know one of my secrets to this frozen peppermint pie? The Peppermint Oreo crust. A peppermint pie with an Oreo crust isn't a new concept. HOWEVER, when it is made with peppermint Joe-Joe's from Trader Joe's – they're literally dangerous. The crunch of peppermint make this candy cane pie unique and over the top pepperminty!!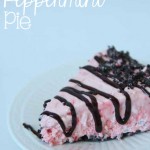 Frozen Peppermint Pie
Ingredients
8

oz

cream cheese

14

oz

sweetened condensed milk

1

c.

crushed peppermint

1

pint

whipping cream

1

peppermint Oreo Joe-Joe pie crust
Instructions
Whip the cream.

In another bowl, beat the cream cheese.

Add sweetened condensed milk, crushed candy, and whipped cream.

Pour into chocolate cookie crust.

Freeze 6 hours.

Serve with chocolate sauce.
If you're a peppermint nut like I am, be sure to snag some of the other amazing candy cane desserts I've lined up for you here!
Candy Cane Desserts:
Chocolate Peppermint Mallow Stars: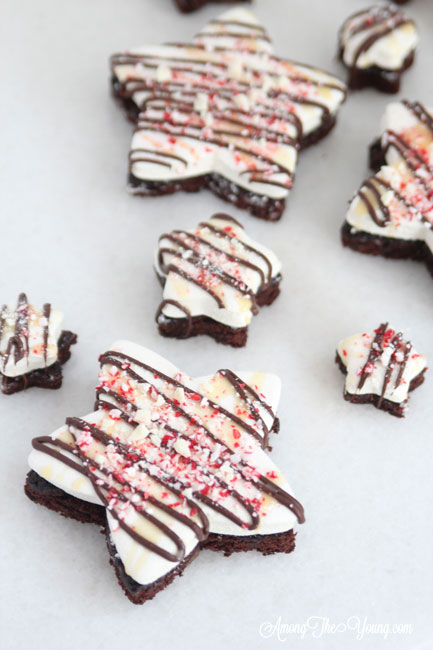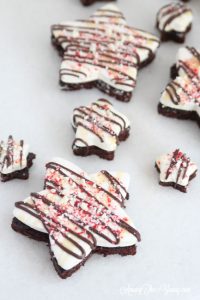 Peppermint Brownies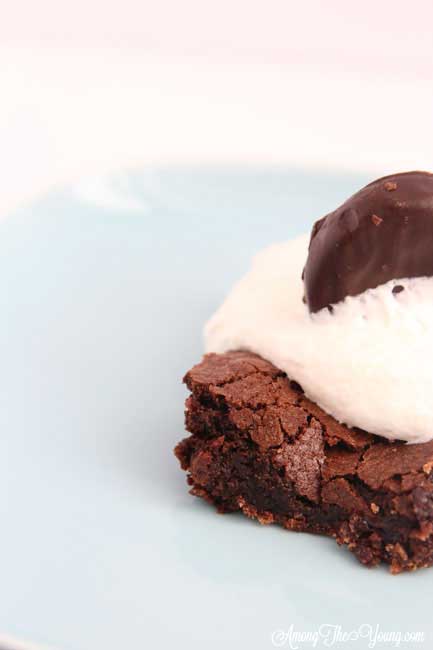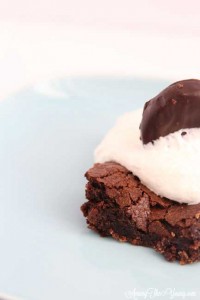 Peppermint Cupcakes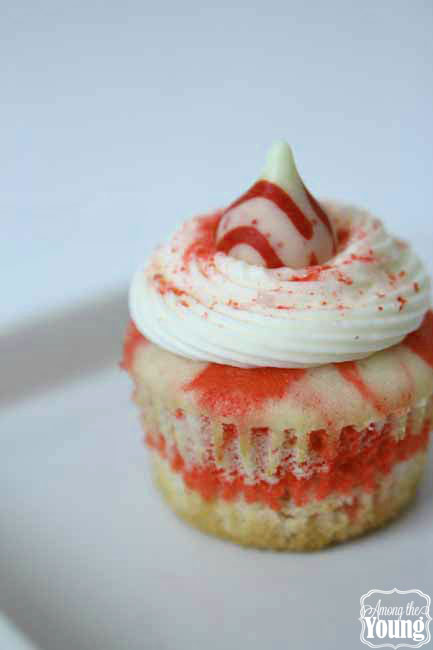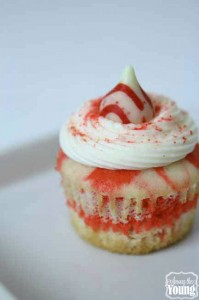 Peppermint Cheesecake Cake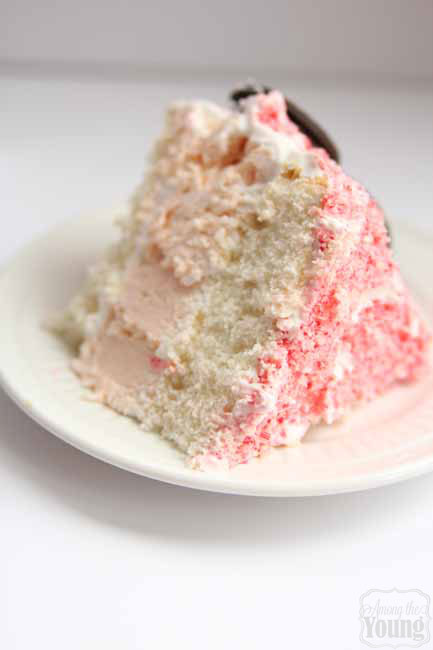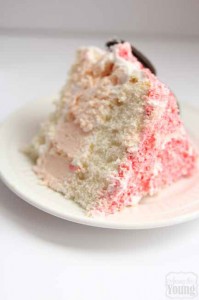 Peppermint Fondant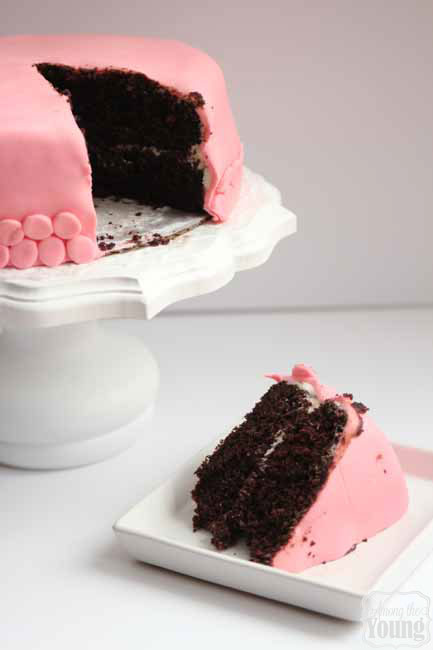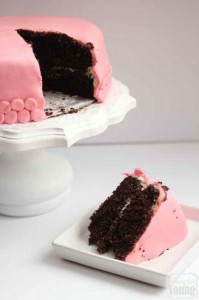 Peppermint Truffle Cupcakes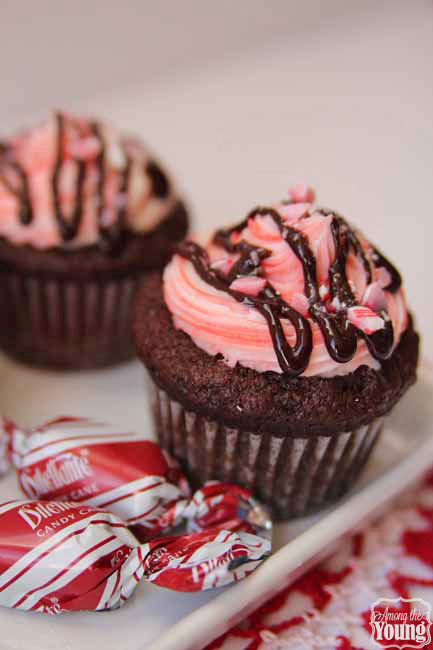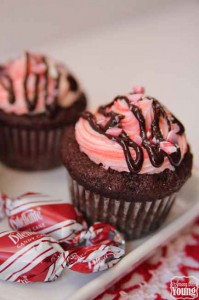 Peppermint Angel Food Cake