I'm a sucker for egg nog, so an Egg Nog cake was a no brainer. Plus, this Egg Nog cake is topped with an Egg Nog drizzle that isn't too sweet, it's perfection. My Egg Nog Cake will have you wishing Egg Nog wasn't seasonal!
Welcome to my week full of EGG NOG! I've got lots of fun things that I'm going to share, so I'm really excited!! Today, I've got my Egg Nog Cake. I used my new mini bundt pan for this Egg Nog Cake recipe because everything is cuter when it's miniature.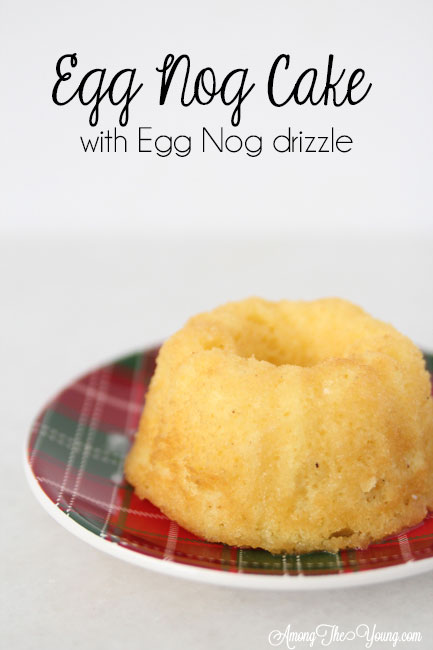 First things first – let me educate the masses. I LOVE Egg nog, but I also consider myself an egg nog snob. I ONLY drink a certain kind of egg nog – Southern Comfort. Now I know what you're thinking, "Isn't that alcoholic?" NO – it's not. Trust me – it says right on the carton "NON-ALCOHOLIC." Let me try to explain this – it's smooth, it's creamy, it tastes like ice cream and egg nog combined. I can't get it in my mouth fast enough. Honestly.
Egg nog cake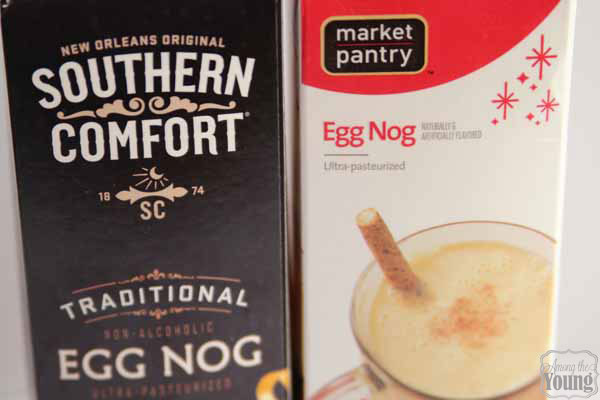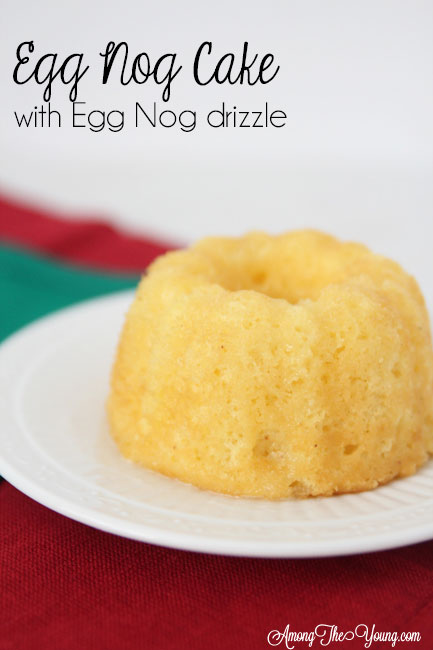 But, when I'm BAKING, I find that my Southern Comfort egg nog is too subtle, so I sucked it up and bought one carton of syrupy nog for baking. ONLY BAKING. No way in heck I'm drinking that shiz.
SO, there's my rule:
If it's going to be BAKED into something – regular egg nog. It's THICK and syrupy. You want that flavor to be more intense because after you bake it, it will be more subtle.
If you're not going to be baked (like adding it to a cream or custard) – Southern Comfort egg nog. Southern Comfort is NON-ALCOHOLIC. Pinky promise. It's also smooth and creamy. This is the kind of egg nog you WANT to drink because it's not too strong and it's like drinking a milkshake.
I've been pleased with my results.
NOW! Onto the Egg Nog cupcakes!
I've been updating some of my pictures and I have come a LONG way – I've definitely figured out my style as far as capturing delicious food goes!
Some of my earlier stuff … I was a little obsessed with trying all the colored backdrops and crazy props …..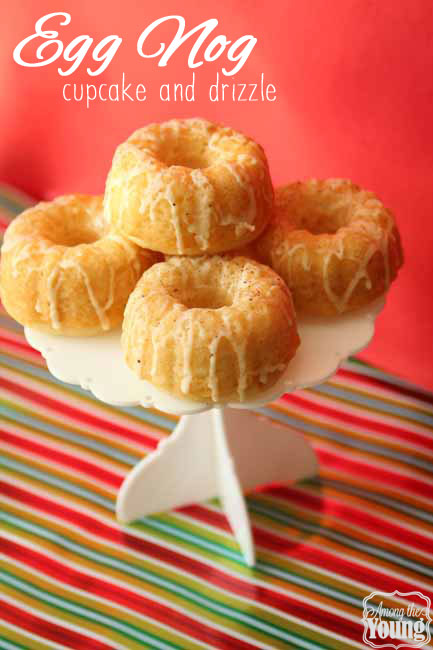 Now I'm more about SIMPLE – If I COULD I'd do white on white all day long.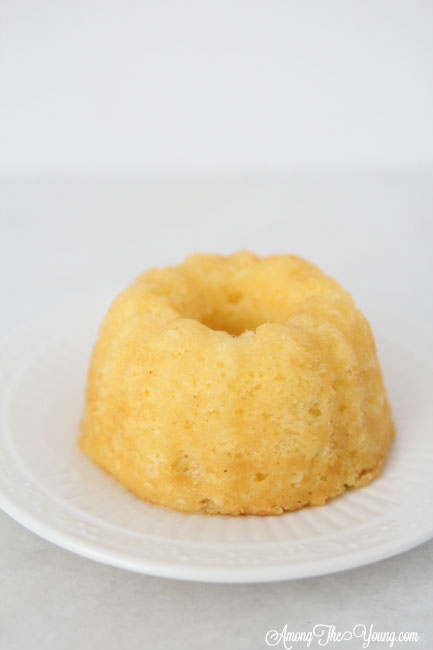 However, sometimes some pops of color are fun and make the food pop a little bit more: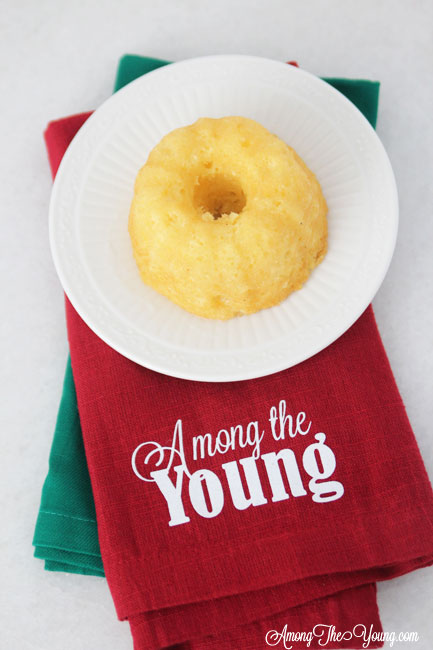 Either way, the cupcakes or mini bundts are the same. Just slightly better lighting and photography. Bless my heart.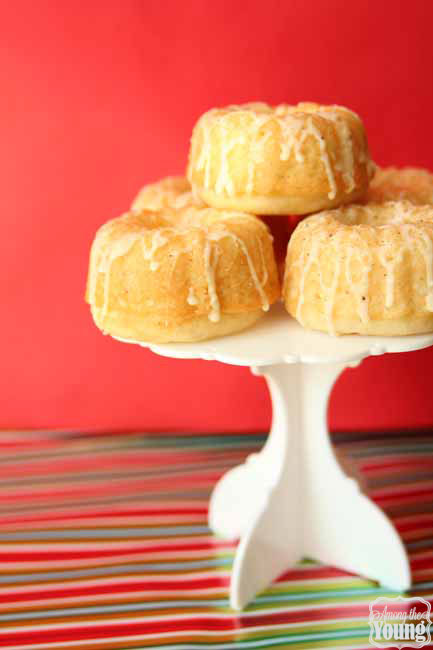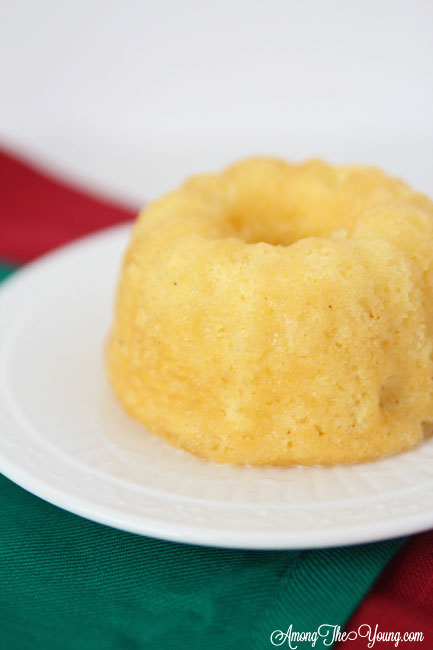 You may notice that these don't look like cupcakes…. There are TWO reasons for that.
1. I wanted to try out my SUPER CUTE new bundt pans.
2. I REALLY didn't want to make frosting.
Egg Nog drizzle
Fun and random fact about Kaylynn: making frosting is one of my LEAST favorite things to do. Seriously. I hate the mess of beating powdered sugar and I abhor individually frosting cupcakes.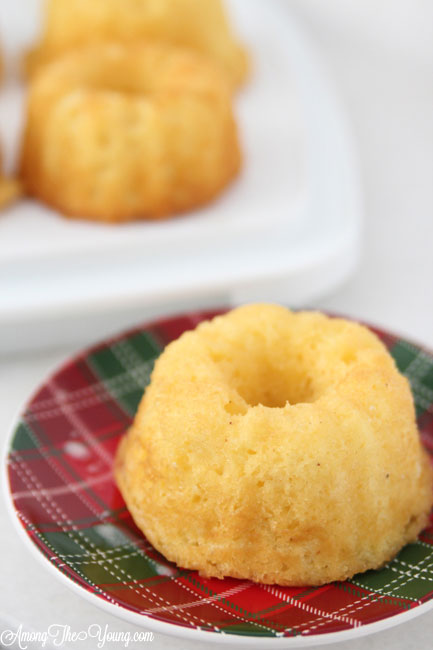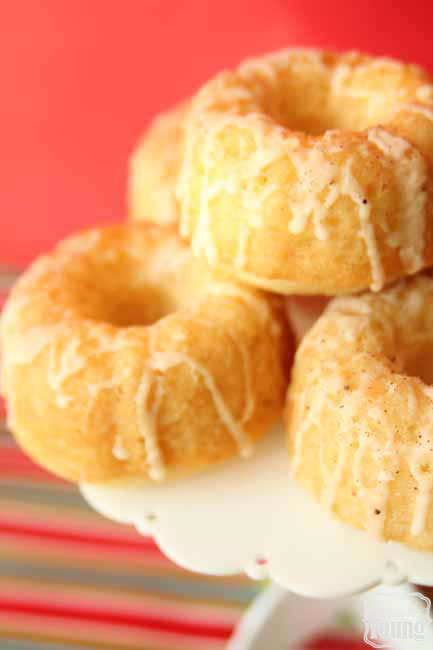 And an egg nog drizzle over my egg nog cupcake? The perfect amount of sweetness to a light and fluffy cake. No frosting. It was perfection.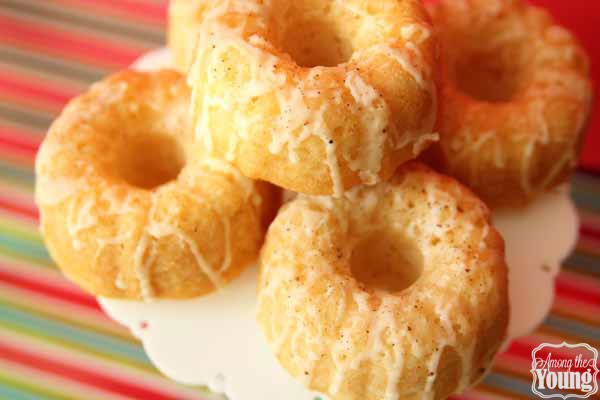 I found this recipe in
The Big Book of Cupcakes
and I adapted it – made it my own. Enjoy!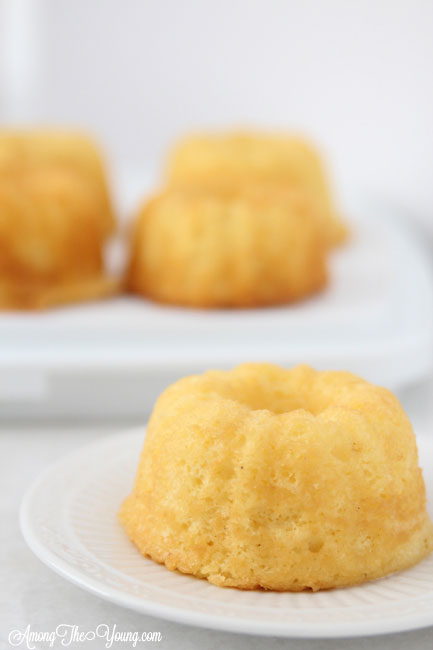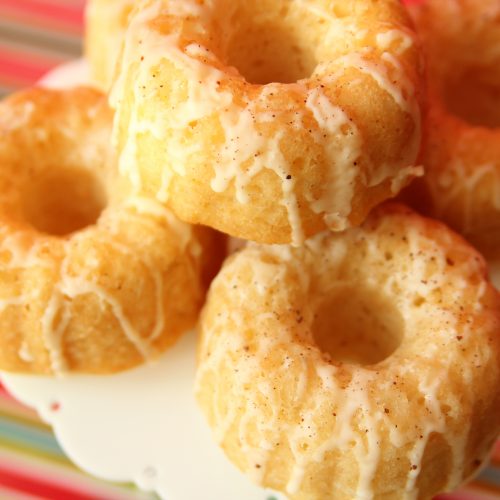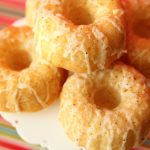 Egg Nog Cake Recipe with EggNog Drizzle
Ingredients
EggNog Cupcakes
1

box white cake mix

1 1/4

c.

Egg Nog

(as thick and syrupy as possible!)

1/3

c.

vegetable oil

3

egg whites

1/4

tsp

nutmeg
Glaze:
2/3

c.

powdered sugar

2-5

tsp

Southern Comfort Egg Nog

(for the drizzle)
Instructions
Cupcakes:
Mix all ingredients together and bake at 350.

Set aside and let cool.
Glaze:
Mix the glaze until the consistency is smooth and thin.

Drizzle over cooled cupcakes and ENJOY!
If my Egg Nog Cake Recipe didn't satisfy your Egg Nog sweet tooth, be sure to try any of my other Noggy favorites!
Other Recipes using Egg Nog:
Egg Nog Bars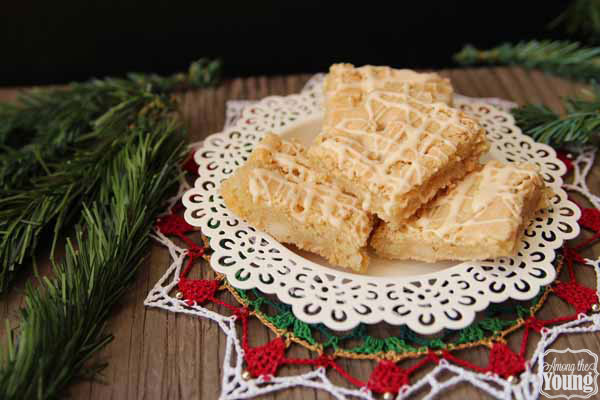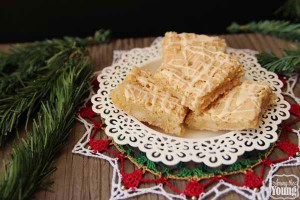 Egg Nog Tiramisu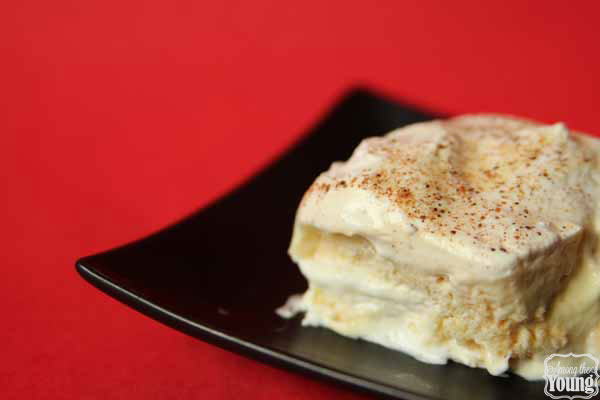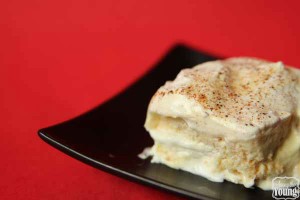 Egg Nog Poundcake