Top Utah lifestyle blog, Among the Young, features a family favorite: Egg Nog Pound Cake with a creamy egg nog custard. Click here now for all the info!!
EGG NOG week continues! Today, I'm showing our Egg Nog pound cake – it starts with a box mix and adds a hint of egg nog and nutmeg. The result? MOIST and delicious.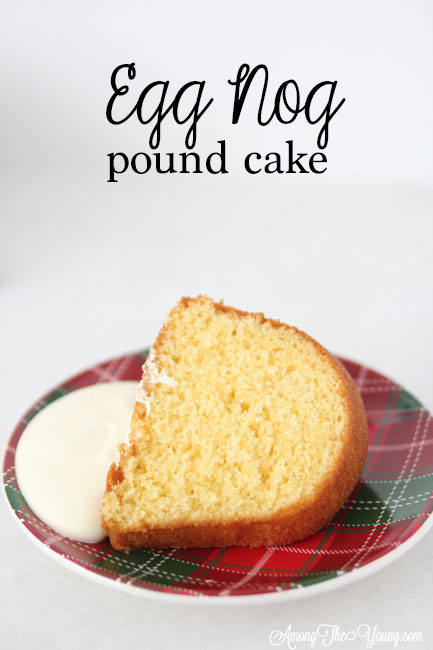 This recipe is a family FAVORITE! The love of Egg Nog runs deep in our house and when I make this cake it never lasts long. It's gone SO FAST!!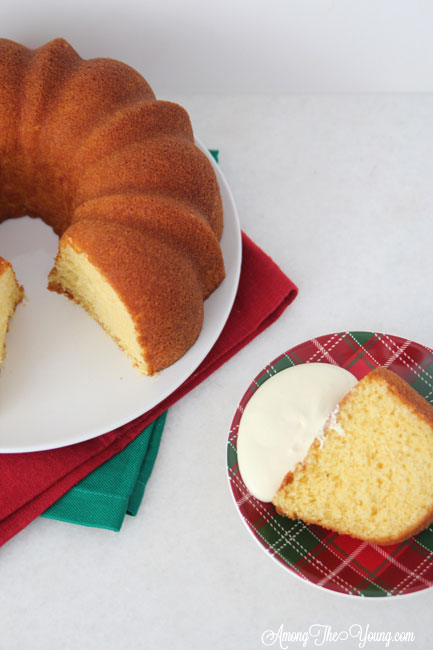 As I went to make this recipe I saw the pictures and thought, "WOOF!!" How my personal photography style has changed over the years!
BEFORE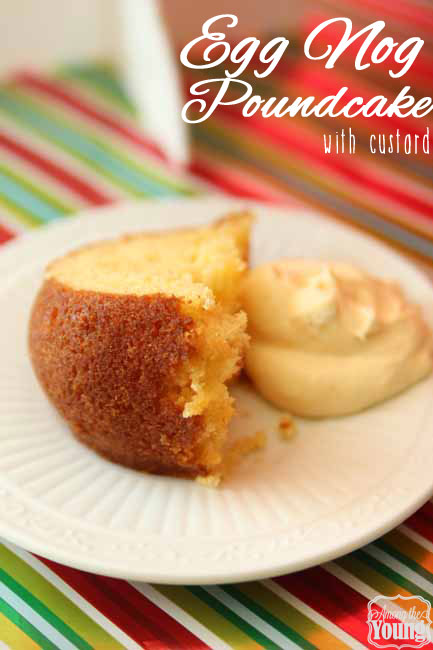 AFTER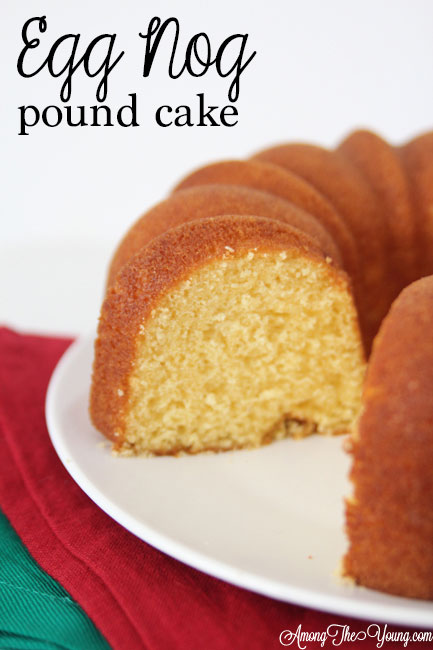 BEFORE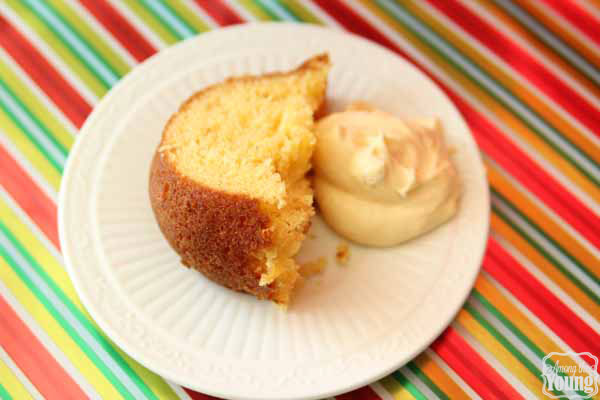 AFTER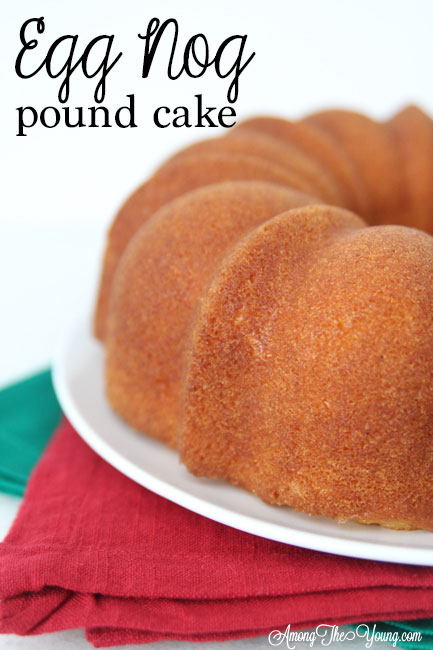 BEFORE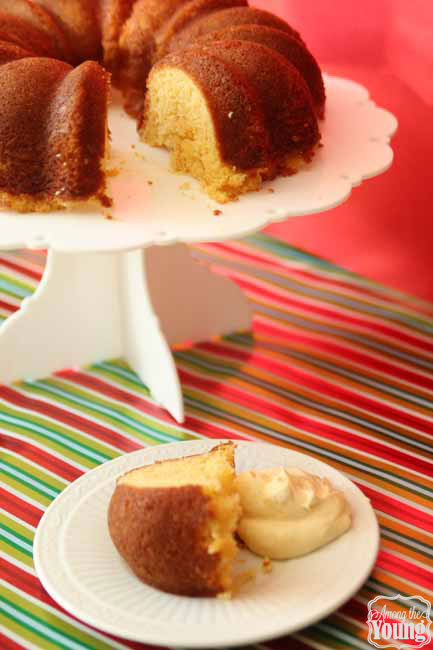 AFTER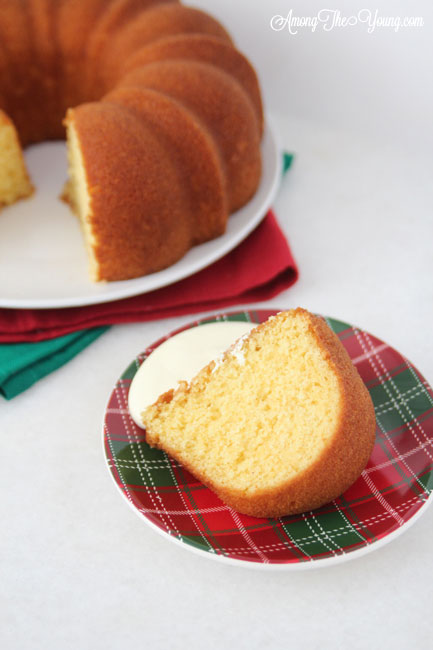 Ok ok, I'll stop! But really. I mean – I don't know about you, but I don't want to eat the "before" cake, but I'll definitely eat the "after" cake. Who am I kidding? I'll eat all the cake.
Egg Nog Pound Cake
I found this recipe in Taste of Home Cake Mix Creations and it's a favorite – every year.
Plus, I've perfected it and made it my own.
It's moist (YES – that word is OK as long as you're referring to cake).
It's dense.
It's packed full of flavor.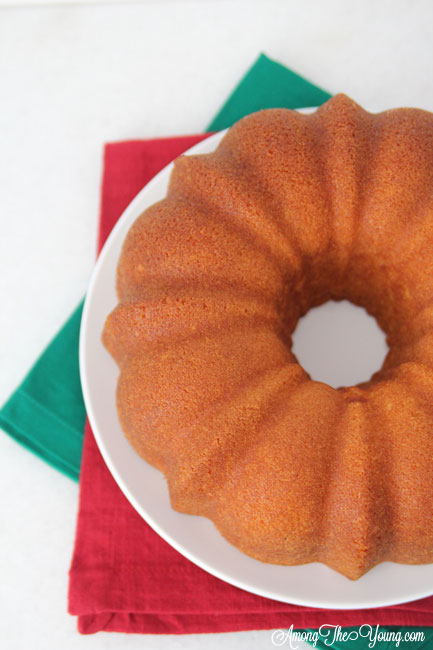 Basically it SCREAMS Christmas. It's a family favorite!
Plus, the joy of a bundt cake is that it's super inviting.
Egg Nog Cake with Custard
The cream is delicious and totally NOT necessary, but it's also light, fresh, and adds and additional Egg Nog-iness to this cake.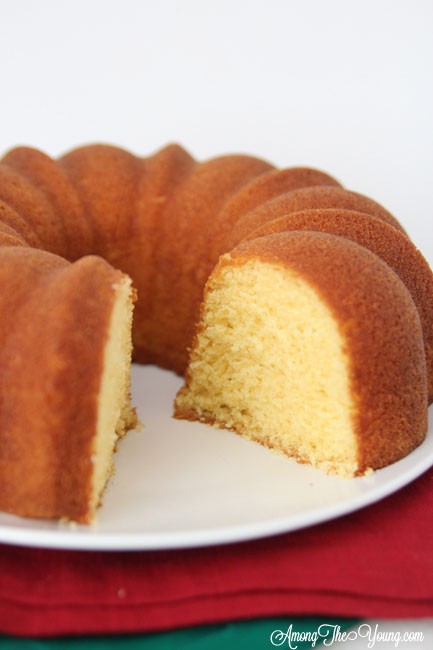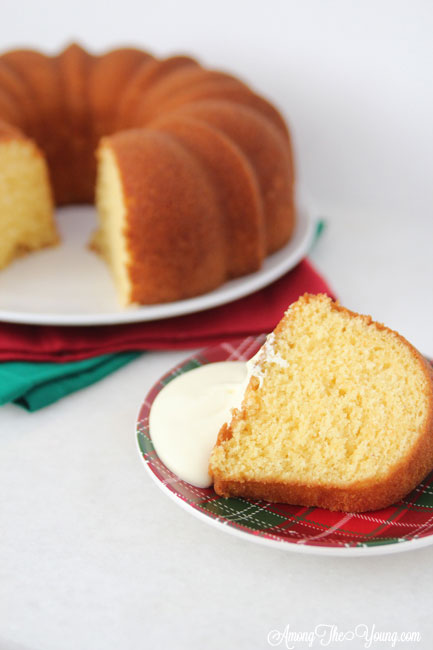 I'm a huge fan of bundt cakes because they are GREAT for parties. I don't understand it, but when I take other cakes to parties people are always afraid to cut the cake. Does anyone understand that? It happens EVERY TIME and I don't get it.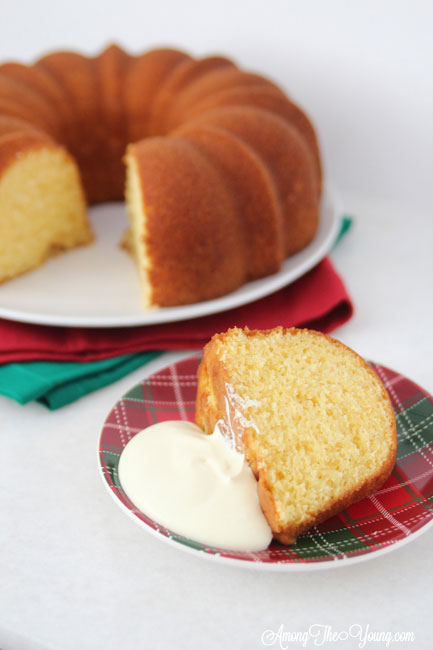 My siblings and I have always LOVED pound cake because my mom makes such a fabulous one (it's her Cinnamon Sour Cream cake and WHOA), but this egg nog pound cake is right up there. Again, it's just so moist and delicious that it's hard to say no!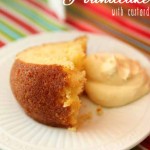 Print Recipe
Egg Nog Pound Cake
Ingredients
Eggnog Pound Cake
1

package yellow cake mix

1

c.

eggnog

regular

3

eggs

1/2

c.

butter

softened

1

tsp

nutmeg
Custard:
1/2

c.

sugar

2

TB

cornstarch

1/2

tsp

salt

2

c.

milk

2

eggs

slightly beaten

2

tsp

butter

2

tsp

vanilla

1

c.

whipped cream
Instructions
Egg Nog Cake:
Mix all ingredients together on low for 30 seconds, then on medium for 2 minutes.

Pour into a fluted pan.

Bake at 350 for 40-45 minutes.

Cool for 10 minutes before removing from pan.
Egg Nog Custard
In a saucepan, combine sugar, cornstarch, and salt.

Gradually stir in milk.

Bring to a boil over medium.

Boil for 1-2 minutes, stirring constantly.

Stir a small amount of hot filling into egg yolk; return all to pan while stirring constantly.

Bring to a gentle boil; stir for 2 more minutes.

Remove from heat; stir in butter and vanilla.

Cool for 15 minutes.

Fold in whipped cream.

Store in the refrigerator.

Serve with egg nog pound cake.
So tell me – are you an Egg Nog fan?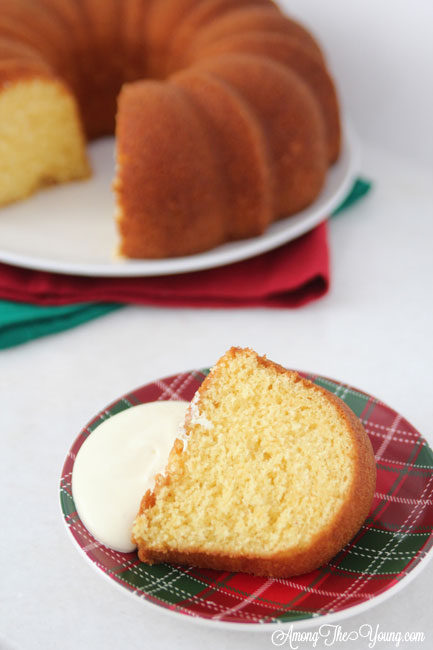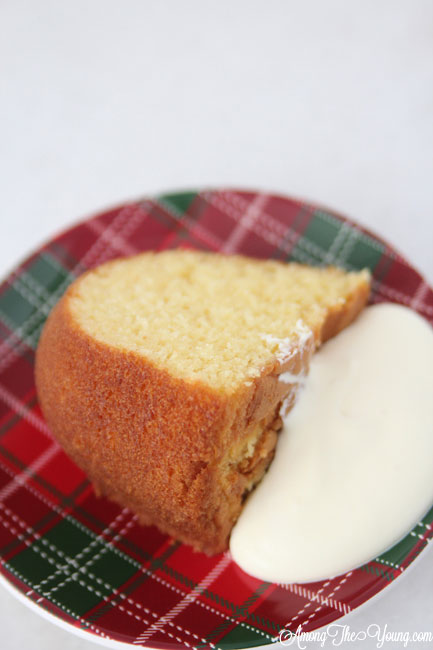 If you love Egg Nog, you'll love these other recipes:
Egg Nog Cookie Bars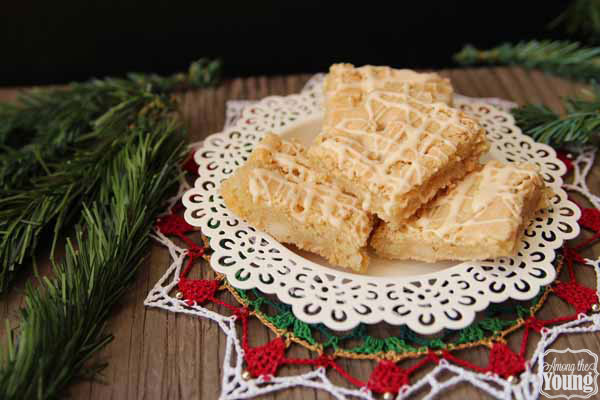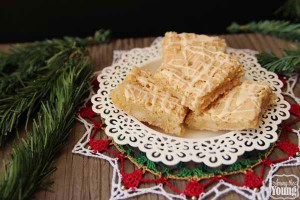 Egg Nog Cupcakes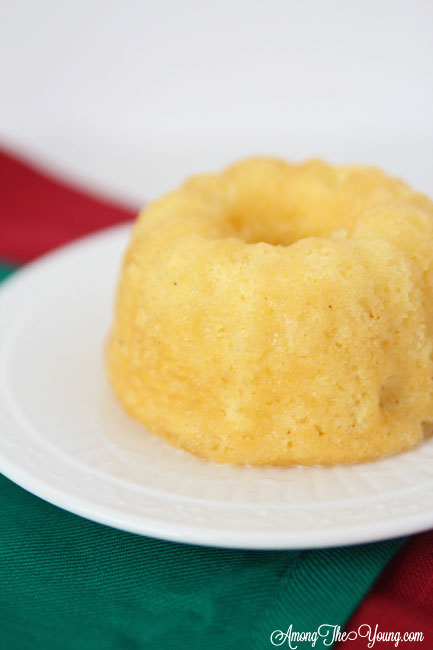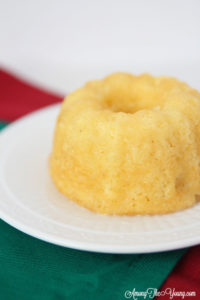 Egg Nog Tiramisu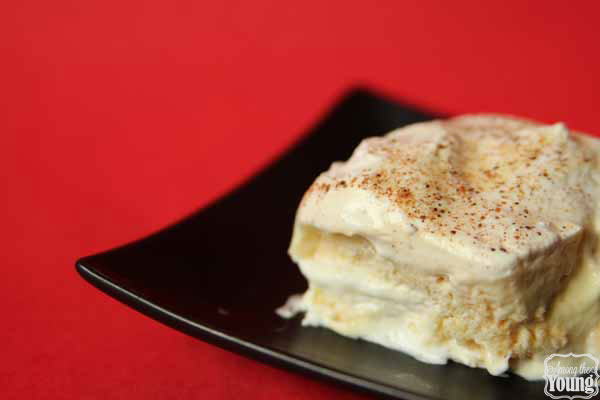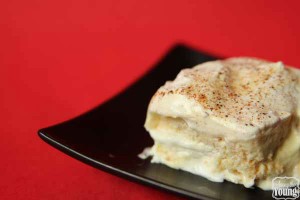 I'm a sucker for bundt cake pans – If I could have a room for all my kitchen supplies, I'd be in heaven. These are a few of my favorite pans and baking essentials for this cake: