I love peppermint and I love cheesecake – so a peppermint cheesecake cake was an obvious choice! I used a white cake for my peppermint cheesecake cake, but you could use a chocolate cake and be in good shape! This peppermint cheesecake cake is sure to be the hit at your next event!
I love peppermint and I love cheesecake, so a peppermint cheesecake cake simply makes sense.
Peppermint Cheesecake Cake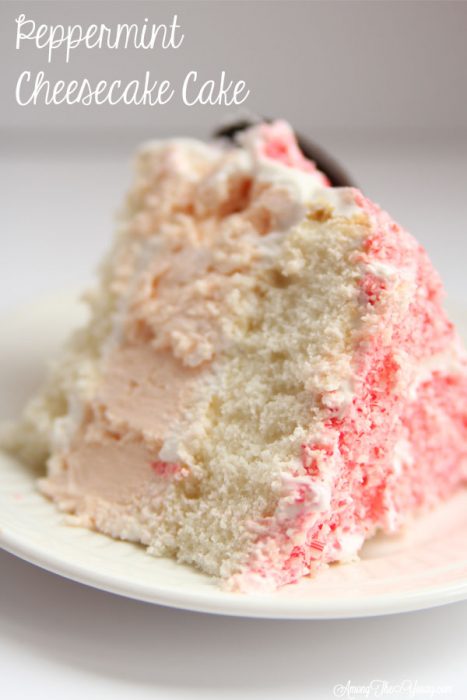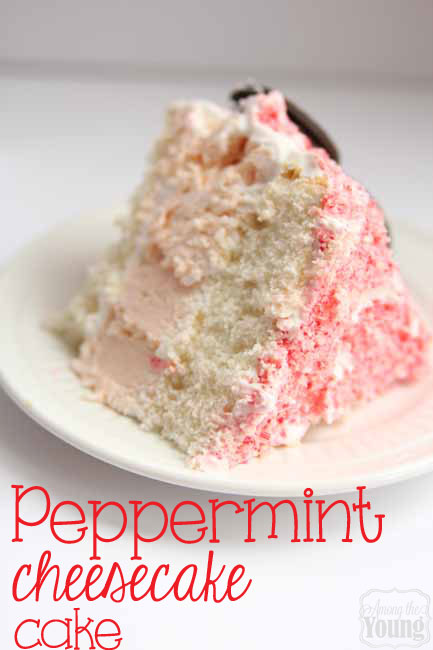 It's funny because as I was making this cheesecake I was reminded of the first time I ever made a cheesecake.Ironically enough, it actually WAS a peppermint cheesecake (not this one) and it was a nightmare. I was SUCH a rookie I didn't know that the cream cheese needed to be softened – have you ever tried beating cold cream cheese? Nightmare. Also, I used my whisk attachment instead of the paddle attachment. Basically – this first peppermint cheesecake was a hopeless disaster. Plus, the middle was under-cooked. It was an utter fail.
Somehow people still ate it and told me it was delicious. What wonderful, beautiful liars.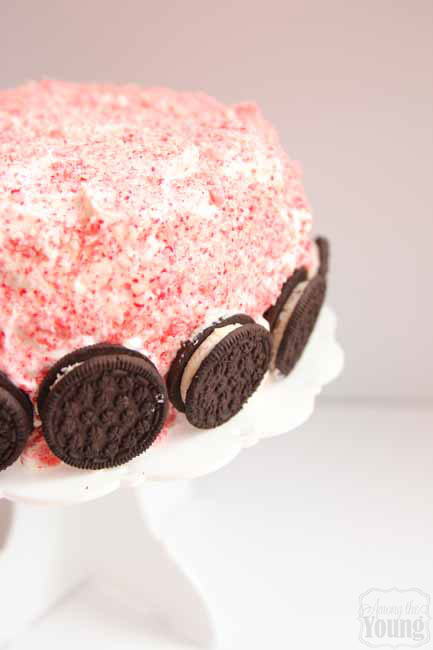 Here we are, several years later and I've definitely learned a thing or two about cheesecakes. These days I can usually cook the middle. Bless my heart.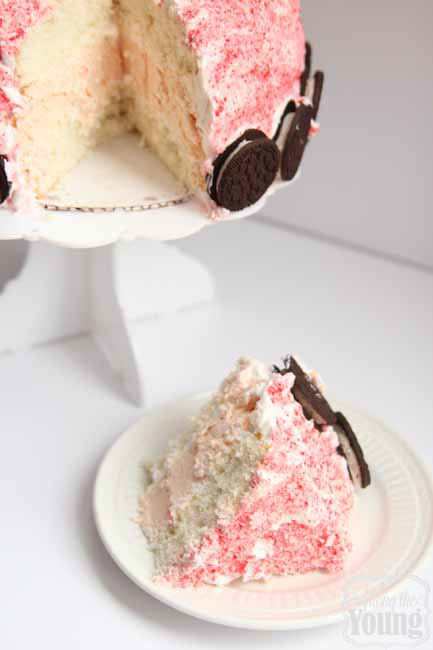 The white cake was a tough call – I easily could have done a chocolate cake. I wasn't disappointed. The white cake was subtle addition and it made the peppermint flavor the star of this peppermint cheesecake.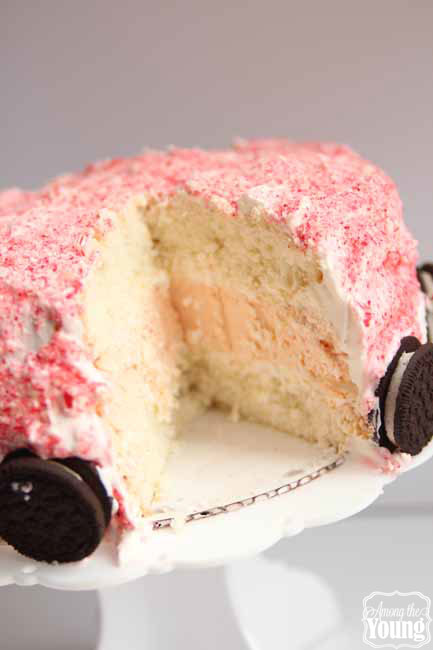 My favorite part of this cake is definitely the crushed peppermint. (Plus, the
Trader Joe's Peppermint Joe-Joes
on top – those things are my kryptonite!)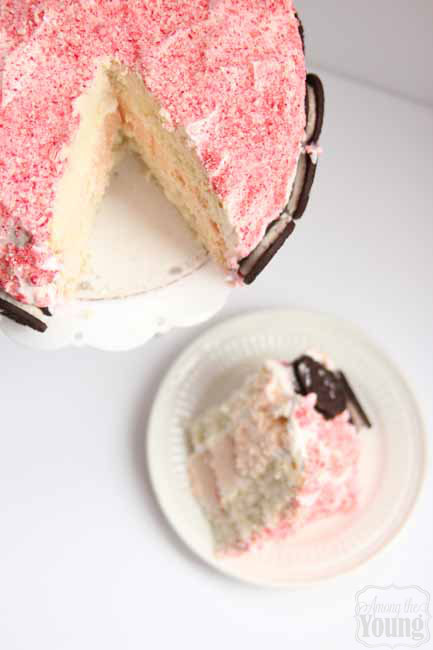 Peppermint Bark Cheesecake Recipe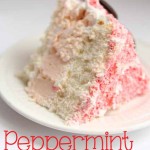 Peppermint Cheesecake Cake
Ingredients
Cake:
White cake recipe or a boxed white cake
Cheesecake:
20

oz

cream cheese

room temperature

3/4

C

sugar

1/2

TB

vanilla extract

1/4

tsp

coarse salt

2

large eggs

1/2

C

sour cream

1 - 1/2

c.

crushed peppermint
Frosting:
Pastry Pride

1 - 2

tsp

peppermint extract

Crushed peppermint

Peppermint Joe-Joe's

for decoration
Instructions
Cake:
Cook box mix according to instructions on the box
Cheesecake
Preheat oven to 325 degrees.

Set water to boil.

Using an electric mixer, beat cream cheese on medium until fluffy, scraping down side of bowl.

Gradually add sugar, beating until fluffy.

Beat in vanilla extract and salt.

Beat in eggs, one at a time, scraping down side of bowl after each addition.

Beat in sour cream. Fold in crushed peppermint.

Cut parchment paper in a circle and line the bottom of the cheesecake pan.

Wrap bottom half of pan in foil – Do this TIGHT – no one wants water in their cheesecake!

Pour in filling; place in a roasting pan.

Pour in boiling water to come halfway up side of springform.

Bake until just set in center, about 45 minutes.

Remove pan from water; let cool 20 minutes.

Run a paring knife around edge; let cool completely.

Remove outer ring of cheesecake pan, but leave metal bottom.

Wrap in plastic wrap and freeze.
Assembly
Place one layer of cake on cake stand.

Frost top with a thin layer of frosting.

Remove cheesecake from freezer, unwrap, and remove metal bottom of the pan, then peel off parchment paper.

Place cheesecake layer on top of the cake.

Place top layer of cake on top of the cheesecake, and coat entire cake with a layer frosting.

Top with crushed peppermint or any decoration of your choosing.

Refrigerate until ready to serve.
Candy Cane Desserts
Chocolate Peppermint Mallow Stars: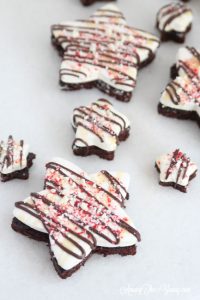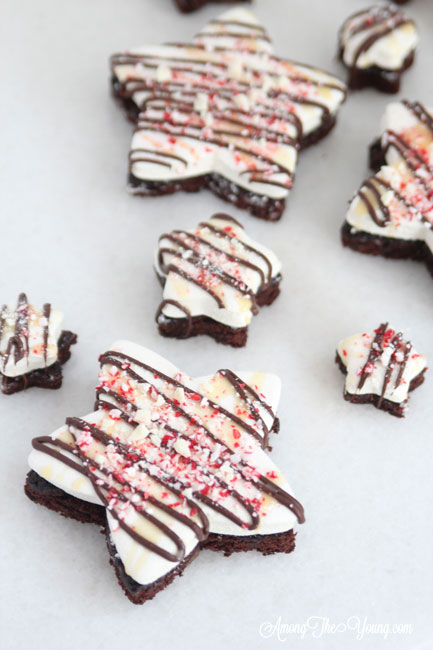 Peppermint Brownies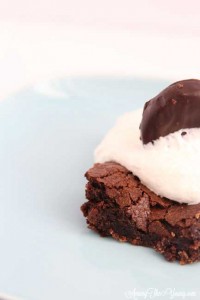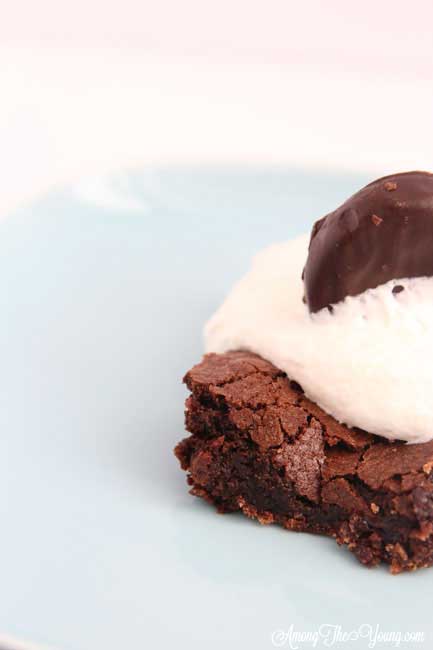 Frozen Peppermint Pie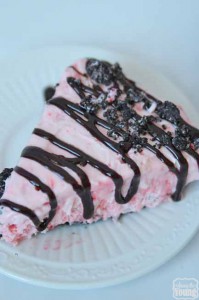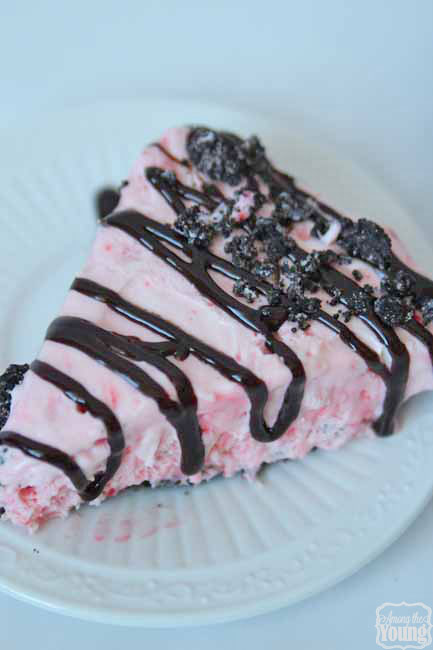 Peppermint Cupcakes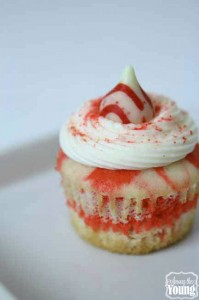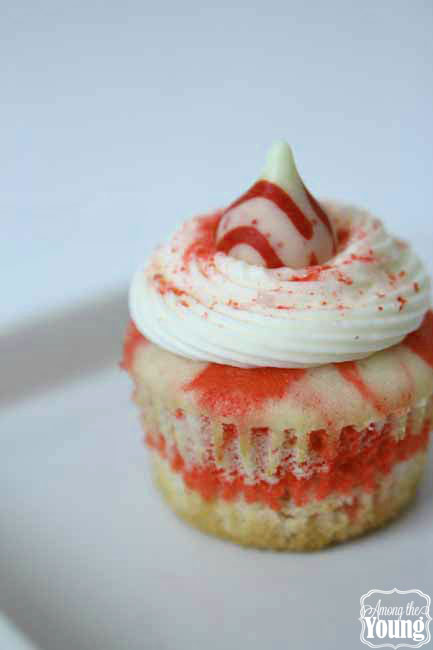 Peppermint Fondant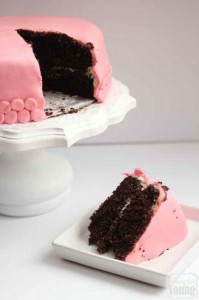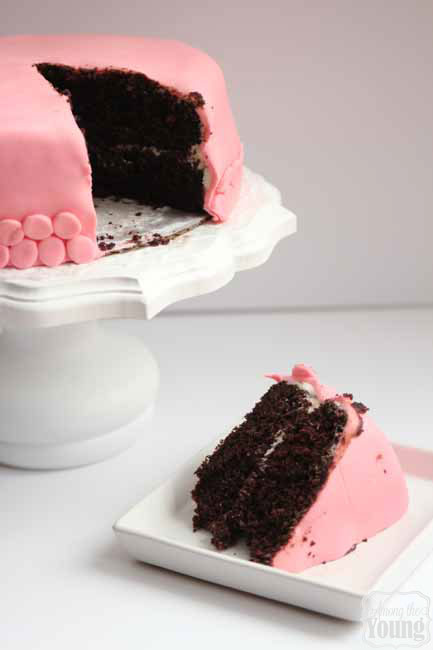 Peppermint Truffle Cupcakes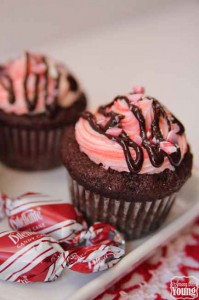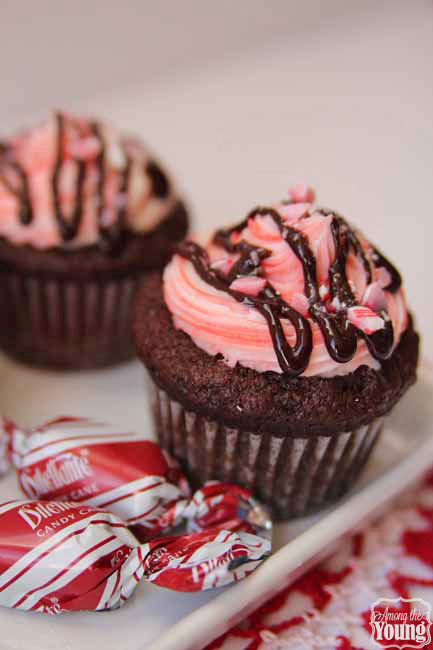 Peppermint Angel Food Cake