Peppermint angel food cake – pretty straight forward and super delicious.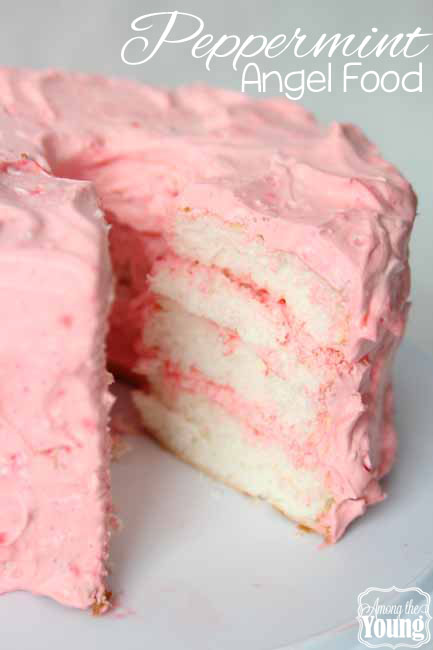 You might look at my recipe below and think, "Kaylynn, are you kidding me?" I mean, it's an angel food cake with peppermint whipped cream. Not a whole lot to it, but this recipe has some sentimental value to it. I worked with a very dear friend at Hillcrest – she made it a few years ago and I fell in LOVE with it. Mostly, I loved that it wasn't super difficult. And again, I love peppermint.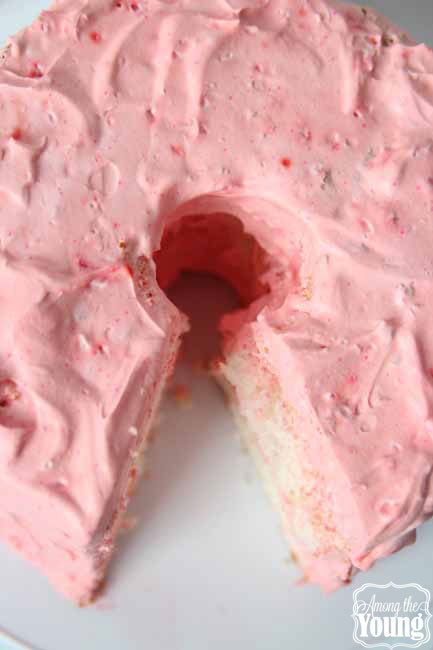 My friend left this life almost a year ago and as I was whipping up this cake I couldn't help but feel a little emotional.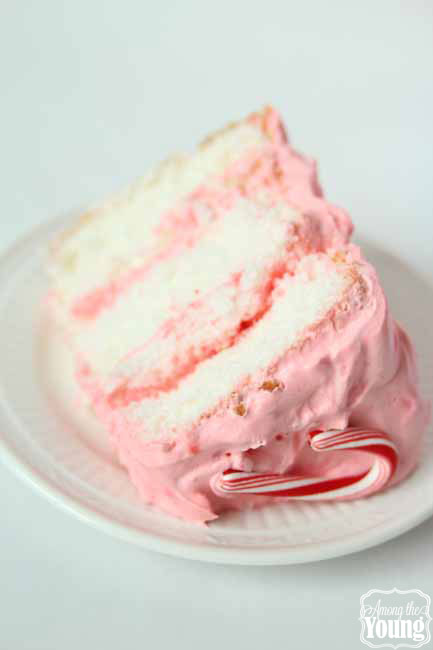 So no, this cake isn't the most amazing, original cake you'll ever put in your mouth, but it was fun to make and reminisce about my sweet friend.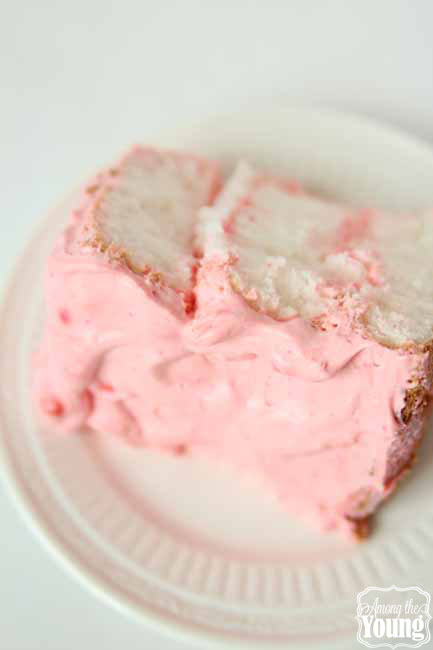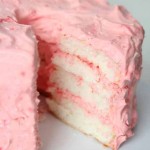 Peppermint Angel Food Cake
Ingredients
1

large angel food cake

2

c.

whipped cream

2

drops

red food coloring

2

peppermint sticks

10

small candy canes

for decoration
Instructions
Cake:
Prepare cake according to box mix instructions
Frosting:
Whip cream until stiff.

Add sugar to sweeten.

Stir in crushed peppermint sticks and food coloring.

Slice cakes into three layers.

Spread flavored whipped cream in between each layer and on top and sides of cake.

Garnish individual servings with a small candy cane.