Top Utah fashion blog, Among the Young, features the most amazing non maternity clad and cloth dress that works with or without a bump! Read more for all the info!!
In case you were curious, dresses (and donuts) are my love language. This Clad and Cloth dress has my whole heart.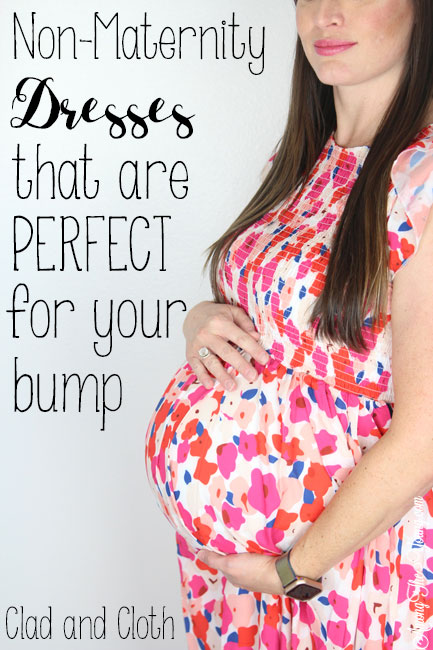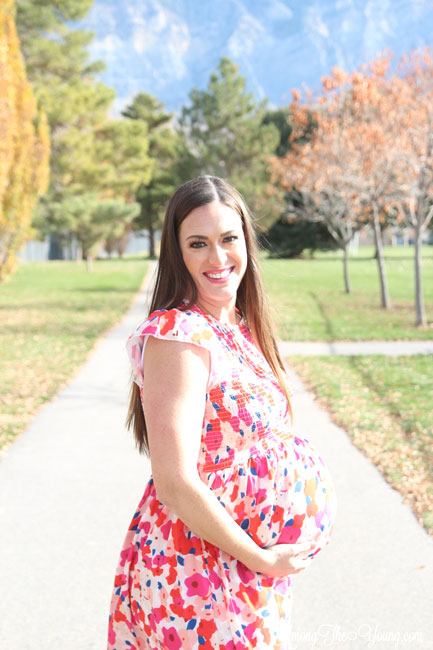 I'm always up for an amazing, bright piece of clothing, and this Clad and Cloth Van Gogh dress DELIVERS!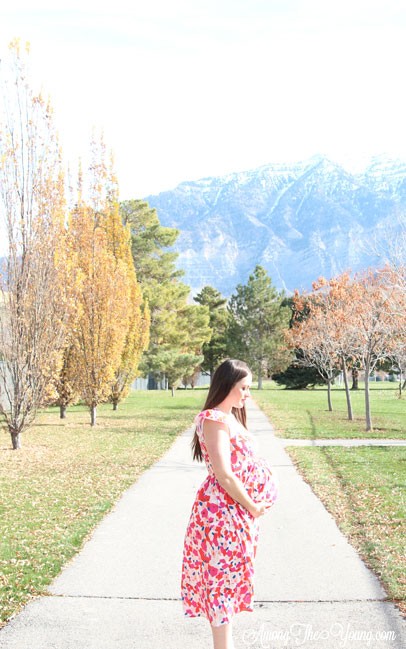 Where is the best place to buy non maternity dresses?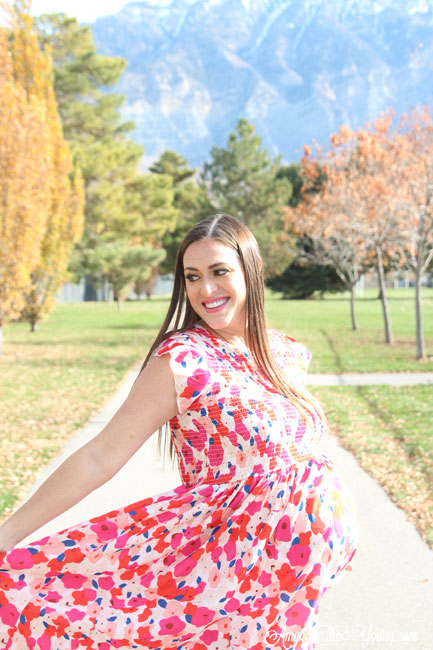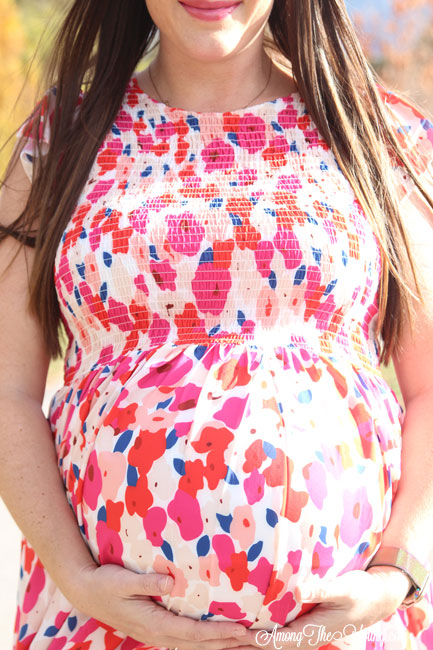 Clad and Cloth is KILLING it in their dress department. Literally – as I was trying on dress after dress after dress that ALL WORKED with a bump …. I had to narrow it down. I mean, Kaylynn can only write so many blog posts about how amazing Clad and Cloth is.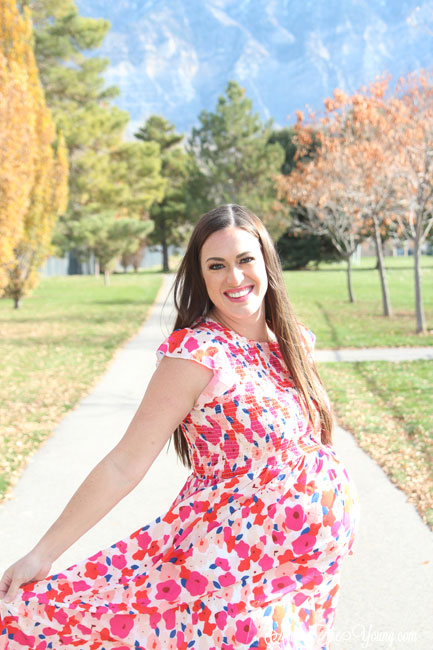 Moral of the story: this Clad and CLoth dress is perfection. But if it's not your style, there were 10 other dresses that would've been bump and non-bump friendly. Legit!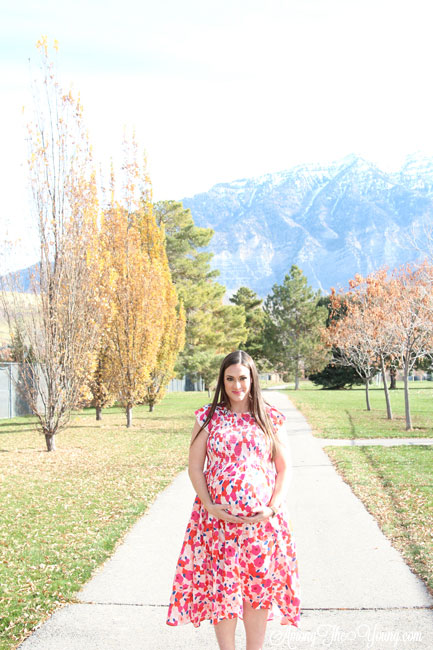 Why should I not buy maternity clothes?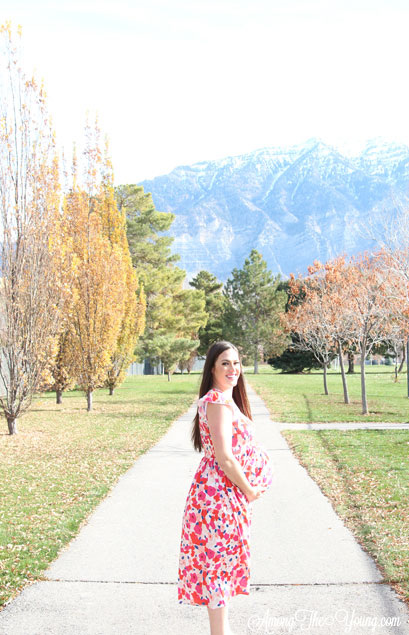 Don't get me wrong – I'm not saying you SHOULDN'T buy maternity clothes. Some items are necessary (*maternity pants…ahem*). But, to me, it simply doesn't make sense to have an entirely separate wardrobe for only 9 months. Most things in your closet SHOULD work with or without a bump. Sure, you're not going to wear that skin-tight, non-stretch dress for a hot second, but you should have some fun stretchy tops and dresses that will work no matter what.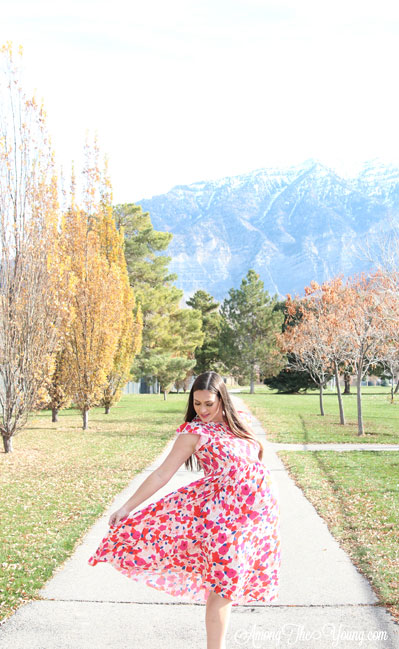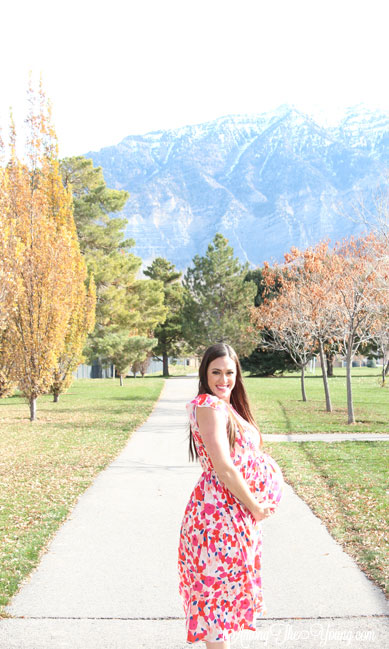 Hopefully that makes sense. I am in NO WAY "anti-maternity" clothing …. I think I just want to get the most out of my clothes and not spend a bunch of money on a pointless, 9 month wardrobe.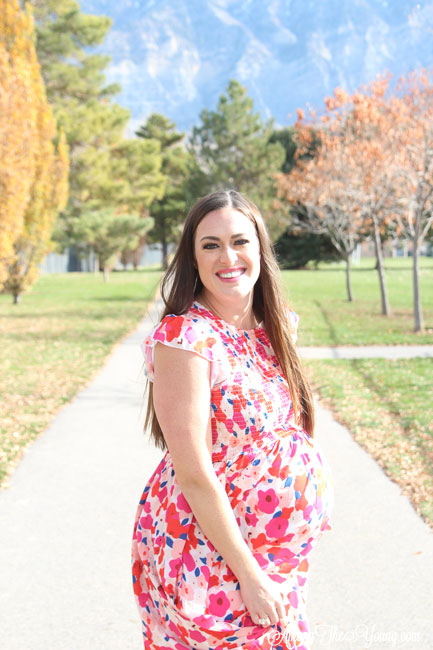 That's why I started this Non Maternity series. It was fun to shop and find the dresses that would totally work with a bump or without a bump. (Some of my favorites are here, here, and here – can you believe these were taken almost 6 years ago?!)
ANYWAY – I digress. I should tell you why this Van Gogh dress is my newest obsessions – because it IS.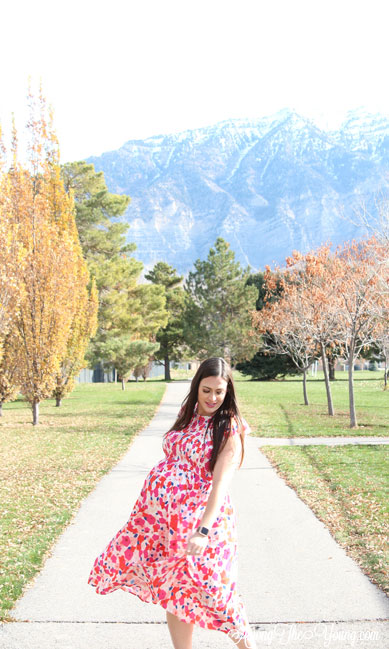 It is lightweight, and the flutter sleeves are so fun – perfect for summer or pairing with a cardigan. (I have totally done both and have been very comfortable!)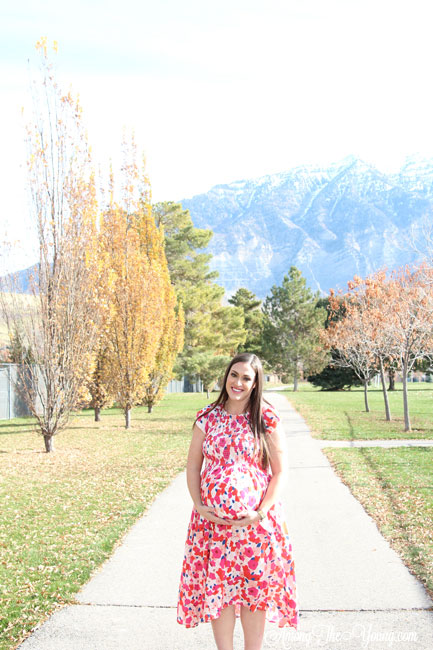 Once again, though, the absolute STAR of this outfit is the SMOCKED BODICE. I will go to my grave saying that whoever started the smocked chest trend deserves a freaking Nobel prize. It doesn't matter if you're well-endowed or tiny up top – smocking looks and fits AMAZING on everyone.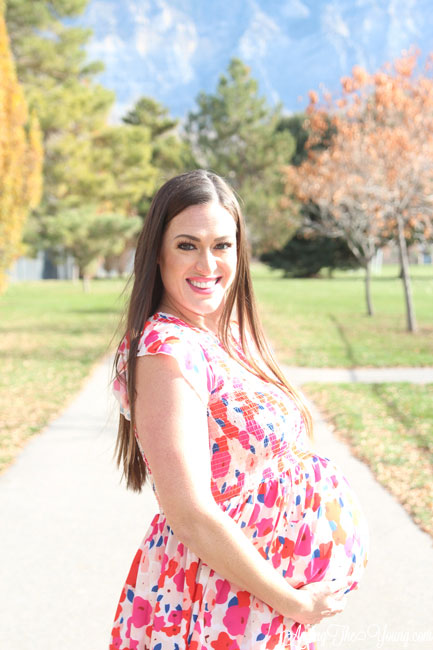 And doesn't it feel amazing to know you can wear this amazing dress when you're pregnant AND when you're not? Maybe that just gives me warm fuzzies ….