Top Utah fashion blog, Among the Young, features the best non maternity Clad and Cloth dress – because no one wants to buy a dress that only fits for nine months! Click here now for all the info!!
This Clad and Cloth dress has been on repeat for the past several weeks as baby's due date rapidly approaches!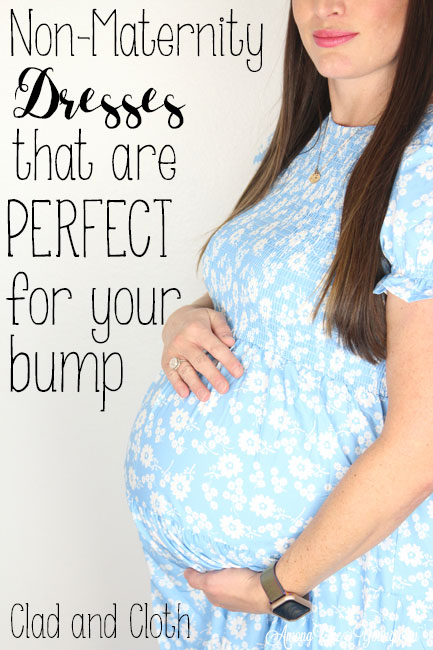 So here's the thing…. if you've been around for awhile, you'll remember my Non Maternity posts from awhile back. Welp, here we are, six years and two additional kids later and I'm still on the hunt for awesome dresses that make the "Non Maternity" cut for the blog.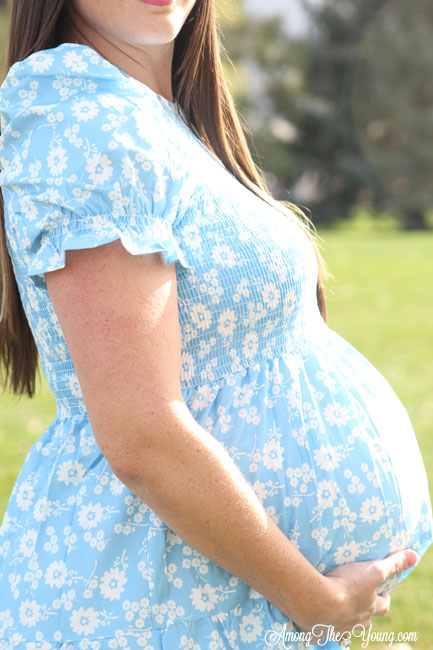 (In case you missed the Non Maternity series, you can see some of my favorites here, here, and here! And YES – I still own and wear ALL of these dresses!)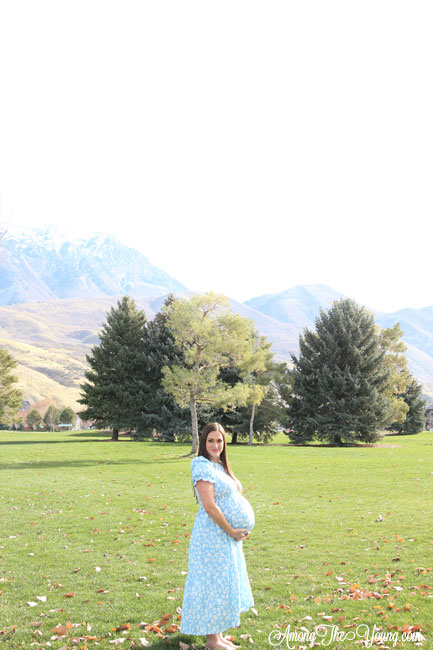 Clad and Cloth
I'm not kidding when I say I must have been hiding under a rock for the past few years. I had never heard of Clad and Cloth until recently and I was totally missing out! They have some of the cutest dresses and lounge sets … I'm literally obsessed.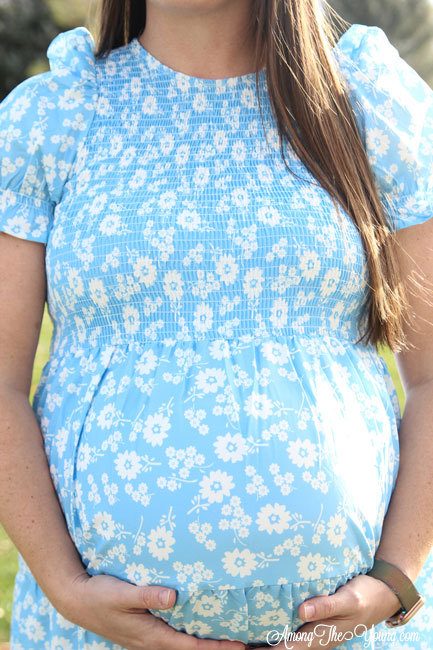 Clad and Cloth Non Maternity Dress
Cue the Ella dress.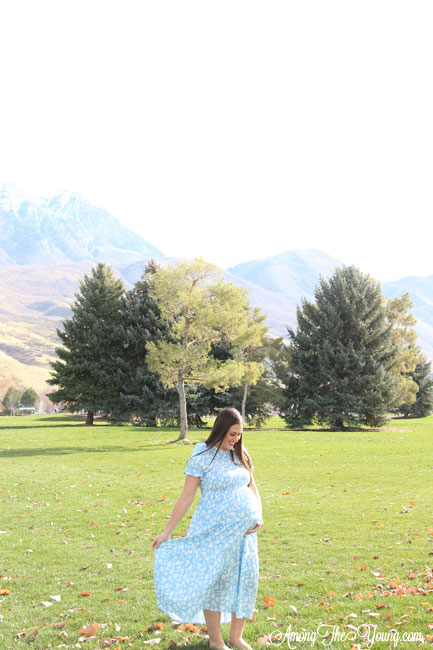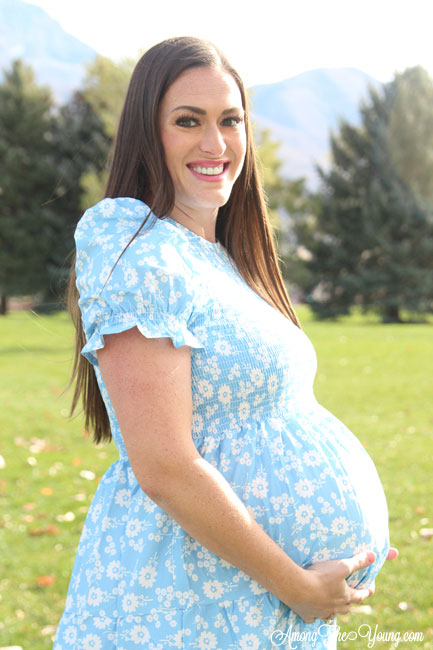 When I saw it on display I didn't think much of it.
Then I tried it on.
And my inner "Anne of Green Gables" was released.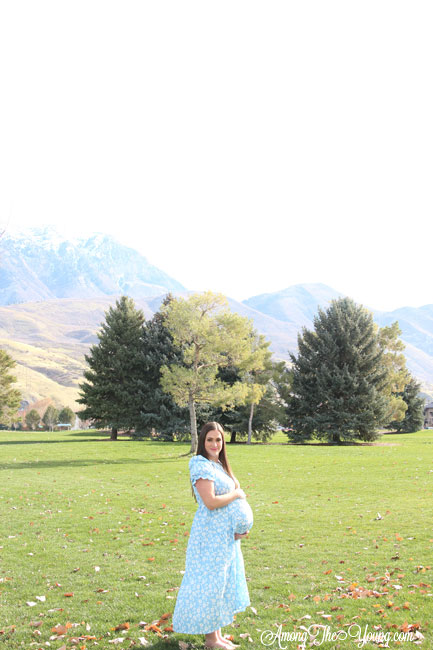 THE PUFF SLEEVES!! Oh, the Puffed sleeves.
I die a little … because
They are magnificent!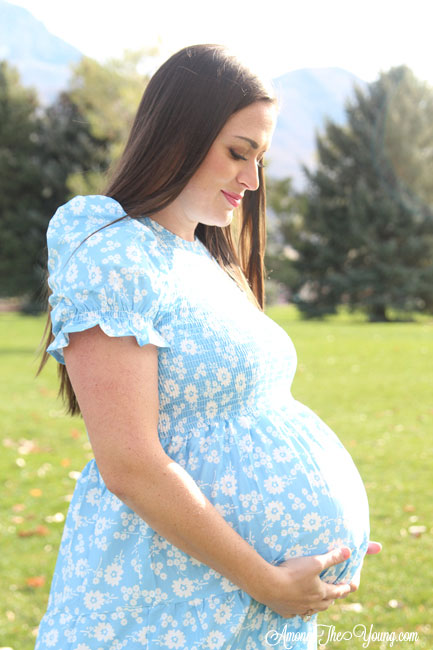 The fabric of the dress is super light-weight and silky. It's the perfect dress for summer of paired with a cardigan for a chillier day.
Did I mention the puff sleeves?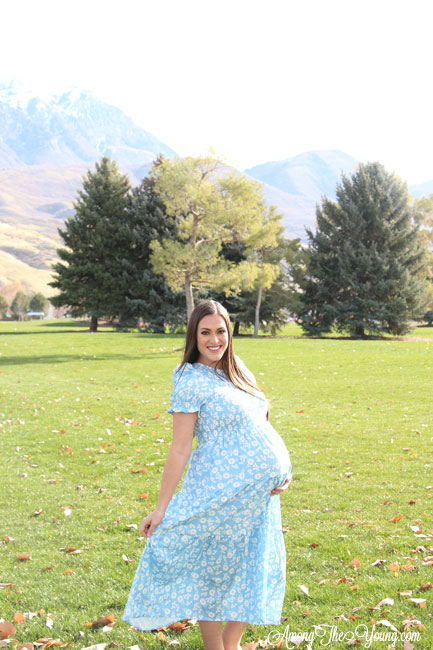 Again – a pregnant woman's best friend? That smocked bodice! It's just SO GOOD and so forgiving – it's literally a game-changer. Obviously this dress isn't mean for someone who's pregnant, it looks amazing on the Clad and Cloth model. But guess what? It fits this pregnant lady like a glove. Perfection, my friends!
I love the layered skirt and the color is so sweet. Really though, this Clad and Cloth dress has been on repeat for the last several days because it's so light and comfy.