Ok guys – this might be my most favorite peanut butter recipe of ALL TIME. This peanut butter fudge is the easiest thing pretty much ever. Trust me.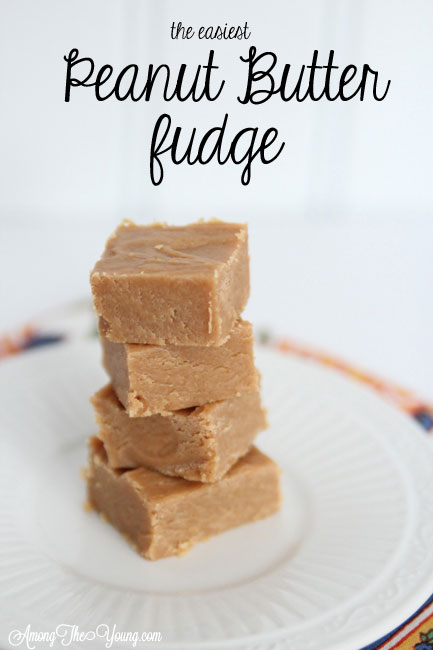 It's common knowledge that I am a total sucker for peanut butter. I have been known to buy a Reese's peanut butter cup, peel off the chocolate, and only eat the peanut butter inside. You can judge me, but it's absolutely delicious!
My peanut butter love runs deep – be sure to check out my peanut butter cake, Peanut butter Snickers ice cream, or Peanut Butter Ice cream cake. It's an addiction I tell you!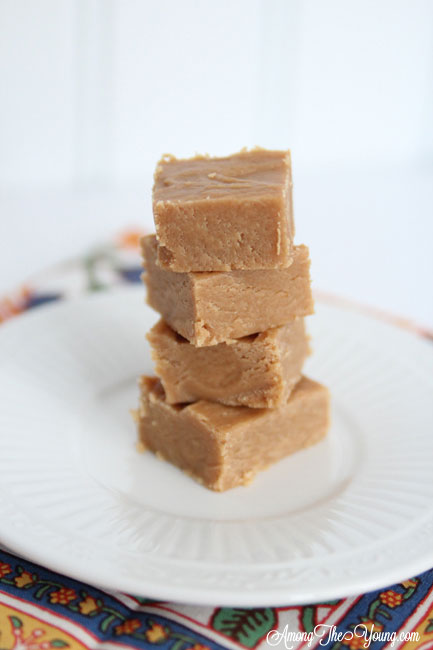 This peanut butter fudge was a discovery a few years ago when I worked as a special education teacher. One of the paraeducators brought this in to share with our class and I about died. It is SO good. It doesn't have that fake, nasty taste that regular fudge does – this is soft, velvety, and oh-so-smooth it should be illegal.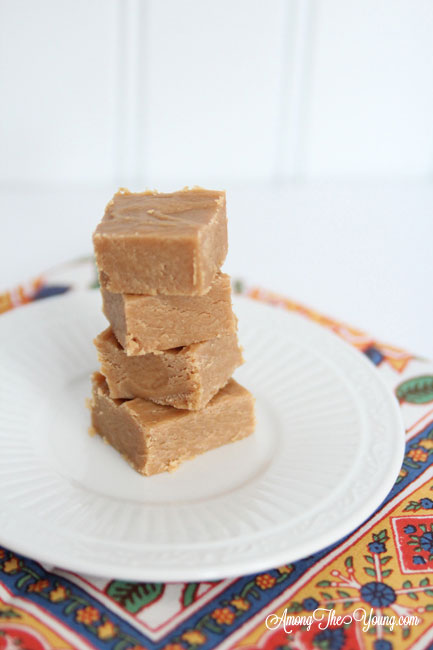 Plus, as a total food snob, you'll trust me if I tell you that it's amazing, right? I love how the "villan" in Ratatouille says, "If I don't LOVE it, I don't SWALLOW!" How true that is. No reason to waste calories on food that's not worth it, right? (By the way, I have an incredible recipe for Ratatouille if you want it!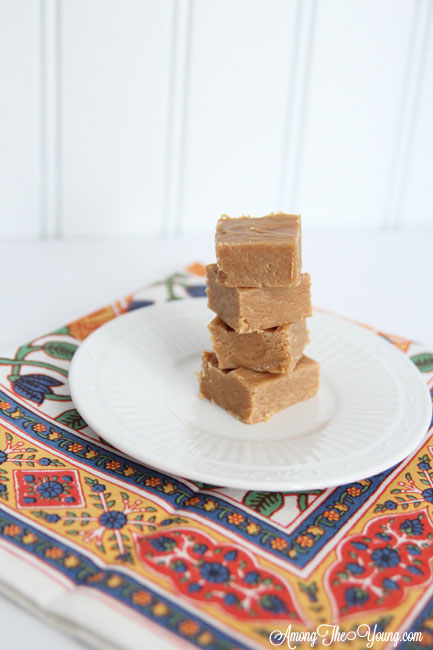 But really and truly, this peanut butter fudge makes means my tear-apart-a-Reese's days are over. Long gone. No more will I desecrate a Reese's peanut butter cup. Instead, I'll make this peanut butter fudge and not share any.
Also, this recipe calls for MINI marshmallows. I was an over-confident idiot the first time I made it and used regular (possibly even jumbo) sized marshmallows. All turned out fine, but there was a minute where I thought I would burn the entire batch of fudge because the huge marshmallows weren't melting. Learn from my mistakes and just use the mini mallows.

Mini Marshmallows
9×13 baking dish
Creamy Peanut Butter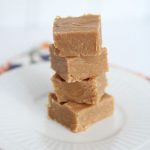 Print Recipe
The Easiest Peanut Butter Fudge
Have you ever wanted to eat the inside of a Reese's? Well, now you can! YUM!
Ingredients
2

Cup

sugar

1/2

Cup

milk

1 1/2

Cup

mini marshmallows

18

oz

creamy peanut butter.
Instructions
Bring sugar and milk to a rolling boil.

Add mini marshmallows and let melt.

Remove from heat.

Mix in peanut butter.

Turn into a lightly sprayed 9x13 pan.

Let cool.