Top Utah lifestyle blog, Among the Young, features the best pie crusts – this one is made with vodka. Click here now for the vodka pie crust recipe!!
Confession: I used to think making pie crusts were hard. Don't get me wrong, there's definitely an art to making a delicious pie crust, but they are not difficult.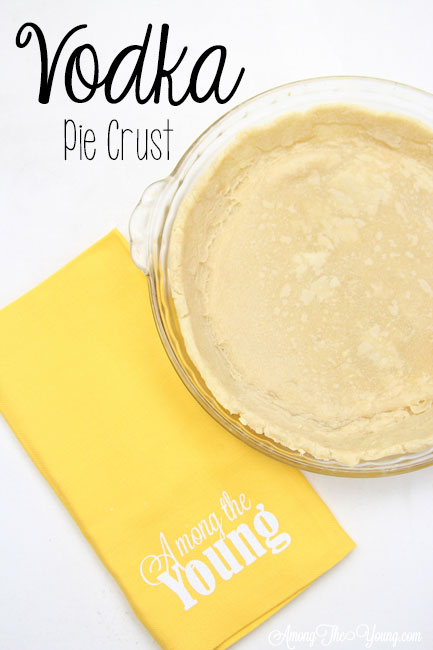 This vodka pie crust recipe was given to me by my Aunt and I'll admit: I was skeptical at first. I mean….VODKA? In a pie crust?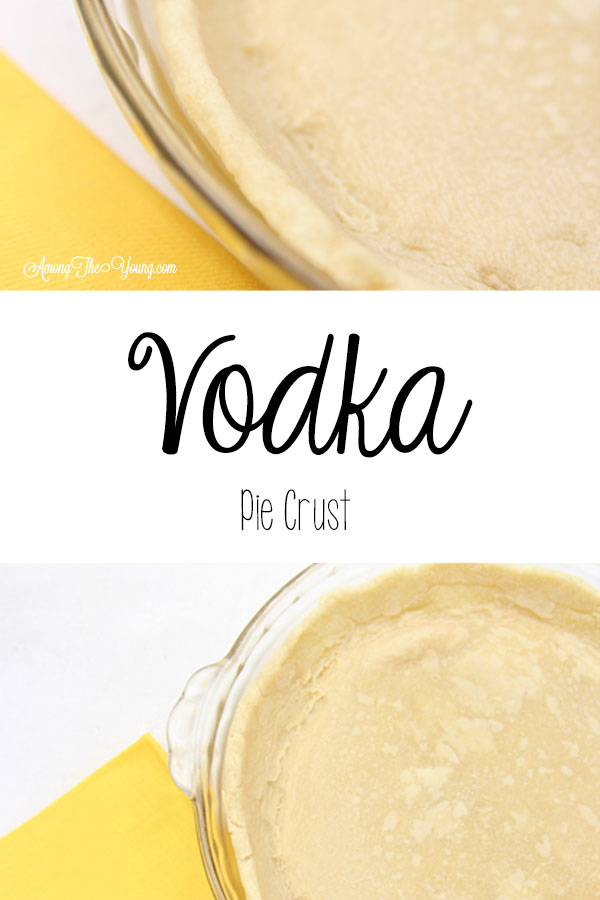 Vodka Pie Crust Recipe
So here's the thing. We've already established that pie crusts are easy. This one is insanely easy and make the flakiest of crusts. The hardest part (for me) was to go and purchase vodka. I'm not much for drinking … can you tell?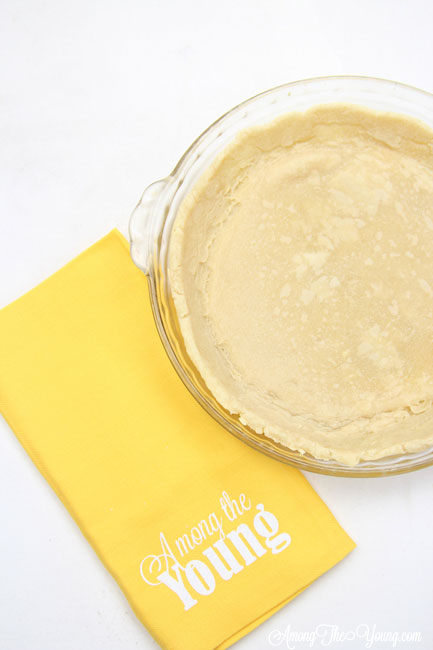 I've made this vodka pie crust recipe dozens of times and I can promise you it works splendidly with my Apple pie, Pecan Pie, and Coconut Cream pie. But really – any pie filling will do!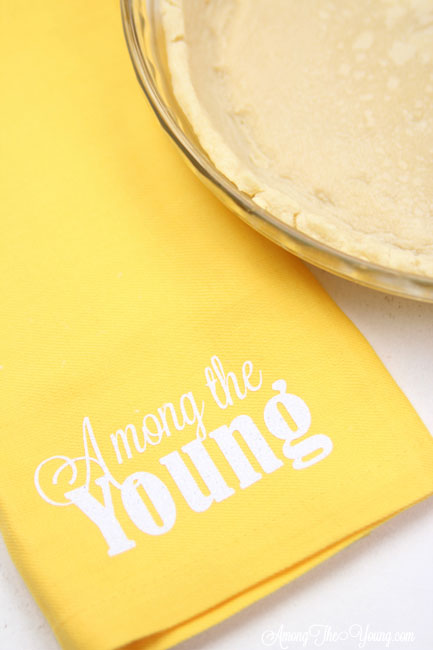 You could also easily use this vodka pie crust recipe with Ashlee Marie's Homemade Pumpkin Pie, Amber's Cranberry Raspberry Pie, or Tonia's Chocolate Pecan Pie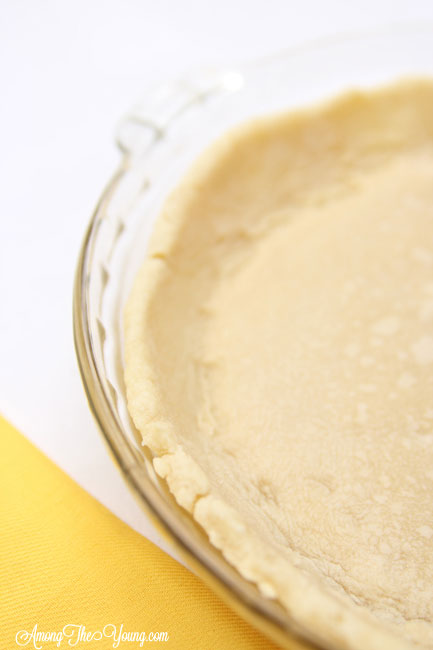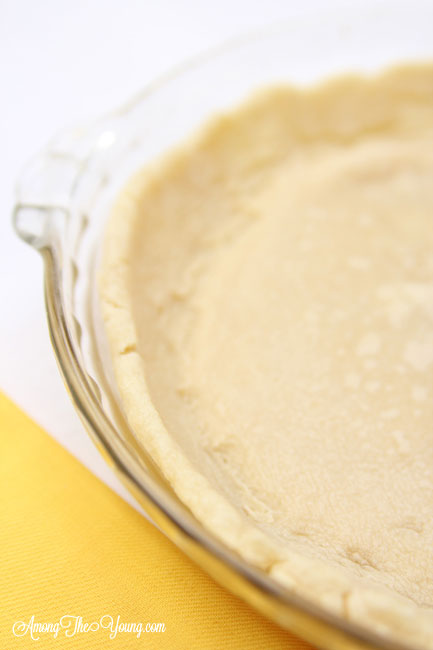 Why add vodka in a pie crust?
Everyone wants a flaky, tender crust when making a pie. So why add vodka? Adding vodka to the dough creates a *moister dough which easier to work with. The ethanol in the vodka stops the gluten in the flour from binding, making for a more tender and flaky crust.
*DISCLAIMER: "MOIST" is fine as long as we are referring to food – not the weather.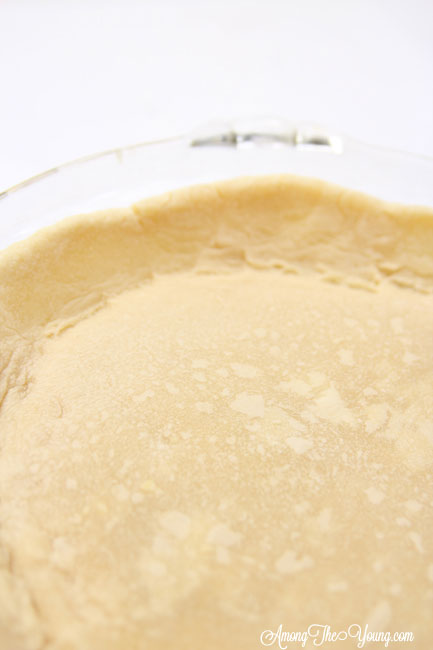 So there you have it – adding vodka creates the flakiness. Plain and simple.
To tell the truth, this dough is sticky, sticky, sticky. There's a reason it needs to chill in the fridge for at least an hour.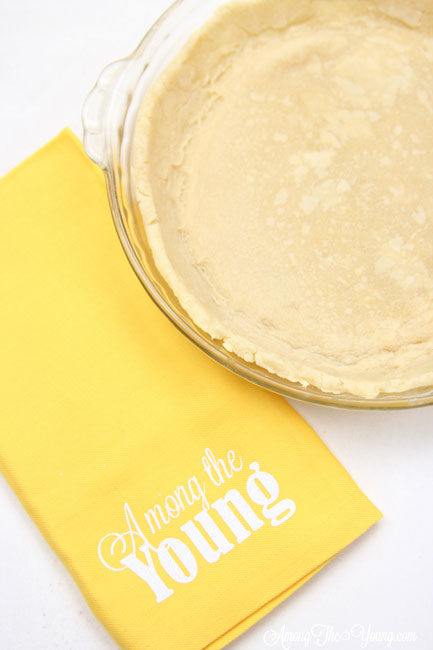 And just so we are clear – you can't taste any vodka and it completely cooks out of a single crust layer. (There's a slight aftertaste if you wanted to do a double crust.)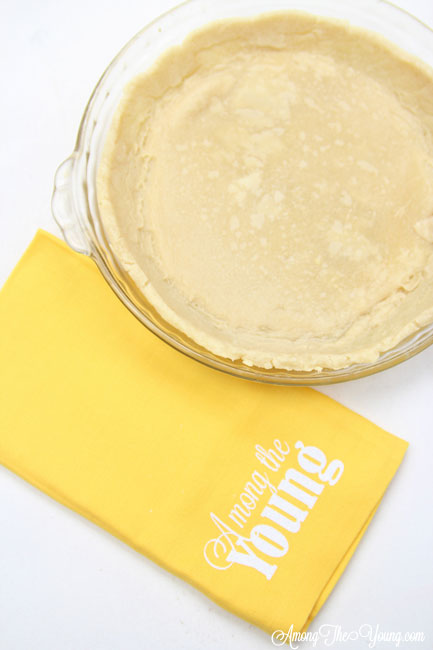 Another tip: This isn't the pie crust I'd recommend if you want to do an intricate design or fancy crust work. I'd say keep it simple – handle the sticky dough as little as possible, and keep it easy.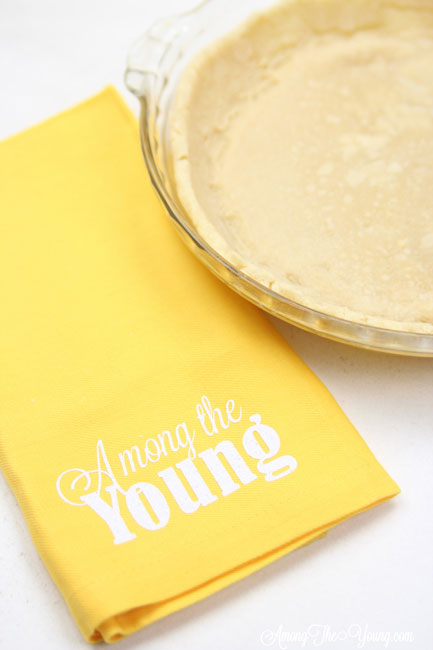 One more tip: Don't eat the raw pie dough. I know, I know …. I'm not that bright. I LOVE raw pie dough – gross, I know. But I accidentally put a scrap in my mouth and it was NOT delicious. Just my two cents.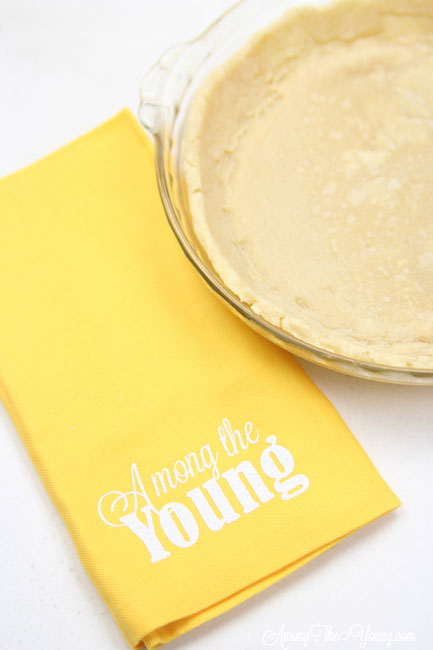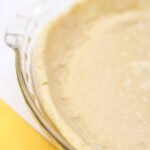 Print Recipe
Vodka Pie Crust
Create a flaky, delicious pie crust with your secret ingredient: Vodka!
Ingredients
2 1/2

cup

flour

2

TB

sugar

1

tsp

salt

8

TB

shortening

cut into 4 and chilled

12

TB

butter

cut into 1/4 inch pieces and chilled

1/4

cup

vodka

chilled

1/4

cup

ice water
Instructions
Process 1 1/2 cup flour, sugar, and salt in a food process until combined.

Scatter butter and shortening over top.

Continue to process until mixed and begins to form uneven clumps - no floury bits.

Scrape bowl ; add remaining flour

Pulse until mixture is broken into pieces and evenly distributed.

Sprinkle vodka and water over flour mixture.

Press with a stiff rubber spatula until it sticks.

Put each dough on a sheet of plastic wrap and flatten into a 4 inch disk.

Wrap tightly; refrigerate 1 hour.

Before rolling, let soften slightly (approximately 15 minutes)

Roll out - dough will be sticky!

Once dough is in the pie dish, freeze for 20 minutes.

Bake at 500 for 6 minutes with pie weights.

Remove pie weights and bake an additional 5 minutes.

Fill with desired filling. Refrigerate.

*IF you wanted to use this vodka pie crust recipe for a savory pie, do not pre-bake the crust. Place filling into an unbaked pie crust and bake it all until cooked through.
Supplies used:
NOTE: I used a cloth mat to roll out my pie crust, but I'm SUPER intrigued by this mat . That may need to be with my next purchases.
Additionally, when you go searching for a "pastry cutter" you are almost ALWAYS referred to something like THIS – I've been there. But let me tell you this: That tool is GARBAGE. The black handles always slide, making cutting your pie dough a serious nightmare. Trust me – get this pastry cutter.
What pie would you pair with this vodka pie crust recipe? Let me know in a comment below!