I'd never tried coconut cream pie. (Sorry to keep beating the same old bush, but do you remember the chocolate pie?! Yeah, it's that good, so growing up I never branched out.) I hear that two of my aunts make a mean coconut cream pie, but I wouldn't know. I'd never needed the best coconut cream pie recipe.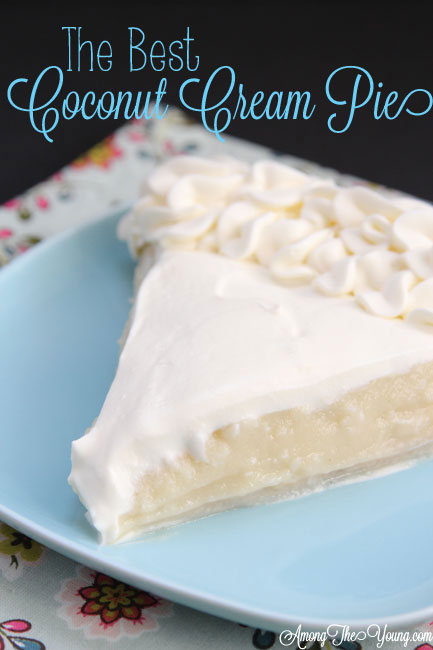 Then I got married, and guess what? Handsome HATES chocolate. So no chocolate pie for him. Who is he anyway? Until recently we both thought there was chocolate in Pecan pie – so we didn't like that pie either. Handsome would tolerate apple pie – it's pretty dang good.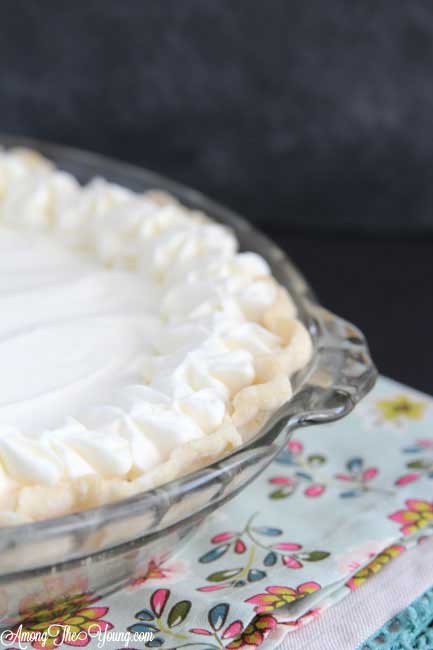 So what does he like? Coconut Cream Pie. He LOVES coconut cream pie. It's his favorite. I scoured Pinterest to find a great recipe, but nothing came close to his mom's recipe. It's the BEST Coconut Cream Pie recipe. So I begged for it. (And guess what? It's pretty easy! SCORE!)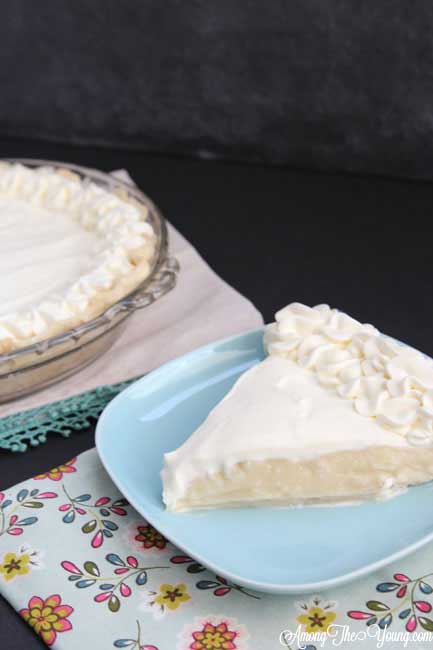 Looking at the recipe, this pie is simple – not a lot to it – and I'll admit I was skeptical. Make a custard. Fill pie crust. Eat and enjoy. Simple, but flavorful and ridiculously creamy.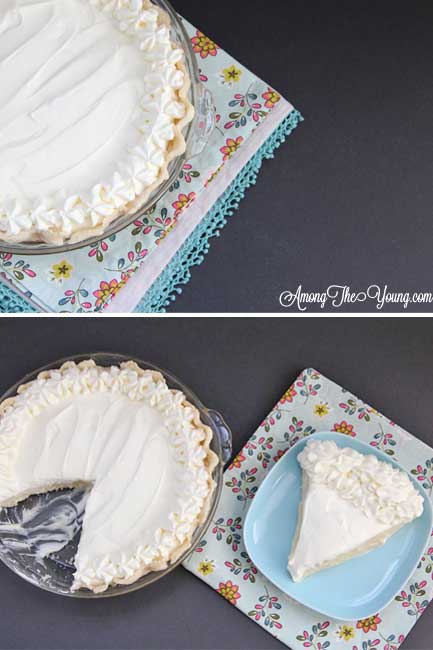 I made. I tried. I loved.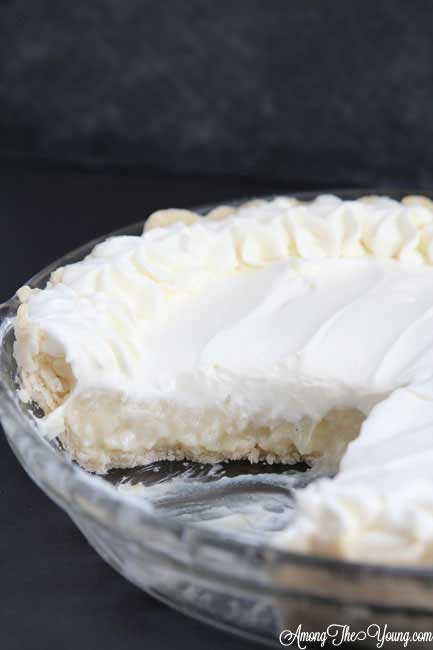 What can I say? For once, Handsome was right. (But I'd still choose Chocolate. Sorry.)
This pie is so creamy, so custardy, and oh so delish – it really is the BEST coconut cream pie recipe. Who knew I loved ALL pies so much?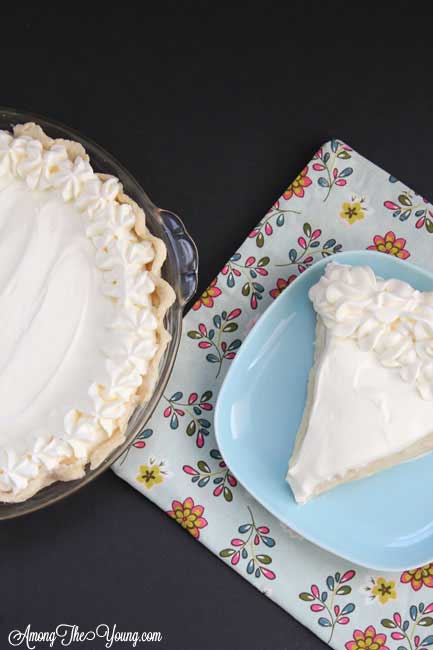 Check out the other pies posted so far…..here's
CHOCOLATE
and
PECAN
– both are ridiculously good.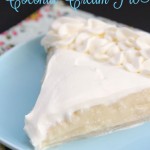 Print Recipe
The Best Coconut Cream Pie
Ingredients
Crust:
1

c.

flour

1

tsp

salt

1/3

c.

shortening

chilled

3

TB

cold water

+ a few drips
Coconut Cream Filling:
3/4

c.

sugar

1/3

c.

flour

1/8

tsp

salt

2

c.

scalded milk

microwave

2

TB

butter

2

tsp

vanilla

1

tsp

vanilla bean paste

2

eggs

well beaten

1

c.

coconut
Instructions
Crust:
Mix flour and salt

Cut in chilled shortening until small clumps form

Sprinkle water over clumps

Carefully knead

Add a few extra drips of water (You do not want a crumbly pie crust!)

Roll out

Place in pie pan

Prick with a fork several times

Place beans or pie weights on the crust

Bake @400 for 8-10 min (or until golden)
Coconut Cream Filling:
Combine sugar, flour, salt, hot milk and butter in saucepan.

Cook on medium until it thickens

Add a few spoonfuls to the beaten egg mixture

Stir constantly

Add egg mixture back to saucepan.

Cook another 2-3 minutes

Remove from heat

Add vanilla, vanilla beans, and coconut.

Fill pie.

Cool in fridge

Top with whipped cream.