This month, in honor of Pie For Ty, I'll be sharing one of my favorite pie recipes every week. Get stoked y'all.
Favorite part of any meal? Dessert. More specifically, PIE. Hands down. No questions asked. I'll eat pie all the live-long-day.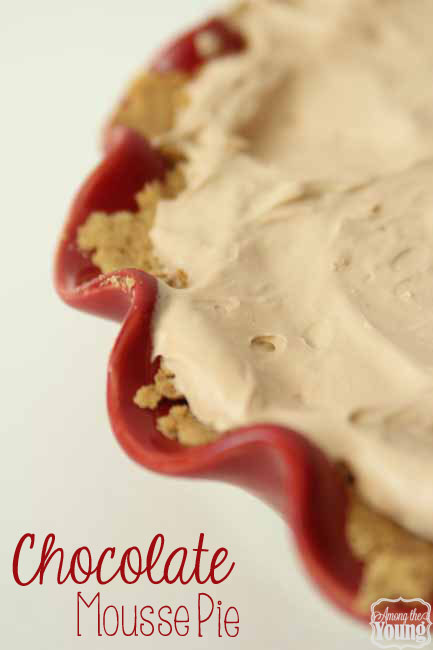 Chocolate Mousse Pie. Ahhhhh. This particular pie was my favorite growing up – actually it still is. My mom would make it and my siblings and I would FIGHT over it. Literally. We'd eat it for breakfast – it disappeared at our house. It was coveted.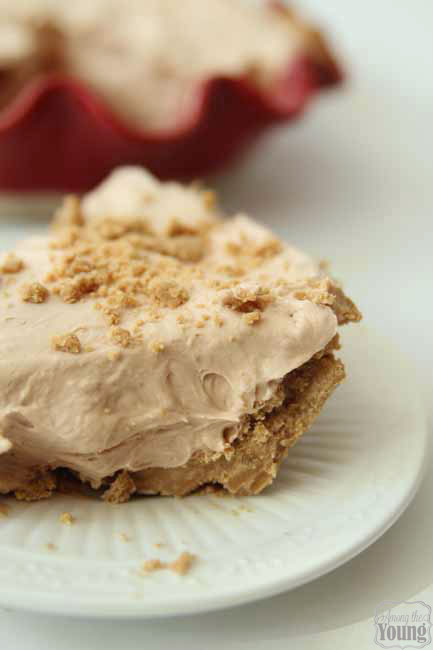 What makes this Chocolate Mousse pie so special? A couple of things. First of all? The graham cracker crust. (*brief pause while I sing my "ode to the crust"*) SUCH a sucker for the crusts. I love crusts SO that I DOUBLE my graham cracker crust. It's amazing. Life-changing even.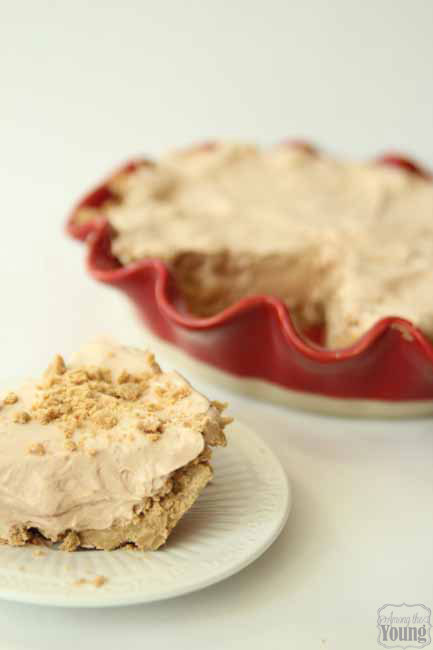 The other thing that makes this Chocolate Mousse pie so special? Raw eggs. I know, I know… it sounds sketchy, but have a little faith and trust in Kaylynn. This is delicious. Don't knock it until you try it. Just sayin.
Plus, the options here are endless. Notice "chocolate chips" up there? Puh-lease. Girl, if you wanted to do peanut butter chips (tried that) or half peanut butter, half chocolate chips (tried that too) you can't go wrong. Feel free to experiment with the crust too. My fav is graham cracker – and again, I double it. But I've done Oreo and that's a party too. No matter what, you'll end up with deliciousness in your mouth. Get creative and have fun!
What concoction are you going to try first??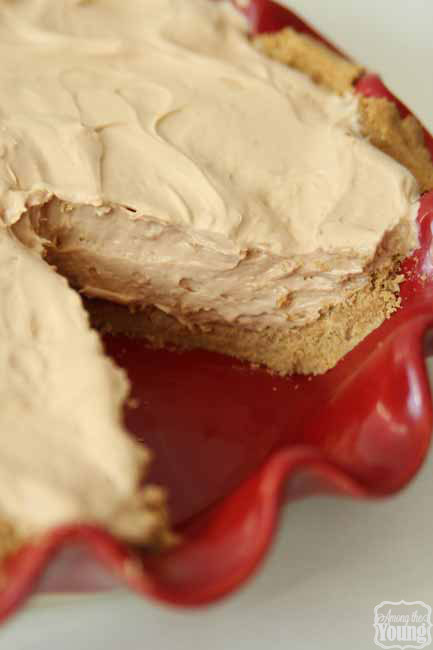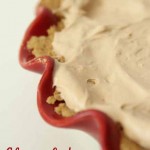 Print Recipe
Chocolate Mousse Pie
Ingredients
6

oz

chocolate chips

8

oz

cream cheese

1/2

c.

sugar

1

tsp

vanilla

1/4

tsp

salt

2

eggs

SEPARATED

1/4

c.

sugar

1

c.

whipped cream
Instructions
Beat cream cheese, sugar, vanilla, and salt until smooth.

Add in melted chips.

Add egg yolks to the cream cheese mixture one at a time.

Put in the refrigerator.

In another bowl, beat egg whites and sugar until stiff.

Add whipped cream.

Fold whipped cream mixture into the chocolate mixture.

Pour into a crust and chill until firm.
This post was originally featured on WHITE PLUM's blog.