Usually pies mean a ton of work – not with this press in pie crust recipe!
I'm a HUGE fan of pie. HUGE – I mean, I do have a few pies on my blog (chocolate mousse, raspberry, raspberry cream cheese, apple, pecan… you get the picture).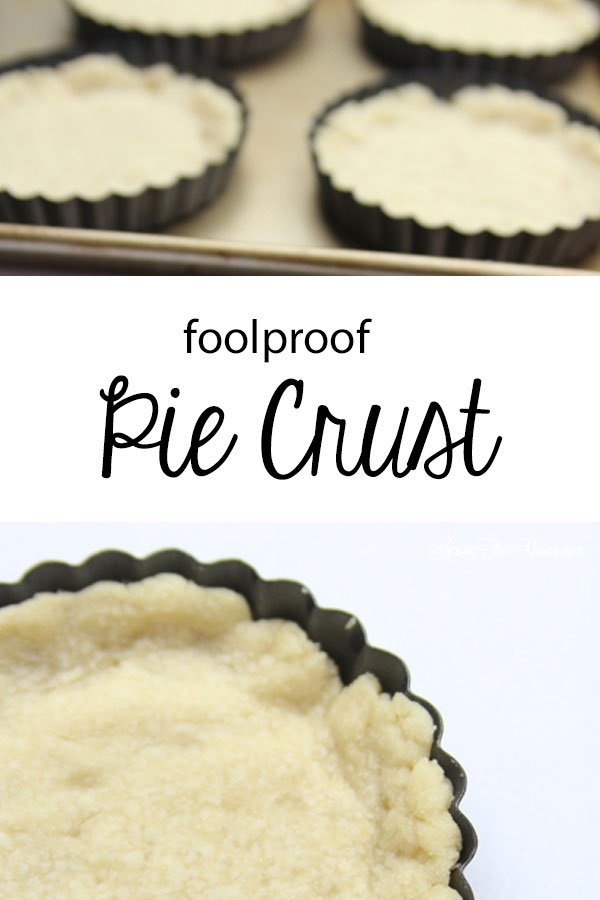 Normally, I opt for my favorite pie crust recipe …. traditional, roll it out, yadda yadda. But sometimes, SOMETIMES – I don't want to roll out a pie crust. Sometimes I want to mix all my ingredients together and slap it in my pie tin.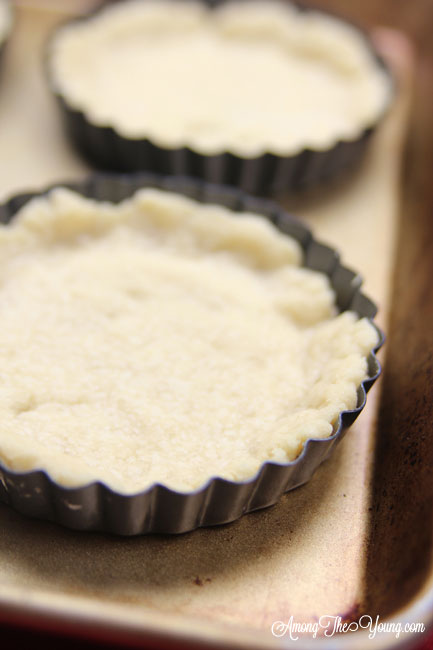 Easy Press In Pie Crust Recipe
Hold up … you're telling me there's a press in pie crust recipe? YES. YES there is. And it's literally fool-proof.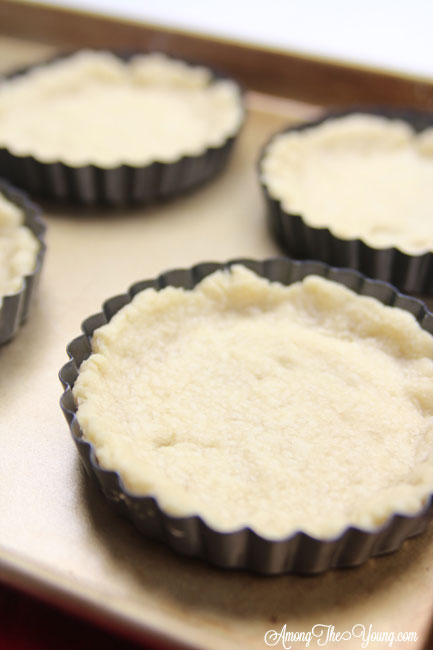 I know what you're thinking – pie crusts are supposed to be HARD to make, right? WRONG! This press in pie crust recipe is a game changer!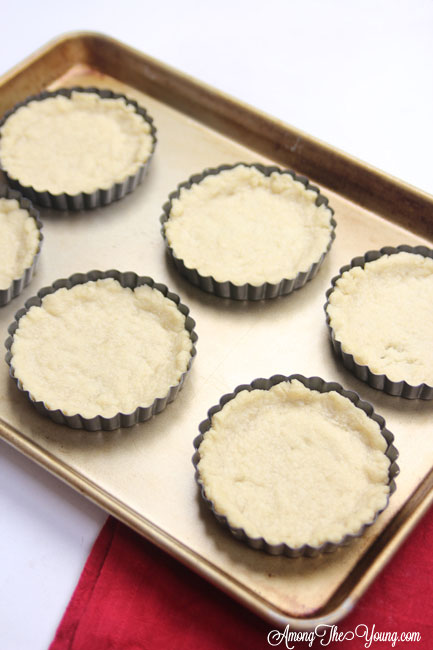 I actually love to make this recipe (not only because it's easy) but because it reminds me of one of my sweetest friends from high school. She was always baking me treats for no reason at all and I gladly accepted. So whenever I make this easy pie crust recipe I think of my friend Ducky and sing some "My Fair Lady."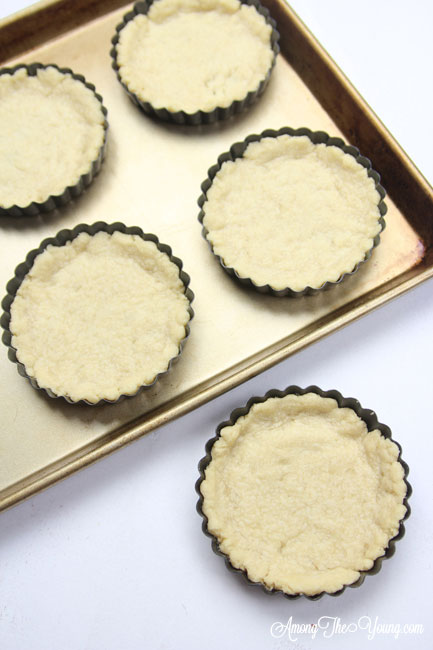 I love to use this particular pie crust recipe for mini tarts. They are such a win for big crowds because I can fill them as tarts, quiches, or pies. Everyone is happy and I didn't have to go crazy in the kitchen.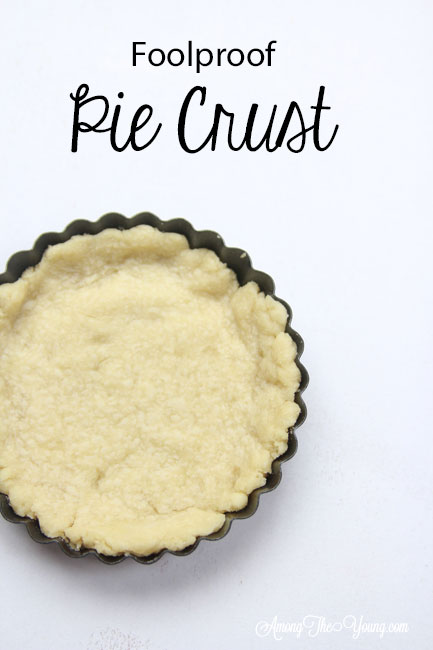 Since they are so small they only take a few minutes to bake and you look like a pie goddess. Thank you press in pie crust recipe.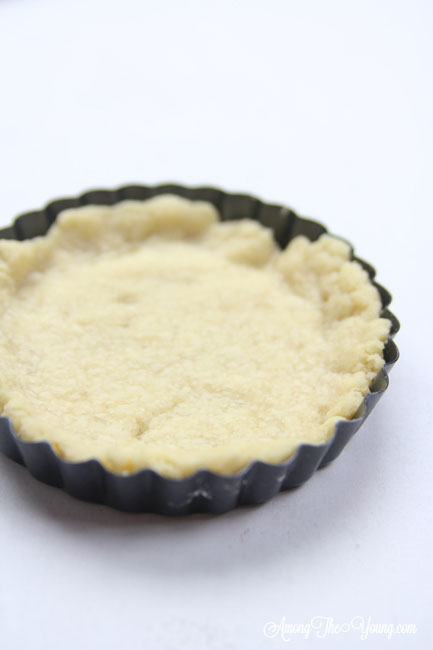 I've always wanted to use these little mini tart tins for Thanksgiving. Think about it. Everyone gets the pie they order… or am I being silly because no one only eats one piece of pie? Yeah … scratch that idea. No one only eats one slice of pie. Silly silly silly ….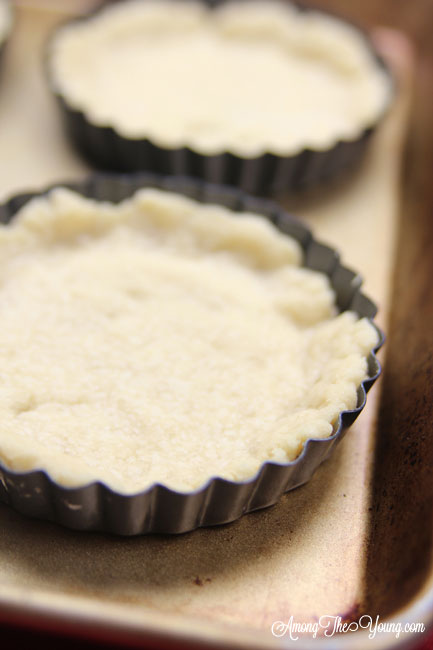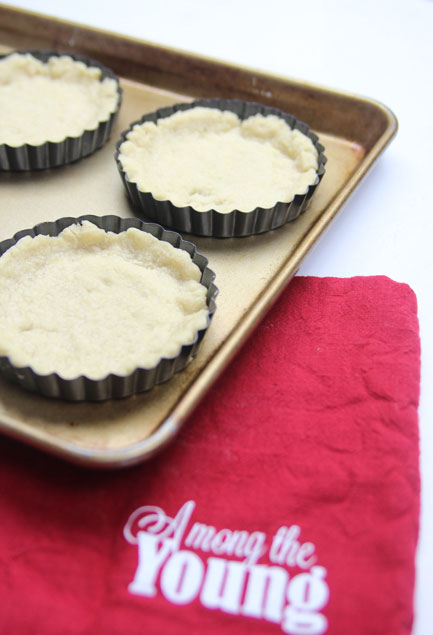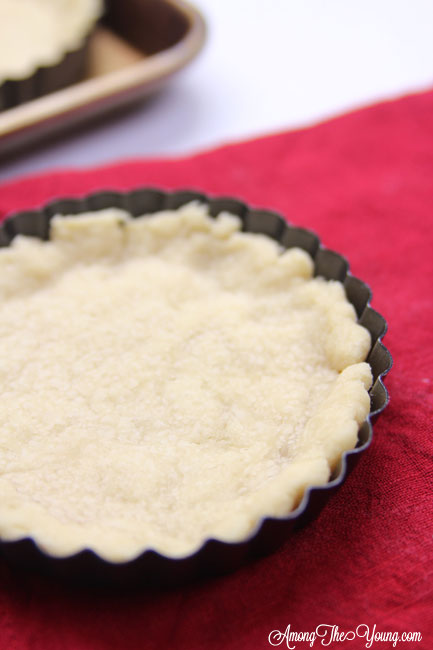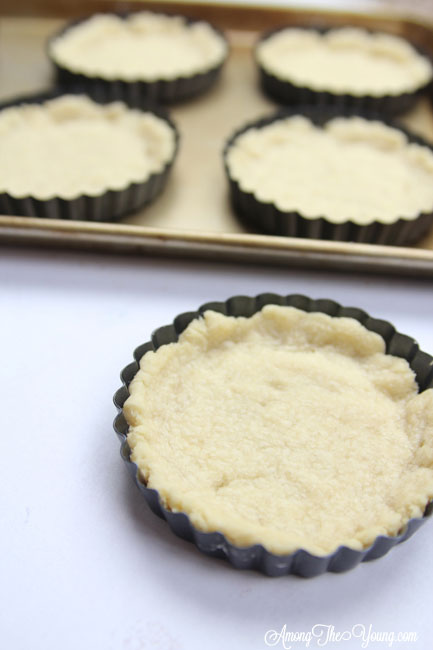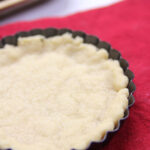 Print Recipe
Easy Press In Pie Crust Recipe
No rolling required - just mix and press into your pie tin! Wahoo!
Ingredients
2

cups

flour

1

tsp

salt

2/3

cup

vegetable oil

1/3

cup

cold water
Instructions
In a large mixing bowl, combine flour and salt.

Stir with a fork until combined.

Divide out into mini tart pans or a large pie tin.

Bake at 400 for 8-10 minutes
Supplies used:
Don't forget – if PIE is your love language, I've got your back!
Amber has an INCREDIBLE Dutch Apple pie and Alli has a delightful no bake lemon pie that looks like perfection. You can't go wrong with Ashlee's Pumpkin Pie cheesecake (the ONLY way I'll eat pumpkin- so you KNOW this is amazing)!!