Top Utah lifestyle blog, Among the Young, shares the best simple pie crust recipe – you can't go wrong! Click here now for the recipe!!
A simple pie crust recipe? I mean … how simple are we talking here?
SUUUUUUPER simple.
Insanely simple.
Crazy simple.
(Are you catching on?)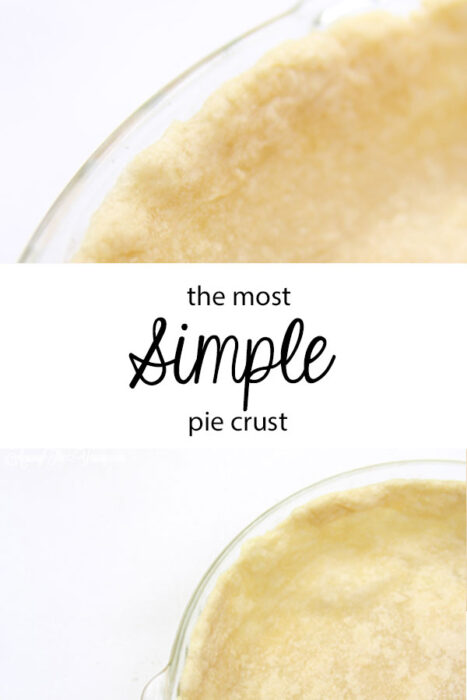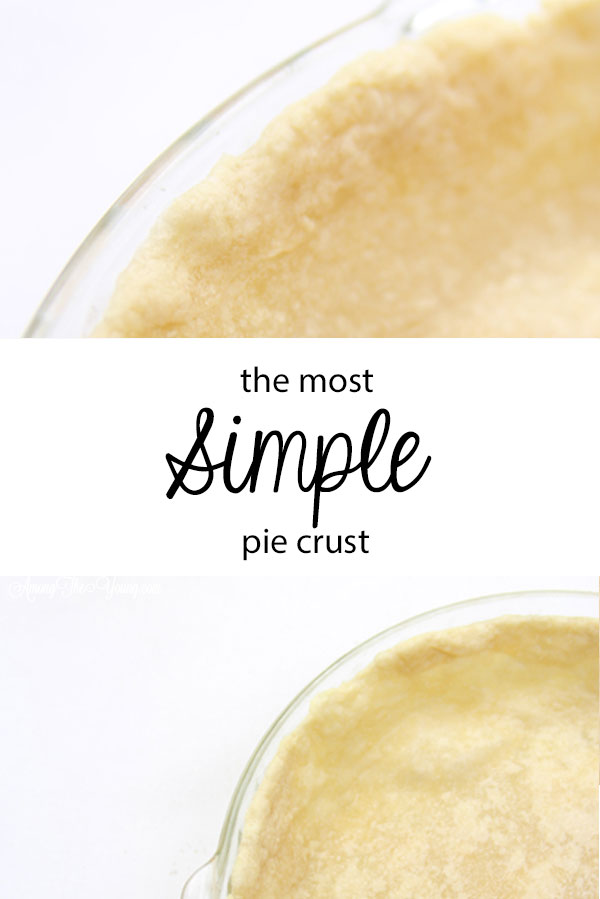 I'm not lying when I say this simple pie crust recipe is SO easy …. so so so ridiculously easy.
This pie crust recipe came from from my mother-in-law. This is NOT meant as a slam, but she would admit that she's no baker. Therefore, if SHE can make this pie crust, you can too!
Simple Pie Crust Recipe
This was the pie crust that my husband grew up with. It was the family favorite – they loved Coconut Cream pie, and Banana cream pie (which is actually the same recipe as the coconut, but instead of adding coconut you add bananas).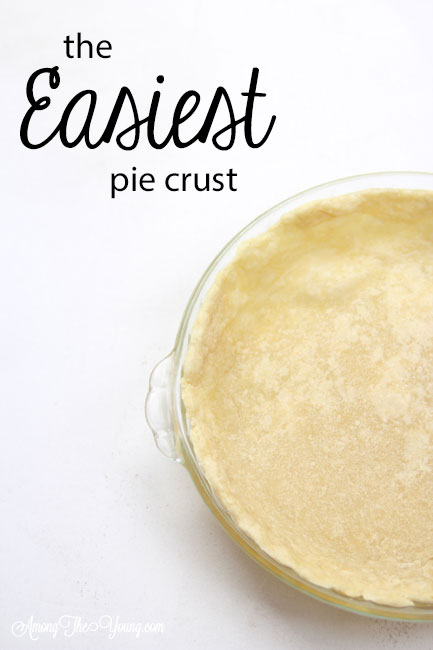 This pie crust would totally work with my Raspberry Cream Pie recipe or even my Chocolate Mousse Pie.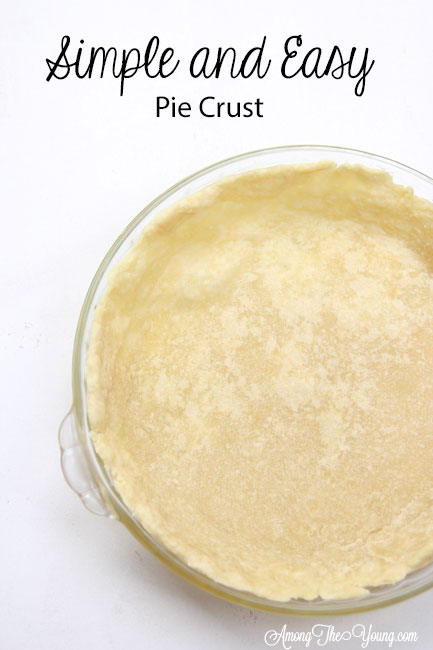 I mean – pie is pie. I love it all. Just thinking about pie is making my mouth water and stomach grumble. All the ways I could fill this delicious pie crust – the options are endless!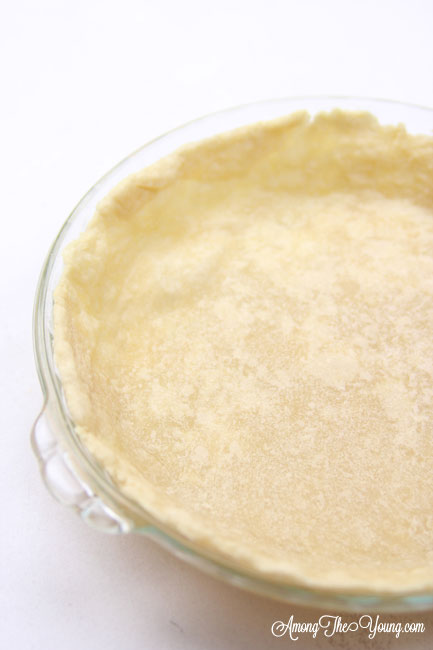 I've usually used this simple pie crust with custard fillings – nothing that needs to be baked again. I should definitely try that …. I go a little crazy when it comes to pie.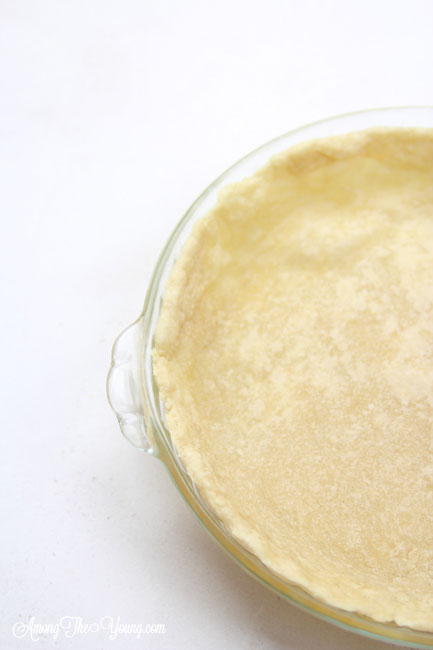 What makes a good pie crust?
A good pie crust needs to have that marbling – you can see it in my pictures. The shortening and flour blend is just right. You want your pie crust to be flaky and flavorful, but not too salty. That's a huge pass – no one wants salty pie (unless it's a savory pie!).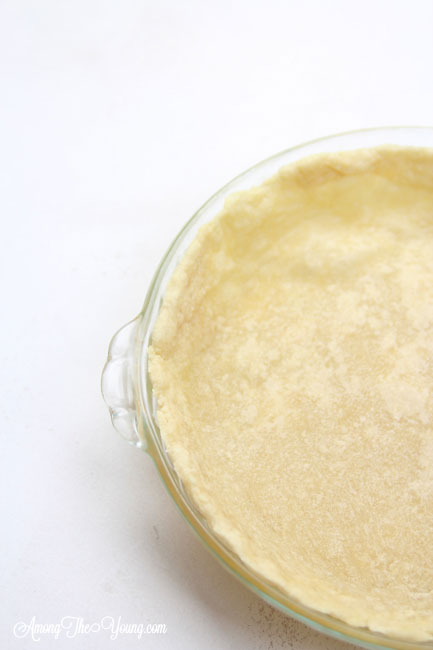 The thing I really like about this simple pie crust recipe is that there's no special ingredients, no chill time, nada. It's pretty straight-forward. Mix, Cut, Roll. Bake.
Easy as pie.
See what I did there?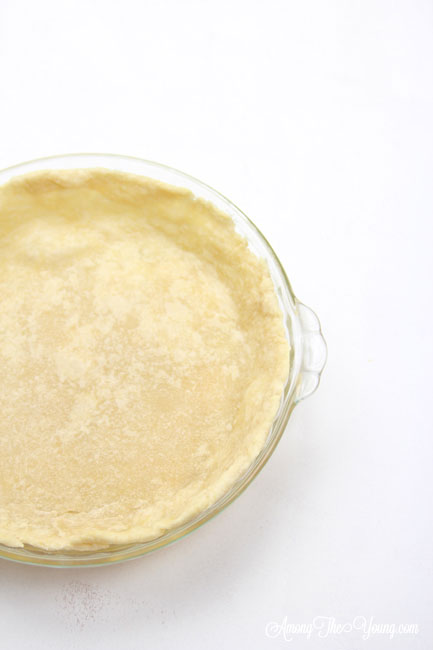 Again, I recommend using this pie recipe for custard filled or cold berry pies. That's how I've used it before and I know it works well and tastes great. I'd highly recommend also trying Ashlee's Lemon sour cream pie – or Amber's Caramel Banana cream pie. WOWZA.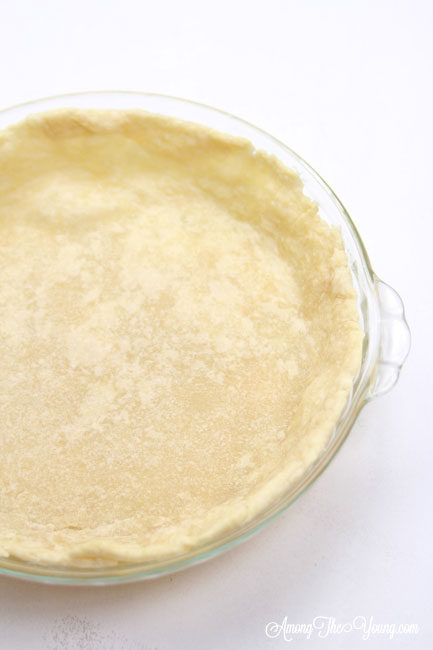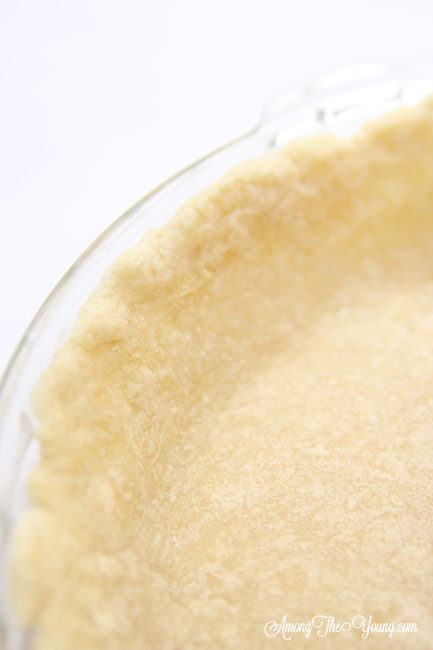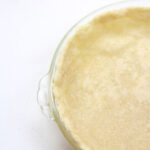 Simple Pie Crust recipe
Ingredients
1

cup

flour

1

tsp

salt

1/3

cup

shortening

2-3

TB

water

cold
Instructions
Roll out to desired size.

Bake at 400 for 8-10 minutes (or until puffy).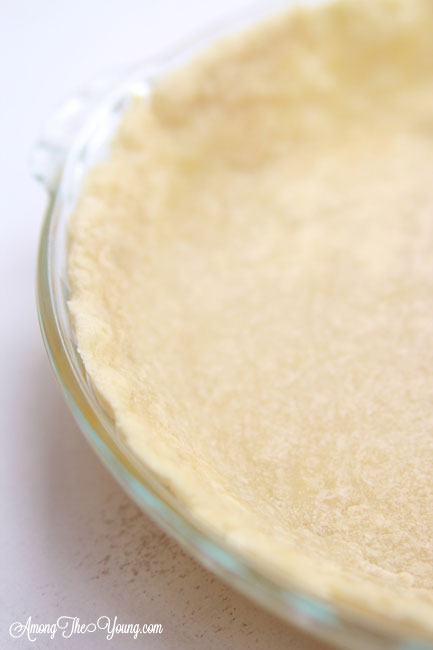 Supplies used:
Do you have a simple pie crust recipe you love?  Let me know in a comment below!