Chuck E. Cheese -"Where a Kid can be a Kid." Growing up, I loved this place, so over Spring Break my mom and I took Pita. She had been to Chuck E. Cheese once before and was NOT a fan (I think it is pretty hilarious!).
I know, I know…pretty lame, but with a kid? Chuck E. Cheese is a pretty magical place. My Pita was ear to ear smiles and all-out giggles at these dumb rides.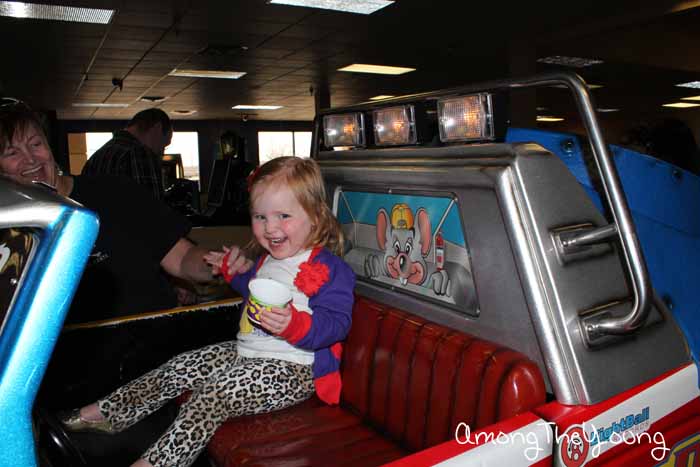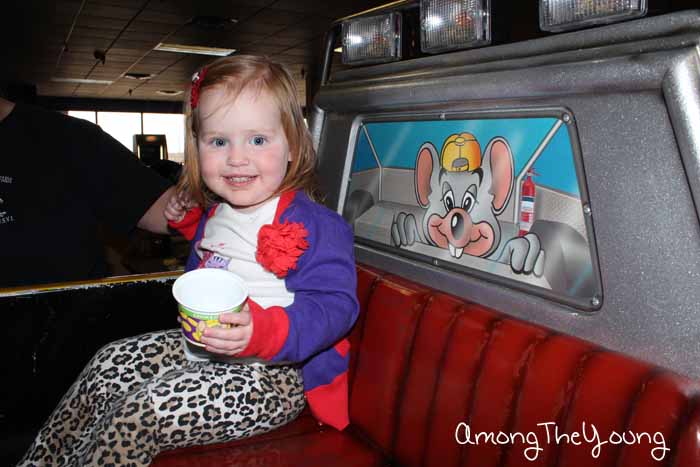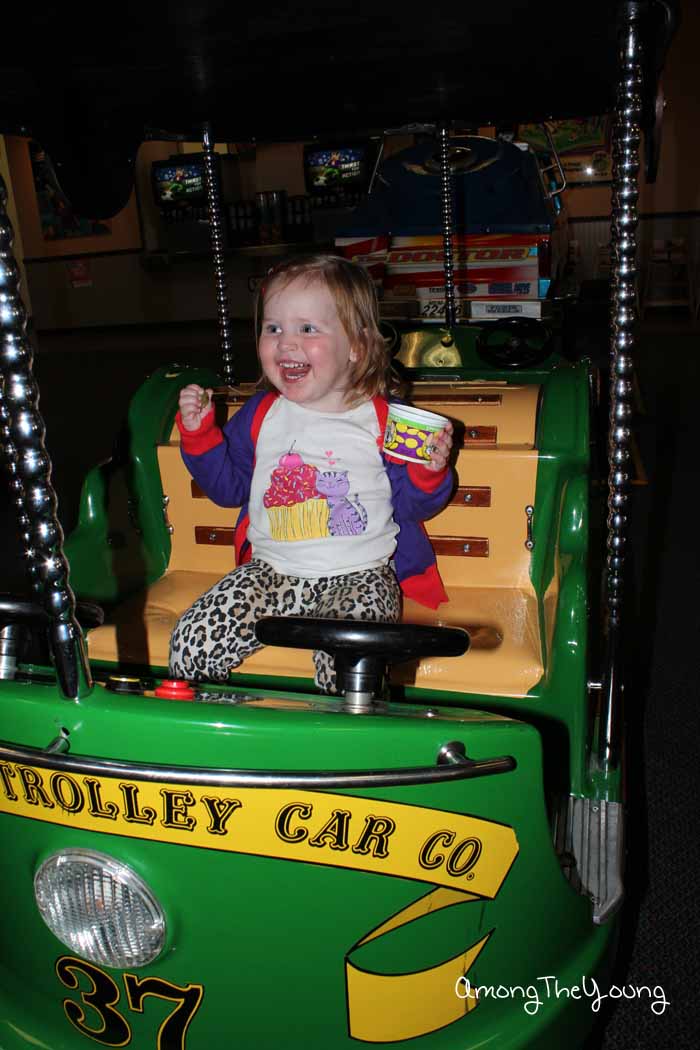 It was safe to say that the food was bleh (actually it kind of made me sick) and the people were semi creepy. Don't even get me started on if or how clean the rides were, but T had a blast and I guess, in the end, that's all that matters.
I was also interested to see what she would do if (or when) the stuffed Chuck E. Cheese mascot came out. Sure enough, he showed up. The minute I showed him to T and tried to walk (or heaven forbid take a picture with the rat himself) near Chuck E. she flipped! I have honestly never seen her act that way – for real.