You know I love Cricut Iron on Vinyl, right? That much has been made clear…
Apparently I love anything that sparkles. Ask my dear friend Ashlee who's always trying to tone it down. Nevertheless, I persist. The more glitter the better. It's now a running joke – bring on the obnoxious glitter because Kaylynn is a sparkle skag!
I'll be the first to admit that sometimes … working out is HARD. Freaking hard. Now that I'm on my own (training for a half marathon) and it's getting cold? Oh wow… it's like ALL motivation has left. Warm weather and motivation – bye bye.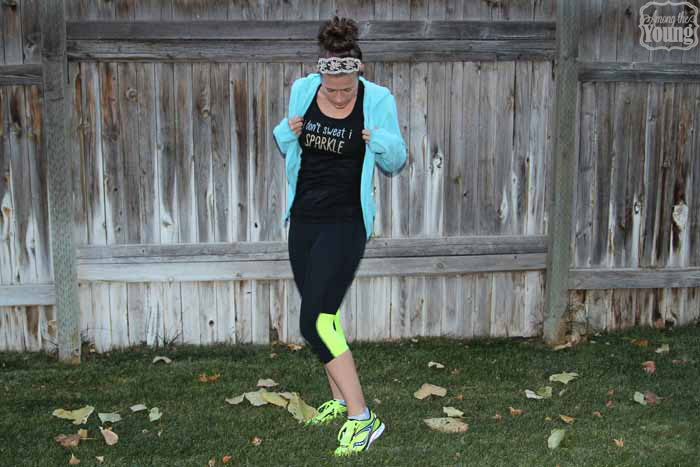 However, I would not be lying when I tell you this: when I put this shirt on … (GET THIS) I was EXCITED to work out. Like, none of that, "Oh I should" , "I need to" , etc etc – it was legit desire to go run. Call me crazy. I'll take it as a compliment.
Seriously though! I'm in love with this shirt – I've heard all kinds of corny sayings about "Sweat is Weakness leaving the body" and all the mumbo-jumbo, but this saying stuck with me. I'm not sure where I read it, but I made it my own by adding my own sparkle to it. Hallelujah for Cricut iron on vinyl – and praises be that they give this girl the glitter fix she loves and needs.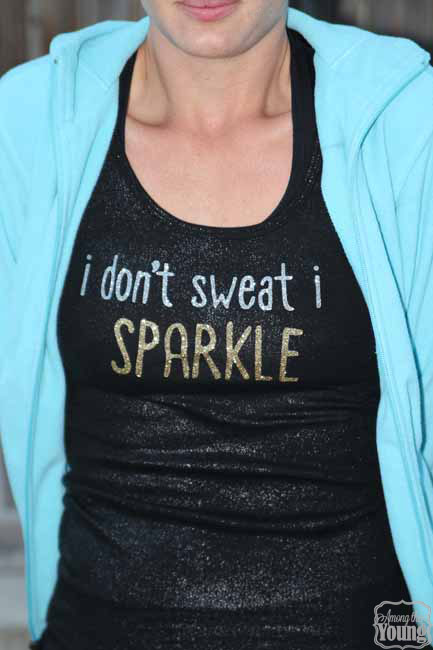 This was QUITE the decision. Have I mentioned I'm bad at decisions? Hmmm… maybe once or twice. Gold? Siver? Instagram came to the rescue and helped me decide. The majority of people voted gold. Several people voted silver. A small minority voted BOTH. DUH. Why had I not thought of that??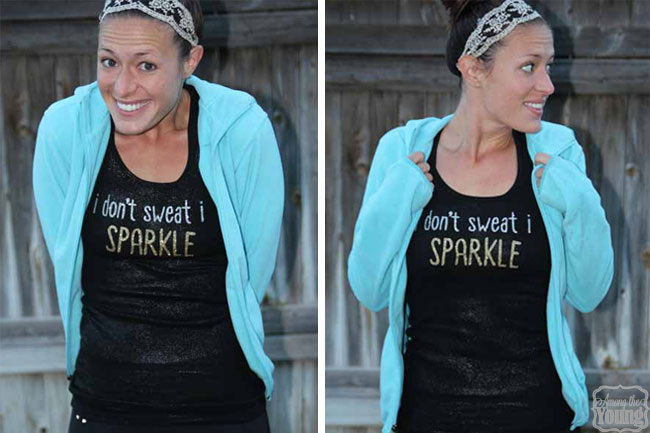 I used the
Chalkboard Fonts cartridge
(they were on Zulily the other day – SCORE!) and I am smitten with my new font options. Seriously… Cricut win. I found the tank at Target – love them. I love the look – sweaty? sparkly? Who knows. I just love it.
The crowing jewel of this project was the cricut tool kit – the weeding tool ALONE saved me oodles of time. Seriously. Cricut has done it again and I love them.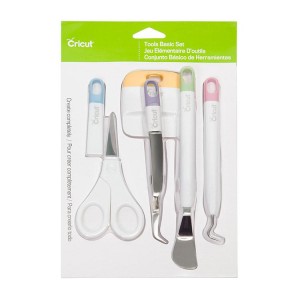 Then, as I'm at work today, this beaut caught my eye and I had to laugh – does this not go PERFECTLY along with this post? Huge shout out to my Aunt Stacie for knowing me so well and following her intuition – as far as awesome sayings and glitter are concerned.