*This post contains affiliate links to support my donut eating habit* rel="nofollow"
Wanna hear a secret? This Maleficent party wasn't thrown for my child (or any child for that matter). I threw a Maleficent party for my mom.

You heard right. This Maleficent party was for my mom – a middle aged woman who has always loved the villain from Sleeping Beauty.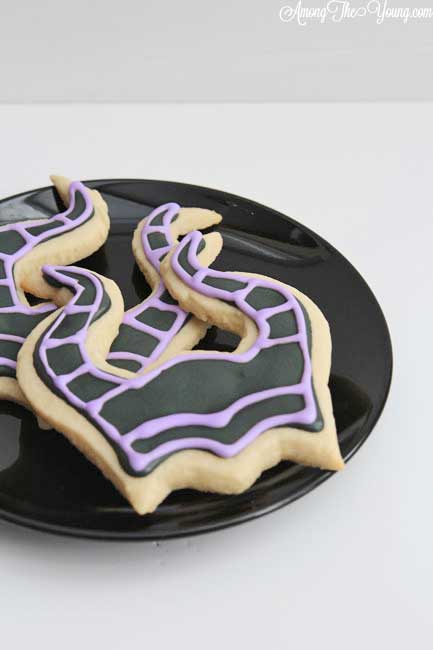 Before it was cool to like villains, my mom was ahead of her time. Growing up, she'd always say Sleeping Beauty was her favorite princess movie because Maleficent was in it. Every year for Halloween she dressed up as Maleficent. The year I dressed little T up as baby Aurora for Halloween, she scared the poor child senseless with her green face and black horns. (The pictures really are priceless. My poor T is so confused – It's almost as if you can hear her saying, "Where is my Nannie and who is this green faced crazy?")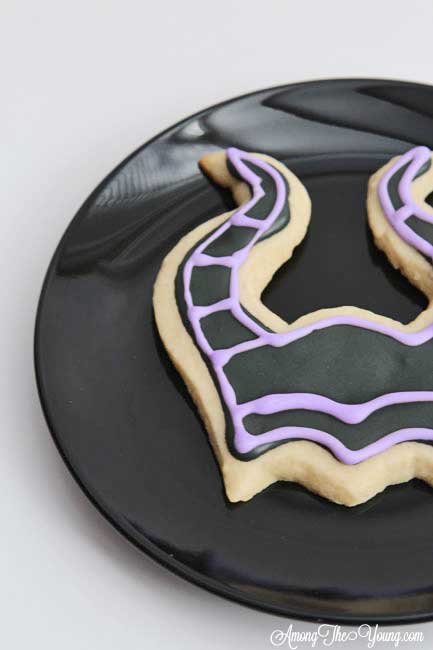 (You can find the recipe for these sugar cookies HERE)
Anyway, this party was a God-send. I threw it last March and it was the perfect distraction for me because my mom shared a birthday with baby Ian's due date. (Read our loss story here). So what could've been a shared birthday with my mom and son was a dreaded day. I was not looking forward to it. However, I told myself if I was busy enough that day and in the days leading up to it, that all would be fine. I was right.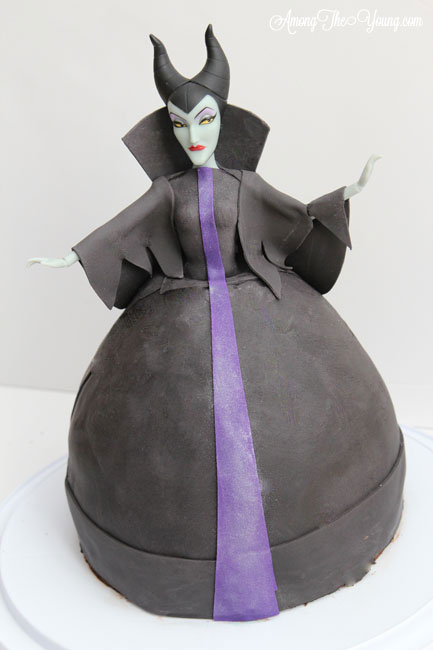 I was so busy making Maleficent party treats and throwing my mom a party that I almost forgot the pain and sadness I was so dreading. It really was the best thing I could've done for myself that day.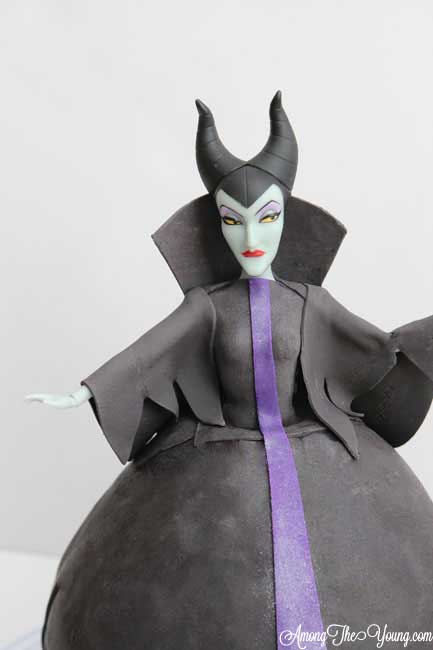 Of course, for the cake, I usually consult with any of Ashlee's princess cakes to see what to do. I've done this for my mini princess cakes as well as my Frozen princess cakes – Ashlee has the BEST tutorials. You should definitely look her up. Also, it should be known that I am NOT awesome like she is – her cakes are seamless and perfection. Mine are pretty good and good enough. Just sayin!! (I bought my cake molds on Amazon – regular and mini!)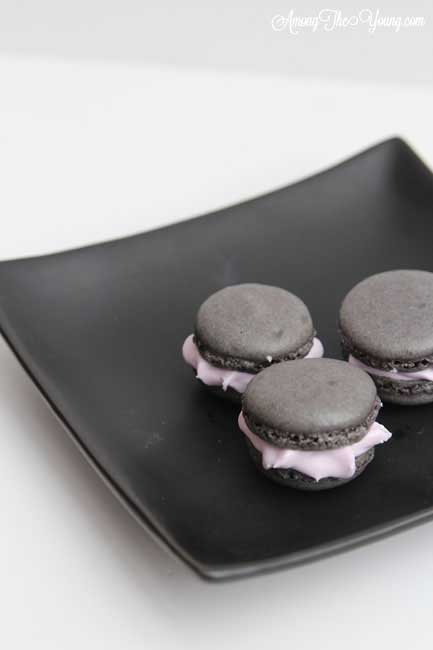 The French macarons were a simple recipe that I added black and purple food coloring to – nothing fancy there.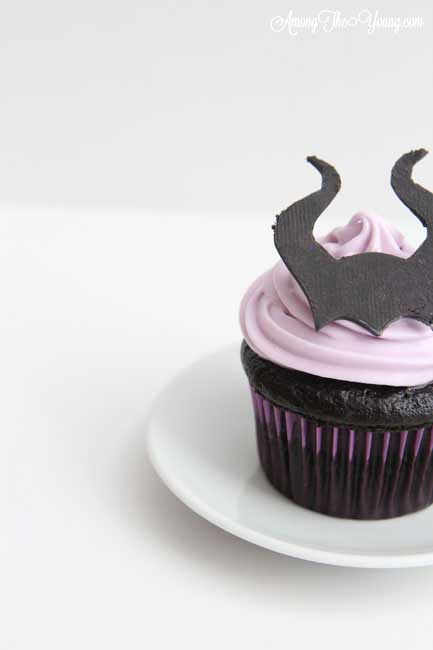 The cupcakes – same deal – I made my coconut cupcakes and added food coloring to them. (Apparently black food coloring does a number on your bowels? I had several family members comment on their bowel movements later – gotta love them!)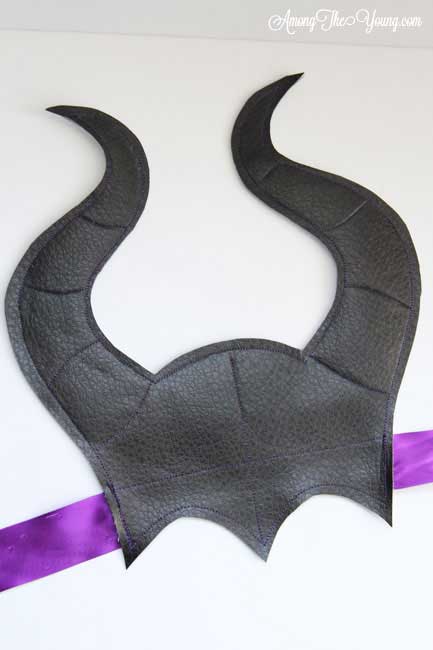 And to top it all off? I made my mom some Maleficent horns. I saw a picture that someone had made and it looked to darn cute and easy to not try. I bought some leather at the craft store, sewed some bonding fabric on the back (to help the horns stand up), and added a ribbon. They turned out darling.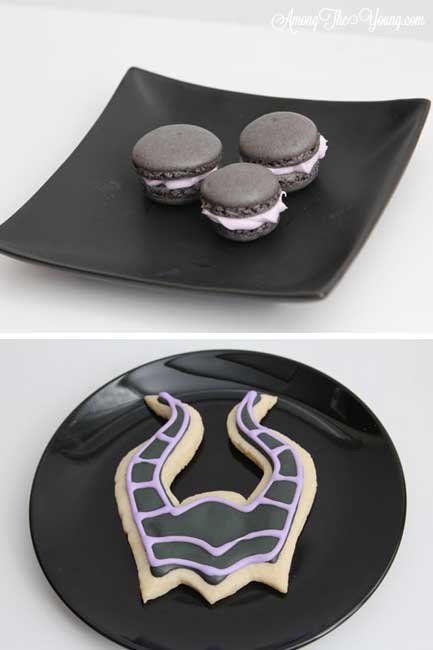 Who's your favorite Disney villain? Is it Maleficent like my mom? I've never had one myself, but I'd love to hear what yours is!