Now that Christmas is over I can spill the beans on some of the fun gifts I made. We bought this Disney shirt when we were in Florida a few months ago. When I saw it, I had to have it. Not for me, but for my sister. A Spanish Disney shirt? PLEASE. It's a no-brainer.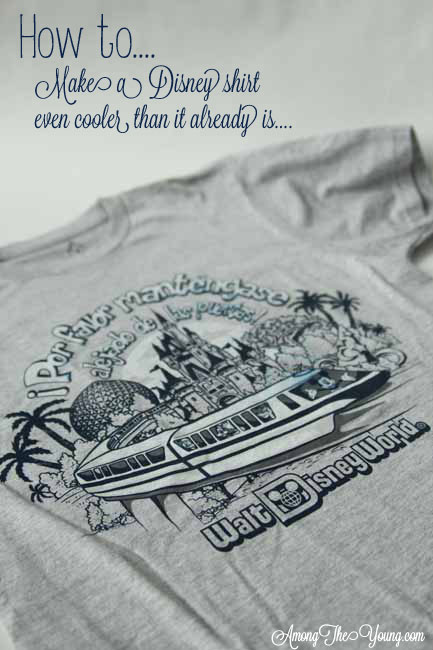 We booked our tickets with Get Away Today and we always feel like we're robbing someone – they have the BEST deals! If you're heading to DL or DW, then you GOTTA book through them because they will save you tons of CASH money!
Whenever we'd go to Disneyland as kids, we'd love the end of the ride where the instructions come in English and Spanish. I'm not really sure why, but we thought it was hilarious and would say the Spanish "Remain seated please" often. Again, we were kids, and we thought we were funny.
I had a little bit of a mishap here though. You be the judge if it's a fail or not….? In the instructions for the vinyl it says to iron the front for 20-30 seconds and then do the same to the back. So I did just as I was instructed and my Disney iron on…? Kinda got a little melty. I was gonna be mad, but then I realized? I kind of liked the ombre, melty look. So I did it on purpose on the rest of the shirt.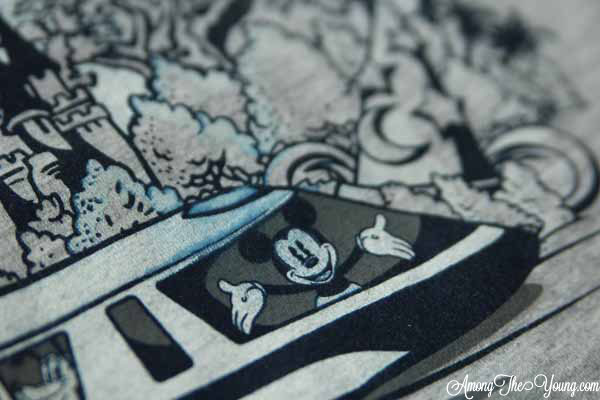 Notice the melty-ness on the Disney iron on? I'm obsessed. And again, when I saw this, I had to have it.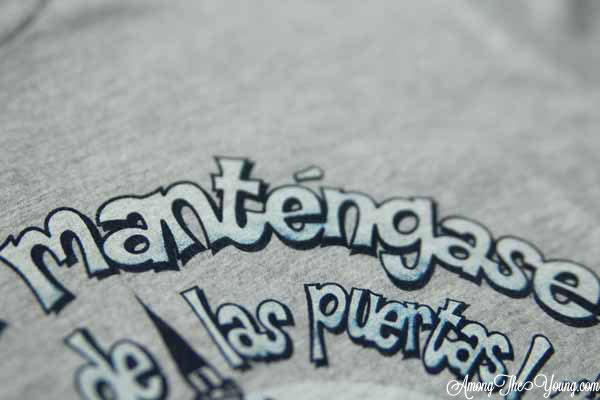 This Disney iron on was made using the
Cricut Expression
machine and some
Expressions Vinyl
navy iron-on transfer.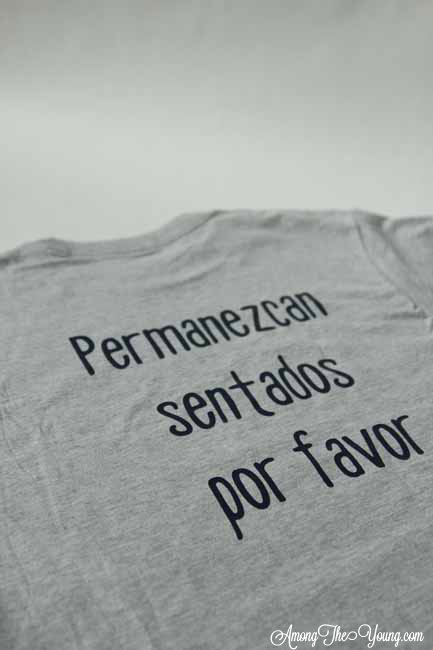 And voila! The COOLEST and most unique Disney iron on ever – made even cooler with a family inside joke. Done deal. Awesome-ness sealed.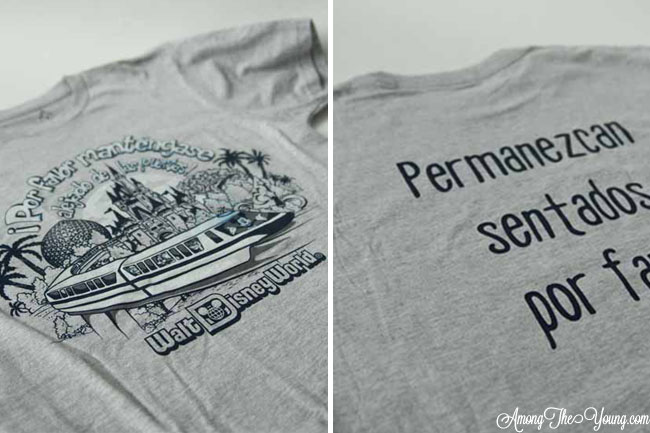 Don't forget to check out
Get Away Today
for their latest and greatest deals. Seriously – you won't be disappointed!