Have you ever visited your local Dollar Store with the intent of making Dollar store Christmas crafts? I hadn't, but making cheap Christmas decorations and Dollar store DIY crafts is SO much fun! The options for Dollar Store Christmas crafts are endless! I made some cheap Christmas decorations, a Dollar store Christmas wreath, and I left with LOTS of other fun DIY Christmas decoration ideas. What would you make for your Dollar Store Christmas craft?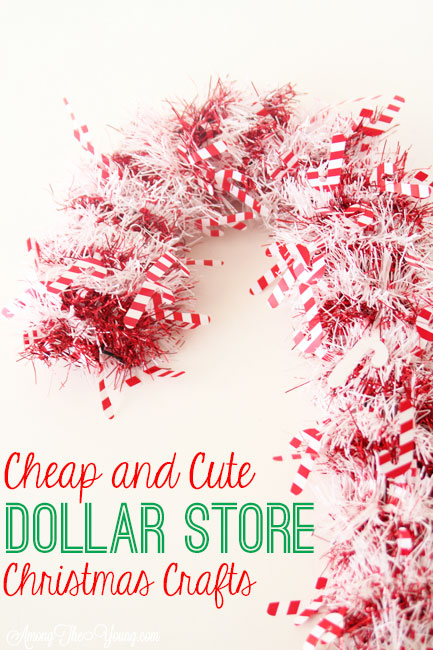 Christmas is the time to be gaudy – OH SO GAUDY. Christmas sweaters are all the rage – so with that in mind, I made some of my Dollar Store Christmas Crafts. The bigger and more obnoxious … the better! Here are a few of my cheap Christmas decoration ideas.
As I was searching, I was amazed to find how many different variations of Dollar stores there are! There's Family Dollar, Dollar Tree, All A Dollar …. I mean the list goes on and on! What's your closest Dollar store?
First up in the Dollar store DIY crafts: these OH-SO-HIDEOUS earrings.
Dollar Store Christmas Tree Earrings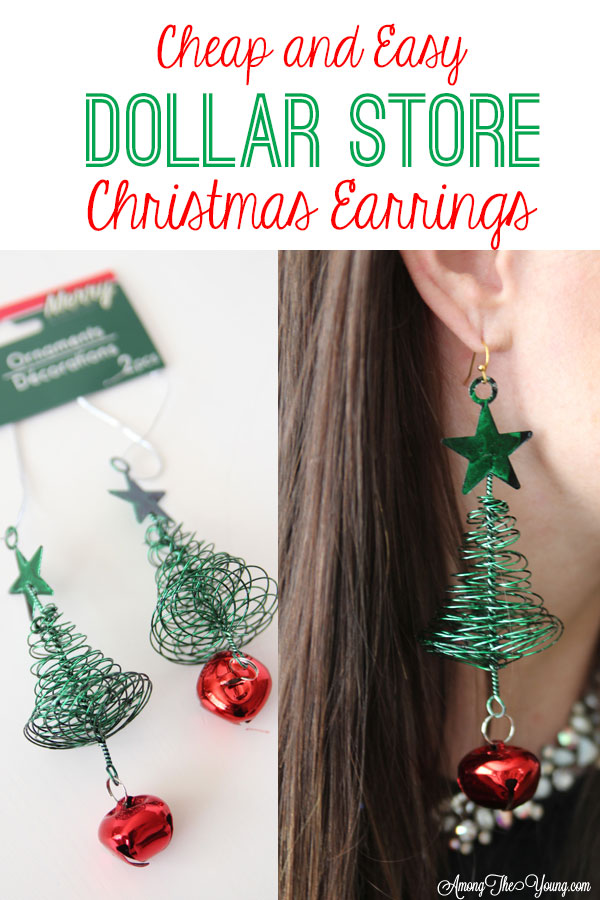 No, they didn't start out as earrings – they came as a two set of ornaments. Probably super cute ornaments too. NOPE. They were begging to be turned into earrings. The most riduciously large and hideous earrings of all time.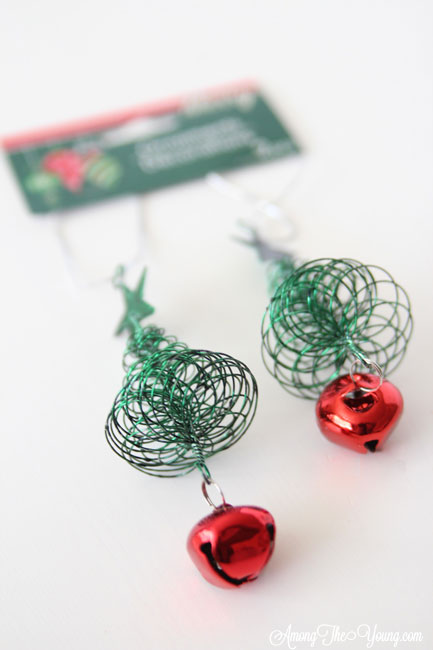 SUPER cheap and easy: Remove ornament string, add earring attachments. Done and done. I almost feel guilty including this as a "craft" since I did so little to these, but they're amazing. Would you wear this huge Christmas tree earrings?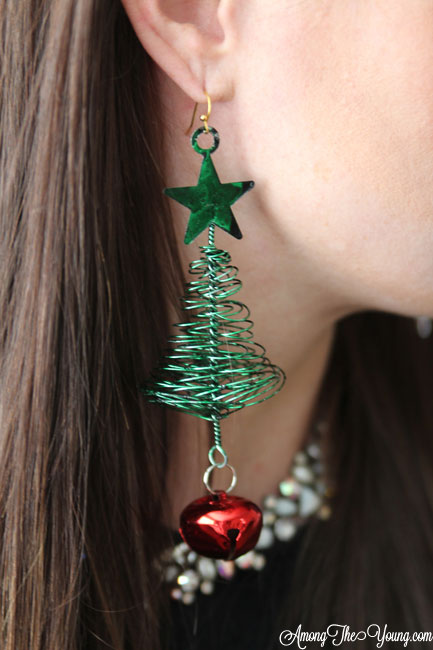 Never fear – I WILL wear this for real and have no shame. It'll be perfect with my Grinch Christmas sweater or my Buddy the Elf shirt.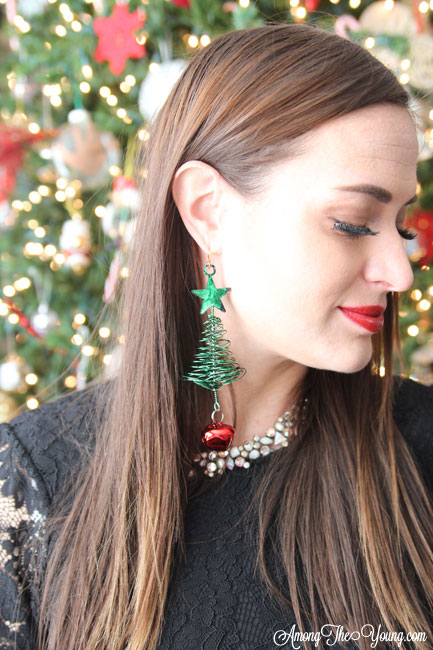 Next up, some cheap Christmas decoration ideas! This Dollar store Christmas wreath was a NO BRAINER. I mean, they sell a wire form of a peppermint stick and there's tinsel EVERYWHERE.
Dollar Store Christmas Wreath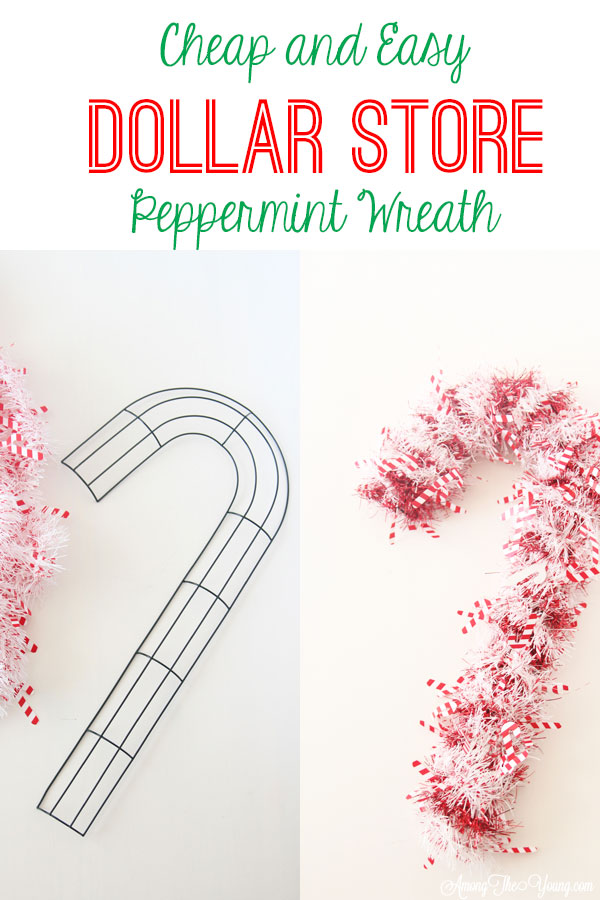 I happened upon some peppermint tinsel at my Dollar store, but that's totally not necessary. You could use whatever color of tinsel your store carries. Huzzah for Dollar store DIY crafts!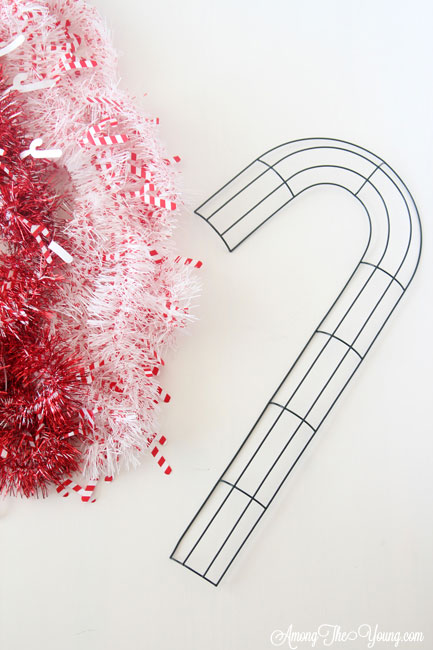 Again, this Dollar Store Christmas wreath was SO easy I feel a tad guilty …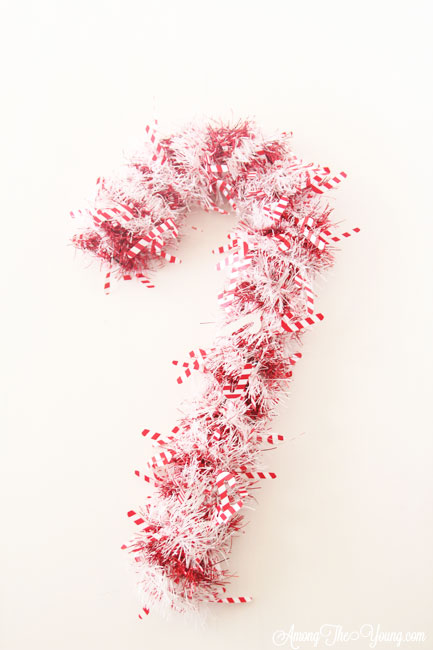 Take tinsel.
Wrap around wire wreath form.
Tie off when done.
That's it. Honestly. truly. No tools, no hot glue (praise the heavens above!) and under 5 min (depending on how fast you can wrap)!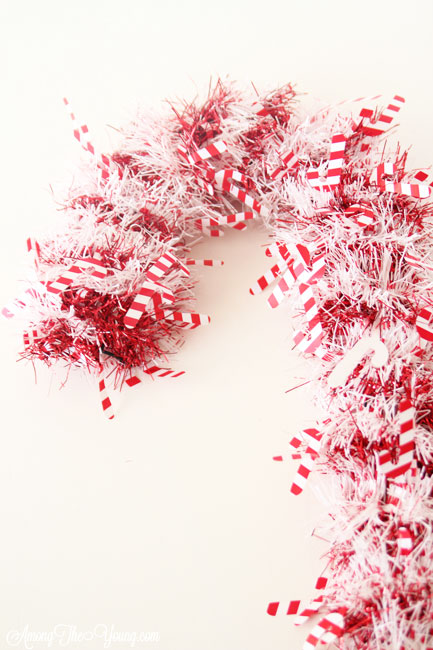 The last of my Dollar Store Christmas crafts was going to be EPIC, but I flat ran out of time. I wanted to create a headdress of some kind with the headband, poinsettias, and the DOVES (oh man, aren't they awful?!). I couldn't decide if the Santas on the headbands should stay or go …. then I got distracted and lost track of time. Have no fear, this will be made and will be amazing.
Dollar Store Christmas Crafts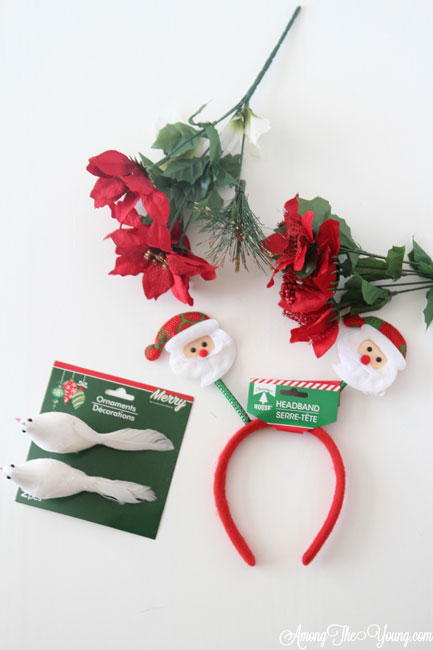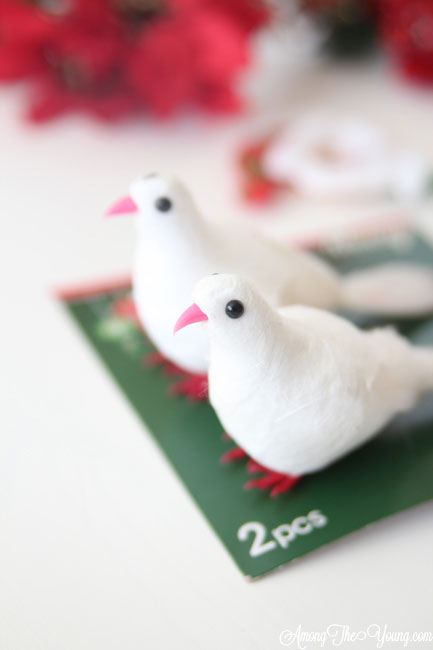 And if you liked these Dollar Store Christmas crafts, be sure to check out some delicious Christmas treats. You'll need them as you wear your amazingly hideous earrings and stare at your perfect peppermint wreath.
Peppermint Brownies: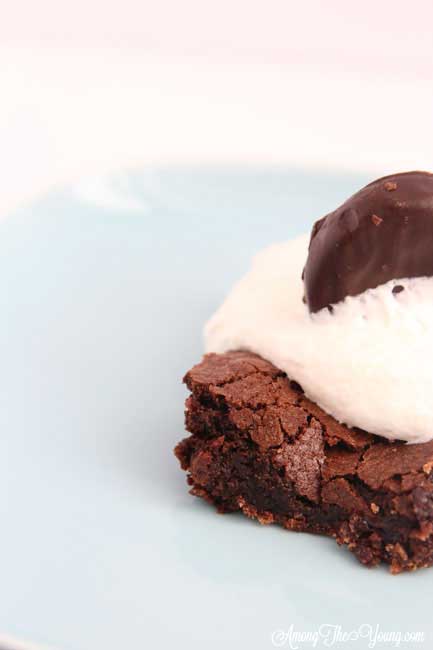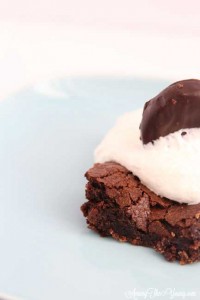 Peppermint Mallow Stars: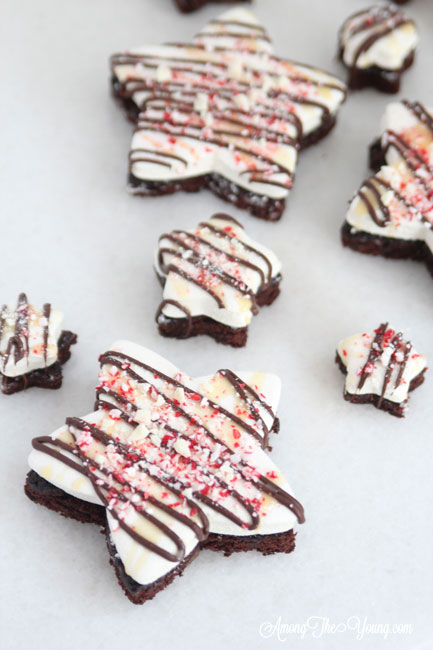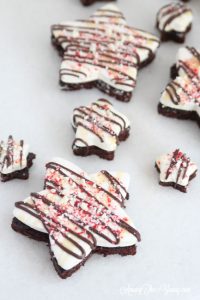 Egg Nog Bars: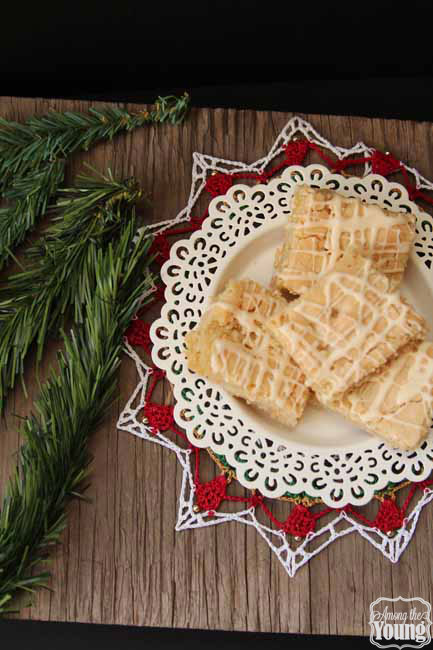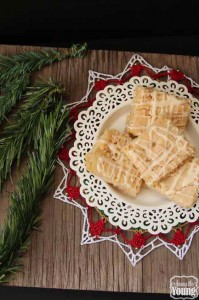 Egg Nog Cake: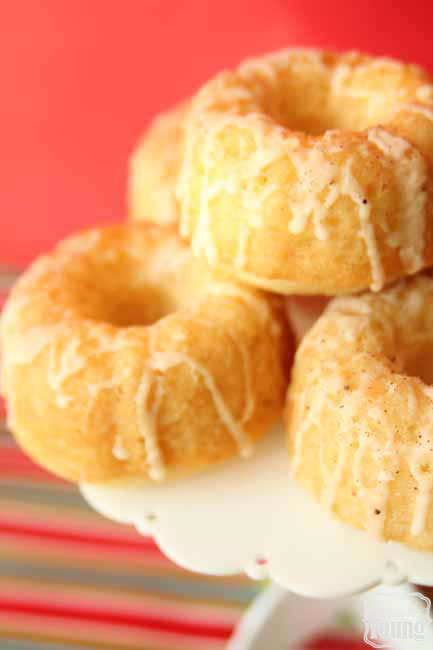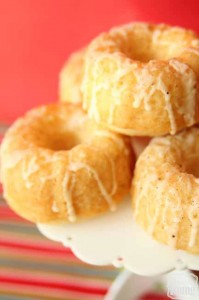 Egg Nog Tiramisu: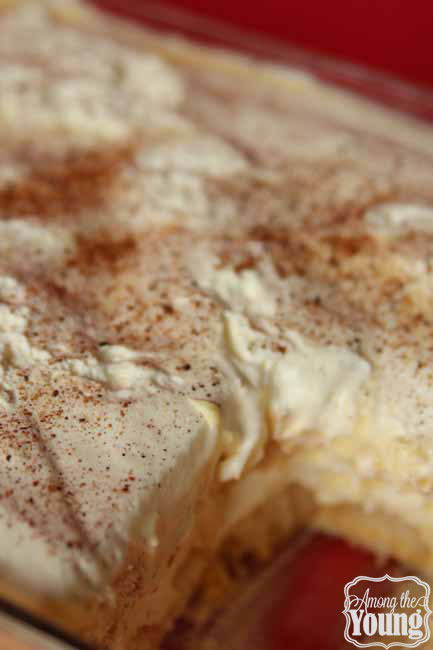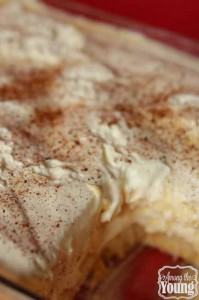 These are just A FEW of my cheap Christmas decoration ideas – I seriously could have gone ON and ON!
If you're looking for more inspiration and awesome Dollar store craft ideas, hit up some of my friends: (they are insanely creative!!)